Welcome to The TV MegaSite's Alias Site!

Please click on the menus above to browse through our site. Scroll down to view the great content!




PLEASE CLICK TO DONATE TO OUR SITE!!!!




(Best viewed in IE or Netscape 6 and above)


This is just an unofficial fan page, we have no connection to the show or network.
Older Alias News & Spoilers
Alias creator J.J. Abrams had a big success this past summer with the Star Trek movie.
Great exclusive Photos from 2015 San Diego Comic-Con of Victor Garber (Jack) for his new show "Legends of Tomorrow", and David Anders (Sark) in his show "iZombie", both on the CW!
Ugly Betty promo clip - very funny! In this promo, Betty channels Sydney Bristow. Reportedly, Jennifer Garner saw this and laughed!
Bradley Cooper was nominated for a 2019 Teen Choice Award for Drama Movie Actor for "A Star Is Born." Also, Lady Gaga & Bradley Cooper were nominated for a 2019 Teen Choice Award for Ship (best couple).
Original DAREDEVIL Showrunner Signs DISNEY TV Development Deal (about former Alias writer/producer Drew Goddard) 3/21/19
Jennifer Garner Proves She Has Good Taste (or Something Like That)
Bradley Cooper appeared on "Late Night with Seth Meyers" Monday, 12/14/15 on NBC.
Bradley Cooper's Mom Is a QVC Addict The Joy star's mother loves her shopping shows.
Bradley Cooper Once Lost a Movie Role to Seth The movie was called See This Movie, and no one saw it.
Bradley Cooper on Wet Hot American Summer and Shooting a Sex Scene with Michael Ian Black Bradley Cooper remembers the cult film and one of its famous scenes.
Former Alias producer/writer Drew Goddard has has created "Marvel's Daredevil" on Netflix. It's fabulous! Check it out.
'Alias' nostalgia react: Vaughn goes all field agent on us
Bradley Cooper to Produce 'Limitless' TV Series for CBS
Those workouts are paying off! Jennifer Garner shows her strength by carrying toddler son Samuel with one arm (while balancing a cup of hot coffee)
Tech-averse Garner battles social media in new role
Divorce Rumors Put To Rest As Ben Affleck And Jennifer Garner Get Touchy On Date Night
'Change the conversation': Jennifer Garner hits out at sexism in media
Jennifer Garner Quotes That Prove She's Just Like Us
Vote for Bradley Cooper (Will) for a People's Choice Award! You can vote over and over, so please do!
Exclusive: Alias' Michael Vartan Checks Into Bates Motel as Norma's New...
Michael Vartan will be filling a key Bates Motel vacancy when the A&E thriller returns for its second season.
TVLine has learned exclusively that the Alias alum has been cast as a new romantic interest for Norma (played by Emmy nominee Vera Farmiga).
His recurring character, George, is a charming divorcé who catches Norma's eye. It's one of three new roles the show is introducing in Season 2 (Bates is also surrounding Norma with a female BFF and an estranged brother).
Vartan most recently starred opposite Jada Pinkett Smith in TNT's Hawthorne. From tvline.com
Jennifer Garner Starred in PBS KIDS' Martha Speaks February 4, 2013
Hollywood actress and super mom Jennifer Garner will be appearing in a brand-new episode of the hit PBS KIDS series Martha Speaks on Monday, February 4, 2013. Garner will star alongside her real life dog, who happens to also be named Martha.
Jennifer Garner on a all-new Martha Speaks
To view a preview of the episode, visit http://youtu.be/lfKoa1RUpRc
Jennifer Garner and Her Real-Life Dog Martha to Star in Hit PBS KIDS® Series Martha Speaks
-- New Episode Airs Monday, February 4, 2013
on PBS KIDS (check local listings)--
(Boston, MA, January 28, 2013) - The popular PBS KIDS series Martha Speaks continues its fourth season with a special episode featuring actress and super mom Jennifer Garner. Garner, mother to three young children with actor/director Ben Affleck, will be animated alongside her dog, whose name also happens to be Martha. Her appearance on Martha Speaks adds to her advocacy efforts on behalf of children's literacy. Garner, whose mom was an English teacher, is an artist ambassador for Save the Children's early education programs and has worked to promote legislation that ensures quality early education and literacy for children.
"Ms. Garner shares the same passion for reading and dogs we do," says executive producer Carol Greenwald. " We were thrilled to have her lend her talents to this episode."
In "Too Many Marthas," Martha is asked to sing at an animal rescue fundraiser and she's thrilled. But on the day of the concert, Martha gets mixed up with another Martha - a dog belonging to a lady named Jennifer (Jennifer Garner). Can Martha help Jennifer locate her missing pup before it's time to sing? Kids can tune-in and learn new words like number, aria, and a capella.
Also airing is the brand-new episode "Too Much Martha." In this episode, Martha's constant pursuit of snacks has added some extra pounds and the vet says she needs to lose some weight. The family resolves to help Martha control her portions and maintain a balanced diet, but when Martha learns what this means, she's pretty fed up. No more late-night pizza?
Tune in for this brand-new Martha Speaks Monday, February 4, 2013 on PBS KIDS (check local listings).
About Martha Speaks
Martha Speaks works to help increase children's oral vocabulary - and how better to get kids excited about learning new words than with a dog who just can't stop talking? Throughout the episode, Martha teaches young children vocabulary words like famous, admire, understudy, and more.
Bradley Cooper was nominated for an Academy Award for Performance by an actor in a leading role in "Silver Linings Playbook" and also for a People's Choice award.
Olivia Wilde And Jennifer Garner Get Political In Butter Promos http://shar.es/5YEnV
J.J. Abrams has a great new series, "Revolution" on NBC. He's also got the new Star Trek movie out soon and will also be directing the next Star Wars movie.
Late Night with Jimmy Fallon Bradley Cooper (8/24/12) Bradley introduces Jimmy to an old friend and talks about his new project, "Hit and Run." Link: Video
Jennifer Garner's up for an Alias reboot (but there's one catch)
Long before J.J. Abrams was the darling of Hollywood, he was the mind behind one of the most wildly awesome (and occasionally off-the-rails) series with ABC's Alias. Turns out original star Jennifer Garner (Daredevil, Elektra) is actually up for getting the band back together—she just has one little requirement.So, what would it take to bring the coolest spy-fi series back to life? Not surprisingly, she'll only do it if Abrams is the man pulling the strings again. He captured lightning in a bottle for a few seasons of the original series, and Garner told Fretts On Film she'd only risk it if she knew it had his stamp of approval: "I don't see him turning around and rebooting 'Alias' anytime soon. If he did it and he was involved, I'm sure the rest of us would sign right up. We had a blast making that show and we're all still super close, so I'm sure you would find an eager group of participants right there."
Garner's star was on the rise when the series ended, but she hasn't done much lately (she's currently co-starring in the new Disney family film The Odd Life of Timothy Green), so it makes sense that she'd be open to a potential return to glory. Storywise, the show got a little crazy by the end, but when Abrams could balance the fantastic with the spy stuff, it worked—and could work again.What do you think? Would you come back for more Alias? (Via The Huffington Post) source: scifi.com
Bradley Cooper is nominated for a People's Choice Award for Favorite Comedic Movie Actor. The show airs Jan. 11, 2012 on CBS.
J.J. Abrams has a new show "Person of Interest" Thursdays on CBS.
Hilary Duff, Jennifer Garner, January Jones: Three pregnant ladies!
Fit Moms We Love: Jennifer Garner, January Jones and More!
FIRST WAVE OF "TEEN CHOICE 2011" NOMINEES ANNOUNCED
"The Twilight Saga: Eclipse" and GLEE Lead Film and TV Categories with Most Nominations; Taylor Swift and Selena Gomez Lead Top Artist Categories
Special Airs Sunday, August 7, LIVE on FOX
TEEN CHOICE 2011 will celebrate the hottest teen icons in film, television, music, sports and fashion in the choicest, star-studded two-hour event airing live Sunday, Aug. 7 (8:00-10:00 PM ET live/PT tape-delayed) on FOX. "The Twilight Saga: Eclipse" leads the TEEN CHOICE 2011 nominees with 12 nominations, and GLEE has nine nominations. In addition, "The Vampire Diaries" has seven nominations, while "The Hangover Part II," Taylor Swift and Selena Gomez each earned six nominations.
Fans ages 13-19 can vote once each day per category for their favorite TEEN CHOICE 2011 nominees at http://www.teenchoiceawards.com . Performers, presenters and additional nominees will be announced soon.
Bradley Cooper (ex-Will) is nominated for Choice Movie Actor for his role in "Limitless". He is also nominated, in the Choice Movie: Chemistry category, along with Ed Helms and Zach Galifianakis, for "The Hangover Part II".
Greg Grunberg on Bites
Greg talks about the show, his character and trying to keep a marriage spiced up!
Info from warmingglow.uproxx.com
"Along with former "Lost"-er Jorge Garcia and Sam Neil, J.J. Abrams is hoping to duplicate his previous successes with "Alcatraz," about a team of FBI agents looking into the disappearance of a group of prisoners from 30 years ago."
Tonight Show --Backstage with Bryan: Bradley Cooper Bryan talks with Bradley Cooper, 13-year old YouTube sensation Rebecca Black and Duran Duran.
Link: VIDEO
Bradley Cooper, Part 1 (3/22/11) Part 1: Bradley Cooper talks about reading reviews on Rotten Tomatoes, his Dad taking him to adult films and working with a drug dealing monkey for Hangover 2. VIDEO
Bradley Cooper, Part 2 (3/22/11) Part 2: Bradley Cooper talks about #1 movie Limitless, tries to talk Jay into taking memory drug and working with De Niro.
VIDEO

Creator J.J. Abrams has a new show, Undercovers, on NBC, that is a romantic spy show.
Get ready for another exciting new Lifetime original movie - Bond of
Silence premiering Monday, August 23 at 9/8c! The film stars Kim Raver of
Grey's Anatomy/24 fame, as well as Greg Grunberg who you may recognize
from Heroes. The film is based on true events that lead to a husband's
mysterious murder and his wife's struggle to find answers.

Bond of Silence Synopsis:

In "Bond of Silence," Kim Raver stars as Katy McIntosh, a woman whose
husband, Bob (David Cubitt), is mysteriously murdered while trying to
quell a wild teenage house party on New Year's Eve. Searching for answers
about her husband's death, Katy faces a shroud of secrecy from the teens
and their protective parents as they attempt to prevent her from finding
out the truth. Greg Grunberg stars as Paul Jackson, the detective helping
Katy uncover the secrets behind what really happened.

* Official Website:
http://www.mylifetime.com/movies/bond-of-silence
* Facebook Page: http://www.facebook.com/lifetime
* Twitter: http://twitter.com/lifetimetv
* Promo: http://www.youtube.com/watch?v=9ET3ZBF6ym0
---
Greg Grunberg (Heroes, Alias) has been cast to co-star in the upcoming Lifetime Original Movie Bond of Silence alongside Kim Raver (Grey's Anatomy, 24). The film, inspired by a true story, will premiere on the number one women's network this summer.
In Bond of Silence, Raver stars as Katy McIntosh, a widow whose husband Bob is mysteriously murdered while trying to quell a wild teenage house party on New Year's Eve. Searching for answers about her husband's death, Katy faces a shroud of secrecy from the teens and their protective parents as they attempt to prevent her from finding out the truth. Grunberg stars as Paul Jackson, the detective helping Katy uncover the secrets behind what really happened.
Grunberg is best known for his roles as police detective "Matt Parkman" in the award-winning series Heroes, "Eric Weiss" on Alias and "Sean" in Felicity. In the fall, he will be starring in NBC's new one-hour love anthology series Love Bites. Grunberg has appeared in multiple episode arcs on NYPD Blue and has guest-starred on shows such as House and Monk. His feature film credits include Mission: Impossible III, Malibu's Most Wanted, The Ladykillers, Hollow Man, Austin Powers in Goldmember, The Muse, BASEketball, The Trigger Effect and Dinner & Driving.
Bond of Silence is executive produced by Patricia Clifford (Lifetime's Sorority Wars), Ted Bauman (Lifetime Movie Network's Seven Deadly Sins), Michael Jaffe and Howard Braunstein (Lifetime's The Memory Keeper's Daughter). Peter Werner (Lifetime's Army Wives, Ghost Whisperer) will direct the screenplay by Edithe Swensen (Lifetime's Who is Clark Rockefeller?) and Teena Booth (Lifetime's The Pregnancy Pact). Bauman Productions and Jaffe-Braunstein Entertainment will produce.

Is This Alias 2.0 News Too Good to Be True?
J.J. Abrams new project:
UNDERCOVERS (DRAMA, WEDNESDAYS AT 8/7c)
http://www.nbc.com/undercovers/
http://www.nbc.com/undercovers/video
http://www.facebook.com/NBCUndercovers
http://www.twitter.com/NBC_Undercovers
Undercovers – Featurette
For Steven and Samantha, lives hang in the balance when they rejoin the CIA to rekindle their relationship. This spy drama proves that marriage is still the world's most dangerous partnership
http://widget.nbc.com/videos/nbcshort_at.swf?CXNID=1000004.10045NXC&widID=4727a250e66f9723&clipID=1228329&showID=401
J.J. Abrams Gears Up For New Series
'Fringe' exclusive: J.J. Abrams on 'bad' ratings, good vibes, and the show's future
by Michael Ausiello 11/9
Abrams keeps it all in the fan family
http://www.variety.com/article/VR1118010053.html?categoryid=13&cs=1
20 All-Time Coolest Heroes in Pop Culture
From ausiellofiles.ew.com 10/7/09
Question: What can you tell me about J.J. Abrams' new NBC spy series? —Keith
Ausiello: I can tell you that despite reports to the contrary, it is not a drama. "The truth is, it's more of a comedy with drama and action than a straight drama," says Abrams of the project, which revolves around a married couple who moonlight as secret agents. "It's certainly sweeter and more fun in tone than Alias was."
Source: AOL News
Garner May Be Headed for Stage Role
AOL
Posted: 2007-08-02 11:12:06
Filed Under: Movies
(Aug. 2) - Former 'Alias' star and one-half of Bennifer 2.0 could soon find herself acting on Broadway.

According to the New York Post, Jennifer Garner is in talks to star in a revival of 'Cyrano de Bergerac' along with veteran actor Kevin Kline.

Jennifer Garner actually started her career on Broadway as an understudy.

Garner will play Roxane, the woman de Bergerac is in love with. Kline will take on the titular role.

The play is expected to begin in October and run for 10 weeks.

People.com reports that the A-list actress got her start on Broadway when she was cast as an understudy in Ivan Tugenev's 'A Month in the Country.'

2007 AOL LLC. All Rights Reserved.
2007-08-02 10:17:12
Source: Zap2it.com
Pilot Gigs for 'Alias,' 'O.C.' Ladies
Elizondo, O'Laughlin, Moyer also grab pilot leads
Mia Maestro's ready to find a new "Alias" and Shannon Lucio wants to prove there's life after "Spring Break Shark Attacks."

The two leading ladies are part of a busy day of pilot casting buzz.

According to The Hollywood Reporter, Maestro will join LL Cool J and Melinda Clarke in CBS' "The Man," playing a doctor with close ties to the show's central undercover cop.

Maestro played Nadia on ABC's "Alias" and has also appeared in the features "Poseidon" and "Secuestro Express."

Lucio, best known as Lindsay from "The O.C.," has taken one of the leads in CBS' very "Angel"-esque drama about a vampire (Alex O'Laughlin) who works as a private investigator. Lucio will play a TV reporter in the pilot.

Also at CBS, Hector Elizondo will play the family patriarch in the untitled drama from Cynthia Cidre. Formerly titled "Los Duques," the show focuses on a multi-generational Latin American family in the rum business and also stars Jimmy Smits, Nestor Carbonell and Rita Moreno.

Elizondo has an upcoming role on ABC's "Grey's Anatomy" and has a long list of feature credits including "The Flamingo Kid," "Pretty Woman" and the upcoming "Georgia Rule."

In other casting news, Stephen Moyer is set for the lead in FOX's drama "NSA Innocent." The series focuses on an ordinary guy enlisted to spy on a defense contractor. Moyer's credits include the upcoming feature "88 Minutes" and the USA miniseries "Starter Wife."
---
Garber Is Set In Stone

Victor Garber (Alias) has been tapped to star opposite Jonny Lee Miller in ABC's drama pilot Eli Stone, a high-concept legal drama about Eli Stone (Miller),
a brilliant attorney at the top law firm in San Francisco who finds out he might be a prophet, according to The Hollywood Reporter. Eli is produced by
Touchstone Television and the studio-based Berlanti Television.

Garber will play the senior partner at the firm, the most respected attorney in town, who happens to be the father of Stone's fiancee.

Casting for the role had been going on for several months, and ABC and Touchstone TV are said to have jumped at the opportunity to recruit Garber when he
became available after the November cancellation of his Fox/Warner Brothers TV freshman drama Justice.

For five seasons, Garber starred as Jack Bristow on ABC's spy drama Alias, a role that earned him three Emmy nominations.
---


Josh Appelbaum, previously a producer on "Alias", is now writing the new CBS show "october Road".
http://www.imdb.com/title/tt0756573/
Source: TV-Couch-Potatoes

ALIAS is coming back in April for 8 final hours on Wednesday nights at 8 p.m. April 19th is the day of the midseason premiere. There will be a two-hour midseason premiere, then four episodes, then a 2-hour finale in May.


Source: scifi.com

E! Online's "Watch With Kristin" column reported that ABC has cut the order for the last season of Alias to 17 episodes from 22. Citing an unnamed show representative, the column also reported that writers are worried that the network may cut the show's order further, depending on when the show eventually returns to the schedule.

ABC still hasn't scheduled Alias, which is supposed to wrap up its last season in the spring.

According to the column, the writers have come up with a plan to bring the Alias storylines to a conclusion within the allotted remaining episodes, even if they need to end the show more quickly than expected.

Alias has resumed production following star Jennifer Garner's maternity leave.


Source: TV-Couch-Potatoes

'Alias' to Return on April 19

The Associated Press

NEW YORK (AP) - ABC's spy drama, ``Alias,'' starring Jennifer Garner as Sydney Bristow, will return April 19.

The two-hour episode will feature the birth of Sydney's baby and the reappearance of love interest/fellow spy Michael Vaughn, played by Michael Vartan.

Garner, 33, gave birth to a daughter, Violet, on Dec. 1. The baby is the first child for Garner and her husband, Ben Affleck.

``Alias,'' created by J.J. Abrams, is ending its five-year run this spring.

Other familiar faces who will crop up in Sydney's life during the show's final episodes include best friend Will Tippin (Bradley Cooper), mother Irina Derevko (Lena Olin) and nemesis Julian Sark (David Anders).
News 8/6/05
Jennifer Garner's real-life pregnancy will be written into the series. Rachel Nichols (The Inside) will join the cast as Rachel Gibson, a CIA operative that Sydney will take under
her wing (and thus do most of the stunt related activities).
New season starts 9/29!
Spoilers 2/6/05
"Alias' Grunberg Hooks Up
Greg Grunberg, who plays Agent Eric Weiss in ABC's Alias, told SCI FI Wire that he gets a girl and got to fly a helicopter in upcoming episodes that put his otherwise deskbound character in the thick of the action. "Finally Weiss is getting some action," Grunberg said in an interview at ABC's winter press preview in Universal City, Calif. "Both in his personal life and on the missions, which is nice. They hooked me up [with Nadia Santos, played by Mia Maestro]. And she's wonderful, and ... I don't want to give anything away, but, like, Sloane [Ron Rifkin] being your father-in-law? That's kind of crazy."
Grunberg plays one of a team of covert agents, including Jennifer Garner's Sydney Bristow, who work under Sloane. Nadia is Sloane's daughter and Sydney's half-sister. Grunberg, a close friend of series creator J.J. Abrams, said that his character takes center stage with Garner's Bristow in an upcoming episode.
"It was very cool," he said. "I got to go with Jen to France and do this whole French character. And then she gets in trouble, and I race out and fly a helicopter. It's like this crazy thing. And I got to actually fly the helicopter with the helicopter pilot hiding [out of camera range]. ... There's two joy sticks on a helicopter, so he's flying it. ... Meanwhile, it's drizzling, we're three feet from a building. ... Afterwards my mom was like, 'Are you out of your f--king mind? Like, what are you doing?'" Alias airs Wednesdays at 9 p.m. ET/PT.
http://www.scifi.com/scifiwire2005/index.php?id=30300
From allalias.com
'Alias' Welcomes Familiar Faces for Sweeps
(Tuesday, February 01 11:20 AM)
LOS ANGELES (Zap2it.com) A pair of Sydney Bristow's past nemeses will return to complicate her life on "Alias" during February sweeps. and based on what the network is saying about the episodes, their characters may be linked.
David Anders, who's played the oily, villainous Mr. Sark on the series since midway through its first season, and Gina Torres, who had a recurring role in season one, will be back for two episodes each in sweeps, ABC says -- [mild spoiler:]
The two will first appear in the episode scheduled for Wednesday, Feb. 23, which finds Nadia's (Mia Maestro) life in jeopardy. To save her, Sydney (Jennifer Garner) has to hunt down her former rival Anna Espinosa (Torres), who hasn't surfaced in several years.
Vaughn (Michael Vartan) tries to help Sydney save her half-sister, but to do so, he has to confront Sark, who both cuckolded him and ran his wife, Lauren, as a double agent last season.
Torres and Anders will also appear in the March 2 episode, which finds Sydney and Vaughn still on the hunt for Anna. Sark agrees to help find her, but only for a stiff price.

Spoilers 5/25/04 by Erin
~~~~~~~~~~~~~~~~~~~~
So, is Melissa George really coming back for a few episodes next year? Please say that Lauren is really dead.
I've heard they're trying to negotiate a few episodes for her. Makes no sense, huh?
Kristin also talks about next season of Alias move to January in her weekly column, to read this column click here J http://www.eonline.com/Gossip/Kristin/Archive2004/040521c.html
Source: Watch with Kristin
---
Kristin from E! Online Reveals Spoilers for the Season 3 Finale!
Here are the spoilers she reveals…Remember don't read spoilers if you don't want to be spoiled:)!!......
"Anything on Alias? Please, oh, please? Do we find out who heads up the Covenant by the end of the season?
I don't know about the Covenant head, but I can tell you this: When I heard what happens in the finale, it gave me chills, y'all. Do you remember that dream Sydney had while trying to reclaim her memory? The one where she's fighting Lauren, then herself, in a room curtained with plastic sheeting? Well, that wasn't so much a memory as it was a foreshadowing of what's to come. You also may remember that scene ended with someone getting shot in the back five times and falling down the stairs.
Hmmm...It seems like the well o' Alias spoilers is dry! Are you sure there aren't any measly little drops left?
What? I give, and I give, and I give...Lauren "becoming" Sydney, the recurrence of the dream sequence with one of them getting shot, Vaughn getting stabbed, Lauren's big secret."
"In the finale, Lauren has a jaw-dropping surprise for Sydney. Hold on to your couch cushions."
Source: Watch with Kristin http://www.eonline.com/Gossip/Kristin/Trans/Archive2004/040510.html
~~~~~~~~~~~~~~~~~~~~
More Spoilers from Spoiler Fix (spoilerfix.com) for the Season Three Finale!
"In the third-season finale, Vaughn's crusade to bring down Lauren reaches critical mass, just as she hits a new low within the CIA; Syd makes a devastating find that tears her world apart. Spoiler Fix Source: TitanTV"
""There's a big resolution and a new question," says series creator J.J. Abrams. "It's been a year of real strife for Sydney... but this is the beginning of the rebirth of the character." Abrams adds that Sydney will have some tough choices to make. "This is a story of revenge, and Sydney is reluctant to go as dark as her enemy, yet she wants this revenge. But can she become as evil as the people and person she wants to destroy? Her morality is put to the test." Spoiler Fix Source: Palm Beach Post"
"I just heard what happens in the Alias finale. … Two words: Death rampage. Two more: HORRIFIED Vaughn. [Lauren] really is NOT herself in the finale. And that has something to do with that death rampage I told you about. "Lauren is NOT herself - another double? geesh when will it end?? "No, not another double ... but you're sorta thinking in the right direction. I'll give one last little tidbit for you to ponder: "Sydney" is going a rampage. Spoiler Fix Source: E! Online's Watch with Kristin"
News 2/6/05
From geos.tv:
Abrams eyes Grunberg for MI:3?
Monday, 24th January 2005
J. J. Abrams, who is directing the upcoming third Mission: Impossible film, told SCI FI Wire he's hoping to find a role for his longtime friend and frequent collaborator Greg Grunberg, who has played parts in all three of Abrams' TV series, Felicity, Alias and Lost. "I'm sure there will be a role somewhere for a shameless actor," Abrams said in an interview, with tongue in cheek. "I can't figure out what part it is yet, but I look forward to it."
For his part, Grunberg said he'd love to be part of the production, which will star Tom Cruise and is slated to go before the cameras in August. "I sure hope so," Grunberg, a friend of Abrams' since childhood, said in a separate interview. "I don't know. He keeps mentioning it, and Tom's been really generous and said, 'Yeah, we hope you're in the movie.' So, yeah, we'll see. I mean, it would be great. ... I would love it if it was like I was part of the [IMF] team. But it's not [likely]. ... They have such incredible people in those movies, and just to be a part of the movie in any way would be great. If it doesn't happen, I'm [still] thrilled for J.J."
Grunberg is currently on view in Abrams' Alias as Agent Eric Weiss. He had a small part in Lost as the injured airline pilot who meets an untimely demise in the show's pilot — and who may reappear in a flashback in a later episode, Abrams said. Grunberg also played college student Sean Blumberg in Felicity.
Source: SciFi Wire Series Features
Alias holds its strong ratings
Sunday, 23rd January 2005

After its stellar two-hour fourth season premiere in its new post-Lost timeslot with nearly 16 million viewers (double last season's premiere), the second week of Alias saw a 10%+ dip leaving some worried that it would fall back down to its solid but not great ratings of yesteryear. Fears seem allayed however when this Wednesday's third episode easily won its hour with a 13.2 million, stomping all over "The West Wing" (10.9 million), and Fox's much hyped post-Idol debut of "Point Pleasant" (11.3 million). The catch now is to keep that number steady as next week "American Idol" will air in either half-hour or hour long segments in the same timeslot.
Source: Dark Horizons
Alias wants Rossellini back
Tuesday, 14th December 2004
Isabella Rossellini told SCI FI Wire that she's been asked to reprise her role as Katya on ABC's spy drama Alias, which kicks off a fourth season in January. "They called me the other day to see if I was available in January, so I hope they'll make me kill someone else soon," Rossellini said in an interview. "I did say that I was available, so hopefully [it will work out]."
Rossellini guest-starred three times last season as Katya, the sister of Irina Derevko (Lena Olin). In her first episode, "Crossings," Katya informed Jack (Victor Garber) that Sydney (Jennifer Garner) was still alive, and offered to do everything in her power to save Sydney, so long as Jack agreed to kill Sloane (Ron Rifkin). Later, Katya tried to kill Sydney and made romantic advances toward Jack.
"My character is pretty mysterious, and we're all very devious," Rossellini said. "So the moment you think you get your character — 'I'm bad at this, but good at that'—uh-uh. The next script arrives, and you're betraying [someone]. We're meaner than the public can even imagine."
Rossellini added that playing so mysterious and devious a character wasn't unusual or difficult, as she's played dark characters before. But she said that perpetrating Katya's brand of violence did not come easily. "I had to take my chopsticks and put them [through] somebody's hands," Rossellini said, referring to a scene in "Crossings." "There were all these special effects, and I wasn't hurting the person, but even just doing it I flinched a little bit. So the director said to me, 'Isabella, you have the accent. If you get the violence, you can be governor. So go. Go for it.' They're a great bunch of people. [Executive producer] J. J. Abrams and Jennifer Garner, they're so great. It's fun to be with them." Alias begins its new season with a two-hour premiere on January 5 and moves to a new timeslot, Wednesdays at 9 p.m. ET/PT, following Abrams' other hit series, Lost.
Source: SciFi Wire
Melissa may be Supergirl
Sunday, 17th October 2004
Former Home and Away star Melissa George is rumoured to be in the running to play Supergirl in a big budget Hollywood movie.
American websites have named George, who has made a name for herself on US spy series Alias, as the frontrunner for a possible film based on the famous DC Comic.
"Melissa George, who was on ABC's Alias, is someone they're discussing for the lead," the Cinescape website said.
"Whoever signs will be signing a two-picture deal.
"Akiva Goldsman was going to write the film, after writing a favourable treatment, but has decided against it, he'll produce only."
Movie house Warner Bros is finalising the script for Superman Returns, written by Bryan Singer, who directed the X-Men movies.
Casting for that film is yet to begin but the film has been slated for a 2006 release and there has been talk it could be shot in Australia.
Hollywood A-listers including Jude Law, Brendan Fraser and Josh Hartnett are rumoured to be interested in the part of Clark Kent – the character's alter ego.
Given the amount of A-list interest in that film, rumours have begun to fly about his younger cousin Supergirl.
Supergirl was made into a film in 1984 with Helen Slater playing the action hero. Faye Dunaway, Mia Farro and Peter O'Toole were also in the film.
Cinescape said any new Supergirl flick would be unlikely to go into production for a few years.
"They're talking 2006, but since things are only now progressing, I suspect a little later," the movie website said.
George is filming the remake of The Amityville Horror in Chicago and will then move to London for Beattie's Derailed, opposite Clive Owen and Jennifer Aniston.
She played Angel Brooks on Home and Away from 1993 to 1996 before heading to the United States.
Her work there has included a guest appearance on sitcom Friends.
Source: News.com.au

from AliasMedia.com
Congrats to Jennifer Garner on winning a SAG Award for Best Actress in a Drama series.
JJ Abrams/Lost and Jennifer Garner featured in the March 2005 issue of Starlog
Anonymous writes "This seems to be some rather large LENA OLIN possible return news that no one's noticed yet.
In a very recent Swedish interview that's been transcribed at www.lenaolin.net Lena talks openly for the first time about what happened over the whole Alias thing.
Basically it's good and bad news. She says that she was sure that she wouldn't return after Season 2 of Alias in a full-time capacity. Her agent apparently gave J.J the run around and let him think that Lena could maybe be persuaded back at some point. She says that she's actually fired her agent because of this misunderstanding!
She also says that J.J should have killed Irina instead of leaving the character hanging.
Now the good news...she says that she loved working on the show and at some point could be persuaded to come back for "one or two episodes" in the future."
According to a local newspaper in today's edition (Sao Paulo - Brazil), Brazilian actress Sonia Braga will be a guest star on Alias. She is likely to play Katya's (Isabella Rosselini) sister and is negotiation with JJ Abrams and the producers of the show. The news were given by Isabella Rosselini in a recent interview with the Alias cast, in Los Angeles. "
From newkerala.com:
Jennifer Garner wants to quit Hollywood!:
[Hollywood News]: London, Feb 6 : Actress Jennifer Garner has hinted that she wants to bid adieu to acting to pursue other career prospects.
The 'Elektra' star said that she would not stay in tinsletown very long, as she is keen to fulfil other career goals.
"I want a graduate degree, I want to be a business woman, an investment banker, a writer, a pianist. I really wish I could cook," femalefirst quoted Garner as saying.
"I've never had specific goals in life. I don't say, 'I'd like my next step to be this', and then write it down and go after it.
Actually, I don't write anything down. I just think things to myself and they actually start to happen. So watch out," she added.
Affleck may propose to Garner on Valentine's Day!:
[World News]: Sydney, Feb 4: Ben Affleck is set to propose to his sexy actress girlfriend Jennifer Garner, if rumours are to be believed.
According to News.com, this was revealed by one of his school friends to US People magazine. She added that the love-struck couple may get engaged as early as Valentines Day.
"It's my understanding that he's going to give her a ring. They are "like high school sweethearts. They're very lovey-dovey," the source was quoted as saying.
Affleck has reportedly splashed out on a five-bedroom, country- style mansion just 3km from Garners' Californian home. (ANI)
Jennifer Garner hates constant pressure to look beautiful!:
[Hollywood News]: London, Feb 02 : Most Hollywood actresses might be obsessed about their looks, but Jennifer Garner is just fed-up with the constant pressure to look beautiful.
Though Garner agrees that looks are as important as acting skills in Hollywood, at the same time she finds it really hard to adjust with the industry's obsession with image.
"Being on a weekly show like 'Alias', where I play a butt-kicking spy and wear all sorts of figure-hugging outfits, I've felt constant pressure to look good. And I'll admit, sometimes it's really gotten to me," Britain's Cosmopolitan magazine quoted Garner as saying.
The actress, who had to be sewn into a skin-tight leather suit in new film 'Elektra', said that she is sometimes so obsessed with getting her image right that she tries on dozens of dresses before appearing in public. (ANI)
Ex-beau says Jennifer Garner disliked 'Elektra':
[Hollywood News]: Los Angeles, Jan 28 : Hollywood actor Michael Vartan revealed that "Daredevil" star Jennifer Garner believes her latest film "Elektra" is "awful" but she had to do it because it was in her contract.
Vartan, who briefly dated his "Alias" co-star in 2003 and still maintains a friendship with Garner, said the actress told him the "Daredevil" spin-off was not her proudest piece of work, imdb.com quoted US Weekly as saying.
"I heard ('Elektra') was awful. (Jennifer) called me and told me it was awful. She had to do it because of 'Daredevil'. It was in her contract," Vartan was quoted as saying.
Vartan, who dated Garner for a month and a half, said that he does not mind seeing pictures of his ex-girlfriend with her current beau, Ben Affleck, even though he still loves Garner "to death".
"Why would it be weird? I don't know Ben. I don't know how happy they are," he said.
Indo-Asian News Service

From southflorida.com
No nightlife for Jennifer Garner
Career-obsessed Elektra star Jennifer Garner deliberately avoids drinking too much alcohol, fearing its longterm effects will play havoc with her professional life.
The sexy 32-year-old actress has no time for hangovers, choosing instead to get up at four every morning to complete a vigorous work-out routine to keep her body in prime condition.
She admits, "There's no night-life to speak of for me. It's not very sexy, really, but it's all about work.
"It's like I'm in med-school or something, I'm just ploughing through."
From about.com
Alias Season Four Wins By a Nose: Jennifer Garner revealed that the fourth season of Alias will take Syndey Bristow into Nicole Kidman/The Hours territory. "My makeup artist, Deborah LaMia Denaver, gave me a fake nose and we haven't done a lot of prosthetics work on me before, so that was really neat. I showed a picture to my mom and she said, 'Is this you?' And I said yeah. And she said, 'I know it's you, but you look funny. What is it?' And you can't tell what it is. It's so subtle. But that was fun."
Season Four's Wardrobe: Alias always puts Jennifer Garner in crazy, sexy costumes and season four will have its share. Garner mentioned outfits for a bad catholic schoolgirl, a ski bunny and the requisite lingerie. "I think Laura Goldsmith, who's our wardrobe designer is just incredible," Garner praised. "I love everything that woman does."
Lauren Reed is Dead: Ever since the third season finale of Alias, I have been convinced that Lauren Reed (Melissa George) is still out there. We never saw her body, and she only got shot in the chest. Jennifer Garner set me straight. "I'm pretty sure she's dead," she said. Nothing confirmed or denied, but "I have advanced information that I can't disclose at this time."
Jennifer Garner Praises About.com: "You guys have a great website. It's really, really nice. When they told me that I had an interview with you, I said, 'Well, I will get it done today so we have plenty of time' so I squeezed it in."
Sister Bristow: Jennifer Garner's favorite part of Alias Season Four is working with Mia Maestro as Sydney Bristow's half sister, Nadia. "I love for Sydney that she has a sister first of all," Garner said. "I have two sisters. I'm really, really close to them. They're the central relationships in my life and so I love for Sydney that she has that because it gives her a comrade, a partner, somebody to laugh with, somebody to be goofy with which then means that when there's tension, it's that much more playable and fun to do."
Alias creator J.J. Abrams has a good track record so far with pairing Garner up with female costars. "J.J. has just done me right with the women he's brought on the show," she continued. "I loved Lena and then I loved Melissa and now I have Mia and each one brings something different to the year. Melissa and I still talk all the time and Lena I still adore and Mia, I just feel like, 'Well, of course he would plop this fantastic girl on my lap.' It's just so much fun. We just have such a great time."
---
News 9/27/04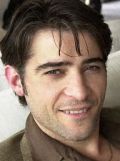 Goran Visnjic (USA Network movie special "Spartacus") is in talks to star as the male lead opposite Jennifer Garner in Elektra for helmer Rob Bowman, according to The Hollywood Reporter.
The Daredevil spinoff finds Garner reprising her role as Elektra Natchios. In this film, she plays a beautiful and deadly assassin who was trained by the Hand, a clan of mystical ninjas. When she turns her back on them, they want her dead. Elektra is assigned to kill Visnjic's character by the Hand over something his grandfather did; however, she ends up falling for him. Terence Stamp rounds out the cast.
Elektra is due to start shooting in early May in Vancouver.
---
www.csifiles.com
"David Anders will appear in the recurring role of a "toxicology expert" in the fifth season of CSI, according to E! Online's television gossip columnist, Kristin Veitch. The actor is reportedly scheduled to film his first episode this week.
Veitch said there is currently no firm commitment on how many CSI episodes Anders will appear in. "No number yet--they're seeing how things work out," she said. "But based on his original 'one episode' commitment on Alias in the first season, something tells me we'll be seeing plenty of David on CSI."
This is from www.csifiles.com where they also have David listed as appearing in the 4th episode of this season, and possibly becoming a recurring character on the show."
---
"Alias's Lauren Not Dead Yet?
Alias's devious Lauren, Melissa George, tells IGNFF about her hopes of character resurrection.
September 24, 2004 - Melissa George's character on Alias last season, Lauren Reed, took the show by storm and quickly found a place in fans' hearts. That sexy black widow we all loved to hate. IGNFF spoke with George from the set of her latest film, a remake of The Amityville Horror from the producers of last year's highly successful Texas Chainsaw Massacre remake.
George says that she loved working on Alias and that the show even has some pretty famous fans. "Tom Cruise said, 'I looked at episode 13 of the third season. Man, you're character is...' And I'm like, 'You watch Alias? You don't have
anything better to do, like M:I-4 or M:I-3? I was talking to Tom for a while and he loves Alias. It gave me confidence."
So, before Lauren's bullet-riddled body had a chance to cool in last year's finale, fans had already started speculating on her potential resurrection. "You want to hear my theory, like what should happen? She gets shot a lot in the season finale. She wasn't shot in the heart [or the head]... We were filming, and Jennifer Garner and I were doing the fight at seven in the morning and the guys are putting squibs in my coat and I'm like, 'Where are you putting that? Which area of the body are you putting that?' I kept making sure..."
They brought back [Sydney's roommate], so anything is fair game, right? "But I don't want to come back like that. If I'm coming back, I'm coming back or not at all. All the way! What I think is, in the CIA, they wear vests and they put blood on them, so when an opponent hits them, blood comes out and makes the person think that they just killed them. Because if you get a bullet through a vest, and no blood comes out, and the person might go and shoot you somewhere else. I'm like, 'You know what? She had a vest on.'"
Alias creator J.J. Abrams better act quick if he wants to bring her back. George says her plate is already starting to fill up. "Now I got this film and I just got Derailed, the Miramax film, which I'm so excited about. Clive Owen, Jennifer Aniston and myself. I had a good week in Hollywood, as they say. Next week might be different... I'm playing Clive's wife. It's a very complicated story. All these characters are doing something that they shouldn't be doing. It's just like a story about this daughter that's got this kidney problem and, I can't tell any more. It's a thriller..."
Still, George says that she certainly wouldn't hesitate to return to the Alias role. "Lauren Reed is the rockingest, coolest assassin around. I love when she just shoots and she doesn't blink. She's really lazy with it and then she just, not even rushing, just really slowly, like puts it into the case. Like, there's no hurry."
At first, George was brought onto the show in a much smaller capacity. Abrams has said that they only made the decision to turn her into a villain later on. "We had a fair idea. It was really amazing, because I was only supposed to be there for a few episodes, and it ended up being a whole season and the cover of the DVD and things like that. Jennifer Garner, to work with her, she's so inspiring. Jus the way she handled such work and the way she's just lovely with everybody, from the lowest person to the highest person. She's just wonderful. And smacking each other out in the last scene. We had stunt doubles and we were like, 'No, no, no. We're doing it ourselves.' I've got, like, dents in my shins and she threw a chair into my back so hard. I'm like, 'What?' So I just threw her into a table, [and] it fell into a million pieces. She's so good at it."
Alias picks back up in January. In the meantime, check back with IGN next week for the full interview with George and the story of our Amityville Horror set visit.
http://filmforce.ign.com/articles/550/550818p1.html"
News 6/16/04
It's Good to Be Jennifer Garner…
This E! show on Jen will show this Tuesday the 22nd at 10pm Eastern Time. Check your local listings!!!
Source: E! Television

Cast News on Alias from E! Online's Watch with Kristin
** Caution** Slight Spoilers
Is Melissa George going to be doing any more episodes of Alias, even though Lauren's dead?
She's in talks.
Any chance we'll see Lena (Olin) on Alias?
None. She's done, done, done.
We'll cry with you, but please spill what you know about Lena and Alias!
The producers keep trying, but I've heard she said she's never coming back. Waaahhh...Somebody pass me a hankie
Source: E! Online, Alias-Media.com

Vote for Alias in E! Online's Kristin's Tater Top Awards!
Email Kristin @ tvdiva@eonline.com with Alias nominations for these categories!
Best Fight (Erin hint: Sydney and Lauren), Best Chemistry (Erin hint: Sydney and Vaughn), Best Baddie(Erin hint: Sark), Best Bitch(Erin hint: Lauren), Best Love Triangle( Erin hint: Sydney, Lauren, Vaughn), Biggest Shocker (take your pick), Drama You Can't Live Without (Erin hint: Alias!)
Source: Alias-Media

Michael Vartan Appearance!
Check our Cast Appearances section to see where the gorgeous Michael will be seen next!!
Source: Alias-Insider

TV Gal wants nominations for Amy Awards!
Click here to nominate Alias or Alias characters in these categories:
The Bennifer Award; aka TV's Worst Couple (Erin Hint: Vaughn and Lauren)
Emmy, We Don't Need No Stinkin' Emmy; aka Great Performance that Probably Won't Be Recognized( Erin hint: Jennifer Garner, take your pick)
Character You Love to Hate and Hate to Love; aka Best Villain (Erin hint: SARK!! Or Lauren)
Episode Most Worthy of an Immediate Rewind; aka Best Episode of the Season (can include season or series finales)(Erin hint: Season Three Finale)
You have until Friday the 19th @ at 5pm, so go quickly! Nominate in the TV Gal message boards!! Subject: Amy Awards!
Source: Alias Insider
---
News 6/1/04 by Erin
Jennifer Garner's Comedy 13 Going on 30 DVD Extras!
The extras on the August 3rd DVD release include:
- Jennifer Garner and Mark Ruffalo Commentary
- Filmmakers' Commentary
- 18 Deleted and Extended Scenes
- Blooper Reel
- I Was a Teenage Geek - Featurette
- The Making-of 13 Going On 30
- Music Videos
- The 80's Outfit Challenge - Set-Top Feature
- Then and Now - Set-Top Feature
- Anamorphic Widescreen
- English DD5.1 Surround

Source: Jen-Garner.net
TV Guide's Ask Matt Sounds off on Alias….
"Absence may make the heart grow fonder, especially if it helps make the shows better. When it was announced last month that next season's premieres of ABC's Alias and Fox's 24 were being delayed until January 2005, fans experienced an initial panic. They're trying to kill my favorite show, they e-mailed in fear. To me, the exact opposite is true. Considering all the griping I heard about the frequent pre-emptions and uneven quality of both shows this season, a guarantee of continuity — few breaks and no repeats — sounds like a good idea. And if the hiatus allows each show's producers to spend extra time plotting a more coherent and satisfying season, I think we'll all be happier campers."
Source: Alias-Media, and TV Guide
Vote for Alias and Jennifer Garner for the next Teen Choice Awards!
Jennifer Garner is nominated for:
Actress in a comedy (13 Going on 30)
TV actress in Drama/Action Adventure (Alias)
Female Hottie

Alias is nominated for :
TV Show : Action/Adventure
Movie: Choice Date Movie
Movie :Comedy
The Teen Choice Awards will air on August 11, 2004 on FOX. Check your local listings for times.
Source: Jen-Garner.net
It's Good To Be…. Jennifer Garner!
This E! show will show during E!'s summer season! Check back for info on airing time and date!
Source: E! Television
ABC's Alias Music Guide!
Legacy music guide posted click here: http://www.abc.go.com/primetime/alias/music/music321.html
Source: ABC
Vote for Jennifer Garner and Michael Vartan in InStyle's What's Sexy Now!
Woman with Most Va-Va-Voom: Jennifer Garner
Sexiest Rising Star: Michael Vartan
Celebrity Couple with Most Combined Sizzle: Jennifer Garner and Michael Vartan

Sexiest Female TV Drama Star: Jennifer Garner Sexiest Male TV Drama Star: Michael Vartan
Vote Here http://www.instyle.com/instyle/web/polls/ !!
This issue of InStyle Magazine will be on sale August 20th, 2004!
Source: The Safe House @ vartanho.com
---
News 6/1/04 by Erin
Michael Vartan in Us Weekly!
Us Weekly Magazine's June 7th issue on newsstands now features a slight tidbit on Michael Vartan on pg. 46. In case you don't want to buy this issue, read the tidbit below:
"VARTAN: MEET MY PUP!
Michael Vartan, 35, has a new love-Millie, a 13-week-old chocolate LAB. "Michael loves when Millie gets the attention," a pal says. Vartan, currently filming Monster-In-Law, needs the companionship: Girlfriend Jennifer Garner, 32, is in Vancouver filming Elektra, the Daredevil spinoff. The two were able to squeeze in a short trip to Mexico after wrapping Alias."
Source: Directly from Us Weekly magazine http://www.usweekly.com
Merrin Dungey in Summerland on the WB!
Merrin plays Susannah, one of Ava's (Lori Loughlin) best friends. You can catch Summerland on the WB, Tuesday at 8/7c!
To learn more about Summerland click here: http://www.thewb.com/Shows/Episode/0,8201,||1917,00.html
Source: Alias-Media, The WB

Win a guided tour of the Alias set with Weiss himself (Greg Grunberg)!!
There is a Hollywood 100 Auction in Los Angeles at 2pm on June 6. All proceeds of this auction go to Project Angel Food, a service that delivers food to men, women, and children suffering from HIV/AIDS or other serious illnesses. The description of this particular lot is
"The successful bidder and a guest will be given a behind-the-scenes tour of the "Alias" set by agent Weiss himself, actor Greg Grunberg, as well as a lunch consisting of all the peanut M&M's you can eat at the cast craft services table! Also included in this lot, a pilot episode script of "Alias" signed by nine cast members, a complete DVD set for the first and second seasons of the show (a total of 12 DVDs), an Authentic brand green parka-style "Alias" crew jacket (adult large) with faux fur trim and the show name embroidered on lower front pocket, a black "Alias" baseball cap (fits all), a white "Alias" tee-shirt (adult large), a Cross ion "Alias" pen and two packs of "Alias" premium trading cards (a total of 16 cards). Because of the artist's participation in this one-of-a-kind experience, it is subject to scheduling within twelve months."
To buy ticket click here http://www.angelfood.org or call (323) 845-1800 ext. 239
Source: Alias Media, Direct quotes from Bonhams and Butterfields http://www.butterfields.com/hollywood100/detail/7566h-3096.htm

Pre-order the new unofficial guide book to Alias!!
Uncovering Alias: The unofficial guide to the Show will be available sometime in September.
http://www.amazon.com/exec/obidos/tg/detail/1550226533/

Check out the cover of the Season Three DVD set!!
Click here http://abctvstore.shopthescene.com/detail.php?p=563 to check out the cover of the Season Three DVD set that is available on September 7, 2003!!
Source: ABC

13 Going on 30 DVD Release Date!
According to DVDAngle, Jennifer Garner's comedy will be released on August 3, 2004! No extra features are reported as of yet…check back!
Source: Jen-Garner.net and DVDAngle http://dvdangle.com/release_news/index.html#052504-1

Probably No Alias repeats….because of low ratings?!!!
TVGuide online has a special report on repeats for dramas with complicated plots, such as Alias. Here's a tidbit:
"But many shows with ongoing plotlines or complicated mythologies that require viewers to be on board most weeks — such as Alias, 24, The West Wing and NYPD Blue — won't see their episodes get a second run next season. WB isn't planning to repeat many episodes of Everwood or One Tree Hill or its new series The Mountain and Jack & Bobby."
To read the whole article click here http://www.tvguide.com/news/thebiz/
Source: TV Guide Online, direct quotes from above address

TV Guide Online's Insider Dream Emmy Picks!
TV Guide's Insider picks Jennifer Garner as Dream Lead Actress in a Drama Series! Here's what they had to say about her :
"Jennifer Garner (Sydney, Alias): Even in a subpar season, Garner shines as TV's most glamorous, emotionally vulnerable yet physically indomitable superspy. Those wigs! Those kicks! Those tears! That's what we call star quality."
Sadly, Jennifer was the only one mentioned of the Alias cast. The official Emmy nominations will be announced on July 15, 2004.
Source: Alias-Media, direct quotes from tvguide.com

Carl Lumbly in Charity Golf Event!!
Carl will be playing in Dennis Quaid's Charity Golf Classic this year. The event will take place June 4-6 in Austin, Texas at the Avery Ranch Golf Club. For more information click on this website http://www.zcentertainment.com/quaid/
Source: Alias-Media

Michael Vartan in Sports Illustrated!
Michael Vartan is feature in the Question and Answer of the May 31, 2004 issue. Run to newsstands and pick it up now. For those of you who don't want to do that, you can read the interview below, courtesy of Alias-Media.com
SI: For a huge hockey fan like you, how big a thrill was it to hang around the Cup?
Vartan: I've worked with some of the hottest women in Hollywood, and it's by far the most nervous I've been on camera. the moment I saw the Cup I got the chills. The first 10 takes I flubbed every line.
SI: You only moved to the US at age 18. How does a guy from Fleury, France, become a Mets fan?
Vartan: I had Mets pajamas as a kid.
SI: You're filming "Monster-in-Law" with Jennifer Lopez, a Yankees fan, and Jane Fonda, who was married to the owner of the Braves. Have you outlawed baseball talk on the set?
Vartan: The first thing I told Jane was, "I was a huge fan of yours until I saw you sitting in the stands of Turner Field doing the tomahawk chop."
SI: You play pickup hockey several times a week. Do you wear a mask so that pretty face of yours doesn't get smacked?
Vartan: Oh, yeah. Believe me, I'd welcome a couple of pucks and high sticks to the face, but I gotta protect the investment.
SI: In filming the NHL playoff spots, did you get to drink out of the Cup?
Vartan: I didn't, but I have a new puppy and I tried to get her to sit in the top of the Cup for a picture. She wouldn't get near it. She knew unless you've won it, you can't touch it.
SI: You've said you would trade everything to be a pro athlete. Do you expect us to believe you'd trade a role on a hit show and dating one of the world's most beautiful women [Alias costar Jennifer Garner] just to lead Tie Domi's life?
Vartan: The last part is tough. I would not trade dating Jennifer for anything, but if I were Tie Domi, maybe I could still date her. (Laughs.) Of course I'm over the hill now. I throw a baseball for 15 minutes and the next day I can't move my arm. I sort of realize it's over.
Source: Alias-Media and Sport Illustrated Magazine
---
Eonline's Kristin reports on the next season of Alias directly from the source of ABC TV!
What? No new Alias until January? How will I live? Why the insanity?
I hear you cluckin', big chicken. Here's another snippet from my convo with Steve McPherson, the new head of ABC
KV: "A big cliffhanger and no new episodes until January--why? Are you ready for the scores of rabid Alias fans who are going to freak out?"
SM: "I think the cliffhanger bit is a bit overblown. I mean, there is going to be a cliffhanger, but we're not actually selling a giant cliffhanger at Alias this year, so I don't think they will. I think we're actually wrapping up a bunch of things because, as I say, we want to start some new stories and really get a new energy in it. So, I think people are going to be excited. I mean there's been a history of shows being off the air for a while and coming back and naturally being stronger. For us being able to give those devoted Alias fans consecutive episodes I think is more important, and I think both JJ and Jennifer are excited about this new schedule."
By the way, I've heard this sked change is why we didn't see a big, crazy cliffhanger, like those of yesterseason. JJ, being the swell guy that he is, decided it was best not to torture us unnecessarily.
http://www.eonline.com/Gossip/Kristin/Trans/Archive2004/040524.html
---
Great ratings for Season Finale of Alias!
Alias-media.com reports this:
"Fast Facts for Sunday, May 23, 2004 (Based on Fast Affiliate Ratings)
"Alias" (9:00-10:00 p.m.) The season finale of "Alias" took second place in its hour among Adults 18-49 (3.8/9) and won the time period among Women 18-34 (4.9/13), beating the season finale of NBC's "Law & Order: C.I." in the latter demographic (4.4/11).
* Although it competed against Fox's "American Idol" special, "Alias" earned its highest ratings this season among Adults 18-34 (3.7/10) and Women 18-34 (4.9/13).
Source for Alias-Media: Nielsen Media Research (Based on Fast Affiliate Ratings),"
Source: Alias-Media.com
---
Significant Others on DVD....
Jennifer Garner's short lived series Significant Others will be released on DVD on August 3rd, 2004. TVShowsonDVD.com reports:
"The 1998 Fox Network series Significant Others - not to be confused with the 2-month-old Bravo improv "relationships" show of the same name - is coming to DVD late this summer, courtesy of Columbia TriStar.
Significant Others was made by the same producers as Party of Five was, a fact that is played up on the box. The show took over PoF's timeslot when the veteran show went on hiatus that year, but Fox Network quickly cancelled the new hour-long drama due to poor ratings. And we mean quickly - only 3 episodes ever aired, out of only 6 that were shot.
Stars of Significant Others were Scott Bairstow, Eion Bailey, Michael Weatherly, Jennifer Garner, and Elizabeth Mitchell. After the cast, Bairstow of course was pulled into the cast of Party of Five (when it returned from hiatus) as the boyfriend of Neve Campbell's character, Julia. But it was Jennifer Garner who went the farthest: a year later found Garner in the PoF spin-off The Time Of Your Life, co-starring behind Jennifer Love Hewitt. Two years later she was headlining her own series, Alias. But the cover of Significant Others - The Series doesn't play that up, of course: it promotes Garner and her involvement in another Columbia TriStar property: the new feature film 13 Going On 30...a tie-in that is surely the main motivation for this studio to bring out the short-lived show.
Significant Others will arrive on August 3rd. It comes in a 2-DVD set that has a $24.96 list price for 274 minutes running time.
The only extras are bonus trailers. Full Screen video is what you should expect on this, along with English Dolby Surround. The release is closed-captioned for the hearing impaired.
It's great that fans of the short-run show get a chance to get all of it on DVD, including the unaired episodes. It will also be perfect for fans of Garner or other cast members, who want to take a look at this chapter in their careers. Whatever the reason for its release, we're glad that Columbia remembered this forgotten gem in their vault."
Source: Jen-Garner.net and direct quotes from tvshowsonDVD.com
---
Casting News for Michael Vartan's New Movie Monster-In-LawÂ….
The Safe House at Vartanho.com reports:
"Monet Mazur ("Torque," "Just Married") has joined the cast of New Line Cinema's "Monster-in-Law."
"Monster" centers on a woman (Jennifer Lopez) who is set to marry the perfect guy (Michael Vartan) -- until she meets his mother (Jane Fonda). Mazur plays Vartan's ex-girlfriend, who is on a mission to get him back.
Note- Her character's name is Fiona.
You can find news and a picture of Monet Mazur by clicking here (You know you want to see what Michael's character's ex-girlfriend looks like;) http://www.tvtome.com/tvtome/servlet/PersonDetail/personid-50660
Source: The Safe House@ vartanho.com
---
Matt Roush reports on the Alias cutback...
."And finally, quick reaction to the biggest surprise news yet of this week's fall-season upfront announcements: the delay until next January of new episodes of ABC cult fave Alias. Yes, it's unsettling, and a shortened episode order from 22 to 20 is also troublesome. But considering all the angry mail I've received this season from fans who hate it when the show's momentum is stalled by frequent pre-emptions or repeat broadcasts, it may be a plus for the show to air in a constant pattern without disruptions (not counting the big-ticket events like the Oscars). Given the fuss ABC's new entertainment president Steve McPherson, who previously ran the studio that produces Alias — made over Jennifer Garner and Alias at the upfront event, it's unlikely the network is trying (as some frantic e-mailers allege) to kill the show. ABC needs Alias more than ever, for its buzz if not for its ratings, and a delayed launch may serve to build anticipation for the fourth season. Giving the producers more time to prepare may also spare us some of the disappointments and confusions we've experienced with this hit-or-miss third season. I'm still cautiously optimistic about Alias. But if it does turn out to be the beginning of the end, I hope ABC gives the show and its fans plenty of warning."
Thanks Matt!
Source: Alias-Media and TVGuide.com
---
TV Gal from Zap2it.com on Alias
"ABC deserves 30 lashes with a wet noodle for the way they've programmed "Alias" (Sunday, ABC, 9 p.m.) this season. To make fans wait three weeks for the season finale is ridiculous and a sure-fire way to confuse and alienate even the most devout viewers. Sure we don't need to track and fully understand the Rambaldi prophecy, but sometimes even I can't remember what happened on the last new episode. That's probably why I hold the minority opinion that it's actually not a bad thing that ABC is holding the fourth season premiere of "Alias" until next January. Once the show returns, it will air uninterrupted sans repeats. That's the kind of momentum the show needs. Plus, I'll admit it definitely softens the blow that "Desperate Housewives" is the show bumping Sydney. "Desperate Housewives" is the series I'm most looking forward to next season (see, who says I can't be nice to ABC?) It's like they said, "La Femme de who would you like to see in a television series?" and then made it so. "Desperate Housewives" stars my faves Teri Hatcher, Felicity Huffman, Marcia Cross, James Denton, Sheryl Lee and Eva Longoria. It's executive produced by Charles Pratt Jr. (one of the writers of "Melrose Place"). Seriously, how can we not love this show? By the way, poor Sheryl Lee (Laura Palmer on "Twin Peaks") once again plays a dead person."
To read the whole article on all the popular shows, click here
http://tv.zap2it.com/tveditorial/tve_main/1,1002,274|88306|1|,00.html
Source: Alias-Media.com and zap2it.com
---
Michael Vartan's unaired pilot!
To see Michael flash that gorgeous smile see this unaired pilot of Michael's called "The Guide"….To guide you click here
http://www.vartanho.com/vids/theguide/index.html#guide3
Source:vartanho.com.
---
Moving Alias out of it's timeslot?!?!
USA Today report on the talks of moving Alias out of it's timeslot:
"There also is talk of moving cult fave Alias off its Sunday perch or holding it back until early next year to make room for other dramas on tap:
•Lost, from Alias producer J.J. Abrams, about a Survivor-style group marooned on an island.
•Blind Justice, with Ron Eldard (ER) as a cop blinded in the line of duty, from NYPD Blue producer Steven Bochco. Come spring, Justice is expected to replace Blue, entering its final season, in the Tuesday 10 p.m. ET/PT slot.
•Desperate Housewives, about sex and lies of suburban women, starring Marcia Cross, Felicity Huffman and Teri Hatcher.
•Life As We Know It, a coming-of-age show about three sex-starved teens in Seattle.
•Eyes, a private-eye series that will probably surface early next year, starring Tim Daly (Wings).
•Gray's Anatomy, about female surgical residents."
To read the rest of this news article please click here
http://www.jen-garner.net/modules.php?name=News&file=article&sid=757
Source: Jen-Garner.net
---
Alias officially picked up for 4th Season but slightly bad news! ABC released it's official fall schedule today and yes....what we've all been waiting for....Alias has been picked up for it's fourth season....but won't premiere until JANUARY!! This allows ABC to run Desperate Housewives, a new sitcom and then in January, a rerun free 20 episodes of Alias, back to back. Slight Downside?!.....7 MONTHS OF NO ALIAS!!!!
Source:Alias-media.com
In this week's TV Guide, Abrams says he is happy about that schedule because the episodes will all run straight through with no interruptions (no reruns).
---
13 Going on 30 Going on the 50 Million Dollar Mark!Jennifer Garner's new movie was at the number six spot of this weekend's box office results, according to Movie.com. Since it's April 23rd release, 13 Going on 30 has raked in more than $48, 522,282. Let's cross our fingers for more success for Jen's movie! To see more of this weekend's box office results, including Alias guest star Quentin Tarantino's (Mckenas Cole) movie Kill Bill: Volume Two ….Click here http://movies.go.com/boxoffice/
---
Ask Matt…. TV guide critic Matt Roush comments on the never ending saga of Rambaldi. See what you think….
"Question: Sorry to bombard you with yet another missive about Alias, but I feel compelled to respond to your sentiment that "the Rambaldi storyline is threatening to turn into the monster that ate Alias." Yes, I can see your point of view. However, Rambaldi has been with Alias since day one and it is the engine that drives Alias's major storylines. So far, the Rambaldi "mythos," if you will, has yet to lose focus and drag the series down as the UFO mythos did for X-Files. The X-Files didn't seem to know what its own secret was, or how and when it was going to get there. I don't get that sense from Alias/Rambaldi — I sense a plan. If anything, Rambaldi has renewed focus in this season, and I for one am very thankful for it because up until the Rambaldi "focus," if you will, the series seemed to have become very unfocused, struggling in self-imposed story traps of unsolvable blank walls of amnesia, static relationships (Sydney/Vaughn mixed signals) and the inconsistently drawn (and still unsatisfying) "character" of Lauren. I feel that much of this was "vamping" as the production team unsuccessfully struggled to acquire Lena Olin's services (perhaps she upset "the plan"), but understanding that didn't prevent those episodes from, over a period of time, generating a certain sense of frustration (although I still counted the series as my must-see, I have to admit that it lost a little something). At last the series is really moving again, and I'm enjoying Alias as much as I ever have. It would be fine with me if they resolved the Rambaldi puzzle right away if they found something equally fascinating to replace it, but I'm perfectly happy to have Rambaldi with us from first episode until last, as long as they have a plan. — Utah
Matt: I wish I were as confident in Alias's master plan as you. (More than a few e-mailers have made reference to a recent New York Times story about the show's creative process, which made it pretty clear that even the writers acknowledge a lack of consistency and coherence in what they do.)"
Source: Direct Quotes from http://www.tvguide.com/tv/roush/askmatt/
~~~~~~~~~~~~~~~~~~~~
Jennifer Garner Becomes Elektra...Once Again!!
Jennifer has started filming Elektra as of May 3rd 2004. To go behind the scenes of Elektra with some great pictures of Jen click here http://jen-garner.net/modules.php?name=coppermine&file=thumbnails&album=205
Source: Jen-Garner.net
~~~~~~~~~~~~~~~~~~~~
Alias Stars Nominated in SY FY awards
Jennifer is nominated for Best Actress/Television, Lena Olin for Best Supporting Actress/Television and David Anders for Best Young Actor/Television. Alias is also nominated for best series. To vote for Alias and it's stars, please click here 
http://www.syfyportal.com/awardshow.php
Source: Jen-Garner.net

~~~~~~~~~~~~~~~~~~~~
Alias Magazine Number Four Now On Sale!
Titan magazine has released the fourth Alias magazine. Some of the features include a feature on Marshall's Gadgets as told by the actor himself Kevin Weisman and the latest info on Rambaldi's artifacts. Go support Alias and buy this magazine on newsstands now! For more information on Alias' Fourth magazine, please click here http://www.titanmagazines.com/usalias.htm
Source: Jen-Garner.net
~~~~~~~~~~~~~~~~~~~~

A Season Four of Alias?...Most Likely
People Magazine reports that Alias will be back. Zap2it.com reports from Jen
"I don't know if it's been announced, but I'll be back. We hired new writers, we hired new cast members, so it's happening," Jennifer Garner says." To read more go here http://people.aol.com/people/articles/0,19736,628062,00.html . For the official report of ABC you're going to have to wait until Tuesday May 18, 2004 when ABC officially announces its lineup. But don't worry; it's almost in the bag…
Source: People.com
~~~~~~~~~~~~~~~~~~~~

Jen said what?!
On Conan O'Brien, Jen reports "I'm still totally happy. Two weeks ago I was riding a horse in the desert as fast as I could. And next week, I'm being tossed out of a helicopter 200 feet in the air and rappelling down. That's so fun!"
– 13 Going on 30 star Jennifer Garner, on what she enjoys about her role on TV's Alias"
Source: People.com
~~~~~~~~~~~~~~~~~~~~

Michael Vartan on the set of Monsters-In-Law
Michael's on the set of his new movie with Jennifer Lopez! Want a backstage pass? Click here for great pictures http://www.vartanhopics.com/pics/bts/monster/index1.html
Source: The Safe House @Vartanho.com http://www.vartanho.com/news/archive/2004/04051013.html
~~~~~~~~~~~~~~~~~~~~

Angel Writer to Alias
It looks like Alias is going to have another writer to get our adrenaline juices flowing. Drew Goddard former writer of the soon to be extinct Angel is moving over to Alias. Look for some great plot twists to come!
Source: Ain't It Cool News http://www.aint-it-cool-news.com/display.cgi?id=17537
~~~~~~~~~~~~~~~~~~~~

Extra Reports on Michael Vartan's new Movie
"Has Jennifer Lopez finally found the perfect leading man? Well, maybe on screen, where she's teaming up with "Alias" star Michael Vartan. The two were spotted Monday on the set of their new movie "Monster-in-Law." Jennifer plays a woman set to marry the perfect guy, played by Michael (typecasting, anyone?), until she meets the world's worst mother-in-law, played by Jane Fonda. This is Jane's first movie in more than a decade."
Source: Extra TV website http://extratv.warnerbros.com/dailynews/extra/0504/05_11e.html
~~~~~~~~~~~~~~~~~~~~

Michael Vartan on Craig Kilbourne!
Michael is going to be interviewed on Craig Kilbourne on Thursday May 20, 2004 on CBS. Check your local listings for time.
Source: The Safe House @ Vartanho.com
~~~~~~~~~~~~~~~~~~~~

Michael Vartan Best TV Boyfriend!
Linda Holmes of MSNBC has featured Michael in her best TV boyfriend article. He was named Best International Spy Boyfriend. You can also vote for Michael on LIVE VOTE as TV's Best
Boyfriend. To vote for Michael click here http://www.msnbc.msn.com/id/4193247 As of now Michael is in second place so GO VOTE please!!
Source: Alias-Media.com
~~~~~~~~~~~~~~~~~~~~
Superstar Jennifer Garner on the Cover of Three Magazines in Two Months
~~~~~~~~~~~~~~~~~~~~
May 2004
YM
Jennifer graces the cover of YM magazine's May issue. Jennifer reveals seven of her favorite things including one of her favorite beauty secrets. Jennifer also discusses what she was like as a teenager " I was definitely was after boys, but I was only dreaming about them .They weren't after me at all." Hard to believe isn't it?
~~~~~~~~~~~~~~~~~~~~
InStyle
Jen appears on the cover of InStyle's May Issue on stands now. This cover story contains 7 all NEW pictures of Jennifer taken on the island of Kauai, Hawaii and on the same veranda set Rita Hayworth performed a scene of Miss Sadie Thompson. All the clothing that Jennifer wears in the pictures is noted at the bottom of each shot, for a chance for each reader to resemble Jennifer's style. Jennifer seems to remain grounded in the face of her superstardom, displayed in the article… "Sometimes celebrities forget how lucky they are. Fame can be overwhelming, but I want to make sure that every now and then I stop and enjoy the moment. I mean what's the point of being successful if it doesn't bring you happiness." Also in this issue, Lena Olin talks about beauty at the age of 49. Pick up this awesome issue now on newsstands.
Source: InStyle Magazine
~~~~~~~~~~~~~~~~~~~~
June 2004
Good Housekeeping
Good Housekeeping's cover girl looks a little familiar….Jennifer discusses her change from geek chic to sleek starlet in the cover article. She seems to be satisfied with both images despite her previous status, "When I see old pictures of myself, I think, Yep that's me with glasses that take up my whole face and the saxophone. And you know, that girl rocks. And that girl is as much me as the one on the red carpet…The nice thing is, I'm so happy with both of them." Pick up this issue on newsstands today and learn to be accepting of yourself.
Source: Good Housekeeping
~~~~~~~~~~~~~~~~~~~~
Alias Season Three Out on DVD!
Season Three will be available on September 7, 2004 at midnight. Features in the set include a Season Three blooper reel, deleted scenes and special feature of Marshall's Gadget Lab. To preorder your copy of this great new set and find out about some of the amazing features inside the se click here…
Source: Alias Media
~~~~~~~~~~~~~~~~~~~~
Alias Orchestral Score Music CD Now Available!
Composer Michael Giacchino demonstrates amazing talent in this original score soundtrack of Alias. Some of the scores include: Main Title, Dissolved, Red Hair is Better, Spanish Heist and Double Life (these scores can be sampled at order site). To order this CD click here…
Source: Alias Media
~~~~~~~~~~~~~~~~~~~~
Two New Alias Books Being Released!
Alias: Skin Deep will be released on September 14, 2004 and Alias: Shadowed will be available on November 9, 2004. To preorder Skin Deep click here…
To preorder Shadowed click here…
Source: Alias Media
~~~~~~~~~~~~~~~~~~~~
Jeff Melvoin Steps Out of the Line of Fire and Steps into Alias Domain!
Jeff Melvoin becomes former executive producer of the Line of Fire and takes his spot as the new executive producer of Alias. Melvoin replaces former Alias executive producer John Eisendrath.
Source: Alias Media
~~~~~~~~~~~~~~~~~~~~
Michael Vartan Cast in an Upcoming Comedy!
Michael Vartan (Vaughn) has been cast as Jennifer Lopez's fiancé in the new upcoming comedy of Monster-In-Law. No news as to when this film will be in theaters.
Source: Alias Media
---
OLDER NEWS
Alias' Sloane To Get Busy
Ron Rifkin, who plays Arvin Sloane on ABC's spy series Alias, told SCI FI Wire that viewers will soon see a more romantic side to his character. "I get to have sex with someone," Rifkin said in an interview at ABC's recent winter press preview in Hollywood. "That's all I'm going to say."
Rifkin, whose character has morphed from evil to ambiguously good in Alias' three-year run, lost his beloved wife last season. Rifkin added that Sloane may have more to do with the nefarious Sark, played by David Anders. "His character gets to have sex also," Rifkin said playfully. Alias airs Sundays at 9 p.m. ET/PT.
From scifiwire
(Variety) Merrin Dungey (Francie) has been added to the cast of the WB's midseasoner "Summerland."
The Spelling TV drama revolves around a single woman (Lori Loughlin (news)) in Southern California who suddenly inherits three kids when her sister and brother-in-law are killed; she decides to raise the kids with the help of her friends. Spelling, Remi Aubuchon, Stephen Tolkin, E. Duke Vincent and Brad Isaacs will exec produce.
Dungey, best known for her dual roles on "Alias" as Francie and Allison, has also recently been recurring on "King of Queens."
http://story.news.yahoo.com/news?tmpl=story&u=/variety/20040202/va_ne_al/players_1" From Alias-media.com
Alias is in the TOP 10 on Tivo's most-recorded list
From alias-media.com
SPOILERS from alias-media.com: the head of the Covenant is someone we already know, already love to hate but now possibly hate to love. 2/15 episode will feature steamy love scene with Melissa George. Turns out that back in the day, Sloane had an affair with someone who COOOOOULD be HUGE SHOCKING news for Sydney.

"Pulp Fiction and Kill Bill director Quentin Tarantino will returns in a special guest appearance as McKenas Cole (again) in the episode of Alias "After six"
From alias-media.com
Ricky Gervais of "The Office" plays a bomb dealer in a March episode of ABC's Alias, shooting this week. From alias-media.com
The following is the official episode description for Episode 13: After Six.
SPOILERS From alias-media.com
ALIAS WHILE SYDNEY AND VAUGHN TRY TO GAIN THE UPPER HAND ON THE COVENANT, A FAMILIAR FORCE IS AT WORK REORGANIZING THE MALEVOLENT AGENCY
Quentin Tarantino Returns as McKenas Cole in a Special Guest Appearance
Vivica A. Fox ("Kill Bill," "Independence Day") Guest Stars as Rogue Security Systems Designer Toni Cummings 67645_0459 -- ALIAS - -After Six- - Upon discovering that high ranking members of The Covenant are being murdered, Sydney and Vaughn are sent to retrieve the Doleac Agenda - which contains operational plans for six of The Covenant's cells - to gain an advantage over the rogue assassins. But unbeknownst to all, a familiar force is at work orchestrating the reorganization of The Covenant. Meanwhile Sydney and Weiss go on a mission to convince rogue security systems designer Toni Cummings (Vivica A. Fox, "Kill Bill," "Independence Day") to help the CIA break into a Lethal Response System, Sark presents a business proposal to Lauren, Jack urges a troubled Sloane to talk with CIA psychiatrist Dr. Judy Barnett (Patricia Wettig, -thirtysomething-), and Marshall can't contain his excitement about becoming a father when Carrie goes into labor. Quentin Tarantino returns in a special guest appearance as McKenas Cole, on -Alias,- SUNDAY, FEBRUARY 15 (9:00-10:00 p.m., ET), on the ABC Television Network. (ABC/SCOTT GARFIELD)VIVICA A. FOX, JENNIFER GARNER, GREG GRUNBERG
"Alias" stars Jennifer Garner as Sydney Bristow, Victor Garber as Jack Bristow, Ron Rifkin as Arvin Sloane, Michael Vartan as Michael Vaughn, Carl Lumbly as Marcus Dixon, Kevin Weisman as Marshall Flinkman, Melissa George as Lauren Reed, Greg Grunberg as Eric Weiss and David Anders as Mr. Sark.
Guest starring are Patricia Wettig as Barnett, Laetitia Danielle as saleslady, Ian Buchanan as Johannes Gathird, Vivica A. Fox as Cummings, Amanda Foreman as Carrie, Quentin Tarantino as Cole and Alex Stemkovsky as tuxedoed guard. "After Six" was written by Alison Schapker & Monica Breen and directed by Maryann Brandon. "Alias" is broadcast in 720 Progressive (720P), ABC's selected HDTV format, with 5.1-channel surround sound. ABC Media Net.
TV Guide.com reveals that the reason there are no new Alias episodes until mid-Feb. is because of the Super Bowl and the Grammys.
January 29, 2004
"Alias" star JENNIFER GARNER has been announced as the host of the Sci-Tech Awards that will be handed out Feb. 14. The accolades, a portion of which will be shown during the Academy Awards® show, are bestowed for "devices, methods, formulas, discoveries or inventions of special and outstanding value to the arts and sciences of motion pictures and that also have a proven history of use in the motion picture industry." BILLY CRYSTAL will be back guiding the ABC show on Feb. 29 as CHARLIZE THERON, JOHNNY DEPP and more battle it out to bring home the gold.
ET Online. from alias-media.com
LOS ANGELES (Zap2it.com) - In the world of film and television, there are few names bigger than Aaron Spelling, Mel Gibson, John Wells, Joel Silver and J.J. Abrams. All five power players are overseeing drama pilots picked up by various networks in Tuesday's (Jan. 27) latest round of development news.
ABC greenlit the pilot for the now-titled bounty hunter drama "The Catch" from Abrams. The series will be toplined by Abrams' long-time friend Greg Grunberg, who also co-starred in the writer-producer's "Alias" and "Felicity." The show's female co-star, a female bounty hunter, has yet to be cast. Could this, perhaps, be the perfect part for fellow "Alias" and "Felicity" alum Amanda Foreman? Or maybe Abrams could turn to former Pink Ranger and "Felicity" co-star Amy Jo Johnson?
Abrams is also developing the castaway drama "Lost" at ABC.
1/17 Abrams Hints Alias' Future
J.J. Abrams, creator of ABC's SF spy drama Alias, told SCI FI Wire that the constantly evolving show has more twists in store for the second half of the third season, including the reappearance of guest star Quentin Tarantino. "We have some storylines that we're working on that could maybe be too extreme," Abrams said in an interview at the Television Critics Association winter press tour in Hollywood. "We're trying to be smart about how we do it. But I believe that when you look back at Alias as a series, you'll see many different iterations of the show. And I think the fun in it for me is, I hope it's never so you'll tune in and you'll know exactly what you're going to get. It always feels like this is a very fluid, unexpected place."
Upcoming episodes will feature a guest appearance by actor-director Tarantino, who reprises his role from the first season's two-part episode "The Box I and II." The series will also introduce Isabella Rossellini as the sister of Lena Olin's character, Irina Derevko. Abrams said that Rossellini's character will share a connection with Victor Garber's Jack Bristow and fill a void left by Olin. Abrams is "hopeful" that Olin will also return to the show one day. "[Rossellini's character] definitely serves a similar purpose," Abrams said. "But the character is entirely different, and the storyline is unique. We couldn't have done this story with Lena. In fact, originally I wanted to have them both in the same episode, but we couldn't get Lena."
The Jan. 11 episode revealed that Lauren Reed (Melissa George) is working for the enemies of her husband, Michael Vaughn (Michael Vartan), and his former love interest, Sydney Bristow (Jennifer Garner). Abrams said that it was his plan all along to make the character evil, and that the twist was not a reaction to the widespread animosity toward her from the fans. "We knew this was going to happen," he said. "She went into this year hated, and she's still hated as the one who's getting in between [Sydney and Vaughn]. But we tried as much as possible to draw out her storyline so that you believed, 'Oh, I guess I'm supposed to like her.' So when you finally learned that she was evil, it was satisfying." Alias airs Sundays at 9 p.m. ET/PT.
from scifi.com
Jennifer Garner, star of ABC's Alias, told TV Guide that she doesn't have time to read the tabloid gossip about her personal life, including her recent breakup with husband Scott Foley and hookup with Alias co-star Michael Vartan. "Luckily for me, most of the time, I'm here [on the Alias set]," she told the magazine. "It's very easy to live my life here, because this crew has been with me for three years. They really look after me emotionally, as well as taking care of my day-to-day physical needs."
Garner added, "The main thing that starts with [series creator] J.J. [Abrams] and works its way down is a familial atmosphere. It was that way on [Abrams' previous series] Felicity as well. It's why people want to work with him again and again, and it's why he uses actors again and again, because he must believe in this kind of family setting."
Garner added that she's getting used to the glare of publicity. "As far as the photographers at my house, they've chilled out," she said. "Of course, I don't like it. But I wasn't ignorant [of the consequences] when I took the role. And the good so outweighs the bad. What are you going to do?" Alias airs Sundays at 9 p.m. ET/PT.
From scifi.com
SPOILERS from spoilerfix.com
Episode 3.13: After Six
Airdate: February 15, 2004
01/27 - Promo pictures show: Vivica A. Fox's character Toni Cummings; Weiss and Sydney, who seem to play a couple, with Toni; Weiss with a zebra tie and Sydney with a zebra stripped dress; Sark making a toast with Cole; Sark, Lauren, and Cole; Cole giving an enveloppe to Lauren. Source: The Safehouse @ VartanHo.com
01/27 - WHILE SYDNEY AND VAUGHN TRY TO GAIN THE UPPER HAND ON THE COVENANT, A FAMILIAR FORCE IS AT WORK REORGANIZING THE MALEVOLENT AGENCY Quentin Tarantino Returns as McKenas Cole in a Special Guest Appearance Vivica A. Fox ("Kill Bill," "Independence Day") Guest Stars as Rogue Security Systems Designer Toni Cummings. Upon discovering that high ranking members of The Covenant are being murdered, Sydney and Vaughn are sent to retrieve the Doleac Agenda - which contains operational plans for six of The Covenant's cells - to gain an advantage over the rogue assassins. But unbeknownst to all, a familiar force is at work orchestrating the reorganization of The Covenant. Meanwhile Sydney and Weiss go on a mission to convince rogue security systems designer Toni Cummings (Vivica A. Fox, KILL BILL, INDEPENDENCE DAY) to help the CIA break into a Lethal Response System, Sark presents a business proposal to Lauren, Jack urges a troubled Sloane to talk with CIA psychiatrist Dr. Judy Barnett (Patricia Wettig, THIRTYSOMETING), and Marshall can't contain his excitement about becoming a father when Carrie goes into labor. Guest starring are Patricia Wettig as Barnett, Laetitia Danielle as saleslady, Ian Buchanan as Johannes Gathird, Vivica A. Fox as Cummings, Amanda Foreman as Carrie, Quentin Tarantino as Cole and Alex Stemkovsky as tuxedoed guard. "After Six" was written by Alison Schapker & Monica Breen and directed by Maryann Brandon. Source: ABC
01/19 - "Kill Bill" co-star Vivica Fox and her fast-talking director Quentin Tarantino will guest star on ABC's "Alias," two of a slew of high profile cameos on ABC shows planned for the next two sweeps periods.
In the Sunday, Feb. 15 episode titled "After Six," Fox will play a rogue security system designer. Astute "Alias" viewers may have been expecting the Tarantino appearance. The "Pulp Fiction" Oscar winner and sometime thespian appeared in the two-part episode "The Box" during the show's first season, playing McKenas Cole, a former SD-6 agent turned freelance rogue. The character's employers and motives remained somewhat ambiguous. During Sunday night's (Jan. 11) episode "Full Disclosure," Jennifer Garner's Sydney Bristow finally uncovered many of the secrets of the missing two years of her life. During the episode, Tarantino made an unaccredited voice cameo that should serve as foreshadowing for his future appearance. Tarantino's appearance in "After Six" is described as relatively small, closer to a cameo. Source: Zap2it
12/28 - Lauren and Sark will have scenes together in this episode, which will also have the return of McKenas Cole. (Quentin Tarrantino). Source: Compiled by AliasBoards.com's member Jinnie.
12/15 - Thanks AllAlias.com for the title. Source: AllAlias.com (Thanks Janie for the tip.)

Episode 3.14: Blowback
Airdate: March 7, 2004
01/19 - Lauren and Sark are working together... Lauren orders someone to kill Syd and Vaughn, and after he shoots a round at them and misses, Lauren shoots a round into the guy and kills him. I think Sloane and Barnett have something going on. All I have is a phone conversation between the two of them. Sloane says he'll meet her for dinner at 8. She doesn't think it's a good idea. Sloane: "You shouldn't dine alone. That would be criminal. I hope you'll join me." Now for the Lauren and Sark part... they are at the same Digital Storage facility Syd and Vaughn are. Sark: "You are so controlling." Lauren (stern): "Move it! I'm right behind you." Then a bit later is the part I told you about with Lauren trying to get the Vault Manager to kill Syd and Vaughn. Then comes this (after she kills the Manager)... Lauren charges up the stairs, below her the stairwell door bangs open-Lauren stays tight to the wall, making sure she cannot be seen by Sydney and Vaughn, who she knows are after her. She then bursts through a door into a parking garage... Lauren finds a blue mustang with tinted windows idling nearby-Sark at the wheel. Lauren hops in and the car screeches away. Source: bitterpill at TWoP

Episode 3.15: Façade
Airdate: Winter 2004
02/01 - The currently filming episode 15, entitled "Façade," was casting this week for two minor characters, members of the SWAT and Bomb Squad team— both with Irish accents. This is the episode starring "The Office" creator Ricky Gervais and I'm still stuck back in the second season, trying to catch up. Source: FilmJerk.com
01/26 - Not too much to go on, but the scene is that Vaughn and Sark are on a plane. Vaughn looks down the aisle and sees that the seat next to Sark is still empty. He then calls Syd, who is at the Rotunda. Sydney--still in alias--is on comms. Sydney: Has Ryan's contact arrived? Vaughn: No. And something tells me he's not going to. Sydney: I'll talk to Ryan, see what's going on, and call you back. Syd then goes to a hotel, where Ryan is being held. Sydney: Your partner was supposed to make contact 30 minutes ago. Where is he? Ryan: Mr. Sark needs to be more patient. Sydney: The approach was to be made twenty minutes after take-off. They've been in the air almost an hour. Call your partner and tell him the deal is off. Ryan: I'm afraid that won't be possible. Maybe it's his tone---maybe the smug expression--but Sydney knows they are fucked. On her realization---she calls Vaughn and tells him there is no meeting. Source: bitterpill at TWoP.
01/22 - One or a few of the characters will be on a plane where there is a French flight attendant, a French pilot, a nosey Italian woman who's slightly overweight. The episode will also feature a British Newscaster a bit à la CNN-Europe-type reporter. The episode is written by R.P. Gaborno and Christopher Hollier. It will be directed by Jack Bender. Source: SpoilerFix.com
Here is just a couple of things...
**NEW AIRDATE SET**
Prelude 3.07: November 9, 2003
**NEW EPISODE TITLE** 3.08 "Breaking Point" set to air on November
23,
2003;
no word yet on what the episode's about
**NEW SPOILERS FOR 3.05 Repercussions"
-Vaughn sees visions of Sydney by herself and then Sydney and Vaughn
together
while he is unconscious, but then flashes back to her stabbing him
Source for all: Spoiler Sluts
Episode 3.4 " A Missing Link"
-One of Sydney's missions to swipe biological weapons leads her to an encounter with a man from her past
- Vaughn's concern for Sydney and pressures at work, puts an added strain on his marriage to Lauren
-In another effort to protect her, Jack reveals Sydney's dark secret to sustain her position in the CIA

Episode 3.5 "Repercussions"
-With Vaughn's life hanging in the balance, Lauren confronts Sydney after learning of her involvement in his stabbing
-Sydney questions Sloan's faithfulness to the CIA after he is kidnaped by Bomani, a head honcho in "The Covenant"
-Jack's cover is jeopardized as he contacts Simon Walker, man from the past, about Sydney's missing 2 years
-Marshall goes on his second mission with Sydney, his cover? A high stakes gambler!

Episode 3.6 "The Nemesis"
-Allison, A.K.A. "Evil Francie" returns with a vengeance as a point woman for "The Covenant"
-Sydney is in jeopardy as Lauren researches the murder of Lazarey, getting closer to their connection
-Sydney is assigned as Sloane's new CIA handler

Episode 3.7 "Prelude"
-Sydney deals with dreams of her missing 2 years, just as a member of the CIA therapy group said she would
-Episode travels the world from China to Mexico
-Marshall bestows on Sydney an amazing remote control car for her use in a mission
Nov. 1-4 news
TV Guide's Ask Matt Comments on this season's Alias turnabouts!
TV Guide's Critic Matt Roush gives his thoughts on the developments of this season's Alias events! Many have felt he really hits the nail on the head with this one, so it's a must read! Click here to go there :) http://www.tvguide.com/tv/roush/askmatt
Source: Alias Media

Alias Doing the Best in Their Ratings So Far!
Alias' ratings are the best since the beginning of the series placing in a slot above the ever popular "The Practice"!! It built one million viewers from the previous show "10-8" and carried those viewers through the show onto "The Practice"! To get the full report click here:) http://www.naturalflux7.com/showthread.pp?goto=last post7t=55" *Hint* You must become a member to get the full report.
Source:Alias Media

Jennifer Garner's Flowers!
Jennifer was seen carrying a vase of flowers in LA! She wouldn't reveal whom the flowers were from, but I have a guess or so;) You can see this picture and caption in the November 3rd issue of In Touch Magazine on newsstands!

ABC Posts Music Guide for "The Nemesis"!
ABC has posted their music guide for this week's Alias episode "The Nemesis"! You can access that by click here :) http://www.abc.go.com/primetime/alias/music/music1

The Ever Gossip Queen Kristin Dishes!
My favorite TV Diva from EOnline dishes in her weekly chat this week, which includes some Alias goodies!
**CAUTION SPOILERS** Click here to be spoiled :) http://www.eonline.com/Gossip/Kristin/Trans/Archive2003/031103c.html
OCT.22-28 news
Bradley Cooper News!
Our favoriteEOnline TV queen Kristin has news on Bradley Cooper from Alias! **CAUTION SPOILERS**!
Click here to check it out :) http://www.eonline.com/Gossip/Kristin/Archive2003/031024.html
Source: Online's "Watch with Kristin" www.eonline.com/Gossip/Kristin

A Little Slice of Scott!
Here's a little taste of the article on Scott Foley in the October 25th, 2003 issue of TV Guide..."I know Michael Vartan,' he adds. 'Michael and I have played tennis. He's a great guy. I've liked him since I met him, and I think..'He pauses for a moment, pensive.' 'I hope he's happy." How about that for juicy!! This issue of TV Guide is currently on newsstands right now!
Source: TV Guide Magazine www. tvguide.com

Victor Garber's on It's All Relative!
If you haven't seen the promos yet, Victor Garber will be guesting on this week's "Its All Relative" He will be playing the part of Joffery the party planner. Click here for the official description of this Halloween episode airing on Wednesday, October 29th @ 8:30pm/7:30c on ABC :) http://abc.go.com/primetime/itsallrelative/index.html
Source: ABC www. abc.go.com

Music for "Repercussions" Posted!
The music guide for "Repercussions" has been posted on the ABC official site! Click here to get
there:) http://abc.go.com/primetime/alias/music/music1.html
Source: ABC www.abc.go.com

Jennifer Garner Fashion Scoop in In Style Magazine!
There are many small tidbits of Jennifer in the November issue of InStyle magazine with Gwyneth Paltrow on the cover. It include's a small scoop on Jennifer's upscale watch. It's a must have for Garner Fans! Click here for the official website :) www.instyle.com. The magazine itself is on newsstands NOW!
Source: InStyle www. instyle.com
ALIAS NEWS Oct. 19-21

Repeat of Jennifer Garner on Saturday Night Live!
In Touch Magazine reports that SNL with Jennifer will air again this Saturday, October 25, 2003 on NBC!
It also reports that Jennifer's SNL episode was the highest rated since Al Gore's hosting experience, proving that Jennifer can kick butt in Drama and Comedy! It airs at 11:30 pm EST with Beck as it's musical guest! Be sure and check it out to support Jennifer and Alias!
Source: In Touch Weekly magazine, October 27, 2003 issue; www.intouchweekly.com
Jennifer's PJ's
It seems Jennifer Garner is everywhere these days and people want to know all sorts of things about her. Well, In Touch Magazine proves this by reporting what kind of PJ's Jen wears! In Touch reports that Jennifer stays cozy and cute in Nae and Audie Pajamas. These pajamas can be ordered on the web at Naeandaudie.com:)
Source: In Touch Weekly Magazine, October 27, 2003 issue; www.intouchweekly.com
TV Diva Kristin Dishes the Dirt on Alias!
**CAUTION SPOILERS** If you want to be spoiled click here;) http://eonline.com/Gossip/Kristin/Trans/Archive/2003/031020c.html
Vote for Jennifer!
TV Guide Online is holding a poll for your favorite Female Drama Star! You can also win a trip for two to Hollywood! SO.... Click here to vote for Jennifer Garner:)
http://www.tvguide.com.
Music Guide for "A Missing Link"!
ABC has posted it's music guide for " A Missing Link!" Click here to check it out :)http://www.abc.go.com/primetime/alias/music/music1.html

ALIAS NEWS October 16-18

Jennifer Garner speaks of her move to New York in Us magazine!
In the October 20, 2003 issue of Us Magazine, Jennifer says this about her move to New York in 1994 to become an actress "My first home in New York City was this lovely woman's kitchen floor. I found her name on a bulletin board. She was looking for a roommate, but really there was no room for the mate. So she said, "Here for $400 a month you can sleep on my kitchen floor.' and so I did for nine months. What was I going to do? I was from West Virginia. I was psyched to be (there)."
Source: Us Magazine, October 20, 2003 issue http://www.usmagazine.com
Info on Jennifer's shoot for W Magazine in Us!
Us Magazine reports that Jen wore "Calvin Klein" in the shoot, arrived in "a camisole, flippy skirt and sandals"and ate "Grilled Chicken and a green salad" for lunch. Their set scoop is that Jennifer was in the middle of filming her new movie 13 Going on 30 so her hair could not be changed so the stylist gave her faux bangs, which she kept! Thank you Us for your never failing info on our favorite Alias star!
Source: Us Magazine, October 20, 2003 issue http://www.usmagazine.com
Bradley Cooper to appear on Miss Match on NBC!
NBC reports that Bradley Cooper will appear on next week's episode of Miss Match . This episode will air at 8/7c October 24, 2003 on NBC! Be sure and catch Bradley as Kate's new love interest! Click here for the official description : ) http://www.nbc.com/Miss_Match/
Source: Alias Media http://www.alias-media.com
Music Guide for Reunion!
ABC's official Alias site has put up the music guide to episode 3 "Reunion". To check it out click here :) http://abc.go.com/prime/alias/music/music1.html
Source: ABC http://abc.go.com/prime/alias
Jennifer on Martha Stewart!
The Safe House @ Vartanho.com has reported that Jen will make an apperance on the Thanksgiving episode of Martha Stewart airing November 18. It's been reported that she's a huge fan! Check your local listings for time and channel. :)
Source: The Safe House @ VartanHo.com http://www.vartanho.com/news.index.html

ALIAS NEWS for Oct. 13-15

Foley Denies Accusations of Infidelity in Marriage with Jen!
In the October 25th issue of TV Guide Scott Foley denies accusations of infidelity in marriage with Jen.
Saying it was no one's fault in particular but everyone's fault in a sense. Currently on news stands!
Source: Alias-Media
EOnline's TV DIVA Kristin dishes on Alias!!
*SPOILERS* Click here to be spoiled.....http://www.eonline.com/Gossip/Kristin/Tran/index.html
Melissa George Appears on The Late Late Show with Craig Kilborn!
Melissa appeared on Kilborn last night...She chatted about Alias, her home country of Australia,
her husband's new film and did a Schwarznegger impression with her Australian accent! I'm working on trying to get a clip or a transcript...If anyone has any info please email me!
Source:CBS TV
US Magazine Confirms Jennifer and Michael are dating!
You've all heard the rumors and now Jennifer confirms it! In this weeks issue, Us reports that a fter a "Good Morning America " interview, Jen admits "Of Course Michael (Vartan) and I are dating"she said. Way to go Us for finally breaking the news for sure!
Source: Us Magazine

Melissa George Joins the Cast
Melissa George joins the Alias cast as Michael Vaughn's wife. She will first air in the second episode of the season.
Source: E! online's Watch with Kristin http://www.eonline.com/Gossip/Kristin/Trans/Archive2003/030818.html
Jennifer Garner on the Cover of W Magazine
E! News Live on Wednesday October 8, 2003 reports that Jennifer will appear on next month's cover of W magazine. In the article, it is reported that she talks briefly about her split with Scott Foley!. W hits stands in New York on Friday, October 10th.
Click here for details- http://et.tv.yahoo.com/celebrities/2003/10/07/jennifergarner/ Source: ET Online
Michael Vartan Purchases a home!
US weekly reports that Michael Vartan has just purchased a three bedroom home in the Hollywood Hills area for a reported $1.65 million.
Source: Us Weekly
Jennifer Garner's Emmy Fashion
In their October 6th issue, In Touch weekly reports that Jennifer Garner's outfit at the Emmy's included: a silk satin gown by Narciso Rodriguez, platinum and diamond jewelry by Neil Lane and a Daniel Swarovski Paris handbag.
Source: In Touch Weekly
Lena Olin Not Returning!
E! Online's Kristin reports that Lena Olin will not be returning to Alias at all this season : ( To read the rest of the story click here : http://www.eonline.com/Gossip/Kristin/Archive2003/031003.html
Alias Magazine!
Alias-Media reports that an Alias magazine is in the works and will be available on October 7, 2003 in the United States and on October 9, 2003 in the UK!
Source: Alias-Media
Upcoming Release of Alias Soundtrack!
Vareses Arabande reports that there will be an Alias soundtrack available on November 11, 2003! It will include the Alias theme and all music is composed by Michael Giacchino. For details go here- http://www.varesesarabande.com/upcoming.asp
Release of Alias Season 2 DVD!
December 2, 2003 is the set date for the release of the Second Season of Alias on DVD! To check out the features of the set go here: http://www.amazon.com/exec/obidos/tg/detail/-/B0000ALF8I/002-7814500-7908802?v=glance
It's rumored that Lena Olin will be around next season but not for the full 22 episodes.
The 55th Annual Primetime Emmy Awards nominations will be announced on July 17, 2003. The creative arts categories will be awarded on September 13, 2003, followed by the primetime telecast on September 21, 2003.
According to Lena Olin, the season-ender cliffhanger shocked the cast.
From scifiwire: Will Back On Alias
Bradley Cooper, whose character, Will, apparently died at the end of this season's Alias, will return in the upcoming third season on ABC, E! Online columnist Watch With Kristin reported. Series creator J.J. Abrams was able to save Will from extinction, despite network wishes to the contrary, the site reported. But Merrin Dungey—whose character, Francie, was killed and replaced with an evil double who wound up shot at the end of the season—is not expected to return, the site reported. A new actor named Archie Kao is reportedly on board for a few episodes this season.
6/05 - After a reported dispute with the network over the casting budget, word is JJ Abrams was able to save Bradley Cooper's Will from extinction.
From tvguide.com
5/23 - Sydney (Jennifer Garner) awakened from a deep sleep to discover that she had been presumed dead for the last two years. Where the heck was she? But more importantly, did Vaughn (Michael Vartan) really go off and get hitched to someone else — as his shiny new wedding band seemed to suggest? "Yes, he did," confirms exec producer J.J. Abrams, who adds that Syd's mission to retrace those missing years will "definitely be a component" of Season Three. We can't wait.
---