---
Rules for Entry
[an error occurred while processing this directive]
PLEASE READ THE RULES AND PRIZES, THEN ENTER!! THANKS!!
Updated 10/16/12
CONTEST IS OVER! Emma K. won. Congratulations!
Prize: Grey's Anatomy Tote bag!
ARV is $19
We're looking forward to the much anticipated upcoming season premiere of Grey's Anatomy! ABC.com is hosting all 24 episodes from last season at ABC.com. From September 24th through October 6th, fans have the opportunity to watch every episode from Season 8 and relive all the dramatic moments leading up to the season finale's tragic plane crash that left audiences saying goodbye to one of their favorite characters.
In the season premiere, the doctors of Seattle Grace are faced with the aftermath of last season's plane crash. As they try to move on with their lives, they must learn to adapt to the changes, cope with their losses and move forward with their relationships and careers, on the ninth-season premiere of "Grey's Anatomy," THURSDAY, SEPTEMBER 27 (9:00-10:02 p.m., ET) on the ABC Television Network. For additional information, please visit: http://bit.ly/GreysAnatomyFS.
Please make sure to check out the rest of our site; we have just about everything a TV fan could want, including pictures, transcripts, recaps, puzzles, fan fiction, forums, articles, tons of links, and so much more! Just use the dropdown menu above to find your way around...
---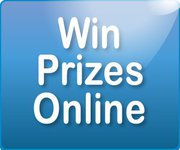 Sweepstakes
---