---
Rules for Entry
Updated 2/9/12
The winner is Mark Alderson! Thanks to all who entered!
********************************************
One lucky winner will win the prize pack. The winners will be drawn from all entries. Please read our privacy policy regarding your entry. This contest is for U.S. residents only. We will not ship your prize if you live somewhere else. Only one entry per person or your entry will not be valid!
Prize: An H2 branded Patagonia Jacket (Male or Female), umbrella, water
bottle and 1 GB Flash Drive as a prize pack giveaway ! (Click on photo to see larger one)
Contest ended January 28th.
To celebrate the launch of this show, H2 is running a daily contest on Facebook designed to challenge your knowledge of American history. Take the quiz to win more prizes like an iPad, Beats by Dre and more. America's Book of Secrets uncovers the controversial truths behind some of the most confidential secrets in American history. The new series takes a look at historical landmarks throughout the country and reveals mysteries through captivating footage and live interviews. Tune in to the premiere of America's Book of Secrets this Saturday,
January 21st at 10pm on H2!
Win Fun Online Prizes here!
Please make sure to check out the rest of our site; we have just about everything a TV fan could want, including pictures, transcripts, recaps, puzzles, fan fiction, forums, articles, tons of links, and so much more! Just use the dropdown menu above to find your way around...
---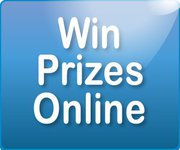 Sweepstakes
---