All About General Hospital!
NEWS AND INFORMATION! Scoops and Spoilers Below
Register now for the 7th Annual GH Fan Build Day on Saturday, April 22, from 9 a.m. - 3 p.m. in Los Angeles, CA. Work alongside Lisa LoCicero (Olivia), Dominic Zamprogna (Dante), Ryan Paevey (Nathan), Vinessa Antoine (Jordan), Finola Hughes (Anna), Michelle Stafford (Nina) and more.
Haley Pullos (Molly) fell and broke her right arm on March 23, 2017. She said, "I was walking down the street, tripped over my own feet and fell backwards. I reached my hand out to break my fall but instead I broke both the bones in my forearm. Yes, I really am that klutzy."
Daytime Emmy nominations were announced on Wednesday, March 22, 2017. Click here for the list of nominees.
General Hospital was the only show nominated for a Writers Guild Award in the Daytime Drama category for 2016 and took home the trophy on February 19, 2017. GH writers Shelly Altman, Anna Theresa Cascio, Andrea Archer Compton, Suzanne Flynn, Janet Iacobuzio, Elizabeth Korte, Daniel James O'Connor, Jean Passanante, Dave Rupel, Katherine Schock, Scott Sickles, Chris Van Etten, & Christopher Whitesell all shared in the WGA award.
Steve Burton (ex-Dylan, Y&R; ex-Jason, GH) launched a guide for losing weight and becoming fit at www.burtonnutrition.com. The online program offers tips, recipes and products to purchase to help achieve a healthier lifestyle. There's also a VIP Club to join that offers more benefits, such as weekly webinars with Burton and other fitness celebrities.
The pre-nom results were announced on January 25 with 10 in each category moving forward to Blue Ribbon voting for which actors can submit 20 minutes from up to 4 episodes. The final nominations will be announced on Wednesday, March 22. The Creative Arts Emmy Awards show will be on April 28 while the 44th Annual Daytime Emmy Awards to be held on Sunday, April 30, 2017 both at the Pasadena Civic Auditorium in Pasadena, California.
If you loved AMC and/or OLTL and would like to see them back, please show your support to ABC & Hulu. Right now, they are considering airing vintage episodes & incorporating some characters into GH. Click here to find out how you can help make that happen!
OLDER NEWS:
Barbara Tarbuck, who played Jax's mother, Lady Jane Jacks, on GH on and off beginning in 1996, passed away on December 27 at the age of 74.
Kimberly McCullough, who lost a baby girl in 2015, is expecting again! To read her blog, visit http://kimberlymccullough.com/.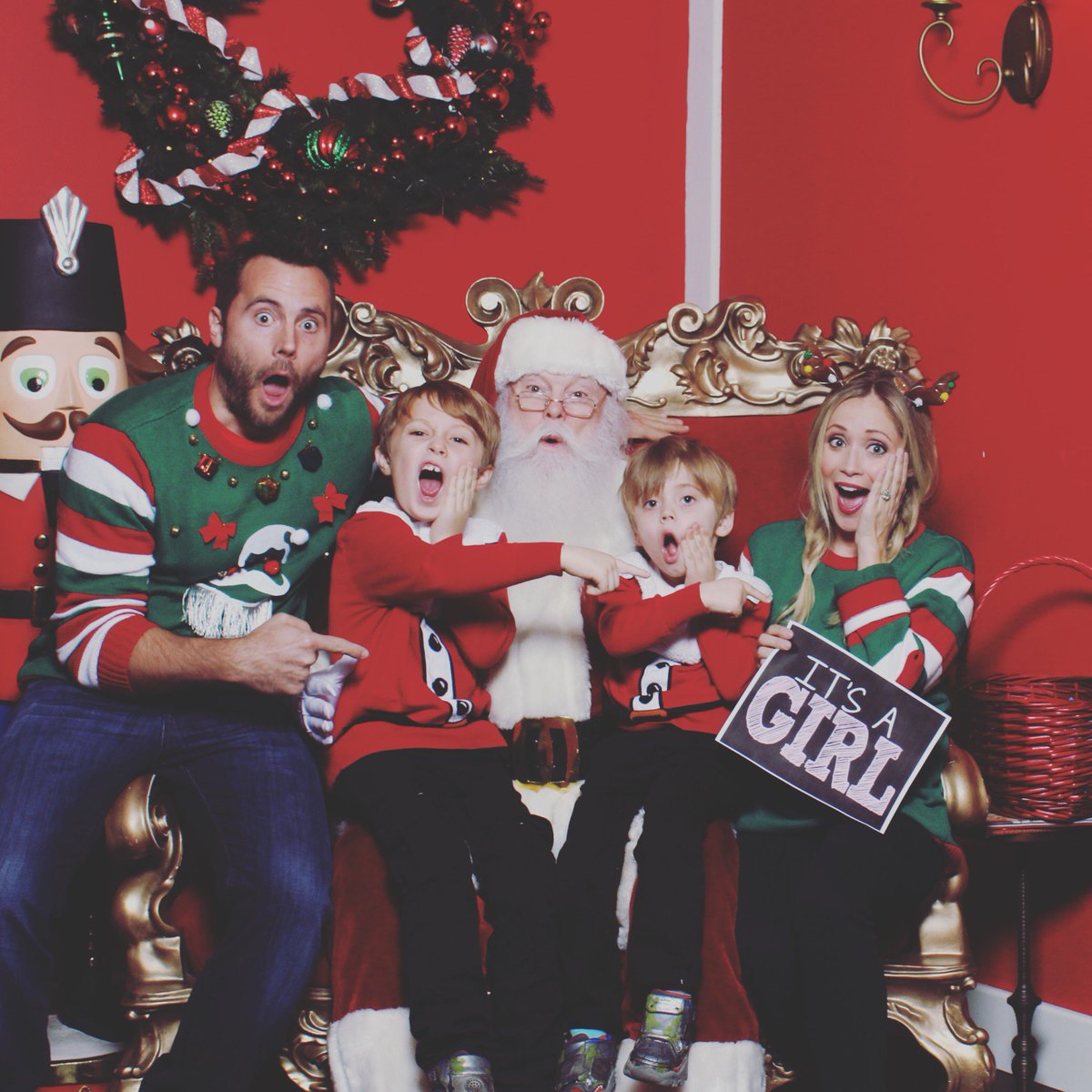 Emme Rylan (Lulu) and Don Money (on right) are expecting their third child together, a baby girl, in June to join sons, Jackson, 7, and Levi, 5.
Robb Derringer (Scooter Nelson, Days; ex-Kyle Sloane, GH) & DWTS judge Carrie Ann Inaba became engaged on Saturday, December 10, 2016, at the site of their first date, a secluded beach cove along the California coast. Read more here.
Steve Burton (Dylan, Y&R; ex-Jason, GH) & Derk Cheetwood (Max, GH) have launched a new business called HollywoodSchooled.com where people can sign up for audio coaching lessons, learn how to avoid common mistakes, and become working and thriving actors in Hollywood.
Joseph Peter Mascolo (Stefano DiMera, Days; ex-Massimo Marone, B&B; ex-Nicholas Van Buren, GH) died at 87 on December 8, 2016, in Lake Arrowhead, CA, after battling Alzheimer's disease for many years.
Set to the tune of "Mad Love" by JoJo, the sleek 30-second GH Winter Romance promo showcases Sonny & Carly (played by Maurice Benard & Laura Wright), as well as Elizabeth and Franco (Rebecca Herbst & Roger Howarth), with a forlorn Griffin (Matt Cohen) as odd man out. Also featured are Nelle/Michael (Chloe Lanier & Chad Duell), Jordan/Curtis/André (Vinessa Antoine, Donnell Turner, & Anthony Montgomery), Maxie/Nathan (Kirsten Storms & Ryan Paevey), and Kiki/Dillon (Hayley Erin & Robert Palmer Watkins).
Enjoy the new GH Merry Christmas Happy Holidays Cast Video!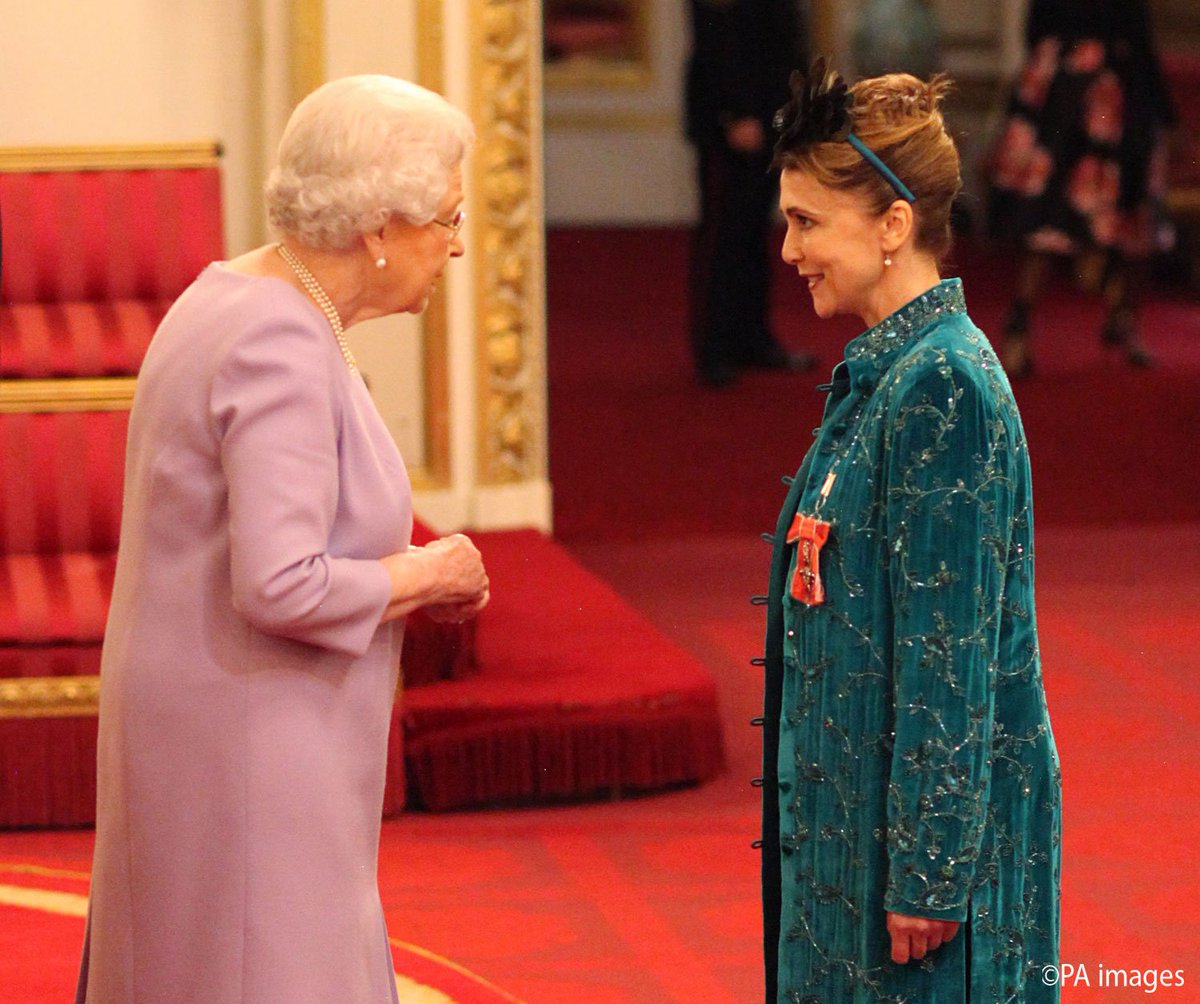 On October 25, 2016, Emma Samms (ex-Holly) was appointed MBE (Member of the Order of the British Empire) by Queen Elizabeth II at Buckingham Palace in London for her work with the Starlight Children's Foundation that she co-founded, bringing happiness to seriously ill children.
Brianna Brown (ex-Lisa) is engaged to Richie Keen. Their wedding is scheduled for Saturday, May 20, 2017, in Santa Ynez, CA.
Ricky Martin (ex-Miguel), 44, revealed on November 16, 2016, that he is engaged to Jwan Yosef, a 32-year-old Syrian conceptual artist. Ricky nervously proposed on his knees with engagement rings. He has 8-year-old twin sons Matteo and Valentino.
Writer Claire Labine died on November 10, 2016 at 82 years of age. She created Ryan's Hope as well as many beautiful stories for GH, OLTL, & GL.
On October 28, 2016, Sean Kanan (Deacon, B&B/Y&R; ex-AJ, GH) received the 400th star on the Palm Springs Walk of Fame located in front of the restaurant, Eigh4Nine, in Palm Springs, CA. He turned 50 on November 2.
Amber Tamblyn (ex-Emily), 33, and husband comedian David Cross, 52, are expecting a baby girl in spring 2017.
Drew Cheetwood (ex-Milo) and wife, Jenna, welcomed their second daughter on October 11. Joey joined big sister Grace who is 3-1/2. The beautiful little family now lives in Michigan.
Emily Wilson (ex-Ellie) married Adhir Kalyan on October 1, 2016, at the Colony 29 resort in Palm Springs, CA.
Natalia Livingston (ex-Emily, GH; ex-Taylor, Days) married Dr. Matt Aldag, a neuroscientist and science writer, on September 3, 2016, in Bedford, PA. See a pic of the happy couple here.
Check how well you know Ryan Paevey (Nathan). Take our new quiz!
Watch Full GH Episodes Online on ABC.com, GH-HD-Blogspot, Fulltvshows.org, Hulu.com, Daily Motion, & YouTube.
Emme Rylan (Lulu) had surgery on Thursday morning, August 25, 2016, after breaking her nose playing outside with her young sons, Jackson & Levi. The recovery time will not cause her to miss any days of work, though, due to already-scheduled dark weeks on the set of GH. She explained that her 4-year-old son ran and jumped on a cushion she was on just as she sat up and their two heads collided. Ouch!
Check out Nikky's beautiful pics and engrossing narrative of her visit with many GH stars during the Fan Club Weekend in July, 2016, in California!
Tony Dean Geary (ex-Luke) put his Hollywood Hills West house on sale in July 2016 for $999,999, furniture included, at 7010 Pacific View Drive, Los Angeles, CA 90068. Built in 1979, it's a rustic 3 bedroom, 2-1/2 bathroom house with2,414 sq ft, 2-car garage, & incredible views of downtown Los Angeles. Check it out here.
On July 6, Anthony Montgomery (André) shared that he is receiving sound and shock wave treatments on his left knee for a torn meniscus & ligament sprains incurred while earning a green belt in Hapkido on June 29.
Michelle Stafford (Nina, GH; ex-Phyllis, Y&R), hosts a podcast " Single Mom A Go-Go" on Monday, July 11 at 7 p.m. PT / 10 p.m. ET, featuring Lauralee Bell (Christine, Y&R).
Marisa Ramirez (ex-Gia Campbell, GH; ex-Carmen Mesta, Y&R), 38, who plays Maria Baez on the CBS hit "Blue Bloods" gave birth to her first child, a daughter named Violet Rae, on Sunday, May 29, 2016. It is rumored that her ex-husband, Nathan Lavezoli, always wanted children, and they're now back together.
Erin Chambers (ex-Melanie, Y&R; ex-Siobahn, GH) and her husband, Carson McKay, welcomed their first child, a son named Roan James, on June 2, 2016.
Haley Pullos (Molly) graduated from high school on Thursday, June 2, 2016. She turns 18 on July 10.
Ashley Jones (Parker, GH; Bridget, B&B) gave birth to a boy named Hayden Joel on Tuesday, May 24, 2016, with husband Joel Henricks.
Jason Thompson (Billy, Y&R; ex-Patrick, GH) and his wife Paloma Jonas welcomed their first child, son Earth Bowie, on May 25, 2016.
Jensen Buchanan (ex-Elise, Y&R; ex-Marley/Vicky, AW & ATWT; ex-Sarah, OLTL; ex-Melissa, GH & PC) was arrested for driving under the influence on the morning of May 18, 2016, when her black 2016 Mercedes drifted across a double yellow line and slammed into a 2014 Ford C-Max at 6:20 a.m. in Buellton, near Santa Barbara. While her injuries were considered minor, the other driver was treated for "major injuries" at Cottage Hospital.
See the 43rd Annual Daytime Emmy Awards Here! Click here for the list of nominees and winners.
Bryan Craig (Morgan) was in a serious car accident on May 4, 2016 when another driver T-boned his Corvette and forced it into a fire hydrant. Even though he wasn't wearing a seatbelt and no air bags deployed, Bryan is ok.
"General Hospital" won the Emmy for Outstanding Drama Series on May 1, 2016.
Risa Dorken (Nurse Amy) and Bo Clark will marry on June 24, 2017.
Bryan Craig (Morgan), Daytime Emmy winner for Younger Actor, and Kelly Thiebaud (ex-Britt) will tie the knot on March 18, 2017.
Laura Wright (Carly, GH) and husband, John, have decided to divorce after 20 years together and two children.
Finola Hughes (Anna, GH ex-Alex, AMC; ex-Helena, Sunset Beach) is directing the TV series "Cypress Bayou" -- a small Louisiana town of ancient beings, dark forces, voodoo and other magic -- starring Chase Coleman (ex-Garrett, OLTL). Watch the trailer!
Brandon Barash (ex-Johnny) and Kirsten Storms (Maxie), who married in June 2013, announced in April 2016 that they are divorcing. They have a daughter, Harper Rose, 2.
"Ladies of the Lake," the new digital series based on the novel by Days' Executive Producer Ken Corday, has announced its cast. Kyle Lowder (ex-Brady, Days; ex-Rick, B&B), Arianne Zucker (Nicole, Days), John-Paul Lavoisier (Philip, Days; ex-Rex, OLTL), Martha Madison (Belle, Days; ex-Elizabeth, GH; ex-Lola, Passions), Wally Kurth (Justin, Days; Ned, GH), Marie Wilson (Summer, Days; ex-Meg, ATWT; ex-Karen, PC & GH), Gordon Thomson (ex-Walter, Days; ex-Freeman, Passions; ex-AJ, Sunset Beach; ex-Adam, Dynasty), John Callahan (ex-Edmund, AMC; ex-Dr. Baker, Days; ex-Leo, GH), Patrika Darbo (ex-Nancy, Days), Lilly Melgar (ex-Lily, GH; ex-Claudia, B&B), Jessica Morris (ex-Jennifer, OLTL) & Jillian Clare (ex-Abby, Days) will appear in the new soap from Michael Caruso.
Jacob Young (Rick, B&B; ex-JR, AMC; ex-Lucky, GH) and wife Christen welcomed their third child, a girl named Grace Elizabeth, on March 20, 2016 who joined Luke Wayne, 7, and Molly, 2. They now live in a small town in northern Utah, from which Jake commutes to work in LA.
Teresa Castillo (Sabrina) and husband Shane Aaron had a baby boy named Sebastian James on January 25, 2016, who joins sister Victoria Milani, 2.
Siri Pinter is Mark Pinter's (ex-Agent Rayner) daughter by his first wife. She's married to NBC's Carson Daly and has a food blog at http://siriouslydelicious.blogspot.com.
George Gaynes, who originally played crime lord Frank Smith, passed away at 98 in North Bend, Washington, on February 15, 2016. Smith hired Luke to run the Campus Disco as a money-laundering operation. Luke was always under his thumb until he managed a way to break free.
General Hospital's writing team won The Writers Guild of America (WGA) award for 2015 in the daytime drama category. The award ceremony took place on Saturday, February 13, 2016, at the Hyatt Regency Century Plaza Hotel in Los Angeles and simultaneously in New York.
ABC's General Hospital, Writers: Ron Carlivati, Anna Theresa Cascio, Andrea Archer Compton, Suzanne Flynn, Kate Hall, Elizabeth Korte, Daniel James O'Connor, Elizabeth Page, Jean Passanante, Katherine Schock, Scott Sickles, Chris Van Etten.
Robert Palmer Watkins (Dillon), with a little help from his friends, released a cover of Justin Bieber's "Love Yourself" on January 22, 2016.
Watch an extended cut from ABC with never-before-seen footage of Robin and Patrick's wedding episode of January 7 with a special introduction by Finola Hughes (Anna).
Matthew Ashford (ex-Tom) and his girlfriend Lana Buss had a daughter, Willa, on November 30, 2015. Willa joins brother Henry and two half-sisters, Grace & Emma.
Steve Burton (Dylan, Y&R; ex-Jason, GH) & Jonathan Jackson (ex-Lucky) have teamed up to open a family-friendly restaurant called "Jack and Jameson's Smokehouse" with great barbecue and world-class music at 509 Hillsboro Road in Franklin, TN near Nashville.
Enjoy a little tune with Maurice Benard (Sonny) and his teen daughter, Cassidy, who's a bit embarrassed.
On January 3, Kimberly McCullough (Robin) posted her 2015 Year-End Wrap Up about her best & worst times in which she shares her successes, physical ailments, and sadly a tragic miscarriage of a baby girl at 22 weeks. Our hearts break with her.
General Hospital actors Robert Palmer Watkins (Dillon) and Brytni Sarpy (Valerie) team up with Chris O Music and Victor Olivas to bring a new twist to Selena Gomez's "Good For You."
Michelle Stafford (Nina, GH; ex-Phyllis, Y&R) announced the birth of her second child, son Jameson Jones Lee Stafford, on Saturday, October 24, 2015, with a sweet Instagram shot of the baby with his big sister, Natalia, 5.
John Stamos (ex-Blackie) entered rehab on June 24, 2015, due to a long-standing substance abuse problem, 12 days after he was arrested for DUI in Beverly Hills and taken to Cedars-Sinai Medical Center for treatment. UPDATE: On Friday, October 16, he will be arraigned and if convicted, faces up to six months in jail for the misdemeanor count of driving under the influence of drugs.
Chris Whitesell, who was "Days of Our Lives" co-head writer until August, will be joining the GH team as a breakdown writer, working with new head writers Jean Passanante & Shelly Altman. He was co-head writer at GH in 1997 for 7 months.
Jason Thompson wrote the song "Sailor Short on Wind" that he performed on Wednesday, September 23, as Patrick Drake on GH. Here are his lyrics.
Randolph Mantooth (ex-Alex, Loving/The City; ex-Hal, ATWT, ex-Kirk, OLTL; ex-Richard, GH) completed treatment for cancer in August, 2015.
The Numbers That Got Carlivati Fired As GH's Head Writer
Shelly Altman and Jean Passanante are GH's co-head writers starting August 10, 2015, replacing Ron Carlivati. Altman previously worked on One Life to Live, Another World, and Y&R, as well as GH. Passanante was head writer and co-head writer for several daytime dramas, including Y&R, AMC, and ATWT.
Watch Tony Geary on ABC's Nightline on 7/22/15!
Great interview with Tony Geary about leaving the show!
Michael Easton (Silas, GH; ex-McBain, OLTL; ex-Caleb, PC; ex-Tanner, Days) has written the graphic novel "Credence: Lose This Skin." Check out the trailer here!
ABC has a special video retrospective in Tony Geary's honor as Luke Spencer leaves GH on Monday, July 27. On Monday, July 13, ABC.com released moments from the last 28 years of his long journey.
Tony Geary (Luke) filmed a 25-minute whirlwind tour of Amsterdam (his adopted Dutch city). The DVD is up for sale for $20. Send a money order to Jim Warren, PO Box 3555, Hollywood, CA 90078.
---
By Mandy

SOD 3/27/17

Valentin Moves To Save His Marriage!

With Charlotte safely in his custody (at least for the next six months), Valentin turns his attention to shoring up his young marriage to Nina, which has hit a speed bump. To that end, he tells Ms. Devane that he is letting go of their past, and asks her to do the same. But Anna makes a request of Valentin in return; she wants him to fill in the gaps in her memory about what went down between them back in the day that had prompted her to place his name on a WSB kill list. Valentin leaves without complying, suggesting that Anna has blocked out their history because she's ashamed of it. But he omits this detail when he informs Nina that he's told Anna he's through with her. Valentin's actions have the desired effect on his wife. For the time being, Nina is confident that she and Valentin can move forward without Anna as an obstacle.

*Early Editions*

Lucy threatens to reveal Ava's secret.

A grieving Alexis struggles with the temptation to drink.

Franco and Liz clash with Jason over Jake's mysterious behavior.

Lulu and Laura see an opportunity with Nelle.

Carly and Sonny face a turning point in their marriage.

*Ratings for 2/20: 1.9

Ingo Rademacher will appear as Jasper "Jax" Jacks!

Kimberly McCullough has wrapped up her return as Robin Scorpio-Drake, who last appeared on 3/10.

Hillary B. Smith wraps up her appearance as Nora Buchanan this week.

*Hot Plots Preview - Liz Fears For Jake*

Elizabeth's concern about the years Jake spent with Helena on Cassadine Island deepens when Franco shows her the drawing that Jake did of his childhood. But as much as it terrifies Liz, she is determined to get answers. To that end, Liz tells Franco that it's time to loop in Jason - a conversation she's dreading.

*1st Look*

Jordan and Curtis indulge their sweet tooth.

Carly can't see past Sonny's betrayal on 3/20, while Valentin catches Lulu off-guard and Anna lays into Andre. Finn lashes out at Tracy on 3/21, while Nelle entertains a proposition and Hayden dodges Liz's questions. Laura's fixation puts a strain on her relationship on 3/22, while Liv taunts Griffin and Valentin ties up loose ends with Nora. Sonny faces Morgan's killer on 3/23, while Finn fights to keep his secret.

*What Will Happen*

Sam and Jason reconnect.

Sonny feels defeated.

Alexis struggles with her grief.

Risa Dorken (Amy) is featured in the Take Five interview this week!

SOD 3/20/17

Julian's Last Stand?

Julian has been preparing for the worst - death at the hands of Liv - for some time now, and this week, a dramatic confrontation with his fully unspooled sister leaves his fate very much in question. While the PCPD searches high and low for Liv, Ms. Jerome lets herself into half sis Ava's home, and the women's first meeting is far from pleasant. When Liv demands that Ava summon Julian to the penthouse, Ava calls him to report that their sis is there. When he gets to Ava's, Liv isn't there, but Ava is tied up to a chair. Julian's confusion is short-lived, because Liv soon contacts him to demand that he meet her on the bridge. Julian has no choice but to comply when Liv reveals that she has taken Alexis hostage. When he arrives at the bridge, Julian's hopes of playing hero seem dim. The dramatic situation between Liv, Alexis and Julian escalates quickly - and in the end, it certainly looks like it's curtains for Julian.

*Early Editions*

Sonny is unwilling to give up on his relationship with Carly.

Valentin offers Anna a truce.

Hayden and Tracy struggle to help Finn as he suffers from withdrawal.

Nelle pursues a new job opportunity.

Liv awaits her fate.

*Ratings for 2/13: 1.9

*Hot Plots Preview - Jake's Missing Years Probed*

After Jake quotes a line from Helena's creepy children's book, Liz is shaken. Franco suggests art therapy as a means of helping her son, but Liz is torn because of Jason's desire to keep Franco out of it. Franco has his first informal session with the boy. Some puzzle pieces will be formed by what Jake does and doesn't choose to draw.

*1st Look*

Scott needs some station identification.

Liz and Griffin get into hospital matters.

Ava adds fuel to Carly's fire on 3/13, while Dante helps defuse a bad situation and Finn can't escape the inevitable. Carly seeks revenge on 3/14, while Curtis questions Andre's motives and Lulu and Laura make a request of Kevin. Sonny knows what he must do on 3/15, while Kiki finds comfort in Dillon. Dante and Lulu get their hopes up on 3/16, while Laura has a warning for Valentin and Sam is touched by Liz's gift.

*What Will Happen*

Dante urges Sonny to change his ways.

Ava is besieged by guilt.

Alexis reflects on her feelings for Julian.

SOD 3/13/17

Liv's Master Plan Revealed!
Several more characters are placed in harm's way as Liv continues her path of destruction through Port Charles. Her chance run-in with Robin proves key to revealing her motives. Robin, of course, isn't feeling quite so lucky and the sense of danger is heightened because she is expecting! Liv ends up spilling the details of her master plan for the hospital to Robin. Another significant encounter occurs for Liv when she lays eyes on Griffin, the son she didn't know Duke had. Unlike Robin, though, Griffin doesn't know to beware of the blonde.

*Early Editions*
Andre's testimony helps bring about a shocking decision in Charlotte's custody case.
Lulu and Laura seek Kevin's help.
Liv forces Julian to make a dangerous choice to save someone he loves.
Carly faces off with Morgan's murderer.
Franco and Liz are concerned about Jake's disturbing memories.

*Ratings for 2/6: 2.0

David Lee appears this week as Rudge, Liv's trusty accomplice.

Hillary B. Smith debuts on 3/6 as Nora Buchanan!

*Hot Plots Preview - Heartache For The Corinthoses*
Carly and Michael are left reeling after hearing Sonny's recorded confession to sleeping with Nelle - and they are further discombobulated when Nelle spills her reasons for having targeted Carly in the first place. For Michael, the timing couldn't be worse, since he and Nelle were poised to move forward with their long-simmering attraction. While Sonny implores Carly to work things out with him, Michael gives Nelle the chance to defend herself.

*1st Look*
Anna draws her weapon.
Franco is on the job.

Franco makes a bizarre discovery on 3/6, while Charlotte's custody hearing looms and Griffin puts himself on the line. Laura strikes a deal with Nina on 3/7, while Andre helps Jordan with a case. Nina takes sides on 3/8, while Diane reassures Lulu and Dante and Jordan is in harm's way. Kiki forgives Ava on 3/9, while Sam and Jason receive bad news.

*What Will Happen*
Griffin makes a sacrifice.
Jason risks his life.
Liv uses Ava as bait.

Haley Pullos (Molly) is featured in the Take Five interview this week!
---
Don't forget to sign up for our weekly scoops newsletter for more scoops!!
Our other pages for news, scoops, and spoilers: AMC, ATWT, AW, B&B, Days, GH: Night Shift, GL, Loving/The City, OLTL, Passions, PC, Y&R, General Daytime, 24, Battlestar Galactica, Heroes, Jericho, Lost, Smallville, & Star Trek.
This page is dedicated to Hilary, our beloved late volunteer, who used to update the scoops pages.
Back to the Main General Hospital Page
Page updated 3/22/17
---