All About General Hospital!
NEWS AND INFORMATION! Scoops and Spoilers Below
Emme Rylan (Lulu) shared on Tuesday, August 23, 2016, that she is scheduled for surgery on Thursday morning after breaking her nose playing outside with her young sons, Jackson & Levi. The recovery time will not cause her to miss any days of work, though, due to already-scheduled dark weeks on the set of GH. She explained that her 4-year-old son ran and jumped on a cushion she was on just as she sat up and their two heads collided. Ouch!
Check out Nikky's beautiful pics and engrossing narrative of her visit with many GH stars during the Fan Club Weekend in July, 2016, in California!
Tony Dean Geary (ex-Luke) put his Hollywood Hills West house on sale in July 2016 for $999,999, furniture included, at 7010 Pacific View Drive, Los Angeles, CA 90068. Built in 1979, it's a rustic 3 bedroom, 2-1/2 bathroom house with2,414 sq ft, 2-car garage, & incredible views of downtown Los Angeles. Check it out here.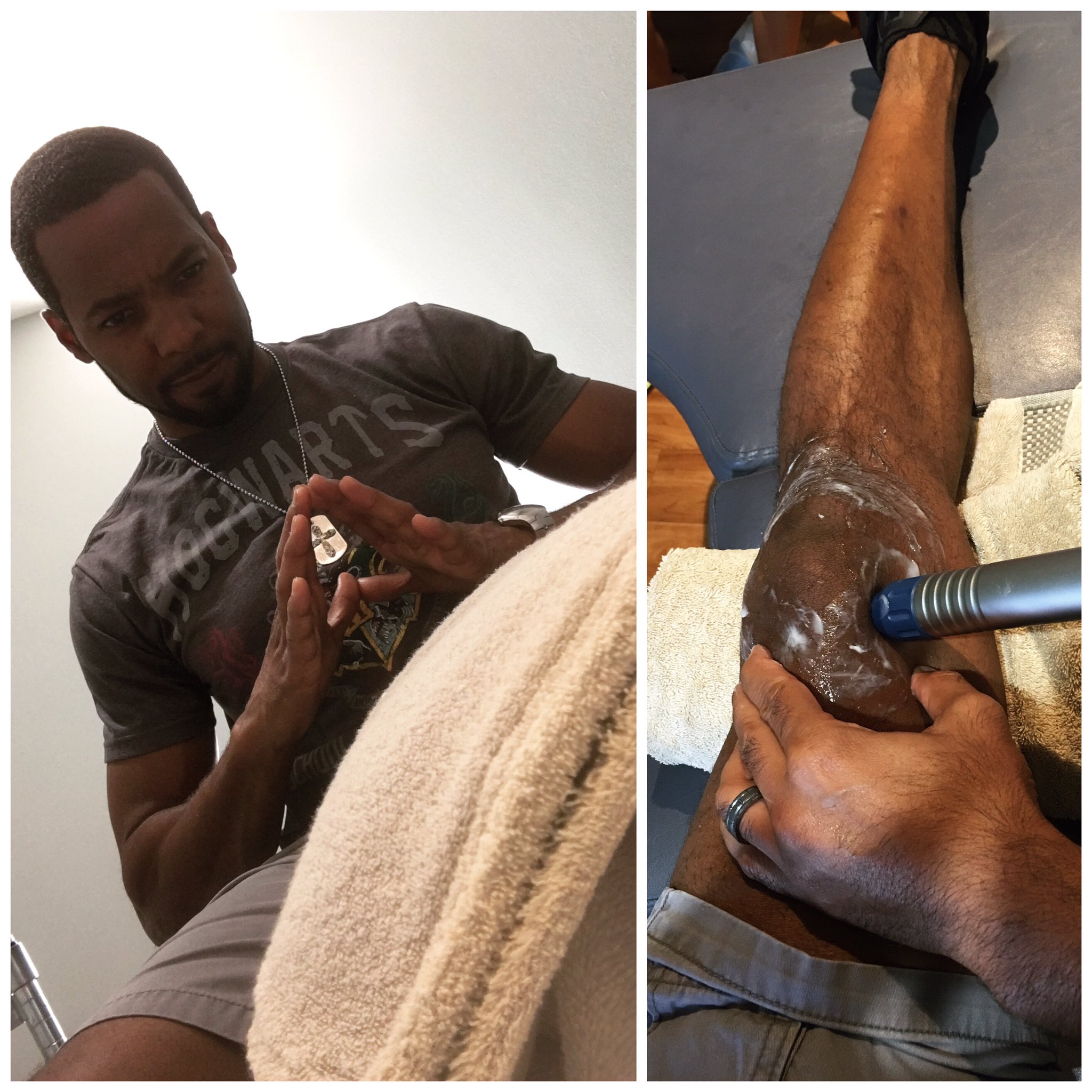 On July 6, Anthony Montgomery (Andrť) shared that he is receiving sound and shock wave treatments on his left knee for a torn meniscus & ligament sprains incurred while earning a green belt in Hapkido on June 29.
Michelle Stafford (Nina, GH; ex-Phyllis, Y&R), hosts a podcast "Single Mom A Go-Go" on Monday, July 11 at 7 p.m. PT / 10 p.m. ET, featuring Lauralee Bell (Christine, Y&R).
Watch Full GH Episodes Online on ABC.com, Fulltvshows.org, Hulu.com, Daily Motion, & YouTube.
Marisa Ramirez (ex-Gia Campbell, GH; ex-Carmen Mesta, Y&R), 38, who plays Maria Baez on the CBS hit "Blue Bloods" gave birth to her first child, a daughter named Violet Rae, on Sunday, May 29, 2016. It is rumored that her ex-husband, Nathan Lavezoli, always wanted children, and they're now back together.
Erin Chambers (ex-Melanie, Y&R; ex-Siobahn, GH) and her husband, Carson McKay, welcomed their first child, a son named Roan James, on June 2, 2016.
Haley Pullos (Molly) graduated from high school on Thursday, June 2, 2016. She turns 18 on July 10.
Ashley Jones (Parker, GH; Bridget, B&B) gave birth to a boy named Hayden Joel on Tuesday, May 24, 2016, with husband Joel Henricks.
Jason Thompson (Billy, Y&R; ex-Patrick, GH) and his wife Paloma Jonas welcomed their first child, son Earth Bowie, on May 25, 2016.
Jensen Buchanan (ex-Elise, Y&R; ex-Marley/Vicky, AW & ATWT; ex-Sarah, OLTL; ex-Melissa, GH & PC) was arrested for driving under the influence on the morning of May 18, 2016, when her black 2016 Mercedes drifted across a double yellow line and slammed into a 2014 Ford C-Max at 6:20 a.m. in Buellton, near Santa Barbara. While her injuries were considered minor, the other driver was treated for "major injuries" at Cottage Hospital.
See the 43rd Annual Daytime Emmy Awards Here! Click here for the list of nominees and winners.
Bryan Craig (Morgan) was in a serious car accident on May 4, 2016 when another driver T-boned his Corvette and forced it into a fire hydrant. Even though he wasn't wearing a seatbelt and no air bags deployed, Bryan is ok.
"General Hospital" won the Emmy for Outstanding Drama Series on May 1, 2016.
Risa Dorken (Nurse Amy) and Bo Clark will marry on June 24, 2017.
Bryan Craig (Morgan), Daytime Emmy winner for Younger Actor, and Kelly Thiebaud (ex-Britt) will tie the knot on March 18, 2017.
Laura Wright (Carly, GH) and husband, John, have decided to divorce after 20 years together and two children.
Finola Hughes (Anna, GH ex-Alex, AMC; ex-Helena, Sunset Beach) is directing the TV series "Cypress Bayou" -- a small Louisiana town of ancient beings, dark forces, voodoo and other magic -- starring Chase Coleman (ex-Garrett, OLTL). Watch the trailer!
Brandon Barash (ex-Johnny) and Kirsten Storms (Maxie), who married in June 2013, announced in April 2016 that they are divorcing. They have a daughter, Harper Rose, 2.
"Ladies of the Lake," the new digital series based on the novel by Days' Executive Producer Ken Corday, has announced its cast. Kyle Lowder (ex-Brady, Days; ex-Rick, B&B), Arianne Zucker (Nicole, Days), John-Paul Lavoisier (Philip, Days; ex-Rex, OLTL), Martha Madison (Belle, Days; ex-Elizabeth, GH; ex-Lola, Passions), Wally Kurth (Justin, Days; Ned, GH), Marie Wilson (Summer, Days; ex-Meg, ATWT; ex-Karen, PC & GH), Gordon Thomson (ex-Walter, Days; ex-Freeman, Passions; ex-AJ, Sunset Beach; ex-Adam, Dynasty), John Callahan (ex-Edmund, AMC; ex-Dr. Baker, Days; ex-Leo, GH), Patrika Darbo (ex-Nancy, Days), Lilly Melgar (ex-Lily, GH; ex-Claudia, B&B), Jessica Morris (ex-Jennifer, OLTL) & Jillian Clare (ex-Abby, Days) will appear in the new soap from Michael Caruso.
Natalia Livingston (ex-Emily, GH; ex-Taylor, Days) announced her engagement to Dr. Matt Aldag, a neuroscientist and science writer, on March 23, 2016.
Jacob Young (Rick, B&B; ex-JR, AMC; ex-Lucky, GH) and wife Christen welcomed their third child, a girl named Grace Elizabeth, on March 20, 2016 who joined Luke Wayne, 7, and Molly, 2. They now live in a small town in northern Utah, from which Jake commutes to work in LA.
Teresa Castillo (Sabrina) and husband Shane Aaron had a baby boy named Sebastian James on January 25, 2016, who joins sister Victoria Milani, 2.
Siri Pinter is Mark Pinter's (ex-Agent Rayner) daughter by his first wife. She's married to NBC's Carson Daly and has a food blog at http://siriouslydelicious.blogspot.com.
George Gaynes, who originally played crime lord Frank Smith, passed away at 98 in North Bend, Washington, on February 15, 2016. Smith hired Luke to run the Campus Disco as a money-laundering operation. Luke was always under his thumb until he managed a way to break free.
General Hospital's writing team won The Writers Guild of America (WGA) award for 2015 in the daytime drama category. The award ceremony took place on Saturday, February 13, 2016, at the Hyatt Regency Century Plaza Hotel in Los Angeles and simultaneously in New York.
ABC's General Hospital, Writers: Ron Carlivati, Anna Theresa Cascio, Andrea Archer Compton, Suzanne Flynn, Kate Hall, Elizabeth Korte, Daniel James OíConnor, Elizabeth Page, Jean Passanante, Katherine Schock, Scott Sickles, Chris Van Etten.
Robert Palmer Watkins (Dillon), with a little help from his friends, released a cover of Justin Bieberís ďLove Yourself" on January 22.
Watch an extended cut from ABC with never-before-seen footage of Robin and Patrick's wedding episode of January 7 with a special introduction by Finola Hughes (Anna).
Matthew Ashford (ex-Tom) and his girlfriend Lana Buss had a daughter, Willa, on November 30, 2015. Willa joins brother Henry and two half-sisters, Grace & Emma.
Steve Burton (Dylan, Y&R; ex-Jason, GH) & Jonathan Jackson (ex-Lucky) have teamed up to open a family-friendly restaurant called "Jack and Jamesonís Smokehouse" with great barbecue and world-class music at 509 Hillsboro Road in Franklin, TN near Nashville.
Enjoy a little tune with Maurice Benard (Sonny) and his teen daughter, Cassidy, who's a bit embarrassed.
On January 3, Kimberly McCullough (Robin) posted her 2015 Year-End Wrap Up about her best & worst times in which she shares her successes, physical ailments, and sadly a tragic miscarriage of a baby girl at 22 weeks. Our hearts break with her.
General Hospital actors Robert Palmer Watkins (Dillon) and Brytni Sarpy (Valerie) team up with Chris O Music and Victor Olivas to bring a new twist to Selena Gomez's "Good For You."
Michelle Stafford (Nina, GH; ex-Phyllis, Y&R) announced the birth of her second child, son Jameson Jones Lee Stafford, on Saturday, October 24, 2015, with a sweet Instagram shot of the baby with his big sister, Natalia, 5.
John Stamos (ex-Blackie) entered rehab on June 24, 2015, due to a long-standing substance abuse problem, 12 days after he was arrested for DUI in Beverly Hills and taken to Cedars-Sinai Medical Center for treatment. UPDATE: On Friday, October 16, he will be arraigned and if convicted, faces up to six months in jail for the misdemeanor count of driving under the influence of drugs.
Chris Whitesell, who was "Days of Our Lives" co-head writer until August, will be joining the GH team as a breakdown writer, working with new head writers Jean Passanante & Shelly Altman. He was co-head writer at GH in 1997 for 7 months.
Jason Thompson wrote the song "Sailor Short on Wind" that he performed on Wednesday, September 23, as Patrick Drake on GH. Here are his lyrics.
Randolph Mantooth (ex-Alex, Loving/The City; ex-Hal, ATWT, ex-Kirk, OLTL; ex-Richard, GH) completed treatment for cancer in August, 2015.
The Numbers That Got Carlivati Fired As GHís Head Writer
Shelly Altman and Jean Passanante are GH's co-head writers starting August 10, 2015, replacing Ron Carlivati. Altman previously worked on One Life to Live, Another World, and Y&R, as well as GH. Passanante was head writer and co-head writer for several daytime dramas, including Y&R, AMC, and ATWT.
OLDER NEWS:
Watch Tony Geary on ABC's Nightline on 7/22/15!
Great interview with Tony Geary about leaving the show!
Michael Easton (Silas, GH; ex-McBain, OLTL; ex-Caleb, PC; ex-Tanner, Days) has written the graphic novel "Credence: Lose This Skin." Check out the trailer here!
ABC has a special video retrospective in Tony Geary's honor as Luke Spencer leaves GH on Monday, July 27. On Monday, July 13, ABC.com released moments from the last 28 years of his long journey.
Tony Geary (Luke) filmed a 25-minute whirlwind tour of Amsterdam (his adopted Dutch city). The DVD is up for sale for $20. Send a money order to Jim Warren, PO Box 3555, Hollywood, CA 90078.
---
By Mandy
SOD 8/29/16
Laura And Kevin Go On Their First Date! With the Sturm and Drang of their Cassadine Island adventure behind them, Kevin and Laura make an official go of their romance and meet for their first date, dinner at the Metro Court. The dinner portion of the evening goes well enough that when Kevin invites Laura up to his room for a nightcap, she readily agrees. And so, they continue their night in a far more private setting.
Ratings for 7/25: 2.0
Ashley Jones appears on 8/25 as Parker Forsyth.
Tristan Rogers returns on 8/26 as Robert Scorpio!
Ingo Rademacher wrapped up his return as Jasper "Jax" Jacks on 7/28!
*Hot Plots Preview* Franco Reconnects With Nina! Franco has meaningful encounters with his former girlfriend, Nina, and his possible future one, Elizabeth. First up is Nina, who has come to get the rest of her belongings. After Nina leaves, Liz drops by with a conclusion about whether or not she can move forward with him.
Ava comes up with a sinister plan on 8/22, while Liz receives a mysterious package and Nelle steps in to help Carly. Morgan and Sonny have a heart-to-heart on 8/23. Molly attempts to broker peace between Alexis and Kristina on 8/24, while Naomi gets a troubling call and Obrecht and Finn have it out. Nelle and Carly grow closer on 8/25, while Andre gives Jordan advice.
What Will Happen: Liz grapples with a big decision. Hayden receives bad news. A mother and daughter begin to make amends.
SOD 8/22/16
Griffinís Secret Comes Out! Ever since Griffin realized that Nathan is the man who shot him after catching him in bed with Nathanís then-wife Claudette, heís been wrestling with his secret. This week, the countdown on that ticking time bomb finally runs out. Claudetteís presence in Port Charles has left Griffin extremely distraught. With Claudette in such close proximity, Griffin decides that itís time to come clean with both Maxie and Nathan, and he informs his ex-lover of his intentions. Griffin is ready for some serious fallout. Claudette, however, sees it differently, and asks Griffin not to stir up trouble by spilling the beans to Nathan. Ultimately, it becomes a moot point, because while Claudette and Griffin are hashing things out at the hospital, Maxie and Nathan round the corner.
Ratings for 7/18: 1.9
Stephen A. Smith returns on 8/18 as Brick, Sonnyís trusted associate.
Anthony Montgomery is sticking around as Andre Maddox. Montgomery assured fans on social media that his knee injury has nothing to do with the show and that his character isnít going anywhere.
*Hot Plots Preview* Sam To Jason: Iím Pregnant! Jasonís malaria and the possibility that Sam and her unborn baby may be likewise afflicted have held Sam back from telling Jason that he is going to be a father again. But she decides to spill the beans to the dad-to-be. Jason is elated. Sam also apprises Jason of her impending malaria test results.
Carly makes an introduction on 8/15, while Ava picks up on the tension between Kiki and Morgan and Michael learns some surprising information. Carly urges Nelle to remain in Port Charles on 8/16, while Dillon rebuffs Avaís manipulations and Ava eavesdrops on a private conversation. Alexis prepares for an important hearing on 8/17, while Kristina and Molly have it out and Laura and Tracy acknowledge a common bond. Lulu and Maxie discuss wedding plans on 8/18, while Alexis confesses to Sonny and Valerie makes an important discovery.
What Will Happen: Confrontations about and feelings are hurt. Paul takes Jordan to task. Elizabeth and Jake have a heart-to-heart.
SOD 8/15/16
Whatís Behind Samís Fainting Spells? After losing consciousness several times, Sam decides to seek treatment - and she is definitely in for a shock when she receives her diagnosis. Sam is hoping that thereís a simple explanation for her fainting spells. She goes to the hospital to find out for sure and is examined by Finn. While Sam is at the hospital, Jake is updating Jason on how much time Elizabeth has been spending with Franco. When Jason advises Elizabeth to rethink her affiliation with Franco, she makes it clear that his intervention is not appreciated. At the end of their run-in, Liz suggests to Jason that he focus on sam, cluing him in about her hospital visit.
Ratings for 7/11: 1.9
Chloe Lanier debuts on 8/8 as Nelle.
Jacklyn Zeman will appear this week, when Bobbieís birthday bash is hosted by daughter, Carly.
*Hot Plots Preview* Ava On The Warpath! Ava goes from fuming to scheming after learning of Kikiís reconciliation with Morgan. Kiki is angry with her mother for having spurred Morgan to dump her. Ava is further set off when she finds out about Kikiís sexually transmitted infection. And after going a few rounds with Morgan, Ava decides to take action to keep her ex-lover away from her firstborn.
Carly keeps the peace on 8/8, while Franco receives bad news. Bobbie celebrates her birthday on 8/9, while party guests react to big news and Lulu delivers staggering news to Hayden. Finn confides in Hayden on 8/10, while Carly and Jax have a difference of opinion and Michael makes a plea to a newcomer. Alexis asks for Julianís help on 8/11, while Laura overhears a conversation between Lucy and Kevin and Jordan makes Andre an offer.
What Will Happen: Lulu has unfinished business to discuss. Finn makes a serious accusation. Kristina is furious with Alexis. Liz corners Franco.
---
NOTE: We get the scoops from SOW and SOD, but sometimes real life interferes or our subscription is very late. If the scoops are not done by Monday, they are not put up. Thanks and check back next week!
Don't forget to sign up for our weekly scoops newsletter for more scoops!!
Our other pages for news, scoops, and spoilers: AMC, ATWT, AW, B&B, Days, GH: Night Shift, GL, Loving/The City, OLTL, Passions, PC, Y&R, General Daytime, 24, Battlestar Galactica, Heroes, Jericho, Lost, Smallville, & Star Trek.
This page is dedicated to Hilary, our beloved late volunteer, who used to update the scoops pages.
Back to the Main General Hospital Page
Page updated 8/24/16
---