All About General Hospital!
NEWS AND INFORMATION! Scoops and Spoilers Below
Congratulations to GH on 55 Years!!!
Nicolas Bechtel (Nikolas) is one of the stars of this show...
Disney Channelís Stuck in the Middle Stars achieve brand new science records

The cast and crew of GH celebrated a milestone yesterday, Feb. 23 - the 14,000th episode of General Hospital. Click on this photo to see the much larger one!
OLDER NEWS:
45th Annual Daytime Emmy Awards Drama Performer Pre-Nominations Announced!
Daytime soap schedule during the holidays... Monday, December 25: GH will be pre-empted by basketball.
Friday, December 29: GH will air a new episode.
Monday, January 1: GH will be pre-empted by sports.
On August 7, 2017, Chris Van Etten joined Shelly Altman as GH's co-head writers.
Sign this petion to keep Robert Palmer Watkins (Dillon) on the show! Also, make sure to email, call and write to GH to let them know that he should stay.
Emme Rylan (Lulu) and Don Money, her partner of 10 years, welcomed a baby girl named Dakota Rose on Monday, June 26, joining brothers Jackson, 7, and Levi, 5.
On Saturday, June 24, 2017, Risa Dorken (Amy) married Bo Clark in Saratoga Springs, NY.
Kimberly McCullough (Robin) gave birth to a baby boy named Otis on June 7, 2017. She, her partner, & dog Jack live in California's Ojai Valley.
Kodi Kitchen (ex-Maggie) and her husband, Hollywood producer Jon Berg, welcomed their first child on June 6, 2017, a baby girl named Lola Charlotte Berg.
Headwriter Jean Passanante is leaving GH at the end of July.
Kirsten Storms has been on a leave of absence since March due to severe depression but will return to GH soon as Maxie Jones.
Sign this petition to keepWilliam deVry (Julian) on the show! UPDATE: He's back! Yay!
From SOD: An inside source at GH confirms to Digest that Jennifer Bassey is heading to Port Charles. The actress is best known for her ALL MY CHILDREN work as sultry Marian Chandler, a role she played from 1983-85 and 1995-2003 and reprised in 2009 and 2011.
At the 44th Annual Daytime Emmy Awards show on Sunday, April 30, 2017, the following winners were announced:
Writing Team: Y&R
Directing Team & Drama Series: GH
Supporting Actress: Kate Mansi (Abigail, Days)
Supporting Actor: Steve Burton (Dylan, Y&R)
Younger Actress: Lexi Ainsworth (Kristina, GH)
Younger Actor: Bryan Craig (ex-Morgan, GH)
Lead Actress: Gina Tognoni (Phyllis, Y&R)
Lead Actor: Scott Clifton (Liam, B&B)
At the Creative Arts Emmy Awards show on Friday, April 28, at the Pasadena Civic Auditorium in Pasadena, California, the following winners were announced:
Casting Director: Marnie Saitta, Days of Our Lives
Art & Lighting Direction, Set Decoration, Editing: Y&R
Technical Team, Costume Design, & Makeup: B&B
Sound Mixing & Music Direction: Days of Our Lives
Original Song: Days' "When Time Was On Our Side"
Hairstyling: General Hospital
Stunt Coordinator: Terry James, Days
Digital Drama Series: The Bay the Series
Digital Drama Series Outstanding Actress: Mary Beth Evans (Sara Garrett, The Bay)
Outstanding Actor: Kristos Andros (Pete Garrett, The Bay)
Supporting or Guest Actress: Carolyn Hennesy (Karen Blackwell, The Bay)
Supporting or Guest Actor: Nicolas Coster (Mayor Jack Madison, The Bay)
The 44th Annual Daytime Emmy Awards show, hosted by Mario Lopez & Sheryl Underwood, was live-streamed at Facebook Live & Twitter-Periscope Producer at 8 p.m. ET / 5 p.m. PT on Sunday, April 30, 2017. Click here for the list of nominees.
Peter Hansen, who played Lee Baldwin from 1965 to 2004, died on April 9, 2017, at the age of 95.
Haley Pullos (Molly) fell and broke her left arm on March 23, 2017. She said, "I was walking down the street, tripped over my own feet and fell backwards. I reached my hand out to break my fall but instead I broke both the bones in my forearm. Yes, I really am that klutzy."
General Hospital was the only show nominated for a Writers Guild Award in the Daytime Drama category for 2016 and took home the trophy on February 19, 2017. GH writers Shelly Altman, Anna Theresa Cascio, Andrea Archer Compton, Suzanne Flynn, Janet Iacobuzio, Elizabeth Korte, Daniel James O'Connor, Jean Passanante, Dave Rupel, Katherine Schock, Scott Sickles, Chris Van Etten, & Christopher Whitesell all shared in the WGA award.
Steve Burton (ex-Dylan, Y&R; ex-Jason, GH) launched a guide for losing weight and becoming fit at www.burtonnutrition.com. The online program offers tips, recipes and products to purchase to help achieve a healthier lifestyle. There's also a VIP Club to join that offers more benefits, such as weekly webinars with Burton and other fitness celebrities.
If you loved AMC and/or OLTL and would like to see them back, please show your support to ABC & Hulu. Right now, they are considering airing vintage episodes & incorporating some characters into GH. Click here to find out how you can help make that happen!
Barbara Tarbuck, who played Jax's mother, Lady Jane Jacks, on GH on and off for 14 years beginning in 1996, passed away on December 27 at the age of 74 from Creutzfeldt-Jakob disease of the brain.
Robb Derringer (ex-Kyle) & DWTS judge Carrie Ann Inaba became engaged on Saturday, December 10, 2016, at the site of their first date, a secluded beach cove along the California coast. Read more here.
Steve Burton (Dylan, Y&R; ex-Jason, GH) & Derk Cheetwood (Max, GH) have launched a new business called HollywoodSchooled.com where people can sign up for audio coaching lessons, learn how to avoid common mistakes, and become working and thriving actors in Hollywood.
Joseph Peter Mascolo (Stefano DiMera, Days; ex-Massimo Marone, B&B; ex-Nicholas Van Buren, GH) died at 87 on December 8, 2016, in Lake Arrowhead, CA, after battling Alzheimer's disease for many years.
Set to the tune of "Mad Love" by JoJo, the sleek 30-second GH Winter Romance promo showcases Sonny & Carly (played by Maurice Benard & Laura Wright), as well as Elizabeth and Franco (Rebecca Herbst & Roger Howarth), with a forlorn Griffin (Matt Cohen) as odd man out. Also featured are Nelle/Michael (Chloe Lanier & Chad Duell), Jordan/Curtis/Andrť (Vinessa Antoine, Donnell Turner, & Anthony Montgomery), Maxie/Nathan (Kirsten Storms & Ryan Paevey), and Kiki/Dillon (Hayley Erin & Robert Palmer Watkins).
Enjoy the new GH Merry Christmas Happy Holidays Cast Video!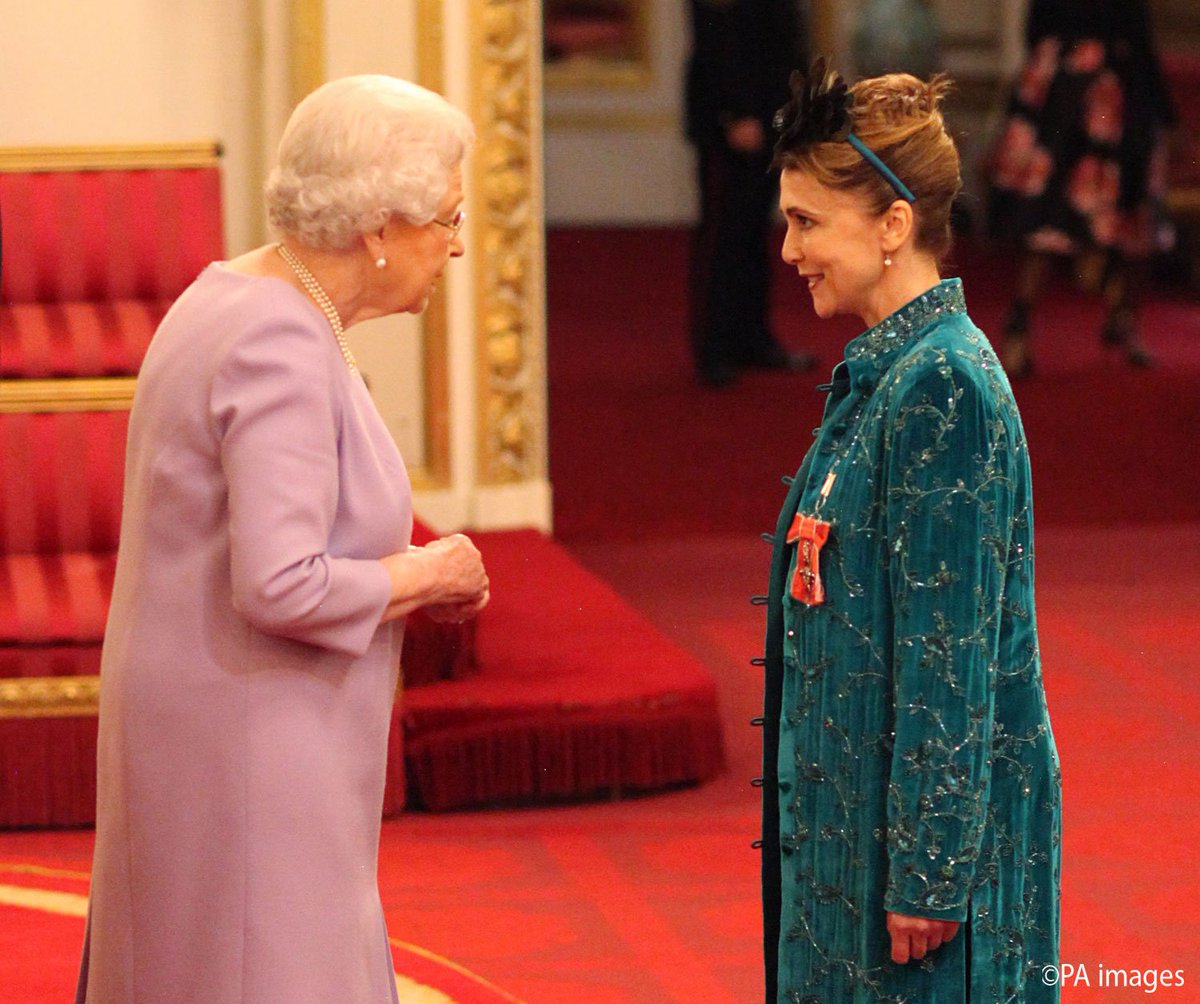 On October 25, 2016, Emma Samms (ex-Holly) was appointed MBE (Member of the Order of the British Empire) by Queen Elizabeth II at Buckingham Palace in London for her work with the Starlight Children's Foundation that she co-founded, bringing happiness to seriously ill children.
Brianna Brown (ex-Lisa) is engaged to Richie Keen. Their wedding is scheduled for Saturday, May 20, 2017, in Santa Ynez, CA.
Ricky Martin (ex-Miguel), 44, revealed on November 16, 2016, that he is engaged to Jwan Yosef, a 32-year-old Syrian conceptual artist. Ricky nervously proposed on his knees with engagement rings. He has 8-year-old twin sons Matteo and Valentino.
Writer Claire Labine died on November 10, 2016 at 82 years of age. She created Ryan's Hope as well as many beautiful stories for GH, OLTL, & GL.
On October 28, 2016, Sean Kanan (Deacon, B&B/Y&R; ex-AJ, GH) received the 400th star on the Palm Springs Walk of Fame located in front of the restaurant, Eigh4Nine, in Palm Springs, CA. He turned 50 on November 2.
Watch Full GH Episodes Online on ABC.com, GH-HD-Blogspot, Fulltvshows.org, Hulu.com, Daily Motion, & YouTube.
Michelle Stafford (Nina, GH; ex-Phyllis, Y&R), hosts a podcast " Single Mom A Go-Go" on Monday, July 11 at 7 p.m. PT / 10 p.m. ET, featuring Lauralee Bell (Christine, Y&R).
Marisa Ramirez (ex-Gia Campbell, GH; ex-Carmen Mesta, Y&R), 38, who plays Maria Baez on the CBS hit "Blue Bloods" gave birth to her first child, a daughter named Violet Rae, on Sunday, May 29, 2016. It is rumored that her ex-husband, Nathan Lavezoli, always wanted children, and they're now back together.
Finola Hughes (Anna) is directing the TV series "Cypress Bayou" -- a small Louisiana town of ancient beings, dark forces, voodoo and other magic -- starring Chase Coleman (ex-Garrett, OLTL). Watch the trailer!
Siri Pinter is Mark Pinter's (ex-Agent Rayner) daughter by his first wife. She's married to NBC's Carson Daly and has a food blog at http://siriouslydelicious.blogspot.com.
Robert Palmer Watkins (Dillon), with a little help from his friends, released a cover of Justin Bieber's "Love Yourself" on January 22, 2016.
Watch an extended cut from ABC with never-before-seen footage of Robin and Patrick's wedding episode of January 7 with a special introduction by Finola Hughes (Anna).
Steve Burton (Dylan, Y&R; ex-Jason, GH) & Jonathan Jackson (ex-Lucky) have teamed up to open a family-friendly restaurant called "Jack and Jameson's Smokehouse" with great barbecue and world-class music at 509 Hillsboro Road in Franklin, TN near Nashville.
Enjoy a little tune with Maurice Benard (Sonny) and his teen daughter, Cassidy, who's a bit embarrassed.
On January 3, Kimberly McCullough (Robin) posted her 2015 Year-End Wrap Up about her best & worst times in which she shares her successes, physical ailments, and sadly a tragic miscarriage of a baby girl at 22 weeks. Our hearts break with her.
Shelly Altman and Jean Passanante are GH's co-head writers starting August 10, 2015, replacing Ron Carlivati. Altman previously worked on One Life to Live, Another World, and Y&R, as well as GH. Passanante was head writer and co-head writer for several daytime dramas, including Y&R, AMC, and ATWT.
Watch Tony Geary on ABC's Nightline on 7/22/15!
Great interview with Tony Geary about leaving the show!
Michael Easton (Silas, GH; ex-McBain, OLTL; ex-Caleb, PC; ex-Tanner, Days) has written the graphic novel "Credence: Lose This Skin." Check out the trailer here!
---
By Mandy
SOD 4/23/18
Scorpio Returns - And Sam And Jason Reunite!
Jason and Anna get more than they bargained for when they and Emma arrive in Switzerland on the hunt for Henrik: She gets a surprise visit from Scorpio, while he has a chance encounter with Sam. When Scorpio expresses his intent to participate in her mission, she doesnít mind the help, but doesnít want any interference. Emma, meanwhile, is just happy for the chance to play superspy alongside her grandparents. When Jason excuses himself from Annaís presence to let the Scorpio clan catch up, he runs into Sam, who is in Switzerland to sort out her conflicted feelings for Drew and Jason. Soon, they get word that Spinelliís own efforts to track down Henrik have landed him in jail. Jason is quick to spring into action to try to help his pal, and at least at first, Sam is eager to join him. But Sam comes to question her instinct to rush to Spinelliís aid.

*Early Editions*
Sonny attempts to assert his rights.
Michael is relieved.
Samís plans are canceled.
Anna interrupts Finn and Alexis.
Finn gets the news heís been waiting for.

*Ratings for 3/19: 1.9

Tristan Rogers returned on 4/13 as Robert Scorpio!

Brooklyn Rae Silzer is back as Emma Scorpio-Drake, who is spending spring break with grandma, Anna.

Greg Evigan is out as Jim Harvey, who met his maker last week, courtesy of Drew.

*Hot Plots Preview Ė Mike And Avery Go Missing*
Mike wanders off with Avery, and their disappearance causes great angst for the extended Corinthos clan. Carly was supposed to meet her father-in-law and stepdaughter in the park, but didnít show up thanks to Nelleís trickery. When Ava discovers that Averyís whereabouts are unknown, she is terrified.

*1st Look*
Kiki pays Dr. Bensch a visit.
Finn and Chase share some brotherly love.

Nelle messes with Avaís head on 4/16, while Carly is confronted and Jason moves with caution.
Dante remains supportive on 4/17, while Lulu gets an idea for a story and Kim makes an offer.
Maxie ambushes Nina on 4/18, while Elizabeth offers words of encouragement and Molly and Kiki have an uncomfortable conversation.
Chase catches Sonny off-guard on 4/19, while Kim encourages Julian to support his family and Griffin is unsuccessful.

*What Will Happen:
Griffin comforts Ava.
Carly is at her witís end.
Sonny receives a welcome phone call.
SOD 4/16/18
Will Finn And Alexis Take A Chance On Love?
Alexis has second thoughts about leading Julian to believe that sheís in a relationship with Finn - but is in for a surprise when she discusses the matter with her pseudo beau. Alexis shares her desire to come clean with Finn, who questions why their involvement needs to be a pretend one. Startled but not altogether resistant, Alexis seeks out Anna for a frank conversation about Finn. Anna claims to Alexis that she wonít stand in their way, but her inward reaction is a bit more complex. Later, when Anna comes face to face with Finn, neither is willing to cop to their lingering feelings for one another.

*Early Editions*
Scott worries for Franco.
Jordan wants answers.
Sonny confides in Max.
Anna gets a surprise.
Valentin confronts Peter.

*Ratings for 3/5: ​1.9

*Hot Plots Preview - Sam To Drew: Iím Leaving*
Sam informs Drew of her decision to leave town in order to sort out her confused romantic feelings. When she encounters Drew at Aurora, itís a tense and bittersweet cross.

*1st Look*
Griffin tends to Ninaís injury.
Jason chats with Lulu.

Spinelli prepares to leave on 4/2, while Maxie feels smothered and Lulu gets the encouragement she needs.
Peter manipulates a situation to his advantage on 4/3, while Griffin is conflicted and Jason worries about Elizabeth.
Peter wants answers on 4/4, while Anna gets help and Michael works to preserve his familyís legacy.
Franco is terribly shaken on 4/5, while Jake and Elizabeth inadvertently put themselves in harmís way and Drew shows a softer side.

*What Will Happen*
Carly confronts Jason.
Kevin prefers to err on the side of caution.
Drew is shaken.
SOD 4/1/18
Drew Leaves Sam!
Drew is deeply stung when Sam confesses that she is in love with both him and Jason and walks out on his wife, seemingly for good. Sam feels relief in the wake of her confession. And even though Drew leaves her, she doesnít automatically go running into Jasonís arms. Meanwhile, Jason and an inebriated Drew come face to face. Jason lets it slip that he and Sam kissed on New Yearís Eve - and Drew loses it. Ultimately, the men get into fisticuffs. Later, Jason sees Sam for the first time since their intense earthquake encounter, but he doesnít intend to push her to come back to him.

*Early Editions*
Kevin hopes hypnotherapy will help.
Griffin is weighed down by a secret.
Anna confides in Andre.
Sonny is evasive.
Kim reminisces about the past.

*Ratings for 2/26: 1.8

Bradford Anderson returns as Damian Spinelli, who has an update for Jason.

Lynn Herring returns as Lucy Coe.

Deborah Strang returns as Betsy Frank, Francoís troubled mother.

*Hot Plots Preview - Julian And Kim Hit The Sheets*
Julian is crushed when Alexis leads him to believe that her relationship with Finn is a serious one and urges him to get over her. But he finds comfort in Kim - and the two wind up in bed. Kim and Julian agree that their sack session is no big deal.

Sonny seeks help from Andre on 3/26, while Alexis warns Sam and Jason supports Carly.
Curtis pays Sam a surprise visit on 3/27, while Dante and Jordan grow anxious and Maxie awaits a special guest.
Drew reaches out to Oscar on 3/28, while Franco wonders where he stands and Kim encourages Liz.
Jason and Ann are at odds on 3/29, while Ava counsels Griffin and Lulu worries about Maxie.

*What Will Happen*
Elizabeth and Jason put their differences aside.
Sonny does what he can for Mike.
Bobbie gives Maxie a pep talk.
SOD 3/19/18
Sam And Liz Search For Drew And Franco!
Elizabeth and Sam band together to try to find their MIA loves, Franco and Drew, respectively. Sam is convinced that Drewís absence is due to more than a need to clear his head. Though Franco and Liz are on the outs, she is deeply worried when Sam alerts her to the fact that both men seem to have vanished. Sam and Lizís first move is to seek information from Harvey. Meanwhile, Franco and Drew are desperately trying to escape from the construction site, which is about to be filled with cement, literally sealing their fate. As they search for an exit, Franco confesses to Drew that he does remember pushing him down the stairs when they were children in Harveyís presence.

*Early Editions*
Drew confides in Curtis.
Sam gets an unsettling phone call.
Jason apologizes.
Anna learns of Spinelliís plans.

*Ratings for 2/19: 1.9

Tristan Rogers will appear as Robert Scorpio!

*Hot Plots Preview - Bensch Crosses The Line*
Wary of Benschís increasing familiarity with her (like giving her a shoulder massage), Kiki is nervous when her mentor summons her to his office. Bensch reports that he has recommended Kiki for a prestigious internship, and Kiki is relieved because it seems to be on the up and up. Her relief is short-lived, because before she leaves his office, Bensch kisses her.

Jason meets with Anna on 3/19, while Maxie opens up and Olivia gets an inspiration.
Griffin offers his advice on 3/20, while Dante is torn and Curtis is caught off-guard.
Jordan makes a startling discovery on 3/21, while Ava wonders if Nelle is taking things too far and Michael treis to do damage control.
Franco is uncertain of his future on 3/22, while Nelle grows frustrated and Carly is pleasantly surprised.

*What Will Happen*
Sam wrestles with her feelings.
Nelle makes a bold move.
Jason meets with Spinelli.

Hayley Erin (Kiki) is featured in the Take Five interview this week!
SOD 3/19/18
Drew And Franco Team Up Against Harvey!
Harvey blabs to Drew that Franco pushed him down the stairs when they were kids, so Drew confronts Franco about the allegation. Neither man is particularly convinced that Harvey is a trustworthy narrator. Despite their long history of mistrust, the men decide to work together in an effort to extract a more complete picture of what happened in their childhood from Betsyís ex-beau. While Drew and Franco are coming up with a game plan, Sam warns Liz about the conversation Drew had with Harvey. Franco then comes face to face with Liz, who makes it clear that his stalling tactics will no longer fly with her - and he is finally prepared to come clean. After their conversation, Drew and Franco regroup to put their Harvey plan in motion.

*Early Editions*
Elizabeth is stunned.
Sam makes a discovery.
Sonny feels slighted.
Finn has positive news.
Andre wants whatís best for Anna.

*Ratings for 2/12: 1.8

Ryan Carnes appears as Lucas Jones!

Sigrid Owen has wrapped up her stint as Mireille, the daughter of the midwife who delivered Anna and Faisonís child.

*Hot Plots Preview - Finn And Julian Clash*
The tension between Julian and Finn boils over when Julian denies service lizard Roxy access to Charlieís Pub. Roxyís owner summons Alexis, who comes to his aid. Finn becomes so outraged by Julianís behavior that he decks him - and Julian calls the cops. When one arrives, expect a surprise!

*Hot Plots Preview - Nelle Plays Dirty*
When Carly learns that Nelle is living at the Quartermaine mansion as Monicaís guest, sheís not happy. After moving in, Nelle scores points with Olivia by helping out with Leo - but Carly counteracts her gains by filling Olivia in on Nelleís troubled history.

Carly encourages Sonny on 3/12, while Peter pays a visit to Griffin and Kiki gets a present.
Jordan and Curtis compare notes on 3/13, while Nelle shows her maternal side and Michael is propositioned.
Nina is put off by Peterís interest in Maxie on 3/14, while Spinelli gets a lead and Valentin issues a warning.
Kim and Liz bond on 3/15, while Alexis offers Sam her perspective and Lulu and Dante are grateful.

*What Will Happen*
Griffin questions Peter.
Anna vents to Andre.
Peter gets good news.
SOD 3/12/18
An Earthquake Rocks Port Charles!
When an earthquake hits Port Charles, lives will be changed forever. As soon as the tremors subside, Ned, the cityís new mayor, is spurred into action. While Olivia has understandable reservations about him leaving the relatively safe Quartermaine mansion, his family does understand. The Corinthos clan is spread across the city at the start of the crisis. Sonny returns home to find Michael there, but Michael is one of the early potential victims. Making matters worse, Sonny canít account for the whereabouts of his Alzheimerís-stricken father, Mike, or his wife, Carly. Carly is at Avaís gallery having it out with Nelle when the quake occurs. A number of characters are trapped at The Floating Rib, where the alternative dance Oscar and Josslyn planned is in full swing. The hosts, meanwhile, have taken a very inopportune time to sneak away for a moment. While ushering the other children to safety, Kim and Drew realize that Oscar and Josslyn are not among the kids, so Drew needs to call on a past he may not even recall to aid his son. Opposite this, the guests at Elizabeth and Francoís wedding are facing disaster-related hardship of their own. Elizabeth is upset that Franco hasnít shown up. Franco finds himself in a situation where his only hope for safety is at the hands of his greatest enemy, Jason Morgan - but will Jason help him? At least one wedding guest sustains a serious injury, which Griffin must tend to.

*Early Editions*
Franco comes clean.
Peter is unnerved.
Lulu is shaken.
Sam gets a bad feeling.
Drew confronts Harvey.

*Ratings for 2/5: 1.9

*Hot Plots Preview Ė Sam And Jason Team Up*
Jason and Sam are at the Quartermaine mansion when an earthquake hits. In the aftermath of the crisis, they find themselves at a crossroads in their relationship. At first, Sam is focused on finding Drew, who she left at The Floating Rib. The roads are unpassable, but Jason can get his motorcycle through where others cannot. They are waylaid by several surprise encounters, however. Their heroics ultimately land them in a life-or-death situation - and leads to a big ďJaSamĒ moment!

Nedís leadership is put to the test on 3/5, while Griffin offers reassurance and Kiki supports Kevin.
Griffin takes charge on 3/6, while Ava gets time with Avery and Carly has no time for Nelleís antics.
Molly has reason to be grateful on 3/7, while Alexis doesnít like what she sees and Ned takes himself very seriously.
Monica checks on Nelle on 3/8, while Carly thinks itís time for a heart to heart and Sonny makes a bold move.

*What Will Happen:
Sam is ready to take the next step.
Liz is grateful to Jason.
Carly and Sonny come to a decision that affects their family.
SOD 3/5/18
Franco And Lizís Wedding!
Liz and Franco arenít the most conventional of couples, but the live-in lovers stick with tradition by spending the night before their wedding in separate quarters. Liz makes an effort to get her intended to open up before Franco heads off to bunk with Scott for the night. Scott presents Franco with a card from his MIA mother, Betsy, containing a cryptic message. As she primps for her nuptials, Liz spends some quality time with Epiphany, Felix and Kiki. Franco, meanwhile, does don his tux, but heads to see Kevin rather than beeline for the church. The reassurance Kevin offers Franco is enough to quell his doubts about going through with the ceremony, and by the time Franco leaves the shrinkís office, they are both looking forward to the wedding.

*Early Editions*
Jasonís goodwill may cost him dearly.
Sam has a startling revelation.
Anna receives puzzling information.
Nina crosses with Peter.
Monicaís foundation is rocked.

*Ratings for 1/29: 2.0

Sonya Eddy appears as Epiphany Johnson.

Marc Anthony Samuel appears as Felix DuBois.

*Hot Plots Preview Ė Anna And Andre Team Up*
Anna, who is struggling with the secret sheís harboring about giving birth to Faisonís child, catches a break when trusted confidante Andre is released from Pentonville. Although Anna initially had no plans to try to track down the kid, she changes her mind after Kevin shares the results of his examination of Faisonís brain with her. She relays this to Andre. When Anna says sheís heading to Europe to look for the child, Andre insists on joining her.

*1st Look*
Curtis is a man at work.
Drew tells a toy story to Scout.

Ava gains confidence on 2/26, while Sonny feels helpless and tensions run high at the PCPD.
Dante worries about Peterís intentions on 2/27, while Felicia gets bad news and Scott is supportive.
Drew makes an offer to Oscar on 2/28, while Sonny pleads with Ava and Kiki learns that not everything is as it seems.
Griffin is happy for Ava on 3/1, while Kevin and Scott put aside their differences and Jordan makes an arrest.

*What Will Happen:
Franco confronts Harvey.
Drew and Sam play chaperone.
Jason runs into Sam.

Tamara Braun (Kim) is featured in the Take Five interview this week!
---
Don't forget to sign up for our weekly scoops newsletter for more scoops!!
Our other pages for news, scoops, and spoilers: AMC, ATWT, AW, B&B, Days, GH: Night Shift, GL, Loving/The City, OLTL, Passions, PC, Y&R, General Daytime, 24, Battlestar Galactica, Heroes, Jericho, Lost, Smallville, & Star Trek.
This page is dedicated to Hilary, our beloved late volunteer, who used to update the scoops pages.
Back to the Main General Hospital Page
Page updated 4/16/18
---