All About General Hospital!
NEWS AND INFORMATION! Scoops and Spoilers Below
From ABC: OCTOBER IS 'SPOOKTACULAR' ON ABC WITH all COMEDIES, 'THE CHEW,' 'GENERAL HOSPITAL' AND MORE CELEBRATING HALLOWEEN
Holiday Classic 'It's the Great Pumpkin, Charlie Brown' Turns 50
Halloween is 'spooktacular' as the entire roster of ABC comedies, as well as "The Chew," "General Hospital" and more, celebrate everyone's favorite scary holiday.
MONDAY, OCT. 31 "General Hospital" – On "General Hospital," residents of Port Charles celebrate Halloween at the Metro Court hotel. Franco and Jason clash, while Sonny has a big reaction to one of the Halloween revelers. (2:00-3:00 p.m.)
Drew Cheetwood (ex-Milo) and wife, Jenna, welcomed their second daughter on October 11. Joey joined big sister Grace who is 3-1/2. The beautiful little family now lives in Michigan.
Emily Wilson (ex-Ellie) married Adhir Kalyan on October 1, 2016, at the Colony 29 resort in Palm Springs, CA.
Natalia Livingston (ex-Emily, GH; ex-Taylor, Days) married Dr. Matt Aldag, a neuroscientist and science writer, on September 3, 2016, in Bedford, PA. See a pic of the happy couple here.
Check how well you know Ryan Paevey (Nathan). Take our new quiz!
Watch Full GH Episodes Online on ABC.com, GH-HD-Blogspot, Fulltvshows.org, Hulu.com, Daily Motion, & YouTube.
Emme Rylan (Lulu) had surgery on Thursday morning, August 25, 2016, after breaking her nose playing outside with her young sons, Jackson & Levi. The recovery time will not cause her to miss any days of work, though, due to already-scheduled dark weeks on the set of GH. She explained that her 4-year-old son ran and jumped on a cushion she was on just as she sat up and their two heads collided. Ouch!
Check out Nikky's beautiful pics and engrossing narrative of her visit with many GH stars during the Fan Club Weekend in July, 2016, in California!
Tony Dean Geary (ex-Luke) put his Hollywood Hills West house on sale in July 2016 for $999,999, furniture included, at 7010 Pacific View Drive, Los Angeles, CA 90068. Built in 1979, it's a rustic 3 bedroom, 2-1/2 bathroom house with2,414 sq ft, 2-car garage, & incredible views of downtown Los Angeles. Check it out here.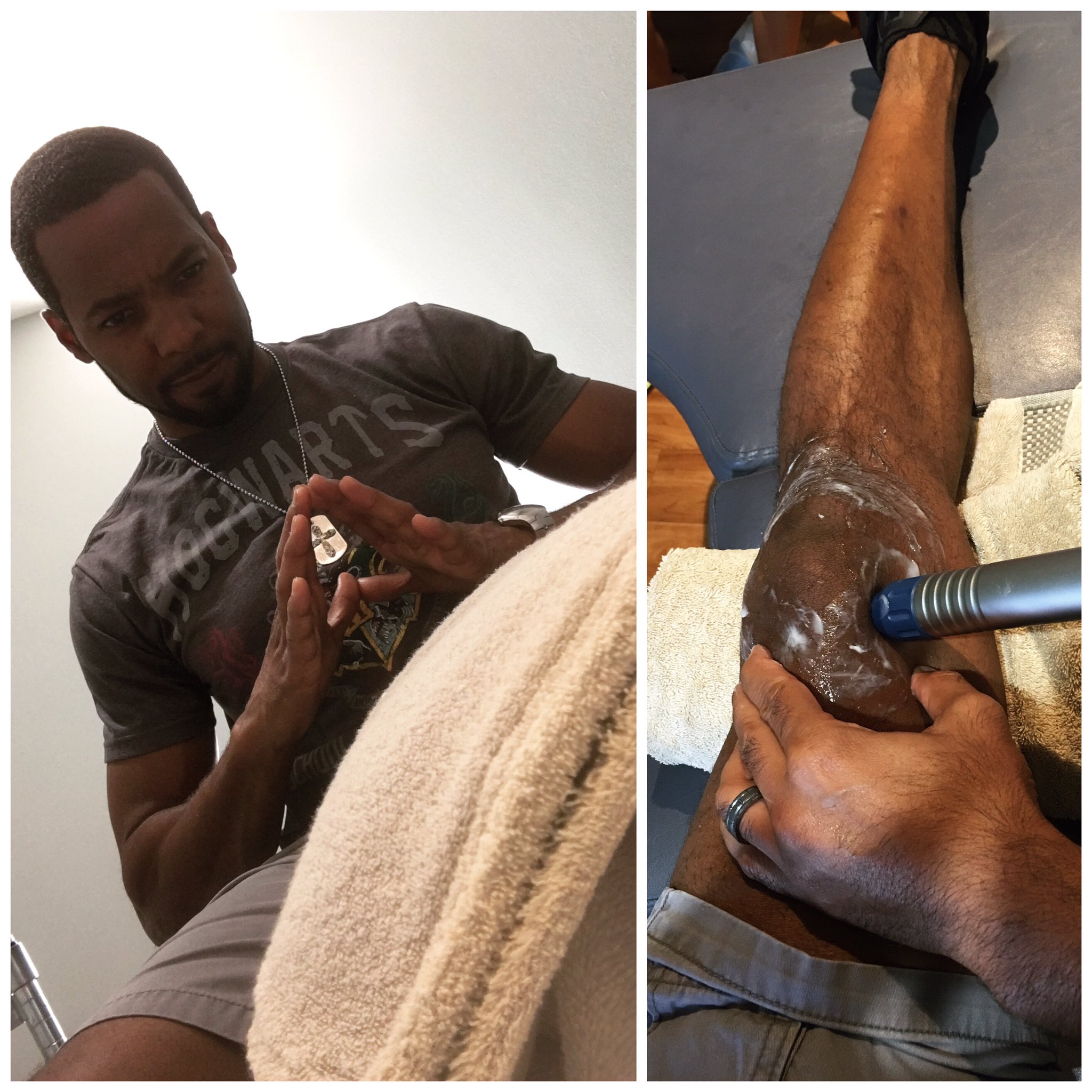 On July 6, Anthony Montgomery (André) shared that he is receiving sound and shock wave treatments on his left knee for a torn meniscus & ligament sprains incurred while earning a green belt in Hapkido on June 29.
Michelle Stafford (Nina, GH; ex-Phyllis, Y&R), hosts a podcast "Single Mom A Go-Go" on Monday, July 11 at 7 p.m. PT / 10 p.m. ET, featuring Lauralee Bell (Christine, Y&R).
Marisa Ramirez (ex-Gia Campbell, GH; ex-Carmen Mesta, Y&R), 38, who plays Maria Baez on the CBS hit "Blue Bloods" gave birth to her first child, a daughter named Violet Rae, on Sunday, May 29, 2016. It is rumored that her ex-husband, Nathan Lavezoli, always wanted children, and they're now back together.
Erin Chambers (ex-Melanie, Y&R; ex-Siobahn, GH) and her husband, Carson McKay, welcomed their first child, a son named Roan James, on June 2, 2016.
Haley Pullos (Molly) graduated from high school on Thursday, June 2, 2016. She turns 18 on July 10.
Ashley Jones (Parker, GH; Bridget, B&B) gave birth to a boy named Hayden Joel on Tuesday, May 24, 2016, with husband Joel Henricks.
Jason Thompson (Billy, Y&R; ex-Patrick, GH) and his wife Paloma Jonas welcomed their first child, son Earth Bowie, on May 25, 2016.
Jensen Buchanan (ex-Elise, Y&R; ex-Marley/Vicky, AW & ATWT; ex-Sarah, OLTL; ex-Melissa, GH & PC) was arrested for driving under the influence on the morning of May 18, 2016, when her black 2016 Mercedes drifted across a double yellow line and slammed into a 2014 Ford C-Max at 6:20 a.m. in Buellton, near Santa Barbara. While her injuries were considered minor, the other driver was treated for "major injuries" at Cottage Hospital.
See the 43rd Annual Daytime Emmy Awards Here! Click here for the list of nominees and winners.
Bryan Craig (Morgan) was in a serious car accident on May 4, 2016 when another driver T-boned his Corvette and forced it into a fire hydrant. Even though he wasn't wearing a seatbelt and no air bags deployed, Bryan is ok.
"General Hospital" won the Emmy for Outstanding Drama Series on May 1, 2016.
Risa Dorken (Nurse Amy) and Bo Clark will marry on June 24, 2017.
Bryan Craig (Morgan), Daytime Emmy winner for Younger Actor, and Kelly Thiebaud (ex-Britt) will tie the knot on March 18, 2017.
Laura Wright (Carly, GH) and husband, John, have decided to divorce after 20 years together and two children.
Finola Hughes (Anna, GH ex-Alex, AMC; ex-Helena, Sunset Beach) is directing the TV series "Cypress Bayou" -- a small Louisiana town of ancient beings, dark forces, voodoo and other magic -- starring Chase Coleman (ex-Garrett, OLTL). Watch the trailer!
Brandon Barash (ex-Johnny) and Kirsten Storms (Maxie), who married in June 2013, announced in April 2016 that they are divorcing. They have a daughter, Harper Rose, 2.
"Ladies of the Lake," the new digital series based on the novel by Days' Executive Producer Ken Corday, has announced its cast. Kyle Lowder (ex-Brady, Days; ex-Rick, B&B), Arianne Zucker (Nicole, Days), John-Paul Lavoisier (Philip, Days; ex-Rex, OLTL), Martha Madison (Belle, Days; ex-Elizabeth, GH; ex-Lola, Passions), Wally Kurth (Justin, Days; Ned, GH), Marie Wilson (Summer, Days; ex-Meg, ATWT; ex-Karen, PC & GH), Gordon Thomson (ex-Walter, Days; ex-Freeman, Passions; ex-AJ, Sunset Beach; ex-Adam, Dynasty), John Callahan (ex-Edmund, AMC; ex-Dr. Baker, Days; ex-Leo, GH), Patrika Darbo (ex-Nancy, Days), Lilly Melgar (ex-Lily, GH; ex-Claudia, B&B), Jessica Morris (ex-Jennifer, OLTL) & Jillian Clare (ex-Abby, Days) will appear in the new soap from Michael Caruso.
Jacob Young (Rick, B&B; ex-JR, AMC; ex-Lucky, GH) and wife Christen welcomed their third child, a girl named Grace Elizabeth, on March 20, 2016 who joined Luke Wayne, 7, and Molly, 2. They now live in a small town in northern Utah, from which Jake commutes to work in LA.
Teresa Castillo (Sabrina) and husband Shane Aaron had a baby boy named Sebastian James on January 25, 2016, who joins sister Victoria Milani, 2.
Siri Pinter is Mark Pinter's (ex-Agent Rayner) daughter by his first wife. She's married to NBC's Carson Daly and has a food blog at http://siriouslydelicious.blogspot.com.
George Gaynes, who originally played crime lord Frank Smith, passed away at 98 in North Bend, Washington, on February 15, 2016. Smith hired Luke to run the Campus Disco as a money-laundering operation. Luke was always under his thumb until he managed a way to break free.
General Hospital's writing team won The Writers Guild of America (WGA) award for 2015 in the daytime drama category. The award ceremony took place on Saturday, February 13, 2016, at the Hyatt Regency Century Plaza Hotel in Los Angeles and simultaneously in New York.
ABC's General Hospital, Writers: Ron Carlivati, Anna Theresa Cascio, Andrea Archer Compton, Suzanne Flynn, Kate Hall, Elizabeth Korte, Daniel James O'Connor, Elizabeth Page, Jean Passanante, Katherine Schock, Scott Sickles, Chris Van Etten.
Robert Palmer Watkins (Dillon), with a little help from his friends, released a cover of Justin Bieber's "Love Yourself" on January 22.
Watch an extended cut from ABC with never-before-seen footage of Robin and Patrick's wedding episode of January 7 with a special introduction by Finola Hughes (Anna).
Matthew Ashford (ex-Tom) and his girlfriend Lana Buss had a daughter, Willa, on November 30, 2015. Willa joins brother Henry and two half-sisters, Grace & Emma.
Steve Burton (Dylan, Y&R; ex-Jason, GH) & Jonathan Jackson (ex-Lucky) have teamed up to open a family-friendly restaurant called "Jack and Jameson's Smokehouse" with great barbecue and world-class music at 509 Hillsboro Road in Franklin, TN near Nashville.
Enjoy a little tune with Maurice Benard (Sonny) and his teen daughter, Cassidy, who's a bit embarrassed.
On January 3, Kimberly McCullough (Robin) posted her 2015 Year-End Wrap Up about her best & worst times in which she shares her successes, physical ailments, and sadly a tragic miscarriage of a baby girl at 22 weeks. Our hearts break with her.
General Hospital actors Robert Palmer Watkins (Dillon) and Brytni Sarpy (Valerie) team up with Chris O Music and Victor Olivas to bring a new twist to Selena Gomez's "Good For You."
Michelle Stafford (Nina, GH; ex-Phyllis, Y&R) announced the birth of her second child, son Jameson Jones Lee Stafford, on Saturday, October 24, 2015, with a sweet Instagram shot of the baby with his big sister, Natalia, 5.
John Stamos (ex-Blackie) entered rehab on June 24, 2015, due to a long-standing substance abuse problem, 12 days after he was arrested for DUI in Beverly Hills and taken to Cedars-Sinai Medical Center for treatment. UPDATE: On Friday, October 16, he will be arraigned and if convicted, faces up to six months in jail for the misdemeanor count of driving under the influence of drugs.
Chris Whitesell, who was "Days of Our Lives" co-head writer until August, will be joining the GH team as a breakdown writer, working with new head writers Jean Passanante & Shelly Altman. He was co-head writer at GH in 1997 for 7 months.
Jason Thompson wrote the song "Sailor Short on Wind" that he performed on Wednesday, September 23, as Patrick Drake on GH. Here are his lyrics.
Randolph Mantooth (ex-Alex, Loving/The City; ex-Hal, ATWT, ex-Kirk, OLTL; ex-Richard, GH) completed treatment for cancer in August, 2015.
The Numbers That Got Carlivati Fired As GH's Head Writer
Shelly Altman and Jean Passanante are GH's co-head writers starting August 10, 2015, replacing Ron Carlivati. Altman previously worked on One Life to Live, Another World, and Y&R, as well as GH. Passanante was head writer and co-head writer for several daytime dramas, including Y&R, AMC, and ATWT.
OLDER NEWS:
Watch Tony Geary on ABC's Nightline on 7/22/15!
Great interview with Tony Geary about leaving the show!
Michael Easton (Silas, GH; ex-McBain, OLTL; ex-Caleb, PC; ex-Tanner, Days) has written the graphic novel "Credence: Lose This Skin." Check out the trailer here!
ABC has a special video retrospective in Tony Geary's honor as Luke Spencer leaves GH on Monday, July 27. On Monday, July 13, ABC.com released moments from the last 28 years of his long journey.
Tony Geary (Luke) filmed a 25-minute whirlwind tour of Amsterdam (his adopted Dutch city). The DVD is up for sale for $20. Send a money order to Jim Warren, PO Box 3555, Hollywood, CA 90078.
---
By Mandy
SOD 10/24/16
Sonny And Carly Reel From Morgan's Death! Carly and Sonny's marriage begins to unravel as Morgan's parents reel from the loss of their son. Carly blames herself for Morgan's death because she was lying to herself about who Sonny is. Sonny, meanwhile, is trying to cope with both the loss of his son and the gigantic fracture in his marriage. For Sonny and Carly this may be the challenge of all challenges, but their deep, enduring love will not be forgotten or ignored.
*Early Editions*
Claudette has an unexpected visitor.
Alexis attempts to cover her tracks.
A case of mistaken identity has someone seeing red.
Bobbie is suspicious of Nelle.
Ratings for 9/19: 2.0
*Hot Plots Preview - Anna Gets A Job Offer*
After giving notice with the PCPD, Anna gets an intriguing offer from ex-husband Robert to rejoin the WSB.
Tracy takes Lucy to task on 10/17, while Nelle offers her support and wrong assumptions are made. Hayden receives an insulting proposal on 10/18, while Franco hatches a plan to reopen the hospital and Laura questions Liz about her feelings for Franco. Maxie delivers important news on 10/19, while Hayden calls Finn out on his feelings for her and Ava has a tense encounter with Sonny. Nelle confronts Ava on 10/20, while Claudette makes a frightening discovery and Sonny's dreams get the better of him.
*What Will Happen*
Desperate Claudette makes a plea.
Anna is struck by a familiar face.
Jason and Sam discuss their future.
SOD 10/17/16
Ned And Olivia: Back On! It's been a long wait, but Ned and Olivia are finally back together, having rekindled their love affair off-screen. And this week, they decide to go public. When it becomes clear to Ned and Olivia that someone caught them in the throes of clandestine passion at the Quartermaine boathouse, Liv panics, fearful that Julian, her baby daddy, might be onto them. When the duo heads to the Metro Court to have it out with Julian, they don't get the reaction they were expecting. Julian's decided disinterest prompts the couple to reevaluate the wisdom of their decision to see each other on the sly.
*Early Editions*
Franco procures a stunning confession.
Griffin struggles with his faith.
A beloved character goes missing.
Ava has a tense encounter.
Anna goes back to work.
Ratings for 9/12: 1.9
Scarlett Fernandez will debut on 10/13 as Charlotte Beaulieu, Claudette's daughter.
Richard Burgi is out as Paul Hornsby.
*Hot Plots Preview - Kiki Chooses Dillon*
Reconnecting with Dillon makes Kiki realize that it's time to extract herself from her dysfunctional relationship with Morgan. Dillon and Kiki share a kiss, sealing her determination to break up with Morgan. But when tragedy strikes the Corinthos family, it also complicates the "Killon" reunion.
*1st Look*
Sonny makes his point to Jason and Dante.
Dante seeks answers during a crisis on 10/10, while Nelle partially fills Kiki in on her conversation with Morgan and Dillon and Tracy share an emotional moment. Ava is hit hard on 10/11, while Franco makes it clear to Sam that he isn't going anywhere and Nelle and Carly get to know each other. Jason makes a promise to Michael on 10/12, while Monica and Tracy unite to support the hospital amidst tough times and Laura gives Kevin another chance. Lulu receives stunning news on 10/13, while Nina and Franco reflect on what it means to be a parent.
*What Will Happen*
Nina gets heartbreaking news.
Curtis receives an offer he cannot refuse.
Carly puts her foot down.
Matt Cohen (Griffin) is featured in the Take Five interview this week.
SOD 10/10/16
Will Kiki Dump Morgan? Unaware that Morgan's erratic behavior is thanks, in part, to the machinations of her pill-swapping mother, Ava, Kiki inches closer to ending her increasingly dysfunctional relationship with him. It's a lot harder to stand by him than she had anticipated. Not that Kiki owns up to this when Ava needles her about Morgan's untenable mental state. Once Ava goes, however, Kiki does confide in Franco about her mixed Morgan emotions. The thought of ending things is starting to percolate in Kiki's mind.
*Early Editions*
Port Charles reels in the wake of a tragic event.
Olivia and Ned rekindle their romance.
Lulu receives stunning news.
Two rivals come face to face.
Maxie hatches a plan to handle Claudette.
Ratings for 9/5: 2.0
Wally Kurth returns on 10/5 as Ned Ashton!
Tequan Richmond returns this week as TJ Ashford!
Bryan Craig is out as Morgan Corinthos.
Jeffrey Vincent Parise is out as Joe Rivera.
*Hot Plots Preview - The Walls Close In On Paul*
Paul's chances of getting away with the murders are dimming now that Anna and Tracy have separately caught on to his dastardly Derisifol deeds. To safeguard his secret, Paul feels that he has no choice but to do away with Tracy. Tracy's only hope of survival may be Anna, who is reeling from the realization that Paul is the hospital killer.
Morgan makes a confession to Andre on 10/3, while Finn and Hayden overhear disturbing news about the hospital. Curtis gives Nina a harsh reality check on 10/4, while Claudette fills Griffin in on her past and Nelle and Kiki compare notes about working with Carly. Dante tries to be the voice of reason on 10/5, while Ava dodges a bullet and Morgan makes a wrong assumption about something he sees. Griffin questions Sonny's faith on 10/6, while Nelle offers her support, Griffin confides in Anna and tipsy Alexis has an unexpected visitor.
*Final Countdown - An Act Of Violence Forever Changes The Corinthos Clan*
There's been a slight chill in the loving marriage of Carly and Sonny in the wake of Julian's acquittal over Carly's fear that Sonny will incite a new wave of Port Charles violence by going after Julian. She has implored her hubby to let the matter lie, but she's unconvinced - and with good reason - that her words will have the effect she desires. Sonny calls Carly out on the emotional distance between them. Sonny wants to make Carly happy, but this is his business. As a result of the potential conflict this would inject into his marriage, Sonny is struggling with whether or not to indulge his impulse to target Julian. Sonny does get where Carly is coming from - and expects his wife to return the favor. As Sonny is weighing his options, other people in his life - cop son Dante and trusted confidante Jason - chime in with their opinion, and neither is supportive of Sonny's thirst for vengeance. While they are on opposite sides of the Julian issue, Carly and Sonny present a unified front when it comes to their troubled son, Morgan, whose impulsive decision to enroll at PCU ends in disaster. Morgan doesn't take too kindly to their show of concern. Morgan isn't the only offspring whose emotional well-being gives Sonny and Carly reason to fret: Michael, who is understandably despondent over the recent murder of would-be fiancée Sabrina, has vowed to make her killer pay - and the police are closing in on said killer, Paul. At week's end, Sonny's decision about ending Julian's life and the reckless actions of one of the sons he shares with Carly result in an event with catastrophic repercussions for the entire Corinthos clan. There will be very serious consequences. Ones that Carly's sixth sense tells her is coming. Dante pleads with Carly to do something to stop Sonny from going after Julian, but she tells him that she has done everything she can. Carly tells Dante that she hopes he can succeed. The fallout will majorly challenge the Corinthos's union.
*What Will Happen*
Sonny has a crisis of conscience.
Kiki reveals her true feelings.
Alexis takes a turn for the worse.
---
NOTE: We get the scoops from SOW and SOD, but sometimes real life interferes or our subscription is very late. If the scoops are not done by Monday, they are not put up. Thanks and check back next week!
Don't forget to sign up for our weekly scoops newsletter for more scoops!!
Our other pages for news, scoops, and spoilers: AMC, ATWT, AW, B&B, Days, GH: Night Shift, GL, Loving/The City, OLTL, Passions, PC, Y&R, General Daytime, 24, Battlestar Galactica, Heroes, Jericho, Lost, Smallville, & Star Trek.
This page is dedicated to Hilary, our beloved late volunteer, who used to update the scoops pages.
Back to the Main General Hospital Page
Page updated 10/17/16
---