All About General Hospital!
NEWS AND INFORMATION! Scoops and Spoilers Below
Labor Day schedule for Monday, September 4: GH will re-air its July 17, 2017 episode where Spencer told Charlotte that Valentin killed his father, Jason learned that Sam had scheduled some follow-up tests, Jordan gave Anna the go-ahead to date Andre, Curtis learned about Aunt Stella's past engagement, and Ava refused to be released from the hospital.
Sign this petion to keep Robert Palmer Watkins (Dillon) on the show! Also, make sure to email, call and write to GH to let them know that he should stay.
OLDER NEWS:
Due to the solar eclipse, Monday's 8/21 GH will be a re-run.
Emme Rylan (Lulu) and Don Money, her partner of 10 years, welcomed a baby girl named Dakota Rose on Monday, June 26, joining brothers Jackson, 7, and Levi, 5.
On Saturday, June 24, 2017, Risa Dorken (Amy) married Bo Clark in Saratoga Springs, NY.
Kimberly McCullough (Robin) gave birth to a baby boy named Otis on June 7, 2017. She, her partner, & dog Jack live in California's Ojai Valley.
Kodi Kitchen (ex-Maggie) and her husband, Hollywood producer Jon Berg, welcomed their first child on June 6, 2017, a baby girl named Lola Charlotte Berg.
Headwriter Jean Passanante is leaving GH at the end of July.
Kirsten Storms has been on a leave of absence since March due to severe depression but will return to GH soon as Maxie Jones.
Sign this petition to keepWilliam deVry (Julian) on the show! UPDATE: He's back! Yay!
From SOD: An inside source at GH confirms to Digest that Jennifer Bassey is heading to Port Charles. The actress is best known for her ALL MY CHILDREN work as sultry Marian Chandler, a role she played from 1983-85 and 1995-2003 and reprised in 2009 and 2011.
At the 44th Annual Daytime Emmy Awards show on Sunday, April 30, 2017, the following winners were announced:
Writing Team: Y&R
Directing Team & Drama Series: GH
Supporting Actress: Kate Mansi (Abigail, Days)
Supporting Actor: Steve Burton (Dylan, Y&R)
Younger Actress: Lexi Ainsworth (Kristina, GH)
Younger Actor: Bryan Craig (ex-Morgan, GH)
Lead Actress: Gina Tognoni (Phyllis, Y&R)
Lead Actor: Scott Clifton (Liam, B&B)
At the Creative Arts Emmy Awards show on Friday, April 28, at the Pasadena Civic Auditorium in Pasadena, California, the following winners were announced:
Casting Director: Marnie Saitta, Days of Our Lives
Art & Lighting Direction, Set Decoration, Editing: Y&R
Technical Team, Costume Design, & Makeup: B&B
Sound Mixing & Music Direction: Days of Our Lives
Original Song: Days' "When Time Was On Our Side"
Hairstyling: General Hospital
Stunt Coordinator: Terry James, Days
Digital Drama Series: The Bay the Series
Digital Drama Series Outstanding Actress: Mary Beth Evans (Sara Garrett, The Bay)
Outstanding Actor: Kristos Andros (Pete Garrett, The Bay)
Supporting or Guest Actress: Carolyn Hennesy (Karen Blackwell, The Bay)
Supporting or Guest Actor: Nicolas Coster (Mayor Jack Madison, The Bay)
The 44th Annual Daytime Emmy Awards show, hosted by Mario Lopez & Sheryl Underwood, was live-streamed at Facebook Live & Twitter-Periscope Producer at 8 p.m. ET / 5 p.m. PT on Sunday, April 30, 2017. Click here for the list of nominees.
Peter Hansen, who played Lee Baldwin from 1965 to 2004, died on April 9, 2017, at the age of 95.
Haley Pullos (Molly) fell and broke her left arm on March 23, 2017. She said, "I was walking down the street, tripped over my own feet and fell backwards. I reached my hand out to break my fall but instead I broke both the bones in my forearm. Yes, I really am that klutzy."
General Hospital was the only show nominated for a Writers Guild Award in the Daytime Drama category for 2016 and took home the trophy on February 19, 2017. GH writers Shelly Altman, Anna Theresa Cascio, Andrea Archer Compton, Suzanne Flynn, Janet Iacobuzio, Elizabeth Korte, Daniel James O'Connor, Jean Passanante, Dave Rupel, Katherine Schock, Scott Sickles, Chris Van Etten, & Christopher Whitesell all shared in the WGA award.
Steve Burton (ex-Dylan, Y&R; ex-Jason, GH) launched a guide for losing weight and becoming fit at www.burtonnutrition.com. The online program offers tips, recipes and products to purchase to help achieve a healthier lifestyle. There's also a VIP Club to join that offers more benefits, such as weekly webinars with Burton and other fitness celebrities.
If you loved AMC and/or OLTL and would like to see them back, please show your support to ABC & Hulu. Right now, they are considering airing vintage episodes & incorporating some characters into GH. Click here to find out how you can help make that happen!
Barbara Tarbuck, who played Jax's mother, Lady Jane Jacks, on GH on and off for 14 years beginning in 1996, passed away on December 27 at the age of 74 from Creutzfeldt-Jakob disease of the brain.
Robb Derringer (ex-Kyle) & DWTS judge Carrie Ann Inaba became engaged on Saturday, December 10, 2016, at the site of their first date, a secluded beach cove along the California coast. Read more here.
Steve Burton (Dylan, Y&R; ex-Jason, GH) & Derk Cheetwood (Max, GH) have launched a new business called HollywoodSchooled.com where people can sign up for audio coaching lessons, learn how to avoid common mistakes, and become working and thriving actors in Hollywood.
Joseph Peter Mascolo (Stefano DiMera, Days; ex-Massimo Marone, B&B; ex-Nicholas Van Buren, GH) died at 87 on December 8, 2016, in Lake Arrowhead, CA, after battling Alzheimer's disease for many years.
Set to the tune of "Mad Love" by JoJo, the sleek 30-second GH Winter Romance promo showcases Sonny & Carly (played by Maurice Benard & Laura Wright), as well as Elizabeth and Franco (Rebecca Herbst & Roger Howarth), with a forlorn Griffin (Matt Cohen) as odd man out. Also featured are Nelle/Michael (Chloe Lanier & Chad Duell), Jordan/Curtis/André (Vinessa Antoine, Donnell Turner, & Anthony Montgomery), Maxie/Nathan (Kirsten Storms & Ryan Paevey), and Kiki/Dillon (Hayley Erin & Robert Palmer Watkins).
Enjoy the new GH Merry Christmas Happy Holidays Cast Video!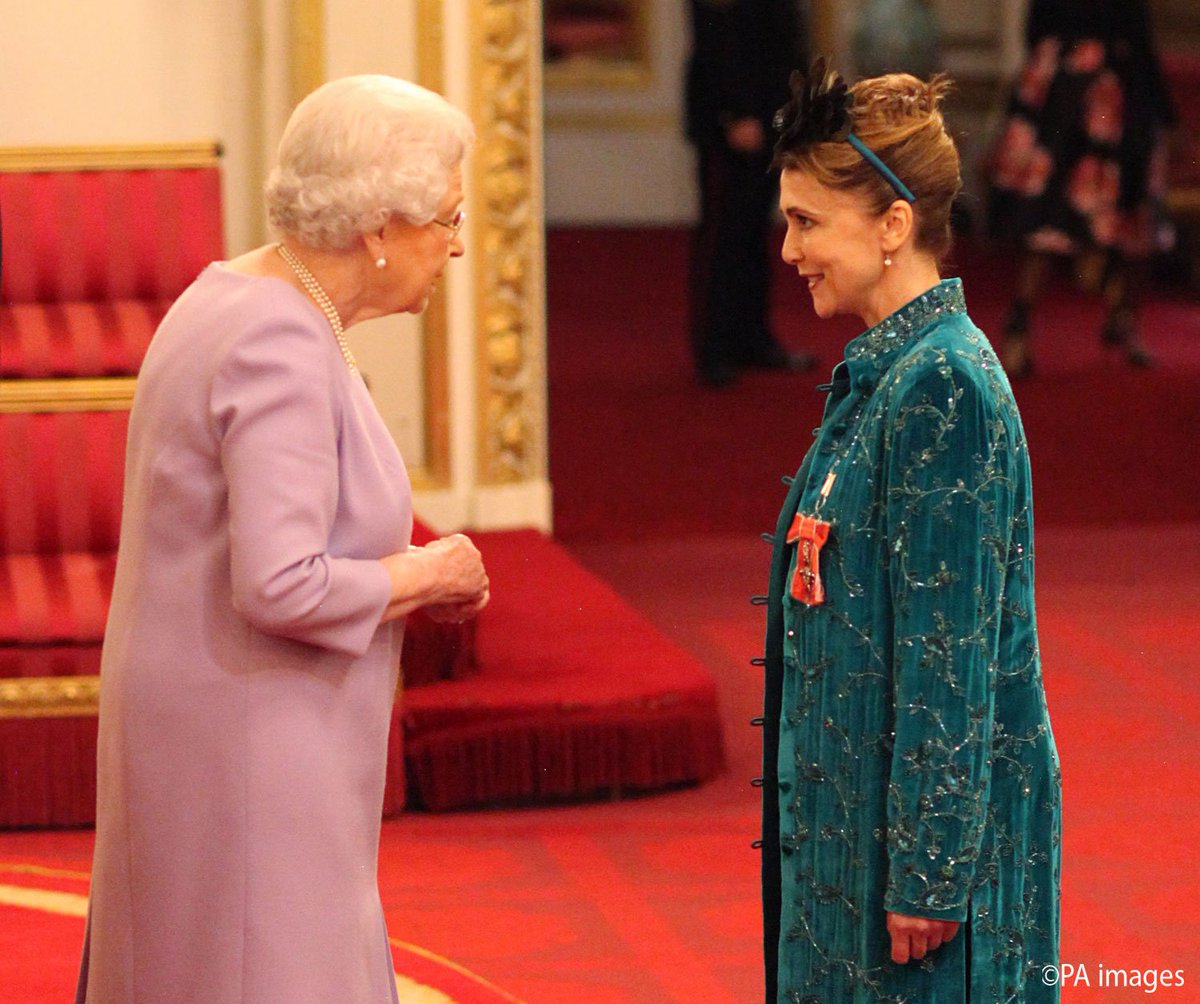 On October 25, 2016, Emma Samms (ex-Holly) was appointed MBE (Member of the Order of the British Empire) by Queen Elizabeth II at Buckingham Palace in London for her work with the Starlight Children's Foundation that she co-founded, bringing happiness to seriously ill children.
Brianna Brown (ex-Lisa) is engaged to Richie Keen. Their wedding is scheduled for Saturday, May 20, 2017, in Santa Ynez, CA.
Ricky Martin (ex-Miguel), 44, revealed on November 16, 2016, that he is engaged to Jwan Yosef, a 32-year-old Syrian conceptual artist. Ricky nervously proposed on his knees with engagement rings. He has 8-year-old twin sons Matteo and Valentino.
Writer Claire Labine died on November 10, 2016 at 82 years of age. She created Ryan's Hope as well as many beautiful stories for GH, OLTL, & GL.
On October 28, 2016, Sean Kanan (Deacon, B&B/Y&R; ex-AJ, GH) received the 400th star on the Palm Springs Walk of Fame located in front of the restaurant, Eigh4Nine, in Palm Springs, CA. He turned 50 on November 2.
Watch Full GH Episodes Online on ABC.com, GH-HD-Blogspot, Fulltvshows.org, Hulu.com, Daily Motion, & YouTube.
Michelle Stafford (Nina, GH; ex-Phyllis, Y&R), hosts a podcast " Single Mom A Go-Go" on Monday, July 11 at 7 p.m. PT / 10 p.m. ET, featuring Lauralee Bell (Christine, Y&R).
Marisa Ramirez (ex-Gia Campbell, GH; ex-Carmen Mesta, Y&R), 38, who plays Maria Baez on the CBS hit "Blue Bloods" gave birth to her first child, a daughter named Violet Rae, on Sunday, May 29, 2016. It is rumored that her ex-husband, Nathan Lavezoli, always wanted children, and they're now back together.
Finola Hughes (Anna) is directing the TV series "Cypress Bayou" -- a small Louisiana town of ancient beings, dark forces, voodoo and other magic -- starring Chase Coleman (ex-Garrett, OLTL). Watch the trailer!
Siri Pinter is Mark Pinter's (ex-Agent Rayner) daughter by his first wife. She's married to NBC's Carson Daly and has a food blog at http://siriouslydelicious.blogspot.com.
Robert Palmer Watkins (Dillon), with a little help from his friends, released a cover of Justin Bieber's "Love Yourself" on January 22, 2016.
Watch an extended cut from ABC with never-before-seen footage of Robin and Patrick's wedding episode of January 7 with a special introduction by Finola Hughes (Anna).
Steve Burton (Dylan, Y&R; ex-Jason, GH) & Jonathan Jackson (ex-Lucky) have teamed up to open a family-friendly restaurant called "Jack and Jameson's Smokehouse" with great barbecue and world-class music at 509 Hillsboro Road in Franklin, TN near Nashville.
Enjoy a little tune with Maurice Benard (Sonny) and his teen daughter, Cassidy, who's a bit embarrassed.
On January 3, Kimberly McCullough (Robin) posted her 2015 Year-End Wrap Up about her best & worst times in which she shares her successes, physical ailments, and sadly a tragic miscarriage of a baby girl at 22 weeks. Our hearts break with her.
Shelly Altman and Jean Passanante are GH's co-head writers starting August 10, 2015, replacing Ron Carlivati. Altman previously worked on One Life to Live, Another World, and Y&R, as well as GH. Passanante was head writer and co-head writer for several daytime dramas, including Y&R, AMC, and ATWT.
Watch Tony Geary on ABC's Nightline on 7/22/15!
Great interview with Tony Geary about leaving the show!
Michael Easton (Silas, GH; ex-McBain, OLTL; ex-Caleb, PC; ex-Tanner, Days) has written the graphic novel "Credence: Lose This Skin." Check out the trailer here!
---
By Mandy
SOD 9/25/17
Franco Probes His Jason Connection!
As Franco's art show at Ava's gallery gets underway, he receives a very special guest: his adoptive mother, Betsy. And Franco has some very pointed questions for her about the true nature of his relationship with Jason. Elizabeth picks up on the fraught vibe between the pair. Franco discloses to Betsy that he had an ulterior motive for extending an invitation to her to the opening and grills her about Jason. Betsy agrees to meet up with Franco at her hotel to continue the conversation. A concerned Scott trails Franco to the Metro Court, where the men learn that Betsy has given Franco the slip and checked out. Back at the gallery, Liz learns that an anonymous buyer has purchased the painting of Franco and his not-so-imaginary friend. Though Scott beseeches Franco to drop the inquiry into his connection to Jason, Franco remains determined to find out what Betsy is hiding. So, while his show is a smash, Franco can't quite savor the glory!

*Early Editions*
Griffin's frustrations grow.
Franco compromises his relationship.
Anna suspects she isn't getting the whole truth.
Sam's optimism is shaken.
Kristina has surprising news.

*Ratings for 8/21: 1.7

Steve Burton returns on 9/19, but his character has not yet been announced.

Agnes Olech debuted last week as Larisa, Ava's clinic caretaker.

Deborah Strang has taken over the role of Betsy Franc, Franco's adoptive mother.

*Hot Plots Preview - Anna Blackmails Finn*
Anna forces Finn to take part in her scheme to bring down mysterious criminal Cassandra. Finn wants no part of the mission, but she coerces him after uncovering the illegal means he used to feed his drug addiction. Anna uses subterfuge to get Cassandra and Finn to meet and it goes well. Anna intends to see her operation through to the end.

Curtis attempts to explain himself on 9/18, while Griffin worries about Ava's well-being.
Ava's curiosity intensifies on 9/19, while Sonny is conflicted and Liz is accosted.
Carly confronts Michael on 9/20, while Nelle receives some unexpected advice and Kristina has second thoughts.
Ava gets positive news on 9/21, while TJ calls Jordan out and Sonny visits Sam.

*What Will Happen*
Elizabeth remains committed to Franco.
Sam leans on Alexis.
Josslyn is put on the spot.

Bradford Anderson (Spinelli) is featured in the Take Five interview this week!
SOD 9/18/17
Sam Faces Jason's Grim Prognosis!
Sam has been keeping a desperate vigil by her husband's bedside since he was shot by Petrov, but he remains comatose, and she must make a difficult decision about how to proceed with his care. Griffin examines the patient and floats the idea to Sam that Jason could benefit from being transferred to a specialized, long-term care facility, but she refuses. Sam's frayed nerves end up on full display when Liz and Carly try to offer their support. Carly and Sam, in particular, have some heated words, and when Alexis walks in on them, she ends up becoming privy to a secret that several characters are holding: Sam shot Sonny. Ultimately, Sam does reach a decision about whether to authorize Jason's relocation.

*Early Editions*
Anna makes a promise to Griffin.
Scott attempts to distract Franco.
Lulu bonds with Valentin.
Kristina comes clean.
Michael surprises Nelle.

*Ratings for 8/14: 1.7

Bradford Anderson returns as Damian Spinelli!

Stephen A. Smith will appear as Brick.

*Hot Plots Preview - Franco And Jason: Twins?!*
Photographic evidence that the boy he thought was his imaginary friend is not only real, but a dead ringer for a young Jason, throws Franco into a tailspin. Franco's first move is to go to Heather for answers.

*1st Look*
Oscar puts on a show for Josslyn.
Bobbie does some light reading.

Lulu has much to celebrate on 9/11, while Sonny takes Griffin for a heart to heart.
Carly decides it's time Michael knows the truth on 9/12, while Ava gains a supportive new ally.
Sonny does his best to protect his family on 9/13, while Michael defends Nelle and Anna looks to Finn for help.
Nina is taken aback by Valentin's honesty on 9/14, while Griffin is forced to confront his feelings and Maxie eyes a second chance at Crimson.

What Will Happen:
Franco makes his intentions known.
Alexis consoles Monica.
Anna uses any means necessary to get what she wants.
SOD 9/11/17
Ava And Griffin Heat Up!
The growing connection between Griffin and Ava (which includes, on her part, a fair share of steamy fantasizing about more than friendship with the surgeon/priest) is put to the test this week. Ava ventures to the hospital and sees Griffin in a state of emotional duress following the death of his young patient, Marisol. He rebuffs her efforts to console him, so she follows him to the boxing gym to take another shot. The conversation - and sexual tension - quickly gets intense.

*Early Editions*
Anna resorts to blackmail.
Franco's past continues to haunt him.
Sam incriminates herself.
Finn gets an interesting proposition.
Ava assesses her surroundings.

*Ratings for 8/7: 1.8

Rebecca Budig will make her last appearances as Hayden Barnes this week.

Robert Palmer Watkins is out as Dillon Quartermaine.

*Hot Plots Preview - Valerie Continues Her Ruse*
Valerie's impulsive decision to smooch Kristina in front of Parker has the desired effect of leading Parker to believe that Valerie and Kristina are a couple - which leaves Kristina in an awkward position when Parker clarifies that the woman she was out with at the time is just a friend. Meanwhile, Valerie is unaware of this latest development with Parker and when she finds Kristina and Parker together, she charges ahead with the charade.

*1st Look*
Sonny has coffee with Griffin.

Finn is met with disappointment on 9/5, while Valentin is in a position to help and Kiki gets an invitation.
Sam doesn't feel like celebrating on 9/6, while Kristina takes Scout to the park and Dante shares his regrets.
Ava makes a rash decision on 9/7, while Bobbie's curiosity is piqued and Jordan is amused.

*Fall Preview*
Steve Burton's return will affect almost everyone on the canvas. There will be surprising connections between the man with Jason's face and characters he wouldn't have known with that face.
Sam and Jason pursue their new life and it will affect their friendship with Sonny and Carly. The man with Jason's old face will also affect Jason and Sam.
Sonny and Carly forge their partnership to move forward together. Sonny and Carly will face challenges with their daughters, Kristina and Josslyn, who are pursuing romance.
Franco is on a journey of self-discovery and it will take him in a surprising and maybe terrifying direction.
Alexis tries to shake off her feelings for Julian and upon the urging of Sam, decides to put her toe back into the waters of dating.
Anna's pursuit of justice and stopping crime on a major scale leads her to an unusual partnership with Hamilton Finn, who has been pursuing Hayden to talk. Finn will get a very surprising response.
Valentin and Nina are back together. Anna's investigation into what appears to be something else threatens to stir up their relationship again. Valentin's association with Ava continues and could have life-altering effects for both of them.
Ava and Griffin's friendship will be explored!
Laura returns from getting Spencer settled at school to find that Spencer's civil suit against Valentin isn't as straightforward as she had hoped. Kevin helps her through the challenges.
Nelle and Michael will face obstacles, particularly in the form of Carly and Bobbie.
Maxie is trying to get her job back at Crimson and is struggling with her husband's new identity. As the publishing party for the "Man Landers" book approaches, Maxie comes up with a plan that she hopes will help everyone.
Charlotte's custody will be settled, but Lulu will remain troubled that her child's father killed her brother.
Stella remains anti-Jordan and Curtis, but they try to remain strong as a couple.
Parker's residence in Port Charles forces Kristina to make a decision about who she is and what she wants. Kristina and Valerie's friendship will grow.
Andre will be very important to Franco's story, among connections to other people.
Olivia continues trying to find her place in the Quartermaine household, while Ned is trying to find his place back in ELQ!
Josslyn and Oscar will face certain challenges that typical teenagers face.
Kiki's work and study schedule will test her relationship with Dillon, but they will find time to steal with each other because they are in love.
Dr. Bensch may get some romance too!

*What Will Happen*
Scott is of little to no help.
Elizabeth counsels Griffin.
Amy has bad news for Nathan.
SOD 9/4/17
New Jeopardy For Jason!
Sonny takes a major step forward in his efforts to extricate himself from the mob when he meets with the other members of the Five Families to divest his territories - but an unexpected chain of events ends up putting Jason's life in jeopardy. To show his support, Jason decides to accompany Sonny to the mafioso sit-down and things appear to go very well. After Jason and Sonny leave the meeting and part ways, Jason joins his wife for an emotional conversation. Sam has just had a meaningful discussion with Andre, further probing her anxiety about what Sonny represents in her life, and she shares her new insights with her husband. They end their chat committed to living life in a different way. But before the Morgans get the chance to celebrate the dawn of their new, safety-first lifestyle, an incident draws Jason back to Sonny one last time, which could mean something different than he anticipates. This is set in motion when Jason is unable to reach Sonny. Jason puts his life on the line when he tracks down Sonny, who is dealing with some high-risk fallout from the mobster gathering that seemed to go so well.

*Early Editions*
Franco looks to Scott for clarity.
Nina wrestles with a long night of regret.
Valerie continues the ruse.
Things get heated between Griffin and Ava.

*Ratings for 7/31: 1.8

Steve Burton is returning, but his character has not yet been announced.

Drew Cheetwood is returning as Milo Giambetti.

Alla Korot is joining the show as a nurse.

Ryan Paevey is back as Nathan West!

William deVry has signed a new deal to stick around as Julian Jerome!

*Hot Plots Preview - Maxie Confronts Nathan*
Maxie returns home for good - but gets a rude awakening about her hubby. Felicia alerts Maxie to the fact that Nathan has been keeping company with Amy. Maxie wastes no time in confronting the pair.

Valerie helps Kristina with her love life on 8/28, while Alexis confronts Carly and Sonny and Ava has another fantasy about Griffin.
Ned makes a bold move on 8/29, while Felicia learns a secret about Nelle's past.
Valentin surprises Nina on 8/30, while Bobbie gets shocking information.
Ava helps Griffin with a difficult task on 8/31, while Nelle falls under suspicion.

*What Will Happen*
Michael reassures Nelle.
Alexis admits her true feelings.
Finn and Anna seek answers from Raymond.
SOD 8/28/17
Sam To Carly: "I Shot Sonny"
The conspiracy between Sonny, Sam and Jason to keep Carly in the dark about the identity of Sonny's shooter (that'd be Sam) comes to an abrupt end when Sam decides to come clean with her victim's wife. Her decision is prompted in part by a conversation with Andre, who helps Sam explore the significance of her Sonny-centric hallucinations. Sam knows she's taking a risk by confessing. When Sam confesses, Carly is incredulous, but soon realizes it's the truth. It's a hold-your-breath moment while Sonny, Jason and Sam await Carly's reaction.

*Early Editions*
Valentin surprises Nina.
Griffin and Ava are drawn together.
Sonny tries to begin a new life.
Felicia learns shocking information about Nelle's past.
Maxie is confused about Amy and Nathan's relationship.

*Ratings for 7/24: 1.8

Robert Palmer Watkins (Dillon Quartermaine) is taking a break from the show to shoot a movie, but will be back.

Billy Miller is staying on as Jason Morgan!

*Hot Plots Preview - Anna And Finn Team Up*
The diamond in the gift Spencer gave to Emma gives Anna a new mission - and she needs help from Finn to complete it. The diamond came from Hayden's secret stash, which leads Anna to Finn, who suggests she direct her questions to Raymond Berlin, Hayden's convict dad. He's unwilling to meet with her, so Anna cajoles Finn into helping change his mind.

Carly and Alexis find common ground on 8/22, while Kristina and Valerie bond and Franco asks Ava for a favor.
Scott goes on the attack on 8/23, while Liz is intrigued by Franco's painting and Ned pressures Alexis.
Finn is in denial on 8/24, while Scott clashes with Julian and Nina is moved by Charlotte's story.

*What Will Happen*
Griffin jumps to Ava's defense.
Ned makes a deal with Michael.
The judge reaches a verdict in Julian's trial.
SOD 8/21/17
Franco Is Back!
Franco returns to Port Charles this week! He has been in New York City, resolving the civil suit filed by the families of the victims he allegedly claimed during his alleged serial killer days. Returning to the place of his childhood inspires him to look deeper into events from his childhood. But before he gets into all of that, he has an emotional reunion with Liz, who is contending with half sister Hayden fleeing Port Charles. Franco will have a catchup session with Kiki, but his main focus is still Liz.

*Early Editions*
Scott clashes with Julian about his defense.
Carly learns a shocking secret.
Liz is intrigued by Franco's paintings.
Valerie's blind date surprises her.
Jason and Sam try to rebuild trust.

*Ratings for 7/17: ​1.7

Bradford Anderson will appear as Damian Spinelli.

Christopher B. Duncan appears as D.A. Campbell.

Risa Dorken returns this week as Amy Driscoll, who is back from helping her brother recover from surgery.

Roger Howarth returns as Franco Baldwin.

Finola Hughes and Brooklyn Rae Silzer return as Anna Devane and Emma Scorpio-Drake!

Ashley Jones returns this week as Parker Forsyth.

Emme Rylan is returning as Lulu Falconeri.

Rebecca Budig exits the canvas as Hayden Barnes this week.

*Hot Plots Preview - Parker Returns*
Kristina and Alexis are thrown when they encounter Parker, newly back in town and teaching at Port Charles University. Alexis makes it very clear that Parker is not a welcome sight and accuses Parker of crossing a line by moving to the town where Kristina lives. Kristina comes to Parker's defense, which makes a big impression on her former lover.

Dante senses he's been duped on 8/14, while Finn gets horrible news and Monica's day goes from bad to worse.
Dante questions Nelle on 8/15, while Joss has a date with Oscar and Griffin surprises Ava.
Liz puts her life on hold on 8/16, while Obrecht's curiosity consumes her and Finn appreciates Curtis.
Obrecht's gloating backfires on 8/17, while Nathan catches Amy up on all things "Man Landers" and Felicia's curiosity is piqued.

*What Will Happen*
Kiki offers her advice.
Liz encourages Griffin.
Nina has a list of demands.
SOD 8/14/17
More Trouble For Sam!
As Sonny recovers from his near-death experience in the pit, the future remains uncertain for his shooter, Sam. An uneasy Jason begins to piece together that his toxoplasmosis-suffering wife played a starring role in Sonny's ordeal. Jason sees Dante and Carly starting to realize Garvey may not have been the culprit. Jason is fearful of Sonny pointing the cops in Sam's direction, as her diagnosis may not protect her from the legal consequences of those actions. Sonny has to decide not only whether to spill the beans about Sam to the cops, but whether to fill in Carly. Meanwhile, Sam is grappling with her own fuzzy memory of the shooting.

*Early Editions*
Sam is on the verge of confessing.
Griffin and Ava grow closer.
Kristina reconnects with a past love.
Hayden makes a shocking choice.
Dante closes in on the truth.

*Ratings for 7/10: ​1.7

Matt Corboy appears this week as Jared Preston, Hayden's vengeful ex.

Roger Howarth will return this month as Franco Baldwin.

Ashley Jones returns as Parker Forsyth, Kristina's professor turned lover.

Nicolas Bechtel is out, for now, as Spencer Cassadine, who left for school on 8/4.

Jon Lindstrom and Genie Francis will be off canvas for a few weeks as Kevin Collins and Laura Spencer, who took Spencer back to school in France.

Rick Ravanello is out as Garvey, who met his maker last week.

*Hot Plots Preview - Valentin Has An Offer For Ava*
Ava is intrigued when Valentin suggests he has a way to entice her into recanting her statement about his role in Nikolas's death: A way to return her appearance to its pre-fire condition. At first, she resists temptation. But, as she starts to go out in public, it's hell.

Jason questions Griffin on 8/7, while Kiki steps up and Hayden looks to a kindred spirit for advice.
Monica gives Finn her blessing on 8/8, while Carly swallows her pride and Olivia runs afoul.
Kiki makes an impression on 8/9, while Felicia feels like a teenager again and Valerie is happy for Dillon.
Finn feels deceived on 8/10, while Scott has his doubts.

*What Will Happen*
Finn suspects he isn't getting the whole story.
Scotty pushes his luck.
Dante looks for a resolution.

James Patrick Stuart (Valentin) is featured in the Take Five interview this week!
SOD 8/7/17
The Search For Sonny!
Only two people, Sam and Garvey, know where Sonny is, as they were both involved in leaving him to die. And unfortunately for the don's concerned loved ones, neither of them are talking. Before and injured Garvey is whisked into surgery at GH, he tells Carly that Sonny is dead. Carly is horrified, but won't believe it without a body. Carly is desperate to find out what might have happened to Sonny. That leads to a charged moment between Carly and Jordan, who Carly accuses of not doing everything in her power to track down Sonny because of his mafia ties. Jordan knows that it's Carly's fear talking and defends her efforts. Even as she turns up the heat on the PCPD, Carly has no clue that Sam - who is fighting for her own life at the hospital - has key intel about Sonny's location. But when she learns about Sam's medical crisis, Carly offers moral support to Jason, who is reeling from the doctors' warning that even if Sam pulls through, she may never fully recover from the toll her disease has taken on her. While Carly doggedly pursues his whereabouts, Sonny is struggling to stay alive in the pit at the construction site.

Ratings for 7/3: 1.8

*Early Editions*
Hayden reaches out to someone from her past.
Sam tries to fill in the blanks about Sonny's shooting.
Felicia and Mac's romantic antics get them into trouble.
Alexis wavers at Julian's trial.
Kristina is shocked by Molly's news.

Michael Sutton appears as Michael "Stone" Cates, who comes to Sonny in his time of need.

Finola Hughes is off canvas on her summer vacation, while her character Anna is visiting Robin, who was poised to give birth to her second child.

*Hot Plots Preview - Finn Proposes To Hayden*
Parents-to-be Finn and Hayden take another step forward in cementing their status as a family when he asks her to be his wife. Hayden is in great spirits, but Obrecht is scheming to make something happen to make Finn lose Hayden.

*1st Look*
Nelle is there for Josslyn.
Michael has a serious discussion.

Nina is on the defense on 7/31, while Nathan delivers a strong warning.
Carly lashes out at Jordan on 8/1, while Avery is inconsolable and Ava takes pains to hide her appearance.
Griffin is cautiously optimistic on 8/2, while Oscar offers his support and Nelle scrutinizes a gift.
Valentin deals with an intruder on 8/3, while Julian tries to raise Ava's spirits and Carly seeks out Michael.

What Will Happen:
Dante helps Carly.
Sam struggles with reality.
Ava gets a proposal that could change her fate.

Donnell Turner (Curtis) is featured in the Take Five interview this week!
---
Don't forget to sign up for our weekly scoops newsletter for more scoops!!
Our other pages for news, scoops, and spoilers: AMC, ATWT, AW, B&B, Days, GH: Night Shift, GL, Loving/The City, OLTL, Passions, PC, Y&R, General Daytime, 24, Battlestar Galactica, Heroes, Jericho, Lost, Smallville, & Star Trek.
This page is dedicated to Hilary, our beloved late volunteer, who used to update the scoops pages.
Back to the Main General Hospital Page
Page updated 9/12/17
---