All About General Hospital!
NEWS AND INFORMATION! Scoops and Spoilers Below
Labor Day schedule for Monday, September 4: GH will re-air its July 17, 2017 episode where Spencer told Charlotte that Valentin killed his father, Jason learned that Sam had scheduled some follow-up tests, Jordan gave Anna the go-ahead to date Andre, Curtis learned about Aunt Stellaís past engagement, and Ava refused to be released from the hospital.
Sign this petion to keep Robert Palmer Watkins (Dillon) on the show! Also, make sure to email, call and write to GH to let them know that he should stay.
OLDER NEWS:
Due to the solar eclipse, Monday's 8/21 GH will be a re-run.
Emme Rylan (Lulu) and Don Money, her partner of 10 years, welcomed a baby girl named Dakota Rose on Monday, June 26, joining brothers Jackson, 7, and Levi, 5.
On Saturday, June 24, 2017, Risa Dorken (Amy) married Bo Clark in Saratoga Springs, NY.
Kimberly McCullough (Robin) gave birth to a baby boy named Otis on June 7, 2017. She, her partner, & dog Jack live in California's Ojai Valley.
Kodi Kitchen (ex-Maggie) and her husband, Hollywood producer Jon Berg, welcomed their first child on June 6, 2017, a baby girl named Lola Charlotte Berg.
Headwriter Jean Passanante is leaving GH at the end of July.
Kirsten Storms has been on a leave of absence since March due to severe depression but will return to GH soon as Maxie Jones.
Sign this petition to keepWilliam deVry (Julian) on the show! UPDATE: He's back! Yay!
From SOD: An inside source at GH confirms to Digest that Jennifer Bassey is heading to Port Charles. The actress is best known for her ALL MY CHILDREN work as sultry Marian Chandler, a role she played from 1983-85 and 1995-2003 and reprised in 2009 and 2011.
At the 44th Annual Daytime Emmy Awards show on Sunday, April 30, 2017, the following winners were announced:
Writing Team: Y&R
Directing Team & Drama Series: GH
Supporting Actress: Kate Mansi (Abigail, Days)
Supporting Actor: Steve Burton (Dylan, Y&R)
Younger Actress: Lexi Ainsworth (Kristina, GH)
Younger Actor: Bryan Craig (ex-Morgan, GH)
Lead Actress: Gina Tognoni (Phyllis, Y&R)
Lead Actor: Scott Clifton (Liam, B&B)
At the Creative Arts Emmy Awards show on Friday, April 28, at the Pasadena Civic Auditorium in Pasadena, California, the following winners were announced:
Casting Director: Marnie Saitta, Days of Our Lives
Art & Lighting Direction, Set Decoration, Editing: Y&R
Technical Team, Costume Design, & Makeup: B&B
Sound Mixing & Music Direction: Days of Our Lives
Original Song: Days' "When Time Was On Our Side"
Hairstyling: General Hospital
Stunt Coordinator: Terry James, Days
Digital Drama Series: The Bay the Series
Digital Drama Series Outstanding Actress: Mary Beth Evans (Sara Garrett, The Bay)
Outstanding Actor: Kristos Andros (Pete Garrett, The Bay)
Supporting or Guest Actress: Carolyn Hennesy (Karen Blackwell, The Bay)
Supporting or Guest Actor: Nicolas Coster (Mayor Jack Madison, The Bay)
The 44th Annual Daytime Emmy Awards show, hosted by Mario Lopez & Sheryl Underwood, was live-streamed at Facebook Live & Twitter-Periscope Producer at 8 p.m. ET / 5 p.m. PT on Sunday, April 30, 2017. Click here for the list of nominees.
Peter Hansen, who played Lee Baldwin from 1965 to 2004, died on April 9, 2017, at the age of 95.
Haley Pullos (Molly) fell and broke her left arm on March 23, 2017. She said, "I was walking down the street, tripped over my own feet and fell backwards. I reached my hand out to break my fall but instead I broke both the bones in my forearm. Yes, I really am that klutzy."
General Hospital was the only show nominated for a Writers Guild Award in the Daytime Drama category for 2016 and took home the trophy on February 19, 2017. GH writers Shelly Altman, Anna Theresa Cascio, Andrea Archer Compton, Suzanne Flynn, Janet Iacobuzio, Elizabeth Korte, Daniel James O'Connor, Jean Passanante, Dave Rupel, Katherine Schock, Scott Sickles, Chris Van Etten, & Christopher Whitesell all shared in the WGA award.
Steve Burton (ex-Dylan, Y&R; ex-Jason, GH) launched a guide for losing weight and becoming fit at www.burtonnutrition.com. The online program offers tips, recipes and products to purchase to help achieve a healthier lifestyle. There's also a VIP Club to join that offers more benefits, such as weekly webinars with Burton and other fitness celebrities.
If you loved AMC and/or OLTL and would like to see them back, please show your support to ABC & Hulu. Right now, they are considering airing vintage episodes & incorporating some characters into GH. Click here to find out how you can help make that happen!
Barbara Tarbuck, who played Jax's mother, Lady Jane Jacks, on GH on and off for 14 years beginning in 1996, passed away on December 27 at the age of 74 from Creutzfeldt-Jakob disease of the brain.
Robb Derringer (ex-Kyle) & DWTS judge Carrie Ann Inaba became engaged on Saturday, December 10, 2016, at the site of their first date, a secluded beach cove along the California coast. Read more here.
Steve Burton (Dylan, Y&R; ex-Jason, GH) & Derk Cheetwood (Max, GH) have launched a new business called HollywoodSchooled.com where people can sign up for audio coaching lessons, learn how to avoid common mistakes, and become working and thriving actors in Hollywood.
Joseph Peter Mascolo (Stefano DiMera, Days; ex-Massimo Marone, B&B; ex-Nicholas Van Buren, GH) died at 87 on December 8, 2016, in Lake Arrowhead, CA, after battling Alzheimer's disease for many years.
Set to the tune of "Mad Love" by JoJo, the sleek 30-second GH Winter Romance promo showcases Sonny & Carly (played by Maurice Benard & Laura Wright), as well as Elizabeth and Franco (Rebecca Herbst & Roger Howarth), with a forlorn Griffin (Matt Cohen) as odd man out. Also featured are Nelle/Michael (Chloe Lanier & Chad Duell), Jordan/Curtis/Andrť (Vinessa Antoine, Donnell Turner, & Anthony Montgomery), Maxie/Nathan (Kirsten Storms & Ryan Paevey), and Kiki/Dillon (Hayley Erin & Robert Palmer Watkins).
Enjoy the new GH Merry Christmas Happy Holidays Cast Video!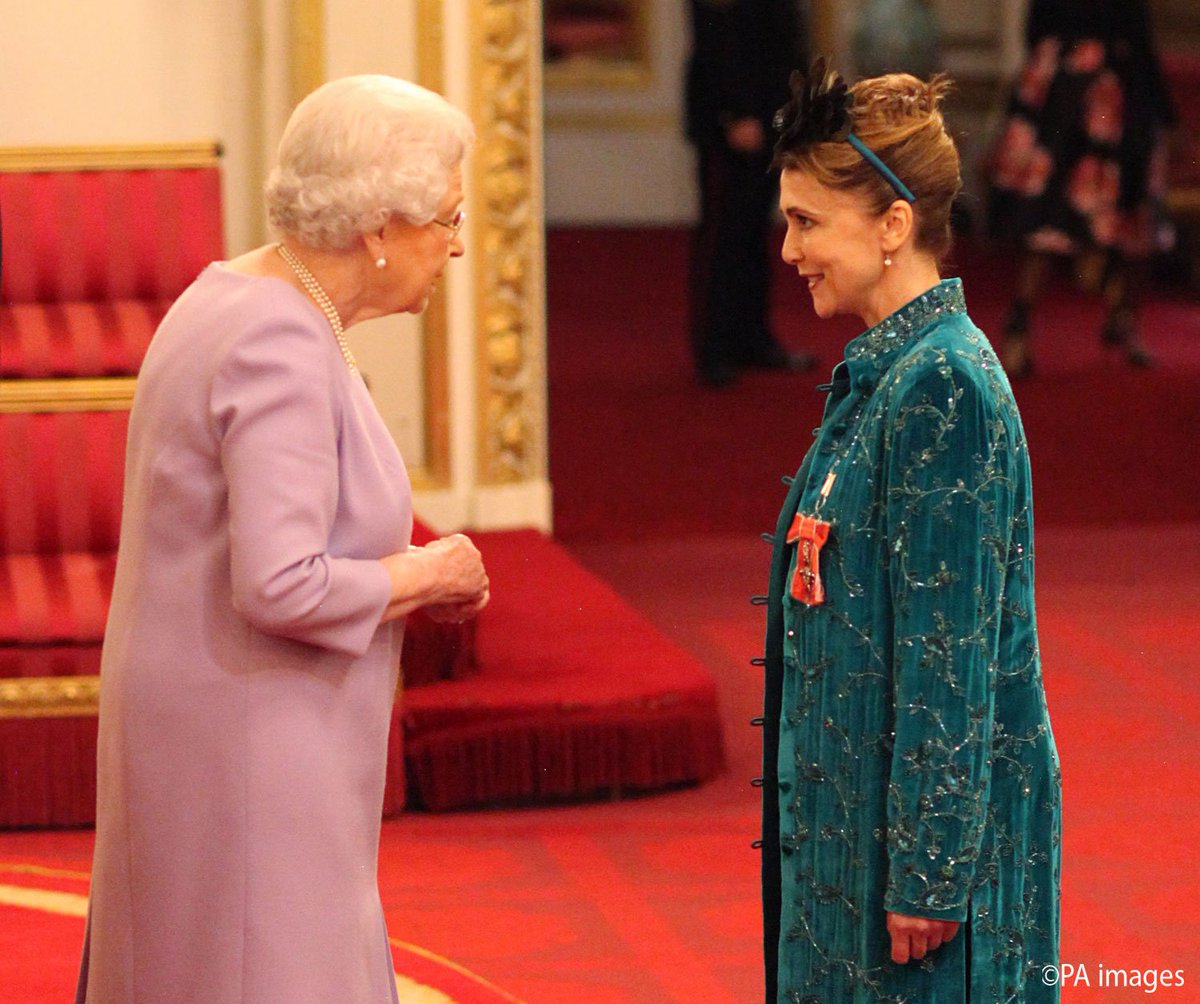 On October 25, 2016, Emma Samms (ex-Holly) was appointed MBE (Member of the Order of the British Empire) by Queen Elizabeth II at Buckingham Palace in London for her work with the Starlight Children's Foundation that she co-founded, bringing happiness to seriously ill children.
Brianna Brown (ex-Lisa) is engaged to Richie Keen. Their wedding is scheduled for Saturday, May 20, 2017, in Santa Ynez, CA.
Ricky Martin (ex-Miguel), 44, revealed on November 16, 2016, that he is engaged to Jwan Yosef, a 32-year-old Syrian conceptual artist. Ricky nervously proposed on his knees with engagement rings. He has 8-year-old twin sons Matteo and Valentino.
Writer Claire Labine died on November 10, 2016 at 82 years of age. She created Ryan's Hope as well as many beautiful stories for GH, OLTL, & GL.
On October 28, 2016, Sean Kanan (Deacon, B&B/Y&R; ex-AJ, GH) received the 400th star on the Palm Springs Walk of Fame located in front of the restaurant, Eigh4Nine, in Palm Springs, CA. He turned 50 on November 2.
Watch Full GH Episodes Online on ABC.com, GH-HD-Blogspot, Fulltvshows.org, Hulu.com, Daily Motion, & YouTube.
Michelle Stafford (Nina, GH; ex-Phyllis, Y&R), hosts a podcast " Single Mom A Go-Go" on Monday, July 11 at 7 p.m. PT / 10 p.m. ET, featuring Lauralee Bell (Christine, Y&R).
Marisa Ramirez (ex-Gia Campbell, GH; ex-Carmen Mesta, Y&R), 38, who plays Maria Baez on the CBS hit "Blue Bloods" gave birth to her first child, a daughter named Violet Rae, on Sunday, May 29, 2016. It is rumored that her ex-husband, Nathan Lavezoli, always wanted children, and they're now back together.
Finola Hughes (Anna) is directing the TV series "Cypress Bayou" -- a small Louisiana town of ancient beings, dark forces, voodoo and other magic -- starring Chase Coleman (ex-Garrett, OLTL). Watch the trailer!
Siri Pinter is Mark Pinter's (ex-Agent Rayner) daughter by his first wife. She's married to NBC's Carson Daly and has a food blog at http://siriouslydelicious.blogspot.com.
Robert Palmer Watkins (Dillon), with a little help from his friends, released a cover of Justin Bieber's "Love Yourself" on January 22, 2016.
Watch an extended cut from ABC with never-before-seen footage of Robin and Patrick's wedding episode of January 7 with a special introduction by Finola Hughes (Anna).
Steve Burton (Dylan, Y&R; ex-Jason, GH) & Jonathan Jackson (ex-Lucky) have teamed up to open a family-friendly restaurant called "Jack and Jameson's Smokehouse" with great barbecue and world-class music at 509 Hillsboro Road in Franklin, TN near Nashville.
Enjoy a little tune with Maurice Benard (Sonny) and his teen daughter, Cassidy, who's a bit embarrassed.
On January 3, Kimberly McCullough (Robin) posted her 2015 Year-End Wrap Up about her best & worst times in which she shares her successes, physical ailments, and sadly a tragic miscarriage of a baby girl at 22 weeks. Our hearts break with her.
Shelly Altman and Jean Passanante are GH's co-head writers starting August 10, 2015, replacing Ron Carlivati. Altman previously worked on One Life to Live, Another World, and Y&R, as well as GH. Passanante was head writer and co-head writer for several daytime dramas, including Y&R, AMC, and ATWT.
Watch Tony Geary on ABC's Nightline on 7/22/15!
Great interview with Tony Geary about leaving the show!
Michael Easton (Silas, GH; ex-McBain, OLTL; ex-Caleb, PC; ex-Tanner, Days) has written the graphic novel "Credence: Lose This Skin." Check out the trailer here!
---
By Mandy
SOD 11/20/17
Sonny And Patient 6 Team Up!
Franco confirms to the two men eager to prove that they are the real Jason Morgan that Susan Moore gave birth to twins, but that leaves them no closer to determining who is Jason and who is Andrew. Franco does not reveal that he possesses proof about which twin is which. Unaware that Franco could resolve matters, Patient 6 and Jason each wonder how to prove that the other guy is Drew. While Jason insists to Sam that he will be vindicated, Sonny, who believes that Patient 6 is indeed the real Jason, partners with him to prove it.

*Early Editions*
Maxieís in the hot seat.
Jason suffers a devastating blow.
Alexis tries to rewrite the past.

*Ratings for 10/16: 1.9

Jennifer Bassey returns as Quinn Danvers, the publisher of Amyís Man Landers tome.

Tamara Braun returns on 11/22, but her character has not yet been announced.

Wes Ramsey debuts on 11/14 as Peter August

Hilary B. Smith returns this week as Nora Buchanan.

*Hot Plots Preview - Alexis Confronts Valentin*
Fearing for Julianís safety at Pentonville, Alexis launches a campaign to get him out of jail and is surprised when her efforts lead straight to her half brother. Her plan involves Olivia Jerome, and Alexis learns that Livís legal fees are being funded by Valentin. When she confronts him, Valentin plays it cool. But he canít help but squirm when Alexis threatens to tell Sonny that heís aiding the woman responsible for Morganís death unless Valentin cooperates with her.

*1st Look*
Curtis hits the gym.
Carly connects with Diane at the Metro Court.

Jordan has big news on 11/13, while Lulu pays Maxie a visit and Nelle overhears a private conversation.
Anna learns the truth on 11/14, while Nina is cautious.
Scott defends his actions on 11/15, while Lulu has exciting news and Amy gets a scare.
Ava confronts Griffin on 11/16, while Nelle takes advantage of a situation and Nathan does his best to help.

*What Will Happen*
Curtis has an update.
Ava gets under Francoís skin.
Nina puts things into perspective.
SOD 11/13/17
Elizabeth And Sam Reel From Patient 6!
Laying eyes on Patient 6, who bears the same face and possesses the same memories as the man they each share a child with, leaves both Sam and Liz shaken - especially since he insists that he is Jason! When Jason asks Sam to profess her belief that he is the real Mr. Morgan, she is able to answer him - but itís not exactly what he wants to hear. Still, Jason is confident enought that he will be vindicated that he has tapped Curtis to investigate Patient 6. Curtis lets Sam and Jason know that he uncovered Andrewís death certificate in Francoís possession, so the Morgans decide to confront him. Franco, of course, now knows which Jason is the real one - but is in no hurry to share that information. Oblivious to her beauís growing deception, Liz goes to the PCPD to see Patient 6. During the visit, the topic turns to Jake, who returned from the dead while Jason was himself presumed to be six feet under.

*Early Editions*
Alexis seeks help from a friend.
Amy is advised to take her own advice.
Patient 6 is repulsed by what he learns.
Jason gives Curtis a new task.
Andre attempts to conceal the truth.

*Ratings for 10/9: 1.8

Chris Van Etten debuts on 11/8 as Chet Driscoll, Amyís brother!

Gavin Alexander Hammon is out as Devlin, the baddie who snatched Sam from the Aurora Media launch party.

*Hot Plots Preview - Alexis Visits Julian*
Since Julian was sent to Pentonville, itís been out of sight, out of mind for his ex-wife, Alexis. Scott brings some news of Julian to her that bring back some old thoughts for her. Off of their conversation, Alexis wrestles with whether or not to pay Julian a visit. Alexis talks things over with Diane, who urges Alexis against having contact with Julian. Ultimately, Alexis canít resist and off to Pentonville she goes.

*1st Look*
Maxie and Nelle trade braiding tips.
Nathan comforts Amy.

Alexis looks for advice on 11/6, while Jason receives a text from Curtis and Finn is uncomfortable.
Cassandra gets an idea on 11/7, while Maxie is dismissive.
Nelle plays with fire on 11/8, while Nathan eases Amyís fears.
Cassandra invites Nina to lunch on 11/9, while Ava gets a stroke of luck and Sonny gets a surprise visit.

*What Will Happen*
Monica makes her intentions clear.
Jordan has the answer.
Alexis looks to Ava for help.
SOD 11/6/17
Jason Comes Face To Face With Patient 6!
Jason gets the shock of his life when he sees a face from the past - his own, in the form of Patient 6. The collision course kicks off at GH, when Monica tells Jason that Sam was kidnapped back at the Metro Court, but doesnít mention that the kidnapper was pursued by a man with his old face. Jason races to the hotel and learns from Dante that whoever took off after the kidnapper seems to be working with Sonny. Opposite this, Sonny is debriefing Carly about his incredible reunion with Patient 6, who he is convinced really is Jason. Patient 6, meanwhile, is busy rescuing Sam. As Patient 6 carries her off into the night, Jason meets up with Carly and Sonny. Before they can explain to Jason what is going on, Patient 6 walks in with Sam.

*Early Editions*
Scott looks to Alexis for help.
Anna is rejected.
Patient 6 grows anxious.
Ava feels hopeless.
Jordan gets an invitation.

*Ratings for 10/2: 1.8

William deVry appears on 11/5 as Julian Jerome!

Daniel Lujan and Luke Massy are out, since thugs Greg and Anderson were corralled on 10/27.

*Hot Plots Preview - Franco Confronts Andre*
The walls close in on Andre as he attempts to concel his connection to the morass of the two Jasons - especially when heís confronted by a suspicious Franco. Andre gives Franco the brush-off to take a clandestine meeting with Klein, but when the men come face to face again, Franco demands that the doctor come clean.

Ava and Griffin seek refuge on 10/30, while Franco gets an earful and Monica gets disturbing news.
Valentin gets interesting information on 10/31, while Dante grows suspicious and Andre is upset.
Carly gets a surprise on 11/1, while Jason worries about Danny and Dante fills Michael in.
Patient 6 takes advantage of a bad situation on 11/2, while Finn keeps up the ruse and Cassandra wants to know more about Anna.

*A November To Remember*
The man known as Patient 6 will connect with many people pivotal to the life of Jason Morgan. Sonny and the man he now believes to be Jason will try to unravel what happened. They will be forced to make a critical decision that can affect the lives of everyone who was ever connected to Jason Morgan - whoever he may be. Jason is anxious to prove that this other man, Patient 6, is an imposter. The life of someone close to Jason will be threatened.
Franco has unique information about the existence of a twin and will uncover yet another secret that could unravel the mystery of Patient 6. Will keeping another secret from Liz damage the relationship permanently?
Anna and Valentinís lives become intertwined again. Anna and Finn continue to fake their relationship for Cassandraís benefit. Valentin is making every effort to not let his past catch up with him, and yet Cassandraís presence in Port Charles threatens to blow up not only his past but his hope for a future with his family.
Alexis learns some information about Julianís incarceration that propels her to pay a visit to a very surprising person.
Despite Maxieís own need to keep the ďMan LandersĒ ruse going, she finds herself in a situation where she may blow the whole plan, causing a lot of trouble for not only Amy, but Nathan, as well.
Griffin and Ava are in new, unchartered territory. Is Griffin drawn to dangerous blondes, or is what he sees in Ava real? Can Ava be redeemed by the love of a good man? Will she be able to be the person that Griffin thinks she is?
Kevinís big surprise for Laura backfires terribly and Laura is faced with a dilemma.
Lulu hatches a plot that gets her in hot water with her own husband, in following a new career aspiration.
Michael is forced to question his relationship with Nelle, until he finds out some new information that can change everything for them.
Jordan and Stella discover they have more in common than they thought, but will it be enough to thaw the ice between them? Jason enlists Curtisís help as a private eye to get to the bottom of Patient 6ís true identity.
As Ned takes an increased interest in ELQ, Olivia tries to assert herself in the Quartermaine household.
Dillon and Kiki will struggle to find time for each other.
With Josslynís help, Oscar discovers clues that bring him closer to the identity of his father. Also, we will meet Oscarís mother.

*What Will Happen*
Franco makes a life-altering decision.
Sonny hires Diane.
Ava has nothing to hide.

Kristina Wagner (Felicia) is featured in the Take Five interview this week!
SOD 10/30/17
Patient 6 Threatens Sam And Jasonís New Life!
Sam and Jason are anxious to begin their new, worry-free life - but with Patient 6 in Port Charles, life as they know it is poised to change in ways they never imagined. Meanwhile, multiple people in Jasonís life have realized that their phones are tapped and donít quite know what to make of it. In light of this, Jason hedges about going through with the party he and Sam are planning to trumpet the launch of his new company, Aurora Media. Jason acquiesces to Samís wishes - and given all the variables in play, this will prove to be a pivotal week for fans anxious to see Patient 6 converge with faces familiar to a man with Jasonís memories.

*Early Editions*
Anna gets a surprise.
Patient 6 seeks refuge.
Carly realizes the truth.
Avaís motives are questioned.
Scott has important news.

*Ratings for 9/25: 1.8

Matthew Jayson appears as Troy, a new employee of Sonnyís.

*Hot Plots Preview - Ava And Griffin Move Forward*
As Griffin and Ava begin to navigate their status following the exit from the priesthood, itís not exactly smooth sailing, as Griffin insists that he isnít ready for a real relationship. Ava accepts his invitation to dinner. Ava is saying she is fine with what he has to offer, but she may not be so fine with it, after all. For altogether different reasons, neither is Anna, with whom Griffin has an Ava-centric heart-to-heart.

*1st Look*
Mac and Felicia enjoy a night out.
Franco ponders his art.

Franco confides in Andre on 10/23, while Jake knows better and Scott riles up Kiki.
Ava looks for proof on 10/24, while Francoís drawings take an unsettling turn and Nelle goads Carly.
Monica hands down a family heirloom on 10/25, while Michael confronts Nelle and Maxie has a proposition.
Sonny trusts his instincts on 10/26, while Andre has cause to worry and Michael changes his mind.

*What Will Happen*
Samís celebration is cut short.
Carly demands answers.
Cassandra outmaneuvers an opponent.

SOD 10/23/17
Patient 6 Hits Port Charles!
After another brush with captivity courtesy of the Russians whoíve been on his tail since he fled the clinic, Patient 6 finally makes it to Port Charles. Whether or not Patient 6 really is Jason, thatís who he believes himself to be - so for him, arriving in PC feels like a homecoming! But he doesnít know what heís coming home to, if anything. Patient 6ís first stop in what he believes to be his old stomping grounds is Sonnyís house. Alas, his BFF isnít home. His next stop is the penthouse he shared with Sam, where, unbeknownst to Patient 6, she now lives with the man she knows as Jason - not to mention Danny and her new baby, Scout. Patient 6 ducks out of sight when the door opens - and Sam walks in. Then ďJasonĒ enters.

*Early Editions*
Anna worries about Griffin.
Sonnyís world is turned upside-down.
Sam and Jason celebrate.
Dr. Klein attempts to clean up his mess.
Carly sends an SOS.

*Ratings for 9/18: 1.9

Wally Kurth and Lisa LoCicero return this week as Ned and Olivia Quartermaine.

Lexi Ainsworth and Ashley Jones will be off the canvas, since Kristina and Parker moved to Portland last week.

*Hot Plots Preview - Michael Confronts Nelle*
When Curtis informs Michael that Nelle is an accomplished swimmer, suggesting that she had the skills to save late fiance Zach from drowning, Michael confronts his gal pal. Nelle is rattled when Michael reveals that he tapped Curtis to investigate Zachís demise. Nelle is quickly able to smooth things over with her beau.

*1st Look*
Jordan and Curtis share romance and breakfast.
Ned and Olivia make a buss stop.

Franco is plagued with nightmares on 10/16, while Carly receives disturbing information and Stella makes strides.
Alexis worries about Kristina on 10/17, while Scott gets the wrong idea and Franco grows further frustrated.
Ava agrees to help on 10/18, while Franco makes a plea and Josslyn hits a dead end.
Franco fears heís his own worst enemy on 10/19, while Laura is left in suspense.

*What Will Happen*
Nathan worries about his marriage.
Sam manipulates Maxie.
Michael grows paranoid.
SOD 10/16/17
Griffin Faces His Feelings For Ava!
After being repeatedly pushed by Ava to cop to his feelings for her, Griffin finally confronts the nature of his relationship with the woman he went all the way to Russia to rescue. Avaís altruistic efforts to help Patient 6 escape from the Russian clinic have only bolstered Griffingís opinion of her. Griffin has to make some important decisions about his future when his spiritual mentor pays him a visit and implores him to return to the priesthood. After opening up to the priest, Griffin makes his way to Avaís penthouse, leading to a fiery emotional reckoning about whatís been brewing between them.

*Early Editions*
Sonny is mystified.
Michael confronts Nelle.
Griffin makes a life-changing decision.
Patient 6 gains some clarity.
Amy looks for a fresh start.

*Ratings for 9/11: ​1.8

Brea Bee appears as Sharon, the sister of Nelleís ill-fated fiance.

Trent Dawson is back as Huxley Lynch.

Jon Lindstrom returns as Kevin Collins.

*Hot Plots Preview - Liz Learns About Jasonís Twin*
Franco comes clean with Liz that the little boy in his childhood photo was Jasonís ill-fated twin, Andrew. Liz is shocked and thinks the Quartermaines, including Jason, should know the truth, but Franco doesnít want to unnecessarily upset the family. Despite his reluctance, when she and Franco encounter Sam and Jason at GH, Liz wants Franco to tell Jason what he knows. Franco catches a short-term break when the Morgans share that theyíre on their way to Manhattan.

*1st Look*
Curtis is ready for his close-up.
Nelle has an eye-opening conversation with Michael.

Carly and Sonny reconnect on 10/9, while Sam believes Curtis can do a better job that she can and Michael wonders if heíll regret his decision.
Dr. Bensch is sympathetic on 10/10, while Molly worries about Kristina and Maxieís life is derailed.
Josslyn reflects on Morganís death on 10/11, while Ava is an unwelcome guest and Kevin makes an impulsive decision.
Michael is stunned by an anonymous donation on 10/12, while Curtis discovers some interesting information and Dillon gets the wrong idea.

*What Will Happen*
Sam receives a heartfelt gesture.
Anna plots her next move.
Michael receives some disturbing news.
---
Don't forget to sign up for our weekly scoops newsletter for more scoops!!
Our other pages for news, scoops, and spoilers: AMC, ATWT, AW, B&B, Days, GH: Night Shift, GL, Loving/The City, OLTL, Passions, PC, Y&R, General Daytime, 24, Battlestar Galactica, Heroes, Jericho, Lost, Smallville, & Star Trek.
This page is dedicated to Hilary, our beloved late volunteer, who used to update the scoops pages.
Back to the Main General Hospital Page
Page updated 11/13/17
---