All About General Hospital!
NEWS AND INFORMATION! Scoops and Spoilers Below
GH will air encore episodes (meaning re-runs) August 29, 30 and 31st. ABC executive Nathan Varni assures GH fans that there is no reason to worry. Each year, a TV series has to produce X number of episodes, no more or less. Usually, GH is interrupted enough by news conferences that it doesn't have to worry about it. This year, it had 3 leftover days with no show, so that's why they're showing these 3 re-runs. It's technically the end of their TV season. The new season starts September 4 after Labor Day.
Video celebrating Maurice Benard's 25 years on the show
OLDER NEWS:
Scott knows a secret!
GH is the only soap that will not be airing a new episode on 4th of July. They will air a re-run from January 17, 2018. More Info
GH is a re-run Monday. Happy Memorial Day! More info
GH won Daytime Emmys for its casting, art direction and original song ("Who I Am"). Chloe Lanier (Nelle) won for Outstanding Younger Actress in a Drama Series. Vernee Watson (Stella) won for Outstanding Guest Performer in a Drama Series.
Congratulations to GH on 55 Years!!!
ABC Announces May Sweeps Programming, Airing Through May 23 (April 25, 2018)
GENERAL HOSPITAL (weekdays, 2:00-3:00 p.m. EDT; check local listings)
"General Hospital"'s annual Nurses Ball, this year sponsored by Olay, returns WEDNESDAY, MAY 16, and airs through MONDAY, MAY 21, 2018. Founded in 1994 by Port Charles resident Lucy Coe (Lynn Herring), the Nurses Ball is one of fictional Port Charles' most glamorous charity events dedicated to HIV/AIDS awareness and research. Celebrity guest appearances include "The Chew"'s Carla Hall and "The Bachelor"'s Nick Viall. Stunning red carpet fashion, never-before-seen musical performances and a surprise proposal make this year's Nurses Ball THE can't-miss event.
Nicolas Bechtel (Nikolas) is one of the stars of this show...
Disney Channel's Stuck in the Middle Stars achieve brand new science records

The cast and crew of GH celebrated a milestone yesterday, Feb. 23 - the 14,000th episode of General Hospital. Click on this photo to see the much larger one!
45th Annual Daytime Emmy Awards Drama Performer Pre-Nominations Announced!
Daytime soap schedule during the holidays... Monday, December 25: GH will be pre-empted by basketball.
Friday, December 29: GH will air a new episode.
Monday, January 1: GH will be pre-empted by sports.
On August 7, 2017, Chris Van Etten joined Shelly Altman as GH's co-head writers.
Sign this petion to keep Robert Palmer Watkins (Dillon) on the show! Also, make sure to email, call and write to GH to let them know that he should stay.
Emme Rylan (Lulu) and Don Money, her partner of 10 years, welcomed a baby girl named Dakota Rose on Monday, June 26, joining brothers Jackson, 7, and Levi, 5.
On Saturday, June 24, 2017, Risa Dorken (Amy) married Bo Clark in Saratoga Springs, NY.
Kimberly McCullough (Robin) gave birth to a baby boy named Otis on June 7, 2017. She, her partner, & dog Jack live in California's Ojai Valley.
Kodi Kitchen (ex-Maggie) and her husband, Hollywood producer Jon Berg, welcomed their first child on June 6, 2017, a baby girl named Lola Charlotte Berg.
Headwriter Jean Passanante is leaving GH at the end of July.
Kirsten Storms has been on a leave of absence since March due to severe depression but will return to GH soon as Maxie Jones.
Sign this petition to keepWilliam deVry (Julian) on the show! UPDATE: He's back! Yay!
From SOD: An inside source at GH confirms to Digest that Jennifer Bassey is heading to Port Charles. The actress is best known for her ALL MY CHILDREN work as sultry Marian Chandler, a role she played from 1983-85 and 1995-2003 and reprised in 2009 and 2011.
At the 44th Annual Daytime Emmy Awards show on Sunday, April 30, 2017, the following winners were announced:
Writing Team: Y&R
Directing Team & Drama Series: GH
Supporting Actress: Kate Mansi (Abigail, Days)
Supporting Actor: Steve Burton (Dylan, Y&R)
Younger Actress: Lexi Ainsworth (Kristina, GH)
Younger Actor: Bryan Craig (ex-Morgan, GH)
Lead Actress: Gina Tognoni (Phyllis, Y&R)
Lead Actor: Scott Clifton (Liam, B&B)
At the Creative Arts Emmy Awards show on Friday, April 28, at the Pasadena Civic Auditorium in Pasadena, California, the following winners were announced:
Casting Director: Marnie Saitta, Days of Our Lives
Art & Lighting Direction, Set Decoration, Editing: Y&R
Technical Team, Costume Design, & Makeup: B&B
Sound Mixing & Music Direction: Days of Our Lives
Original Song: Days' "When Time Was On Our Side"
Hairstyling: General Hospital
Stunt Coordinator: Terry James, Days
Digital Drama Series: The Bay the Series
Digital Drama Series Outstanding Actress: Mary Beth Evans (Sara Garrett, The Bay)
Outstanding Actor: Kristos Andros (Pete Garrett, The Bay)
Supporting or Guest Actress: Carolyn Hennesy (Karen Blackwell, The Bay)
Supporting or Guest Actor: Nicolas Coster (Mayor Jack Madison, The Bay)
The 44th Annual Daytime Emmy Awards show, hosted by Mario Lopez & Sheryl Underwood, was live-streamed at Facebook Live & Twitter-Periscope Producer at 8 p.m. ET / 5 p.m. PT on Sunday, April 30, 2017. Click here for the list of nominees.
Peter Hansen, who played Lee Baldwin from 1965 to 2004, died on April 9, 2017, at the age of 95.
Haley Pullos (Molly) fell and broke her left arm on March 23, 2017. She said, "I was walking down the street, tripped over my own feet and fell backwards. I reached my hand out to break my fall but instead I broke both the bones in my forearm. Yes, I really am that klutzy."
General Hospital was the only show nominated for a Writers Guild Award in the Daytime Drama category for 2016 and took home the trophy on February 19, 2017. GH writers Shelly Altman, Anna Theresa Cascio, Andrea Archer Compton, Suzanne Flynn, Janet Iacobuzio, Elizabeth Korte, Daniel James O'Connor, Jean Passanante, Dave Rupel, Katherine Schock, Scott Sickles, Chris Van Etten, & Christopher Whitesell all shared in the WGA award.
Steve Burton (ex-Dylan, Y&R; ex-Jason, GH) launched a guide for losing weight and becoming fit at www.burtonnutrition.com. The online program offers tips, recipes and products to purchase to help achieve a healthier lifestyle. There's also a VIP Club to join that offers more benefits, such as weekly webinars with Burton and other fitness celebrities.
If you loved AMC and/or OLTL and would like to see them back, please show your support to ABC & Hulu. Right now, they are considering airing vintage episodes & incorporating some characters into GH. Click here to find out how you can help make that happen!
Barbara Tarbuck, who played Jax's mother, Lady Jane Jacks, on GH on and off for 14 years beginning in 1996, passed away on December 27 at the age of 74 from Creutzfeldt-Jakob disease of the brain.
Robb Derringer (ex-Kyle) & DWTS judge Carrie Ann Inaba became engaged on Saturday, December 10, 2016, at the site of their first date, a secluded beach cove along the California coast. Read more here.
Steve Burton (Dylan, Y&R; ex-Jason, GH) & Derk Cheetwood (Max, GH) have launched a new business called HollywoodSchooled.com where people can sign up for audio coaching lessons, learn how to avoid common mistakes, and become working and thriving actors in Hollywood.
Joseph Peter Mascolo (Stefano DiMera, Days; ex-Massimo Marone, B&B; ex-Nicholas Van Buren, GH) died at 87 on December 8, 2016, in Lake Arrowhead, CA, after battling Alzheimer's disease for many years.
Set to the tune of "Mad Love" by JoJo, the sleek 30-second GH Winter Romance promo showcases Sonny & Carly (played by Maurice Benard & Laura Wright), as well as Elizabeth and Franco (Rebecca Herbst & Roger Howarth), with a forlorn Griffin (Matt Cohen) as odd man out. Also featured are Nelle/Michael (Chloe Lanier & Chad Duell), Jordan/Curtis/André (Vinessa Antoine, Donnell Turner, & Anthony Montgomery), Maxie/Nathan (Kirsten Storms & Ryan Paevey), and Kiki/Dillon (Hayley Erin & Robert Palmer Watkins).
Enjoy the new GH Merry Christmas Happy Holidays Cast Video!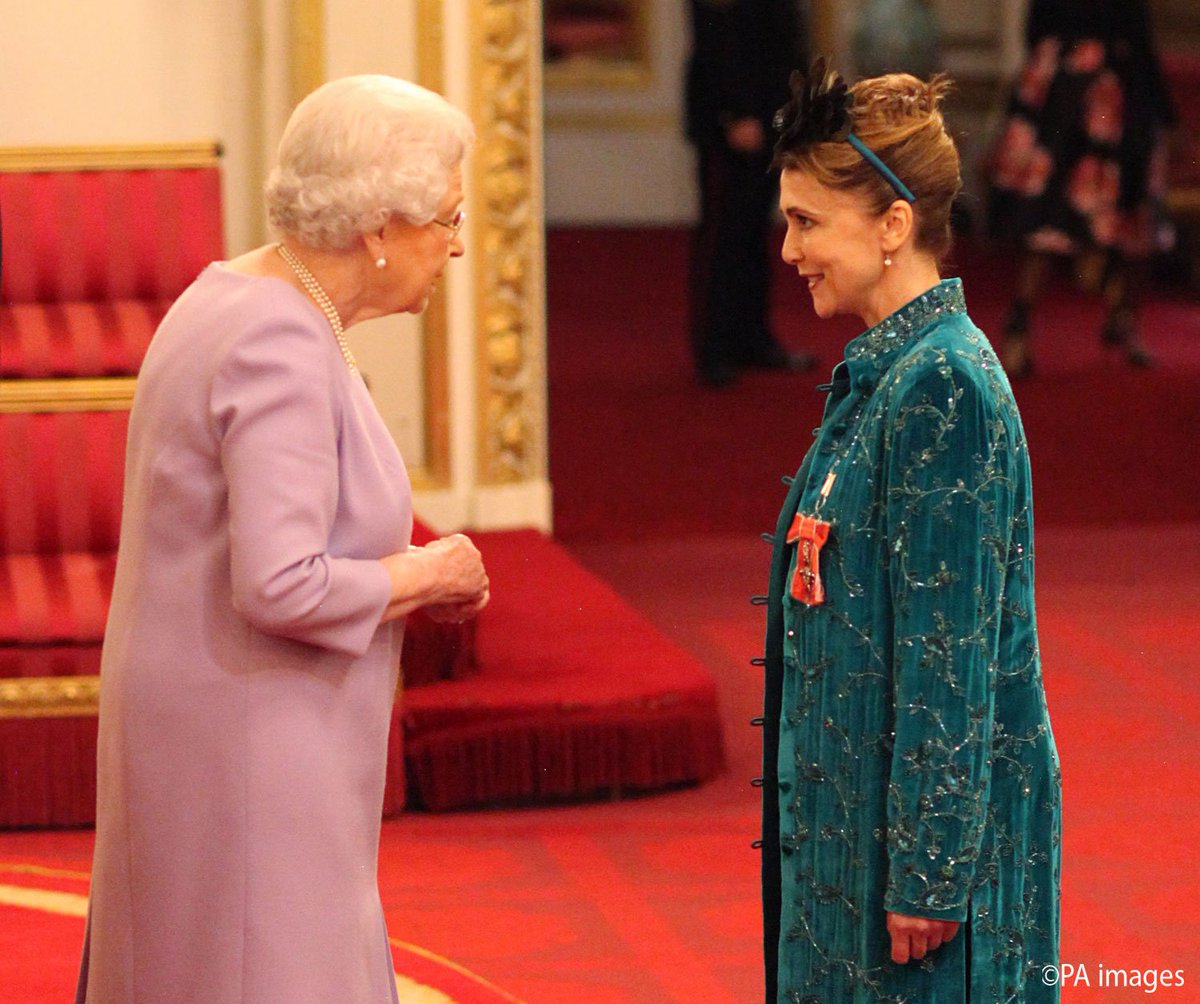 On October 25, 2016, Emma Samms (ex-Holly) was appointed MBE (Member of the Order of the British Empire) by Queen Elizabeth II at Buckingham Palace in London for her work with the Starlight Children's Foundation that she co-founded, bringing happiness to seriously ill children.
Brianna Brown (ex-Lisa) is engaged to Richie Keen. Their wedding is scheduled for Saturday, May 20, 2017, in Santa Ynez, CA.
Ricky Martin (ex-Miguel), 44, revealed on November 16, 2016, that he is engaged to Jwan Yosef, a 32-year-old Syrian conceptual artist. Ricky nervously proposed on his knees with engagement rings. He has 8-year-old twin sons Matteo and Valentino.
Writer Claire Labine died on November 10, 2016 at 82 years of age. She created Ryan's Hope as well as many beautiful stories for GH, OLTL, & GL.
On October 28, 2016, Sean Kanan (Deacon, B&B/Y&R; ex-AJ, GH) received the 400th star on the Palm Springs Walk of Fame located in front of the restaurant, Eigh4Nine, in Palm Springs, CA. He turned 50 on November 2.
Watch Full GH Episodes Online on ABC.com, GH-HD-Blogspot, Fulltvshows.org, Hulu.com, Daily Motion, & YouTube.
Michelle Stafford (Nina, GH; ex-Phyllis, Y&R), hosts a podcast " Single Mom A Go-Go" on Monday, July 11 at 7 p.m. PT / 10 p.m. ET, featuring Lauralee Bell (Christine, Y&R).
Marisa Ramirez (ex-Gia Campbell, GH; ex-Carmen Mesta, Y&R), 38, who plays Maria Baez on the CBS hit "Blue Bloods" gave birth to her first child, a daughter named Violet Rae, on Sunday, May 29, 2016. It is rumored that her ex-husband, Nathan Lavezoli, always wanted children, and they're now back together.
Finola Hughes (Anna) is directing the TV series "Cypress Bayou" -- a small Louisiana town of ancient beings, dark forces, voodoo and other magic -- starring Chase Coleman (ex-Garrett, OLTL). Watch the trailer!
Siri Pinter is Mark Pinter's (ex-Agent Rayner) daughter by his first wife. She's married to NBC's Carson Daly and has a food blog at http://siriouslydelicious.blogspot.com.
Robert Palmer Watkins (Dillon), with a little help from his friends, released a cover of Justin Bieber's "Love Yourself" on January 22, 2016.
Watch an extended cut from ABC with never-before-seen footage of Robin and Patrick's wedding episode of January 7 with a special introduction by Finola Hughes (Anna).
Steve Burton (Dylan, Y&R; ex-Jason, GH) & Jonathan Jackson (ex-Lucky) have teamed up to open a family-friendly restaurant called "Jack and Jameson's Smokehouse" with great barbecue and world-class music at 509 Hillsboro Road in Franklin, TN near Nashville.
Enjoy a little tune with Maurice Benard (Sonny) and his teen daughter, Cassidy, who's a bit embarrassed.
On January 3, Kimberly McCullough (Robin) posted her 2015 Year-End Wrap Up about her best & worst times in which she shares her successes, physical ailments, and sadly a tragic miscarriage of a baby girl at 22 weeks. Our hearts break with her.
Shelly Altman and Jean Passanante are GH's co-head writers starting August 10, 2015, replacing Ron Carlivati. Altman previously worked on One Life to Live, Another World, and Y&R, as well as GH. Passanante was head writer and co-head writer for several daytime dramas, including Y&R, AMC, and ATWT.
Watch Tony Geary on ABC's Nightline on 7/22/15!
Great interview with Tony Geary about leaving the show!
Michael Easton (Silas, GH; ex-McBain, OLTL; ex-Caleb, PC; ex-Tanner, Days) has written the graphic novel "Credence: Lose This Skin." Check out the trailer here!
---
SOD 8/20/18
Courtroom Drama For Kiki!
When Griffin takes the stand during Bensch's trial for sexual harassment, Kiki, who brought the charges against her one-time mentor is aware things could go wrong. Griffin's turn as a witness was not initially the strategy Kiki's attorney, Alexis, had intended- and given that Kiki had an illicit one-night stand with the doc, she gets very anxious. Neither Griffin nor Kiki is aware that Ava has already learned about her daughter's tryst with Ava's beau, thanks to a texting mishap by a well-meaning Franco. Ava isn't finding any humor in the situation, of course, but Kiki is unaware of any shift in her mom's demeanor. Griffin's testimony is indeed a game-changer in the case, but viewers will get a verdict this week.

*Early Editions*
Drew looks to Curtis for advice.
Alexis swallows her pride.
Valentin pleads his case.
Jason backs Sonny.
Drew finds a common thread with Margaux.

*Ratings for 7/16: 1.8

Lexi Ainsworth is returning as Kristina Corinthos-Davis.

Genie Francis returns in September as Laura Collins.

Will Lipton debuted on 8/10 as Cameron Webber. Lipton took over the role from Cade McWatt.

*Hot Plots Preview – Jason And Robert Team Up*
When Robert realizes that the tracking device the WSB implanted in Finn has gone radio silent, he enlists an unlikely ally - Jason - in his quest to find the doc, and along with him, Anna.

*1st Look*
Monica catches up with Ava.
Franco does the wave.
Valentin has a startling realization.

Scott apologizes on 8/13, while Jason has a theory and Josslyn makes an admission.
Carly is accepting on 8/14, while Liz supports a friend and Franco apologizes.
Sonny gets an unexpected visitor on 8/15, while Alexis is cautious and Sam is asked to do a favor.
Joss apologizes to Sonny on 8/16, while Stella offers her condolences and Michael's emotions get the best of him.

*What Will Happen:
Bobbie voices her concerns.
Sonny takes Julian aside.
Alexis gets terrible news.
SOD 8/13/18
Nelle's Last Stand!
The aftermath of Nelle's desperate baby switch with Brad and her equally desperate attempt to flee Port Charles will create major fireworks! Even as the PCPD close in on Nelle, don't expect her to go quietly. Michael grieving for a child who is actually very much alive is but a minor inconvenience in Nelle's mind. As the Nelle drama comes to a head, Michael crosses paths with Lucas, Brad and the baby, who, of course, he doesn't know is his own son.

*Early Editions*
Cameron follows Josslyn's lead.
Scotty does his best.
Sonny tries his best to make things easier for Mike.
Julian gets bad news.

*Ratings for 7/9: 1.8

Leslie Charleson returns this week as Monica Quartermaine.

Finola Hughes returns this week as Anna Devane.

Chloe Lanier is out, for now- at least, as Nelle Benson.

*Hot Plots Preview – Dr. Bensch's Trial Begins*
Before the sexual harassment case against Bensch begins, Scott - who is secretly working to promote Kiki's victory - advises him to settle it. Scott then alerts Franco to the fact that Kiki had sex with another GH doctor, Griffin, and tasks him with telling Alexis.

Jason voices his concerns on 8/6, while Ava is inspired by Julian's actions and Drew makes a grand gesture.
Jason meets with Margaux on 8/7, while Sonny's interest is piqued and Griffin makes a declaration.
Finn refuses to help on 8/8, while Julian is grateful and Maxie calls out Valentin.
Franco makes matters worse on 8/9, while Sonny's day is bittersweet and Jordan takes the initiative.

*What Will Happen:
Franco makes a dramatic move.
Elizabeth is conflicted.
Ava forces Scotty's hand.
SOD 8/6/18
Chloe Lanier (Nelle) and Vinessa Antoine (Jordan) will be leaving the show soon. Antoine will be starring in a new Canadian show, "Diggstown." They will be recasting her role. Expect an exciting finish to Nelle's storyline.

Michael tries to get Nelle to confess so that Carly can go free. Another car hits them while Chase and Sonny watch via hidden camera.

Jason is warned by Margaux. Franco tries to warn Alexis. Nelle won't listen to someone. Valentin is running out of time.

Ratings: Week of 7/2: 11.8

Val (Brytni Sarpy) will be seen again in coming weeks.

Jacob Young (ex-Lucky) was dancing at home and broke his ankle.

Preview: Robert and Finn work together to find Anna. Robert gets worried when Robin tells him that Anna never arrived at her place as planned. Robert is reluctant at first to work with Finn.

7/30 Sonny feels helpful while Jordan figures out what's going on. Julian is urged by Kim to live life one day at a time. 7/31 Lucas isn't sure what to think. Someone lets Michael down. Jordan heads to the police station. 8/1 Sam is phoned by Jason. Sonny feels guilty. Carly is doubtful. 8/2 Jason and Sam visit Ferncliff. Chase is grateful about something. Joss fears that the worst thing has happened.

Carly's life is profiled in photos.

What Will Happen: Something is on Brad's mind. Jordan searches for the truth. Josslyn is really angry.
SOD 7/30/18
Valentin, Maxie, Finn and Lulu arrive where Obrecht has set fire to the Wyndemere tack room with Nina and Peter inside. Curtis arrests a fleeing Obrecht. Finn saves Peter. After he calls Anna, something about her voice on the call makes him suspicious. Valentin rescues Nina. Nina and Obrecht are in trouble with the law. Sam and Jason connect.

Nelle gets desperate. Kim says something, based on being an expert. Sonny won't hear what someone has to tell him. Michael loses it. Sam tries to prove something.

Kathleen Gatti (Obrecht) is interviewed in "Quick Take."

Ratings, week of 6/25: 1.8

Kevin returns from visiting Laura; he has to face the wrath of Sonny.

Robert Scorpio (Tristan Rogers) returns this week.

Greg Vaughan (ex-Lucky) is now dating actress Angie Harmon, which they both shared on social media.

Nelle tries to manipulate Chase into killing Michael (which is what Michael and Chase had planned to get her to do). Chase agrees with her plan in a way that won't make it illegal, since he's a cop.

7/23 Kim helps someone, and Alexis takes Nina's advice. 7/24 Drew runs into Margeaux; they have a friendly rivalry, with sparks (but not romance, yet). Nina wonders how she got so lucky. 7/25 Alexis calls a meeting. Nelle hears it when Josslyn shares something with her. Sonny is cautious. 7/26 Michael is congratuled by Ava. Kevin has to face Sonny. Carly can't figure something out.

GH is applauded for having Franco and Ava team up against Bensch.

Writer Mara Levinsky notes that it was disappointing for none of Elizabeth's relatives to arrive for her wedding, especially after they hinted at it.

"This Is Us," an article about real-life soap opera friends, features Hayley Erin (Kiki) and Camryn Grimes (Mariah, Y&R); Josh Swickard (Chase) and Michael Mealard (Kyle, Y&R); and Sharon Case (ex-Dawn) and Jennifer Gareis (Donna, B&B).

What Will Happen: Jason acts out of desperation. Michael hears what he expected. Sonny wonders how something happened.
SOD 7/23/18
Nelle And Michael Marry!
While Michael and Nelle's wedding doesn't go off without a hitch, "I do's" are exchanged. Yet the parents-to-be experience little newlywed bliss. Chase's last-minute effort to coax the bride out of going through with the ceremony leaves her shaken. However, Carly's surprise appearance at the wedding redoubles Nelle's determination to go through with the nuptials. Carly interrupts the proceedings to levy accusations against the bride, but Nelle isn't sweating that particular detail. Carly is dragged back to Ferncliff, while claims of abdominal pains land Nelle in a hospital bed. At GH, Nelle tells Michael that she wants to get married right then and there. The couple exchanges vows in her room, and Nelle's happiness lasts for seconds before everything goes awry. That's thanks in part to Chase, who pays her a surprise visit. Then Nelle overhears Josslyn telling Michael about witnessing Nelle and Chase's lip lock.

*Early Editions*
Chase treads lightly.
Lucas looks to Alexis for advice.
Jason vows to protect Michael.
Ava attempts to do damage control.
Nelle panics.

*Ratings for 6/18: 1.8

Casey Biggs debuts this week as Dr. Lasaris, a Ferncliff physician.

Leslie Charleson is returning as Monica Quartermaine.

Patrick J. Gibbons is out as Wyatt, Peter's would-be rescuer.

Patty McCormack is out as Monica Quartermaine.

Eden McCoy has been put on contract as Josslyn Jacks.

*Hot Plots Preview – Drew Meets Margaux*
After people close to Drew encourage him to make a fresh start, he has an intriguing encounter with a new woman: Margaux. Sam, Drew and Mike spend some time together. Sam helps Drew realize he can still make new memories, even though he can't find his lost memories. Curtis encourages his pal to start dating again, but Drew states that he isn't ready. On the heels of that conversation, Margaux and Drew have an awkward encounter.

*1st Look*
Chase tries to keep Valentin tied down.
Maxie spends time at the docks.

Sonny expresses his frustrations on 7/16, while Jordan is sympathetic.
Maxie senses something is wrong on 7/17, while Valentin puts two and two together and Obrecht is overcome with emotion.
Curtis offers Liz an explanation on 7/18, while Valentin buys some time and Julian pays Sonny a surprise visit.
Sonny gets in over his head on 7/19, while Carly faces the consequences of her actions and Nina dodges accusations.

*What Will Happen:
Obrecht encounters an obstacle.
Valentin is desperate.
Diane is the bearer of bad news.
SOD 7/16/18
The Walls Close In On Obrecht!
As Curtis and Sam's investigation into Peter continues, new obstacles threaten Obrecht's ability to avoid being busted as Peter's abductor. At the cabin, Peter makes a strong pitch to Nina in favor of releasing him, warning her that his new scout buddy, Wyatt, might well return to free him. For her part, Obrecht isn't sure that she can trust her reluctant co-conspirator. With Peter's infection worsening, Obrecht heads back into town and makes a risky move to get a prescription for antibiotics. Unfortunately for her, she encounters Finn before making a clean getaway from GH, as well as running into Franco. Franco's presence is significant because he just so happens to be Wyatt's art therapist, and the boy has told him all about finding a man tied up in the woods. Wyatt didn't see Obrecht's face, but he did see her shoes and hear her voice, and when Wyatt spies her at the hospital, he insists that she is the woman responsible for the hostage situation he discovered. Obrecht does her best to deny the charge, but it's very disconcerting. Franco and Finn, who are determined to get to the bottom of the matter, soon make their way to the cabin.

*Early Editions*
Carly is unapologetic.
Curtis encourages Drew.
Franco confronts Obrecht.
Maxie defends Nina.
Jason doesn't want to wait any longer.

*Ratings for 6/11: 1.8

Tequan Richmond appears this week as TJ Ashford!

Finola Hughes begun her annual summer vacation on 6/25, when Anna was presumably kidnapped en route to the airport.

*Hot Plots Preview – Will Ava Learn Kiki's Secret?*
After finding out about Griffin and Kiki's one-night stand, Scott decides to clue in Ava - and he believes that Alexis also needs to know about her client's tryst with the doc. While Scott meets with Ava, Griffin and Kiki have a frank talk about their secret. Adding to Kiki's worries, male colleagues begin to treat her differently on the job.

Sonny makes an offer on 7/9, while Julian stands his ground and Jason runs interference.
Michael apologizes on 7/10, while Nelle is shaken and Carly confides in Kevin.
Nina chastises Valentin on 7/11, while Nelle suffers a setback.
Sonny prepares Mike on 7/12, while Valentin questions Nina's story and Jordan looks to Stella for guidance.

*What Will Happen:
Carly demands to see Kevin.
Something about Oscar seems too familiar to Ava.
Chase makes a plea.
SOD 7/9/18
4th Of July Fireworks!
Peter, who remains Obrecht's hostage, has no independence to savor. He does get a glimmer of hope, however, that he may soon be rescued, and warns Nina that this may be her last chance to let him go without facing serious consequences.
Jason, meanwhile, runs into Danny and Sam as they celebrate the holiday on the footbridge.
At the Metro Court, where the terrace offers prime fireworks viewing, Brad and Lucas converge with Julian and Kim. The doc quickly realizes that Lucas's impending family expansion is the reason for Julian's recent interest in birth parents and adoption laws. The group watches the fireworks together, much to Julian's delight.
In the park, Josslyn struggles to come clean with Oscar about stealing the cologne she gifted him. The pair runs into another friend of theirs: Cameron, who has had an age bump! Meanwhile, Cameron's mom, Liz, watches the fireworks with Franco from their doorstep.

*Early Editions*
Sonny pays Carly a visit.
Nina attempts to stall Valentin.
Stella confides in Mike.
Ava is concerned about Nelle.

*Ratings for 6/4: 1.8

Patrick Cox is appearing as Rupert, the Burly intern Sonny tasks to keep an eye on Carly.

Patrick J. Gibbons Will appear as Wyatt.

Cassandra James debuted on 6/29 as Terry, Liz's childhood friend from Colorado.

Michael Leone is out as Cameron Webber. The role has been taken over by Cade McWatt.

Dominic Zamprogna (Dante Falconeri) has decided to leave the show.

*Hot Plots Preview – Michael Lays A Trap For Nelle*
Michael's loved ones react mostly in horror when he announces his engagement to Nelle. However, Michael only proposed to get the goods on the schemer.

*1st Look*
Oscar has a serious talk with mom Kim.
Chase pays a visit to Jordan.

Sonny gets positive news on 7/2, while Peter issues a warning and Chase comes clean.
Nelle turns on the charm on 7/3, while Sonny reassures Carly and Franco's fears are assuaged.
Julian looks to expand on 7/5, while Sonny gets word from an old friend and Franco has a heart to heart with Scott.

*What Will Happen:
Jason assures Sonny.
Nelle's appointment is delayed.
Michael offers a solution!

Eden McCoy (Josslyn) is featured in the Take Five interview this week!
SOD 7/2/18
Michael's Shocking Move To Trap Nelle!
Now that Michael has (finally) gotten wise to Nelle, he pulls out all the stops to get her to lower her guard, all with an eye toward proving that she gas-lighted his Ferncliff-bound mama, Carly. Michael and Jason have a heart-to-heart about Michael's efforts to take down Nelle, with Jason warning him that he's playing a dangerous game. Having already used Spinelli's spyware to trap Nelle in one big whopper, Michael is confident that he's getting closer to hitting true pay dirt. Michael makes a shocking move to advance his plan!

*Early Editions*
Josslyn is conflicted.
Jason gets a little closer to what he wants.
Lulu is surprised by a visitor.
Scott has an update for Alexis.

*Ratings for 5/28: 1.8

Celesta DeAstis returned last week as Nurse Francesca.

*Hot Plots Preview – Jason Is Busted*
Jason's stint as a Ferncliff janitor comes to an abrupt end when Mary Pat uncovers his connection to Carly and escorts him off the premises. Mary Pat takes perverse pleasure in breaking the news to Carly that her protector has left the building. But Carly does score a point when Mary Pat is forced to follow orders and bring another familiar face from home in to see her.

Curtis and Sam hit a snag on 6/25, while Nina is livid and Valentin continues his efforts.
Kim has reason to celebrate on 6/26, while Josslyn tells a white lie and Carly is surprised.
Sonny is interrupted on 6/27, while Carly's curiosity is piqued and Ava considers the alternative.
Chase makes a promise on 6/28, while Jordan learns the truth and Scott gets an offer he can't refuse.

*What Will Happen:
Sam helps Jason.
Lucy worries about Kevin.
Spinelli and Jason catch a break.
---
Don't forget to sign up for our weekly scoops newsletter for more scoops!!
Our other pages for news, scoops, and spoilers: AMC, ATWT, AW, B&B, Days, GH: Night Shift, GL, Loving/The City, OLTL, Passions, PC, Y&R, General Daytime, 24, Battlestar Galactica, Heroes, Jericho, Lost, Smallville, & Star Trek.
This page is dedicated to Hilary, our beloved late volunteer, who used to update the scoops pages.
Back to the Main General Hospital Page
Page updated 8/15/18
---