All About General Hospital!
NEWS AND INFORMATION! Scoops and Spoilers Below
Daytime soaps didn't air Wednesday, Jan. 21, due to news coverage of the inauguration. They will air Thursday, Jan. 22.
SID Spoilers: Shocking Secrets Revealed
OLDER NEWS:
The show didn't air Wednesday, Jan. 13 due to news interruption. It will air tomorrow, Thursday, Jan. 14.
GH wil have a special episode to honor Sean Donnelly/John Reilly
Jacob Young (ex-Lucky) Talks About His New Podcast
John Reilly (ex-Sean Donnelly) has passed away. More
GH will re-air tomorrow, Jan. 7 (it was pre-empted yesterday by news).
SID Spoilers: Kevin Reveals Ryan's Condition
Canada-bound William DeVry sounds off on his 'shocking' GH exit!
SID Spoilers: Jason Makes a Threat
GH will not air new episodes Thursday 12/30 or Friday 12/31.
SID Spoilers: Anna Wants the Truth from Dante
SID Spoilers 12/2/20: Sonny Wants To Tell Sam the Shocking Truth!
GH will air a re-run Thursday, 11/26 due to Thanksgiving, and Friday will be pre-empted by football.
SID Spoilers: Brad Fears For His Life
Steve Burton (ex-Dylan, Y&R; ex-Jason, GH) launched a guide for losing weight and becoming fit at www.burtonnutrition.com. The online program offers tips, recipes and products to purchase to help achieve a healthier lifestyle. There's also a VIP Club to join that offers more benefits, such as weekly webinars with Burton and other fitness celebrities.
If you loved AMC and/or OLTL and would like to see them back, please show your support to ABC & Hulu. Right now, they are considering airing vintage episodes & incorporating some characters into GH. Click here to find out how you can help make that happen!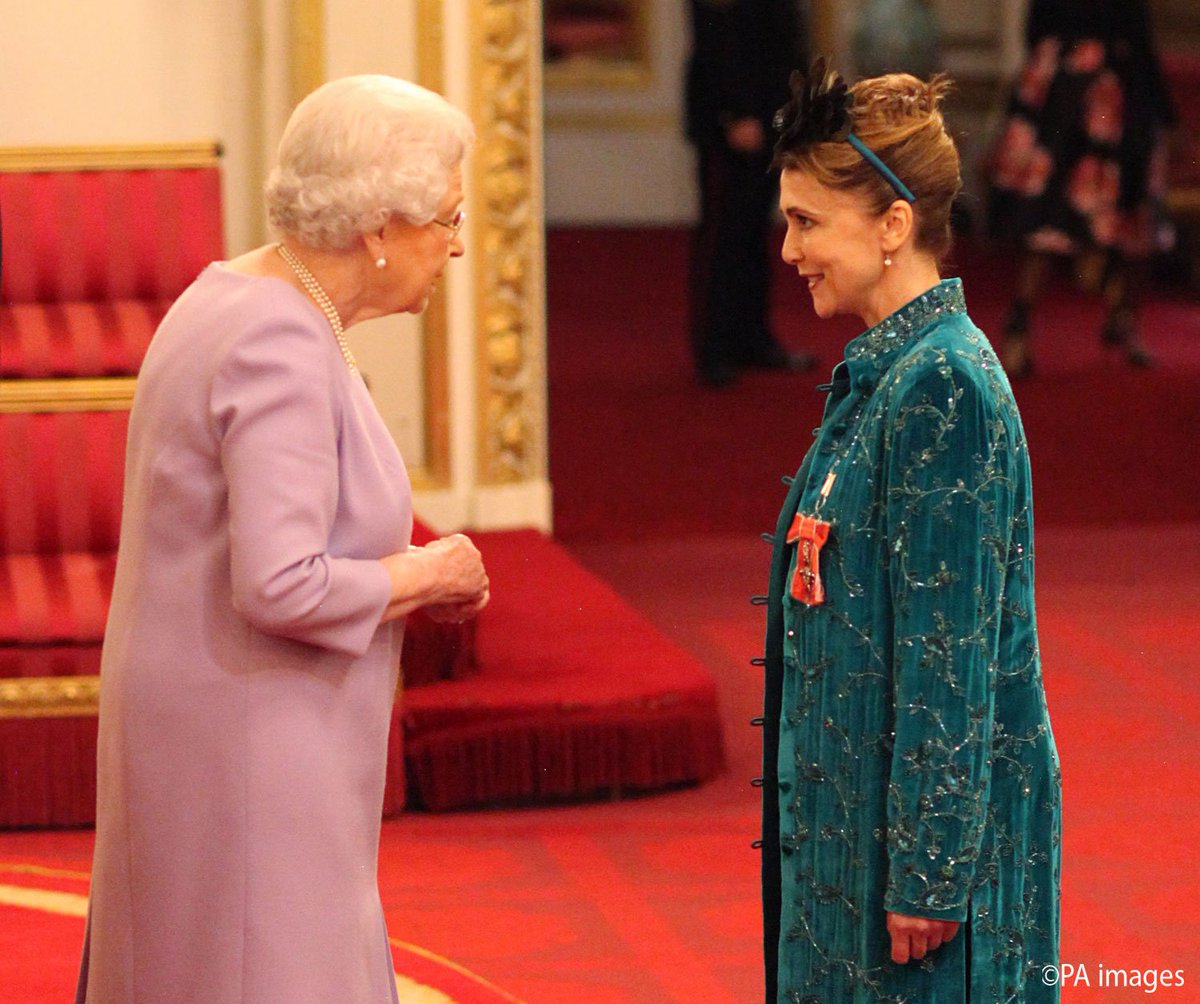 On October 25, 2016, Emma Samms (ex-Holly) was appointed MBE (Member of the Order of the British Empire) by Queen Elizabeth II at Buckingham Palace in London for her work with the Starlight Children's Foundation that she co-founded, bringing happiness to seriously ill children.
Watch Full GH Episodes Online on ABC.com, GH-HD-Blogspot, Fulltvshows.org, Hulu.com, Daily Motion, & YouTube.
---
By Suzanne
SOD 1/25/21
Mikey Jerome played the kind stranger that helped Sonny out last week. He previously played a small part on "One Life to Live" after winning season 3 of "I Wanna Be a Soap Star" in 2006. He speaks at length in an article about getting the job. Jan. 11 was his last day.

Ratings, week of 12/21: 1.54

1/18 Cameron learns something about his future that's important. Nina gets an apology from Jax. 1/19 Maxie and Dante have a conversation that is very personal. Franco is confronted by Elizabeth. Britt sees Peter in a new light. 1/20 Alexis tries to make things right with someone. Carly is comforted by Josslyn. 1/21 Ava puts her mind toward peace. Carly asks someone for help. Nina has Valentin's number.

Former writers Charles Pratt, jr. and Tracey Thomson talk about the new series they created on the Disney Channel, "Secrets of Sulphur Springs."

Lisa LoCicero (Olivia) and Kelly Thiebauld (Britt) list their favorite things.

What Will Happen: Britt is warned by Jason about Cyrus. Olivia thinks Tracy might have answers. Sam hears someone on the phone.
SOD 1/18/21
Denise Alexander (Lesley, Laura's mom) dropped by Jan. 7 for a quick visit.

Emme Rylan (Lulu) talked about her departure from the show on Instagram. She was put on a recurring status while Lulu is in a coma. She hasn't moved away and it wasn't her choice. They did it for storyline reasons. She's looking for other jobs.

"When Calls the Heart" returns for its 8th season Feb. 21, starring Jack Wagner, on the Hallmark Channel.

An article Features Alicia Leigh Willis (ex-Courtney) and what she's doing now.
SOD 1/11/21
The two headwriters discuss Laura finding out that she's half-sister to Cyrus and Martin.

Ian Buchanan (Duke) talks about his brief return to the show when Julian was dying and saw Duke.

Sofia Mattson (Sasha) is interviewed in a "Quick Take."

Ratings, week of 12/7: 1.56.

Stephen A. Smith (Brick) has a new job at ESPN's streaming service, ESPN+, on top of his other gigs there.

The show is given a Thumbs Up! for bringing Tracy back.

Johnny Wactor (Brando) and Cynthia Watros (Nina) share their health tips.
SOD 1/4/21
Johnny Wactor (Brando) is featured in a short interview. He talks about working for Cyrus, being attracted to Sasha and fan reaction to his scenes with Maxie.

Ratings, week of 11/30: 1.60.

Annie Abbott played Florence Gray. She last aired 12/21.

Franco returns from Switzerland, still with the brain tumor in his head and hearing Peter's voice. Obrecht will be helping him. Elizabeth is happy to have him back. Obrecht is eager to know why Peter is in Franco's head.

12/28 Carly knows more than she's telling. Britt chooses a side. Peter and Maxie figure out what to name their baby. 12/29 Jackie comforts someone that she's known a long time. Someone tests Brando's loyalty. Carly gets a visit from someone she doesn't expect. 12/30 Ned has to go away to help someone. Finn is worried about how much Alexis is drinking. Carly plots something. 12/31 is a re-run of Mike's death.

Genie Francis (Laura) is chosen as Performer of the Week.

Preview for 2021- There will be more action, intrigue and romance, and more, this year. The Corinthos family is stunned to its core when they learn Sonny is dead. When they move against Cyrus, they find that they have a powerful enemy. Sam decides to concentrate on her career. She makes friends with someone that she's not normally close to. Big medical news will knock Sam off her feet. Jason and Sam are pulled apart often as he tries to keep everyone safe from Cyrus. Laura now has more family, including Cyrus (whom she may not want as family). She may try to play the two brothers off each other. Finn tells Anna the truth, but she doesn't in turn tell him the truth...as their wedding approaches. Robert and Jackie share an attraction. Because of some shocking news Peter gets, a terrible chain of events will be set in motions. Chase/Willow/Michael/Sasha may have to decide who will stay with whom. Ned doesn't want to tell Olivia the truth, but Alexis, the drunk, may let it spill out. Problems may be in store for the Quartermaines when Olivia finds out why Alexis was arrested. Nikolas and Ava shore up their shaky relationship, but they always have to worry about what will happen with Ryan. Dante has to go up against his old friends in his mission. He still doesn't know that Lulu still loves him. As Franco gets more medical problems, Elizabeth tries to keep her family together. Obrecht plots her revenge. What happened to Dr. Kirk may affect Liesl and Scott's relationship. Curtis and Jordan still have to work out the lines of where their work and their relationship starts and ends. Because Jax kept the truth about Nelle from Nina, he'll be in big trouble. Secrets and lies always come out in Port Charles. Martin requests something that might make Valentin an enemy of the Corinthos clan. Valentin tries to get some help for Alexis. Brook Lynn returns, and we learn about the pregnancy test she took. Britt and Jason will keep arguing as they work to find out what Cyrus is up to at GH. Brando has a lot going on as he contends with Sasha and Cyrus, and he might get in trouble for some decisions he made. Trina is very upset with Taggert, but Portia encourages him not to give up on her. Molly decides something that may change her relationship with TJ. The lie about Cam and Joss that Dev told may last for awhile, until the teens figure it out. Lucas and Sam have to deal with Julian's death and how to put his life back together.

A Year in Review recaps what's been going on this year on the show.
SOD 12/7/20
Tristan Rogers (Robert) is briefly interviewed about his current work on the show.

Ratings: week of 11/9: 1.48.

Ashton Arbab (Dev), Mark Lawson (Dustin) and Will deVry (Julian) have left the show.

12/7 Maxie wants to start her new life with Peter. Michael is relieved. Gregory and Finn spend time together. 12/8 Trina asks Joss for help in finding her dad. Brando tries to get Sasha to see things his way. Danny and Jason play a board game. 12/9 Curtis finds a new clue. Diane learns something interesting about Cyrus. Someone visits Laura that she didn't expect. 12/10 Finn gets swept away by his feelings. Ned is exposed for his cheating by Monica. Sam has had it with the way Alexis acts.

The show is given a Thumbs Up! for bringing in Cyrus (and to his portrayer) but given a Thumbs Down! for the too-easy way that Brando was able to convince Cyrus to trust him.

Johnny Wactor (Brando) is featured in an interview.

The annual Holiday Guide article has soap-opera- and soap-actor-related things to buy as gifts.

An article focuses on characters who should never have been killed off on each show, such as Alan, Duke and Cesar.

What Will Happen: Carly gets very angry about Julian. Nina shows compassion for someone. Michael and Willow talk about their relationship.
SOD 12/7/20
Ratings, week of 11/2: 1.49.

Parry Shen (Brad) returned briefly last week. Matt Trudeau plays Lucas as of 11/16.

11/30 Olivia tries to get a couple together. Sam recalls something that might be important. Alexis is invited to dinner by Carly. 12/1 Martin and Valentin disagree on something. Curtis goes out of town to follow a clue. Ava has to figure out how to deal with a bad situation. 12/2 Jordan tries to get help from Portia. Sam plays confidante to Joss. Sonny and Jason decide what to do next. 12/3 Portia and Jordan discuss something important. Ava thinks Nikolas might be able to help her. Taggert takes things out on Carly.

The show is given both a Thumbs Up! and Thumbs Down! for the Anna/Alex story.

Tristan Rogers (Robert) is interviewed because it's his 40th anniversary on the show.

In an article entitled "Random Inquiries," stars of each show are asked a bunch of questions, including Donnell Turner (Curtis) and Kin Shriner (Scott).
SOD 11/30/20
In honor of his 5th anniversary on the show, Donnell Turner (Curtis) is interviewed.

Ratings, week of 10/26: 1.46.

Jane Elliott (Tracy) returns for the holidays.

Inga Cadranel (Harmony) will not be reprising her role because she's filming in Canada (and quarantined).

Briana Lane (Brook Lynn) left the show 11/16. Lane talks about her time on the show in a brief article.

Will deVry (Julian) has been teasing about leaving the show on Twitter, but he hasn't confirmed that he's actually leaving.

11/23 Laura is stopped by Mac on her way somewhere. Dustin and Dante both want the same outcome. Cameron is hurt. 11/24 Maxie searches for Mac. Ava is asked by her brother for a favor. Sam can tell that someone is not being honest with her. 11/25 Julian is given an ultimatum by Ava. Scott supports Elizabeth. Laura gets some bad news from Kevin. 11/26 is a re-run of last year's Christmas Carol episode.

Actors share their favorite Thanksgiving recipes, including Kathleen Gati (Liesl) and John J. York (Mac).

What Will Happen: Jason and Danny spend some fun time together. Lulu is advised by Laura to take her time. Julian gets a tongue-lashing from Alexis.
SOD 11/23/20
Ratings, week of 10/19: 1.42

As reported earlier, Emme Rylan (Lulu) has left the show (which she didn't choose). She and her family are going on a long road trip.

11/16 Martin and Valentin meet up. Nina is flummoxed. Jax is warned by Carly to be careful. 11/17 Jason tells Britt his theory. Joss and Trina study for SATs. Nikolas defends Ava when she needs support. 11/18 Britt finds that she may be in a tough spot. Julian attempts a new way to do something. Sonny gets suspicious. 11/19 Jason is asked by Sam to help her out in the night time. Cyrus is read the riot act by Alexis. Laura is Lulu's confidante.

The show is given a Thumbs Up! for having Dev show his dark side.

What Will Happen: Monica gives Ned advice about Brook Lynn. Nina learns something about her missing daughter. Michael hears some honesty from Willow.

Briana Nicole Henry (Jordan) is interviewed in the short, one page "Take Five" feature.
SOD 11/16/20
The writers talk about the new triangle with Alexis/Ned/Olivia and how they enjoy writing for them.

Ratings, week of 10/12: 1.38.

Emme Rylan (Lulu) and William deVry (Julian) are rumored to be leaving, as we posted already on our Rumors and Predictions Page.

11/9 Valentin meets with Martin. Chase prays in the hospital chapel. Peter really wants to know what's new. 11/10 Cyrus and Lulu run into each other. Chase is comforted by Willow. Robert does more sleuthing. 11/11 Scotty and Franco meet up. Dante takes a dangerous risk. Someone unexpected visits Jason.

Kim Delaney (Jackie) is featured in an interview.

What Will Happen: Britt is visited by Jason. Discussing Lulu's article, Peter suggests something new. Robert is too late in his pursuit.
SOD 11/9/20
The show has a special election-themed episode Monday, 11/2. It's also about the 100th anniversary of the passage of the 19th amendment, giving women the right to vote. Josslyn and Trina are featured, since it's their first time to vote.

Ratings, week of 10/5: 1.48

Laura (Genie Francis) returns and will be very busy this month.

Gregory Harrison will now play Gregory Chase, Finn and Chase's dad (previously played by James Read).

11/2 Lucy tries to get past a mistake she made. Portia gets assistance from Ava. Josslyn learns about her great-grandmother as she prepares to vote. 11/3 Spinelli gets contact from Peter. Valentin gets curious. Julian worries when he can't find Ava. 11/4 Finn is discombobulated. Chase goes out with Jackie for dinner. Something surprises Valentin. 11/5 Curtis looks for the truth. Robert is phoned by Finn. Anna is desperate.

The show is given a Thumbs Up! for the way they handled Mike's death and funeral, and all of the performances, and Dante's return.

November Sweeps Preview: Laura returns to town and isn't happy with the way Cyrus has taken over her town and hospital. Sonny is sure that Cyrus has been breaking their truce, but he needs proof. Laura wants to find answers and bring Cyrus down. Underneath the Cyrus story, there is the story about Taggert still being alive. Many people will have their lives disrupted when that secret comes out. Anna discovers the truth about Peter's lineage and also has to decide what to do with that knowledge and how she'll deal with Alex. Alex will show up in a very dramatic way this month. Anna and Finn have to stop her from a "lethal plan." Finn and Anna also plan to get married. Finn has to deal with his family problems, and we learn what really happened between him and Jackie. Jason and Sam finally have some peace and quiet. They have to figure out how to be with each other daily and learn different ways to relate to each other. Alexis' family and friends won't let her drink herself to death. Ned has decided never to speak about his one-night-stand with Alexis again. It might come out, anyway. Brook Lynn finds something out that might help them get ELQ back. Nikolas and Ava have to figure out whether they can trust each other and their feelings, and how to keep Ryan away, too. Franco and Elizabeth have a sudden medical crisis that throws them, despite having a happy marriage. This crisis may help unlock the key to some big secret in Port Charles that has been in the works for years. Julian's bad history comes back to bite him and will make November "explosive." Jordan and Curtis have to decide whether to bring Portia in on their Cyrus plans when Portia suspects that Jordan may be dirty. Peter may make a mistake, thanks to a call he gets from a certain presumed-dead person. As Robert tries to manage the situation, Dante learns a lot when investigating Peter, which might have global repercussions. Brando runs into Sasha as he continues working undercover in Cyrus' operation. He wants to help her with her drug problems, since he has had his own troubles in that way. He doesn't want to risk blowing his cover, though. Carly may have some further worries because of Nelle that will affect her family. Jax is still involved in Carly's secrets. He tries to help Nina track down her daughter, but it may risk Jax's secrets. Lulu is stuck in a bad situation between her feelings for Dante and Dustin. Britt finally learns who Cyrus really is and has to decide what to do about him. She sees an old acquaintance when someone is delivered to the hospital. Michael, Willow and Chase have to deal with their feelings. Chase will want to finally tell Willow the truth about Sasha. Josslyn has trusted Dev, which may have been a mistake. Cameron and Trina deal with their feelings.

Laura Wright (Carly) celebrates 15 years on the show and takes a look back at her stories.

What Will Happen: Peter is disconcerted by a call. Anna finds out the truth. Franco gets some bad news.
SOD 11/2/20
Kathleen Gati (Liesl) talks about returning to the show.

Ratings week of 9/28: 1.18.

Demi Moore (ex-Jackie) will star in and produce a show "Dirty Diana" for Amazon.

10/26 Kevin is asked for his opinion by Lulu. Maxie gets defensive. Julian gets in the way. 10/27 Chase wonders why Sasha is acting strangely. Kevin is asked for his help by Anna. Dante apologizes to someone. 10/28 Brook Lynn gets an apology from Chase. Sasha gets a new friend. Ava is tempted by Nikolas. 10/29 Julian considers Nikolas' offer. Sonny is asked for advice by Spinelli. Maxie celebrates her birthday with the people she loves.

Kin Shriner (Scotty) and Maurice Benard (Sonny) are interviewed together.

Tony Gear (ex-Luke) shares info and photos of his new film "The Obituary."

Stars from each soap share their favorite things about Hallowen, including Briana Lane (Brook Lynn), Mark Lawson (Dustin) and Sydney Mikayla (Trina).

What Will Happen: Jordan finds out more about why Britt is involved with Cyrus. Curtis and Jax make a pledge. Carly and Nina argue.

Eden McCoy (Josslyn) is featured in the short one-page "Take Five" article.
---
Don't forget to sign up for our weekly scoops newsletter for more scoops!!
Our other pages for news, scoops, and spoilers: AMC, ATWT, AW, B&B, Days, GH: Night Shift, GL, Loving/The City, OLTL, Passions, PC, Y&R, General Daytime, 24, Battlestar Galactica, Heroes, Jericho, Lost, Smallville, & Star Trek.
This page is dedicated to Hilary, our beloved late volunteer, who used to update the scoops pages.
Back to the Main General Hospital Page
Page updated 1/21/21
---