All About General Hospital!
NEWS AND INFORMATION! Scoops and Spoilers Below
Tuesday, July 19, 2016, 11 a.m. PT / 2 p.m. ET
Vinessa Antoine (Jordan) Live Chat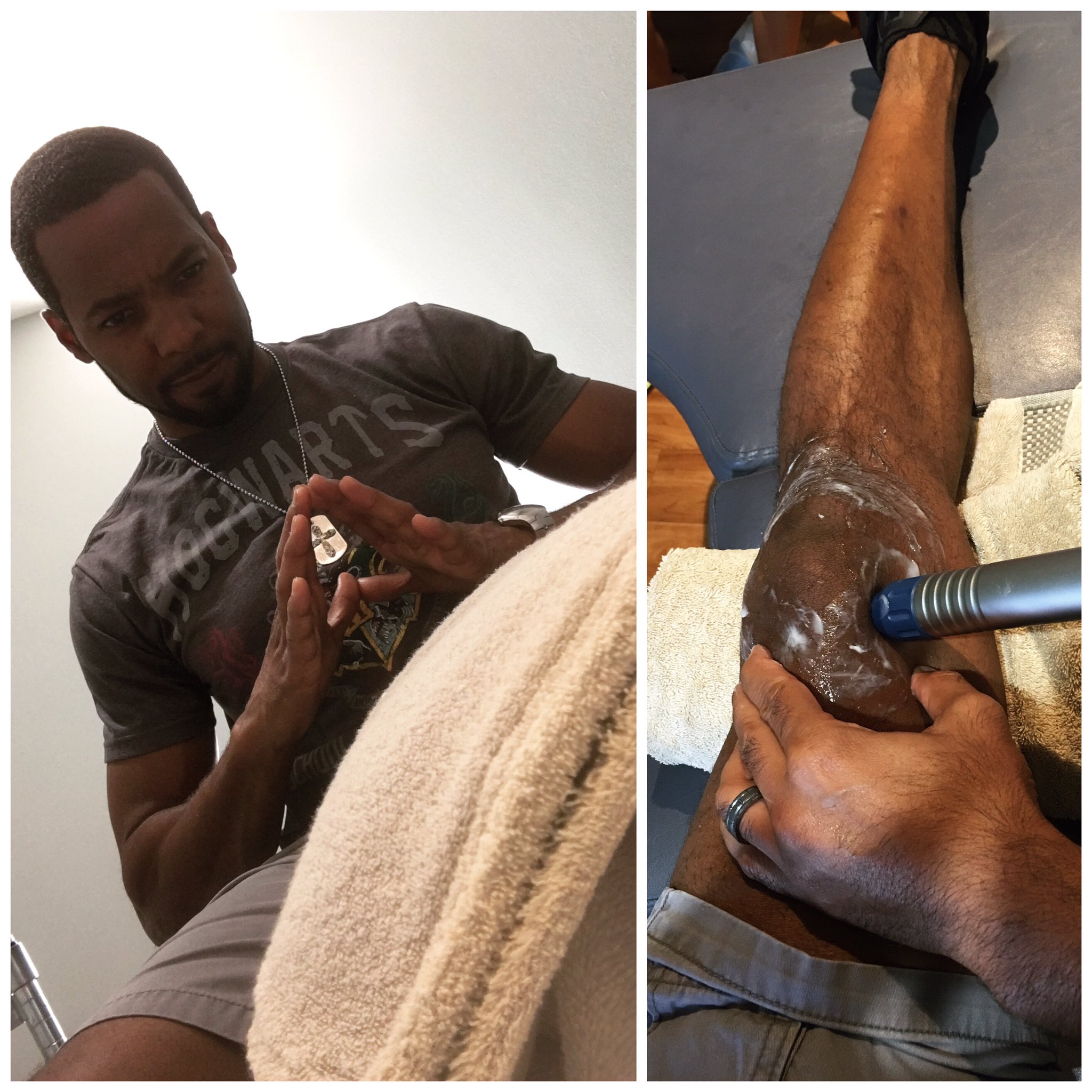 On July 6, Anthony Montgomery (André) shared that he is receiving sound and shock wave treatments on his left knee for a torn meniscus incurred while earning a green belt in Hapkido on June 29.
Michelle Stafford (Nina, GH; ex-Phyllis, Y&R), hosts a podcast "Single Mom A Go-Go" on Monday, July 11 at 7 p.m. PT / 10 p.m. ET, featuring Lauralee Bell (Christine, Y&R).
Watch Full GH Episodes Online on ABC.com, Fulltvshows.org, Hulu.com, Daily Motion, & YouTube.
Marisa Ramirez (ex-Gia Campbell, GH; ex-Carmen Mesta, Y&R), 38, who plays Maria Baez on the CBS hit "Blue Bloods" gave birth to her first child, a daughter named Violet Rae, on Sunday, May 29, 2016. It is rumored that her ex-husband, Nathan Lavezoli, always wanted children, and they're now back together.
Erin Chambers (ex-Melanie, Y&R; ex-Siobahn, GH) and her husband, Carson McKay, welcomed their first child, a son named Roan James, on June 2, 2016.
Haley Pullos (Molly) graduated from high school on Thursday, June 2, 2016. She turns 18 on July 10.
Ashley Jones (Parker, GH; Bridget, B&B) gave birth to a boy named Hayden Joel on Tuesday, May 24, 2016, with husband Joel Henricks.
Jason Thompson (Billy, Y&R; ex-Patrick, GH) and his wife Paloma Jonas welcomed their first child, son Earth Bowie, on May 25, 2016.
Jensen Buchanan (ex-Elise, Y&R; ex-Marley/Vicky, AW & ATWT; ex-Sarah, OLTL; ex-Melissa, GH & PC) was arrested for driving under the influence on the morning of May 18, 2016, when her black 2016 Mercedes drifted across a double yellow line and slammed into a 2014 Ford C-Max at 6:20 a.m. in Buellton, near Santa Barbara. While her injuries were considered minor, the other driver was treated for "major injuries" at Cottage Hospital.
See the 43rd Annual Daytime Emmy Awards Here! Click here for the list of nominees and winners.
Bryan Craig (Morgan) was in a serious car accident on May 4, 2016 when another driver T-boned his Corvette and forced it into a fire hydrant. Even though he wasn't wearing a seatbelt and no air bags deployed, Bryan is ok.
"General Hospital" won the Emmy for Outstanding Drama Series on May 1, 2016.
Risa Dorken (Nurse Amy) and Bo Clark will marry on June 24, 2017.
Bryan Craig (Morgan), Daytime Emmy winner for Younger Actor, and Kelly Thiebaud (ex-Britt) will tie the knot on March 18, 2017.
Laura Wright (Carly, GH) and husband, John, have decided to divorce after 20 years together and two children.
Finola Hughes (Anna, GH ex-Alex, AMC; ex-Helena, Sunset Beach) is directing the TV series "Cypress Bayou" -- a small Louisiana town of ancient beings, dark forces, voodoo and other magic -- starring Chase Coleman (ex-Garrett, OLTL). Watch the trailer!
Brandon Barash (ex-Johnny) and Kirsten Storms (Maxie), who married in June 2013, announced in April 2016 that they are divorcing. They have a daughter, Harper Rose, 2.
"Ladies of the Lake," the new digital series based on the novel by Days' Executive Producer Ken Corday, has announced its cast. Kyle Lowder (ex-Brady, Days; ex-Rick, B&B), Arianne Zucker (Nicole, Days), John-Paul Lavoisier (Philip, Days; ex-Rex, OLTL), Martha Madison (Belle, Days; ex-Elizabeth, GH; ex-Lola, Passions), Wally Kurth (Justin, Days; Ned, GH), Marie Wilson (Summer, Days; ex-Meg, ATWT; ex-Karen, PC & GH), Gordon Thomson (ex-Walter, Days; ex-Freeman, Passions; ex-AJ, Sunset Beach; ex-Adam, Dynasty), John Callahan (ex-Edmund, AMC; ex-Dr. Baker, Days; ex-Leo, GH), Patrika Darbo (ex-Nancy, Days), Lilly Melgar (ex-Lily, GH; ex-Claudia, B&B), Jessica Morris (ex-Jennifer, OLTL) & Jillian Clare (ex-Abby, Days) will appear in the new soap from Michael Caruso.
Natalia Livingston (ex-Emily, GH; ex-Taylor, Days) announced her engagement to Dr. Matt Aldag, a neuroscientist and science writer, on March 23, 2016.
Jacob Young (Rick, B&B; ex-JR, AMC; ex-Lucky, GH) and wife Christen welcomed their third child, a girl named Grace Elizabeth, on March 20, 2016 who joined Luke Wayne, 7, and Molly, 2. They now live in a small town in northern Utah, from which Jake commutes to work in LA.
Teresa Castillo (Sabrina) and husband Shane Aaron had a baby boy named Sebastian James on January 25, 2016, who joins sister Victoria Milani, 2.
Siri Pinter is Mark Pinter's (ex-Agent Rayner) daughter by his first wife. She's married to NBC's Carson Daly and has a food blog at http://siriouslydelicious.blogspot.com.
George Gaynes, who originally played crime lord Frank Smith, passed away at 98 in North Bend, Washington, on February 15, 2016. Smith hired Luke to run the Campus Disco as a money-laundering operation. Luke was always under his thumb until he managed a way to break free.
General Hospital's writing team won The Writers Guild of America (WGA) award for 2015 in the daytime drama category. The award ceremony took place on Saturday, February 13, 2016, at the Hyatt Regency Century Plaza Hotel in Los Angeles and simultaneously in New York.
ABC's General Hospital, Writers: Ron Carlivati, Anna Theresa Cascio, Andrea Archer Compton, Suzanne Flynn, Kate Hall, Elizabeth Korte, Daniel James O'Connor, Elizabeth Page, Jean Passanante, Katherine Schock, Scott Sickles, Chris Van Etten.
Robert Palmer Watkins (Dillon), with a little help from his friends, released a cover of Justin Bieber's "Love Yourself" on January 22.
Watch an extended cut from ABC with never-before-seen footage of Robin and Patrick's wedding episode of January 7 with a special introduction by Finola Hughes (Anna).
Matthew Ashford (ex-Tom) and his girlfriend Lana Buss had a daughter, Willa, on November 30, 2015. Willa joins brother Henry and two half-sisters, Grace & Emma.
Steve Burton (Dylan, Y&R; ex-Jason, GH) & Jonathan Jackson (ex-Lucky) have teamed up to open a family-friendly restaurant called "Jack and Jameson's Smokehouse" with great barbecue and world-class music at 509 Hillsboro Road in Franklin, TN near Nashville.
Enjoy a little tune with Maurice Benard (Sonny) and his teen daughter, Cassidy, who's a bit embarrassed.
On January 3, Kimberly McCullough (Robin) posted her 2015 Year-End Wrap Up about her best & worst times in which she shares her successes, physical ailments, and sadly a tragic miscarriage of a baby girl at 22 weeks. Our hearts break with her.
General Hospital actors Robert Palmer Watkins (Dillon) and Brytni Sarpy (Valerie) team up with Chris O Music and Victor Olivas to bring a new twist to Selena Gomez's "Good For You."
Michelle Stafford (Nina, GH; ex-Phyllis, Y&R) announced the birth of her second child, son Jameson Jones Lee Stafford, on Saturday, October 24, 2015, with a sweet Instagram shot of the baby with his big sister, Natalia, 5.
John Stamos (ex-Blackie) entered rehab on June 24, 2015, due to a long-standing substance abuse problem, 12 days after he was arrested for DUI in Beverly Hills and taken to Cedars-Sinai Medical Center for treatment. UPDATE: On Friday, October 16, he will be arraigned and if convicted, faces up to six months in jail for the misdemeanor count of driving under the influence of drugs.
Chris Whitesell, who was "Days of Our Lives" co-head writer until August, will be joining the GH team as a breakdown writer, working with new head writers Jean Passanante & Shelly Altman. He was co-head writer at GH in 1997 for 7 months.
Jason Thompson wrote the song "Sailor Short on Wind" that he performed on Wednesday, September 23, as Patrick Drake on GH. Here are his lyrics.
Randolph Mantooth (ex-Alex, Loving/The City; ex-Hal, ATWT, ex-Kirk, OLTL; ex-Richard, GH) completed treatment for cancer in August, 2015.
The Numbers That Got Carlivati Fired As GH's Head Writer
Shelly Altman and Jean Passanante are GH's co-head writers starting August 10, 2015, replacing Ron Carlivati. Altman previously worked on One Life to Live, Another World, and Y&R, as well as GH. Passanante was head writer and co-head writer for several daytime dramas, including Y&R, AMC, and ATWT.
OLDER NEWS:
Watch Tony Geary on ABC's Nightline on 7/22/15!
Great interview with Tony Geary about leaving the show!
Michael Easton (Silas, GH; ex-McBain, OLTL; ex-Caleb, PC; ex-Tanner, Days) has written the graphic novel "Credence: Lose This Skin." Check out the trailer here!
ABC has a special video retrospective in Tony Geary's honor as Luke Spencer leaves GH on Monday, July 27. On Monday, July 13, ABC.com released moments from the last 28 years of his long journey.
Tony Geary (Luke) filmed a 25-minute whirlwind tour of Amsterdam (his adopted Dutch city). The DVD is up for sale for $20. Send a money order to Jim Warren, PO Box 3555, Hollywood, CA 90078.
---
By Mandy
SOD 7/25/16
"Theo's" Identity Revealed! The mysterious connection to the Cassadine family that "Theo" possesses - which was hinted at by the reveal that he has a tattoo bearing the family's crest - is about to be revealed by the man himself, sending the Port Charles residents who have congregated on Cassadine Island (Nikolas, Ava, Sam, Jason, Lulu, Dante, Kevin and Laura) into a tailspin.
Ratings for 6/20: 2.0
Jesica Ahlberg appears this week as Darby Collette, Morgan's former fling.
Rick Hearst appears this week as Ric Lansing!
Ashley Jones returns this week as Parker Forsyth!
Robin Riker returns as Naomi Dreyfus!
*Hot Plots Preview* Kristina And Parker Meet Again! Kristina throws Parker for a loop when she shows up at her hotel room while the professor is in Port Charles to give a lecture. Expect emotions to run high as the women catch up on what's been going on in each other's lives.
Lucas comes down hard on Julian on 7/18, while Hayden tries to guilt Naomi into submission. Alexis receives startling news on 7/19, while Julian takes a turn for the worse and Nina asks Curtis to drop his investigation into Claudette. Michael and Sabrina grow closer on 7/20, while Alexis hears an unexpected declaration of love. Finn reluctantly agrees to Sonny's terms on 7/21, while Carly is vigilant in her quest to find Josslyn's kidney donor and Elizabeth declines Franco's gift.
What Will Happen: Ava tries to form an alliance. Lulu makes a horrifying discovery. Sonny's timing couldn't be worse.
SOD 7/18/16
Anna Gets Her Man! Anna has been on a mission to bring Julian to justice for ordering Duke's death for over a year now. This week, she finally gets to see her nemesis in handcuffs. With Alexis donning a wire and successfully extracting key confessions from Julian (to tasking Carlos with Duke's murder, then offing Carlos), Anna is hopeful that his comeuppance is within arm's reach. Anna is relieved and cautious. That's in large part because a menacing Julian absconds with his wife, who fears for her life. Fortunately, Alexis is rescued before sustaining any physical harm - but Julian is injured in the process and is rushed to GH. It is there that Anna drinks in the sight of Julian in shackles. Expect an epic confrontation between Julian and Anna in his hospital room. After the showdown, Anna decides to leave for an extended visit with Emma and Robin in Berkeley, confident that Julian won't be able to wiggle out of the charges - even though there is a tiny bit of concern that something will go terribly wrong. Especially given Julian's penchant for craftiness. Anna's exit from Port Charles is timed for portrayer, Finola Hughes', summer vacation, but she will be back in time for Julian's trial!
Ratings for 6/13: 2.0
Lynn Herring appears on 7/21 as Lucy Coe!
Matt Riedy is out as Dr. Matthew Mayes, the latest casualty of the hospital killing spree.
*Hot Plots Preview* Hayden And Tracy Team Up! Though Finn swore her to secrecy, Hayden goes rogue and spills the beans to Tracy that he is dying, hoping her former co-conspirator will help her access the drugs Finn desperately needs to survive. Tracy quickly agrees to partner with Hayden to get the medication for Finn, the doctor who recently saved her life. Together, they deliver the ostensibly good news to Finn, but he doesn't want them to get involved.
Ava discovers personal property that once belonged to Helena on 7/11, while Carly enlists Nina's help and Sabrina opens up to Michael. Laura makes a tender confession to Kevin on 7/12, while Lulu makes a decision. Sonny is grateful that Alexis is safe and sound on 7/13, while Liz asks Franco to quit interfering and Nina shows loyalty to Maxie. Curtis and Maxie are on a similar mission on 7/14, while Franco confronts Liz and Carly and Sonny present Aaron and Kristina with a business opportunity.
What Will Happen: Kevin catches everyone off-guard. Theo gets the upper hand. Curtis gives Maxie advice.
Finals Hughes (Anna) is featured in the Take Five interview this week.
SOD 7/11/16
James Patrick Stuart Joins! After nearly 25 years away, James Patrick Stuart is stepping back into daytime. He will debut on 7/8 as Theo.
Claudette Arrives! Nathan's ex-wife, Claudette, slinks into Port Charles this week, setting the stage for some serious "Naxie" drama. Viewers will first meet the character when, calling herself CJ, she arrives for a job interview at Crimson - and meets Maxie. Quickly, Claudette arranges a meeting with her unwitting former spouse at the Metro Court. Nathan wants her to leave town, but when it looks like she will, Maxie enters the room.
Ratings for 6/6: 1.9
Jesica Ahlberg returns on 7/15 as Darby Collette, Morgan's erstwhile hookup partner.
Ashley Jones is returning as Parker Forsyth.
Robin Mattson appears this week as Heather Webber.
Kirsten Storms is returning as Maxie Jones and will first air the first week of August.
Bree Williamson debuts on 7/5 as Claudette.
*Hot Plots Preview* Cassadine Island Convergence! Nikolas takes a risk and brings Ava with him to Cassadine Island - and by week's end, more Port Charles players will have joined them there. Jason and Sam discover the duo's whereabouts and soon arrive on the island themselves.
Nathan's question makes Griffin squirm on 7/5, while Ava is spooked and Dillon doesn't like what he sees. Jason, Nikolas, Sam and Ava find themselves trapped on 7/6, while Alexis makes a bold move to expose the truth and Griffin has an uncomfortable conversation with Maxie. Curtis gets a new job on 7/7, while Alexis seems successful in evading Julian's suspicions and Kristina says the wrong thing.
What Will Happen: Kristina is on the verge of coming clean with Aaron. Julian makes a desperate bid for escape. Kevin and Laura realize there's more to Spencer's phone calls than meets the eye.
---
NOTE: We get the scoops from SOW and SOD, but sometimes real life interferes or our subscription is very late. If the scoops are not done by Monday, they are not put up. Thanks and check back next week!
Don't forget to sign up for our weekly scoops newsletter for more scoops!!
Our other pages for news, scoops, and spoilers: AMC, ATWT, AW, B&B, Days, GH: Night Shift, GL, Loving/The City, OLTL, Passions, PC, Y&R, General Daytime, 24, Battlestar Galactica, Heroes, Jericho, Lost, Smallville, & Star Trek.
This page is dedicated to Hilary, our beloved late volunteer, who used to update the scoops pages.
Back to the Main General Hospital Page
Page updated 7/19/16
---