All About General Hospital!
NEWS AND INFORMATION! Scoops and Spoilers Below
Sign this petition to keep William deVry (Julian) on the show! Also, make sure to email, call and write to GH to let them know that he should stay.
Emme Rylan (Lulu) and Don Money, her partner of 10 years, welcomed a baby girl named Dakota Rose on Monday, June 26, joining brothers Jackson, 7, and Levi, 5.
On Saturday, June 24, 2017, Risa Dorken (Amy) married Bo Clark in Saratoga Springs, NY.
Kimberly McCullough (Robin) gave birth to a baby boy named Otis on June 7, 2017. She, her partner, & dog Jack live in California's Ojai Valley.
Kodi Kitchen (ex-Maggie) and her husband, Hollywood producer Jon Berg, welcomed their first child on June 6, 2017, a baby girl named Lola Charlotte Berg.
Headwriter Jean Passanante is leaving GH at the end of July.
Kirsten Storms has been on a leave of absence since March due to severe depression but will return to GH soon as Maxie Jones.
OLDER NEWS:
From SOD: An inside source at GH confirms to Digest that Jennifer Bassey is heading to Port Charles. The actress is best known for her ALL MY CHILDREN work as sultry Marian Chandler, a role she played from 1983-85 and 1995-2003 and reprised in 2009 and 2011.
At the 44th Annual Daytime Emmy Awards show on Sunday, April 30, 2017, the following winners were announced:
Writing Team: Y&R
Directing Team & Drama Series: GH
Supporting Actress: Kate Mansi (Abigail, Days)
Supporting Actor: Steve Burton (Dylan, Y&R)
Younger Actress: Lexi Ainsworth (Kristina, GH)
Younger Actor: Bryan Craig (ex-Morgan, GH)
Lead Actress: Gina Tognoni (Phyllis, Y&R)
Lead Actor: Scott Clifton (Liam, B&B)
At the Creative Arts Emmy Awards show on Friday, April 28, at the Pasadena Civic Auditorium in Pasadena, California, the following winners were announced:
Casting Director: Marnie Saitta, Days of Our Lives
Art & Lighting Direction, Set Decoration, Editing: Y&R
Technical Team, Costume Design, & Makeup: B&B
Sound Mixing & Music Direction: Days of Our Lives
Original Song: Days' "When Time Was On Our Side"
Hairstyling: General Hospital
Stunt Coordinator: Terry James, Days
Digital Drama Series: The Bay the Series
Digital Drama Series Outstanding Actress: Mary Beth Evans (Sara Garrett, The Bay)
Outstanding Actor: Kristos Andros (Pete Garrett, The Bay)
Supporting or Guest Actress: Carolyn Hennesy (Karen Blackwell, The Bay)
Supporting or Guest Actor: Nicolas Coster (Mayor Jack Madison, The Bay)
The 44th Annual Daytime Emmy Awards show, hosted by Mario Lopez & Sheryl Underwood, was live-streamed at Facebook Live & Twitter-Periscope Producer at 8 p.m. ET / 5 p.m. PT on Sunday, April 30, 2017. Click here for the list of nominees.
Peter Hansen, who played Lee Baldwin from 1965 to 2004, died on April 9, 2017, at the age of 95.
Haley Pullos (Molly) fell and broke her left arm on March 23, 2017. She said, "I was walking down the street, tripped over my own feet and fell backwards. I reached my hand out to break my fall but instead I broke both the bones in my forearm. Yes, I really am that klutzy."
General Hospital was the only show nominated for a Writers Guild Award in the Daytime Drama category for 2016 and took home the trophy on February 19, 2017. GH writers Shelly Altman, Anna Theresa Cascio, Andrea Archer Compton, Suzanne Flynn, Janet Iacobuzio, Elizabeth Korte, Daniel James O'Connor, Jean Passanante, Dave Rupel, Katherine Schock, Scott Sickles, Chris Van Etten, & Christopher Whitesell all shared in the WGA award.
Steve Burton (ex-Dylan, Y&R; ex-Jason, GH) launched a guide for losing weight and becoming fit at www.burtonnutrition.com. The online program offers tips, recipes and products to purchase to help achieve a healthier lifestyle. There's also a VIP Club to join that offers more benefits, such as weekly webinars with Burton and other fitness celebrities.
If you loved AMC and/or OLTL and would like to see them back, please show your support to ABC & Hulu. Right now, they are considering airing vintage episodes & incorporating some characters into GH. Click here to find out how you can help make that happen!
Barbara Tarbuck, who played Jax's mother, Lady Jane Jacks, on GH on and off for 14 years beginning in 1996, passed away on December 27 at the age of 74 from Creutzfeldt-Jakob disease of the brain.
Robb Derringer (ex-Kyle) & DWTS judge Carrie Ann Inaba became engaged on Saturday, December 10, 2016, at the site of their first date, a secluded beach cove along the California coast. Read more here.
Steve Burton (Dylan, Y&R; ex-Jason, GH) & Derk Cheetwood (Max, GH) have launched a new business called HollywoodSchooled.com where people can sign up for audio coaching lessons, learn how to avoid common mistakes, and become working and thriving actors in Hollywood.
Joseph Peter Mascolo (Stefano DiMera, Days; ex-Massimo Marone, B&B; ex-Nicholas Van Buren, GH) died at 87 on December 8, 2016, in Lake Arrowhead, CA, after battling Alzheimer's disease for many years.
Set to the tune of "Mad Love" by JoJo, the sleek 30-second GH Winter Romance promo showcases Sonny & Carly (played by Maurice Benard & Laura Wright), as well as Elizabeth and Franco (Rebecca Herbst & Roger Howarth), with a forlorn Griffin (Matt Cohen) as odd man out. Also featured are Nelle/Michael (Chloe Lanier & Chad Duell), Jordan/Curtis/Andrť (Vinessa Antoine, Donnell Turner, & Anthony Montgomery), Maxie/Nathan (Kirsten Storms & Ryan Paevey), and Kiki/Dillon (Hayley Erin & Robert Palmer Watkins).
Enjoy the new GH Merry Christmas Happy Holidays Cast Video!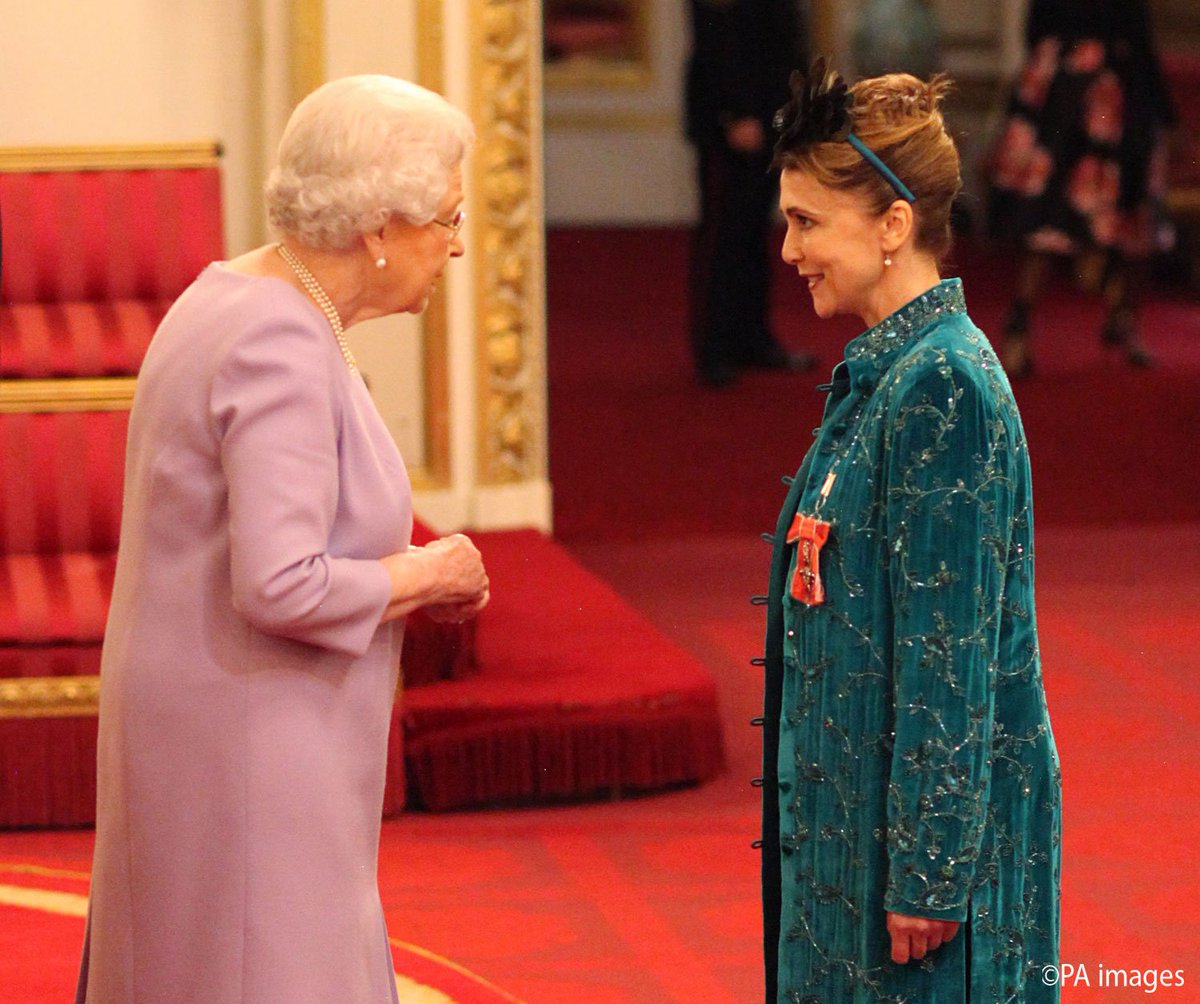 On October 25, 2016, Emma Samms (ex-Holly) was appointed MBE (Member of the Order of the British Empire) by Queen Elizabeth II at Buckingham Palace in London for her work with the Starlight Children's Foundation that she co-founded, bringing happiness to seriously ill children.
Brianna Brown (ex-Lisa) is engaged to Richie Keen. Their wedding is scheduled for Saturday, May 20, 2017, in Santa Ynez, CA.
Ricky Martin (ex-Miguel), 44, revealed on November 16, 2016, that he is engaged to Jwan Yosef, a 32-year-old Syrian conceptual artist. Ricky nervously proposed on his knees with engagement rings. He has 8-year-old twin sons Matteo and Valentino.
Writer Claire Labine died on November 10, 2016 at 82 years of age. She created Ryan's Hope as well as many beautiful stories for GH, OLTL, & GL.
On October 28, 2016, Sean Kanan (Deacon, B&B/Y&R; ex-AJ, GH) received the 400th star on the Palm Springs Walk of Fame located in front of the restaurant, Eigh4Nine, in Palm Springs, CA. He turned 50 on November 2.
Watch Full GH Episodes Online on ABC.com, GH-HD-Blogspot, Fulltvshows.org, Hulu.com, Daily Motion, & YouTube.
Michelle Stafford (Nina, GH; ex-Phyllis, Y&R), hosts a podcast " Single Mom A Go-Go" on Monday, July 11 at 7 p.m. PT / 10 p.m. ET, featuring Lauralee Bell (Christine, Y&R).
Marisa Ramirez (ex-Gia Campbell, GH; ex-Carmen Mesta, Y&R), 38, who plays Maria Baez on the CBS hit "Blue Bloods" gave birth to her first child, a daughter named Violet Rae, on Sunday, May 29, 2016. It is rumored that her ex-husband, Nathan Lavezoli, always wanted children, and they're now back together.
Finola Hughes (Anna) is directing the TV series "Cypress Bayou" -- a small Louisiana town of ancient beings, dark forces, voodoo and other magic -- starring Chase Coleman (ex-Garrett, OLTL). Watch the trailer!
Siri Pinter is Mark Pinter's (ex-Agent Rayner) daughter by his first wife. She's married to NBC's Carson Daly and has a food blog at http://siriouslydelicious.blogspot.com.
Robert Palmer Watkins (Dillon), with a little help from his friends, released a cover of Justin Bieber's "Love Yourself" on January 22, 2016.
Watch an extended cut from ABC with never-before-seen footage of Robin and Patrick's wedding episode of January 7 with a special introduction by Finola Hughes (Anna).
Steve Burton (Dylan, Y&R; ex-Jason, GH) & Jonathan Jackson (ex-Lucky) have teamed up to open a family-friendly restaurant called "Jack and Jameson's Smokehouse" with great barbecue and world-class music at 509 Hillsboro Road in Franklin, TN near Nashville.
Enjoy a little tune with Maurice Benard (Sonny) and his teen daughter, Cassidy, who's a bit embarrassed.
On January 3, Kimberly McCullough (Robin) posted her 2015 Year-End Wrap Up about her best & worst times in which she shares her successes, physical ailments, and sadly a tragic miscarriage of a baby girl at 22 weeks. Our hearts break with her.
Shelly Altman and Jean Passanante are GH's co-head writers starting August 10, 2015, replacing Ron Carlivati. Altman previously worked on One Life to Live, Another World, and Y&R, as well as GH. Passanante was head writer and co-head writer for several daytime dramas, including Y&R, AMC, and ATWT.
Watch Tony Geary on ABC's Nightline on 7/22/15!
Great interview with Tony Geary about leaving the show!
Michael Easton (Silas, GH; ex-McBain, OLTL; ex-Caleb, PC; ex-Tanner, Days) has written the graphic novel "Credence: Lose This Skin." Check out the trailer here!
---
By Mandy
SOD 7/24/17
Spencer vs. Valentin!
Valentin gets the cold shoulder from pretty much everyone he encounters upon his return to Port Charles, but the most irksome may be the most petite: Spencer files a civil suit against him. When Alexis delivers the news on behalf of her client, Valentin hardly quakes in his boots. Alexis cautions Valentin not to underestimate the claim Spencer may have on the Cassadine estate. The Spencer/Valentin beef becomes yet more personal when the informs Charlotte that her father is responsible for his own dad, Nikolas. But Spencer may live to regret his loose lips.

*Early Editions*
Samís delusions lead her to commit a tragic act.
Valentin declares his innocence.
Dr. Obrecht schemes to use Haydenís past against her.
Oscar tries to win over Carly.
Nathan gets a pleasant surprise.

*Ratings for 6/19: 1.8

Nicolas Bechtel has wrapped up his return as Spencer Cassadine.

*Hot Plots Preview - Julian Asks Alexis For A Favor*
As his day in court draws ever nearer, Julian approaches Alexis with a major request, asking her to testify on his behalf. Since he did hold a knife to Alexisís throat (albeit in a roundabout effort to keep her safe from his lunatic sister, Olivia), Julian knows she may not jump at the chance to help him out. Unsurprisingly, Alexis is conflicted, and her immediate response is to begin peppering him with questions as though court was already in session.

*1st Look*
Sonny and Carly remember Morgan.
Nathan plants a dutiful kiss on mom Liesl.

Jordan gives Anna her blessing on 7/17, while Curtis feels guilty and Griffin has good news.
Laura faces difficult truths about Charlotte on 7/18, while Curtis learns what it means to make a true sacrifice.
Nina has a decision to make on 7/19, while Hayden and Finn look to the future.
Ninaís faith is shaken on 7/20, while Josslyn feels responsible and Lucy tracks down Finn.

*What Will Happen*
Sam makes a beeline for Julian.
Nathan calls Nina out.
Sonny receives an ominous text message.
SOD 7/17/17
Valentin Is Back!
After the International Court of Justice in The Netherlands proves as ineffective as the Greek court system at making charges against him stick, Valentin returns to Port Charles this week. But he doesnít receive the warmest of welcomes! Valentinís comeback complicates matters for the new nuclear unit of Rocco, Charlotte, Dante and Lulu. Spencer, of course, will also have something to say about the presence of the man who not only killed his father, Nikolas, but claimed the Cassadine fortune to which he, himself, was the heir.

*Early Editions*
Spencerís life is in danger.
Jordan makes a decision about her relationship with Curtis.
Julian asks Alexis for help.
Laura enlists Sonnyís aid with a family crisis.
Carly has concerns about Josslynís new relationship.

*Ratings for 6/12: ​1.7

Steve Burton is returning, but his character has not yet been announced.

James Patrick Stuart returns on 7/10 as Valentin Cassadine.

Rio Mangini is out as Oscar. The role has been recast.

*Hot Plots Preview - Bobbie Targets Nelle*
Bobbie vetoes Carlyís plan to bring down Nelle (and get her out of Michaelís life) - but only because she has a better one. Bobbieís suggestion is to put Felicia back on the case and have her dig up the remaining dirt on Nelle. Bobbie makes the call, confident that her plan is a winner.

*1st Look*
Sonny and Kiki have a chat.
Felix takes Ava for a spin.

Carly sees through a fib on 7/10, while Dante dances with Charlotte and Nina has a run-in at Wyndemere.
Anna blasts the WSB on 7/11, while Nathan is devastated and Finn keeps to himself.
Julian sets Sam off on 7/12, while Josslyn continues down the wrong path.
Nathan gets a call from Amy on 7/13, while Sonny uses Oscar to his advantage and Felicia delivers a warning.

*What Will Happen*
Laura warns Spencer.
Kikiís good intentions backfire.
Nathan goes rogue.
SOD 7/10/17
Ned And Olivia Wedding Preview!
Three years after they walked the red carpet at the Nursesí Ball together and became movie buddies, Olivia and Ned are ready to take the matrimonial plunge. The combination of nerves, alcohol and a case of mistaken identity result in Olivia finding herself experiencing her biggest possible humiliation. Opposite this, Ned is enjoying some bachelor festivities of his own with Dante, Michael and Dillon, who he asks to be his best man. Expect Olivia to dress the part as she kicks off her life as a Q!

*Early Editions*
Port Charles is stunned by a surprising return.
Sonny makes Jason an offer.
Bobbie launches a plan to destroy Nelle.
Lucy gives Scott some bad news.
Dr. Obrecht faces the consequences of her actions.

*Ratings for 6/5: ​1.8

James DePaiva debuts this week, but his character has not yet been announced.

Kirsten Storms returns as Maxie Jones!

Rebecca Budig is out as Hayden Barnes.

Rick Ravanello is out as Garvey.

*Hot Plots Preview - Samís Medical Mystery*
Aware of some of the seemingly mild symptoms Sam has been suffering from, Jason brings his wife to the hospital for an examination. But Jason has no idea that Sam is having some heavy-duty hallucinations. Jason leaves Sam to go to her appointment solo when he is called away by Sonny. And given that many of her visions pertain to Sonnyís hold on Jason, it plays into Samís fears. Later, Sam updates Jason on the results of the exam - but omits some critical details - as her hallucinations of Sonny continue.

*1st Look*
Dante, Dillon and Michael celebrate Nedís impending nuptials.
Carly checks in on Josslynís summer reading.

Jordan and Curtis reconcile on 7/5, while Nina gets a call from Valentin and Andre looks to Anna for comfort.
A health crisis forces Jordan to make a sacrifice on 7/6, while Griffin and Liz fear for a patient and Carly delivers bad news to Josslyn.

*What Will Happen*
Carly issues a warning to Josslyn.
Monica saves the day.
Nina thinks there is more to the story.

Lynn Herring (Lucy) is featured in the Take Five interview this week!
SOD 7/3/17
Sonny Wants Out Of The Mob!
Carly and Sonny survive their near-brush with death on the island - and celebrate by making love. After, Sonny shocks her by declaring his intention to get out of the mob. Carly reacts to his plans with measured optimism and believes him, but she wonders if itís going to be possible. Sonny is determined to show Carly that he means business about getting out of the business. Sonnyís mafia exit is far from a done deal, but for now, his relationship with Carly is back on track. However, they have two complications when they get back home: Sam and Josslyn.

*Early Editions*
Jordan fears sheís the cause of Stellaís health crisis.
Oliviaís bachelorette party goes awry.
Nina misses Valentin.
Sam has a warning for Sonny.
Josslyn continues to act out.

*Ratings for 5/29: ​1.9

James DePaiva has joined the show, but his character has yet to be announced.

Rio Mangini has been cast as Oscar, Josslynís new friend.

*Hot Plots Preview - Ava Goes It Alone*
Ava is distraught after seeing her reflection in the mirror for the first time since the fire, but rebuffs her loved onesí attempts to comfort her. She also sends Scott, arguably her closest ally, packing.

*1st Look*
Nina has a bad day at the office.
Laura and Kevin spend time at Kellyís.

Julian offers support on 6/26, while Ava makes a promise and Hayden opens up to Curtis.
Kristina offers an apology on 6/27, while Monica keeps vigil and Finn holds his tongue.
Josslyn panics on 6/28, while Julian makes his case and Spencer wants whatís his.
Nina resorts to blackmail on 6/29, while Ava stonewalls Dante and Sonny imparts his wisdom.

*What Will Happen*
Nina hesitates.
Ned has a serious talk with Dillon.
Anna updates Jordan.
SOD 6/26/17
Danger Lurks For Sonny And Carly!
Sonny and Carly take a business trip to his private island, but new troubles from Port Charles follow them there. Because Sonny signed over his assets to Carly last year, she agrees to accompany him to expedite a deal. The island holds significant memories in the divorcing duoís shared history, causing their emotions to rise to the surface. Back home, though, a mob-connected face from Sonnyís past has nefarious plans for the mobster. Jason is pulled into Sonny and Carlyís orbit, leaving Sam feeling uneasy. Mrs. Morganís anxieties have been manifesting into disturbing hallucinations. When Jason catches on to the threat facing Sonny, he springs into action and heads to the island himself to at least warn Sonny. But Jasonís desire to tip off Sonny doesnít sit well with Sam, who has an outsized reaction.

*Early Editions*
Sparks fly between Andre and Anna.
Ava is close to confessing all.
Spencer has a plan to reclaim his property.
Josslyn lashes out at Carly.
Jason is concerned about Samís health.

*Ratings for 5/22: 1.6

Jennifer Bassey debuts this week, but her character has not yet been announced.

Bradford Anderson has wrapped up his return as Damian Spinelli.

Eddie Davenport has wrapped up his run as Costa, who was taken into police custody last week.

*Hot Plots Preview - Nathan Steps Up For Amy*
Knowing Amy needs the cash to help pay for her injured brotherís care, Nathan takes on the role of ďMan LandersĒ to meet with the publisher interested in turning her blog into a book. Amy is frantic because she used Nathanís photo on the blog and canít get out of this corner without Nathan. Posing as Nathanís agent, Amy tries to take the lead at the meeting, but the publisher only wants to talk to the man himself.

*1st Look*
Curtis is in a hurry.
Josslyn makes a new pal.

Josslyn rebels on 6/19, while Nina comes to Nelleís rescue and Julian receives an offer.
Sam gets news that seems promising on 6/20, while Nelleís luck takes a turn.
A friendly game leads to painful memories on 6/21, while Laura clears up any confusion and TJís secret is revealed.
Jasonís timing couldnít be better on 6/22, while TJ does damage control and Josslyn gets in over her head.

*What Will Happen*
Josslyn lies to Bobbie.
Nelle finds happiness.
Kiki comforts Ava.
SOD 6/19/17
Jason Learns The Truth About Jake - But At What Price?
The question of who sent the chimera to Jake in that magic set leads to a frightening set of circumstances involving not only the boy, but Liz, Sam and Jason, as well. Jason sees his pursuit of the sender as critical. But Jasonís mission isnít sitting well with Sam. With help from Spinelli, Jason puts together that the gift came courtesy of Costa, the brute who carried out Helenaís orders regarding Jasonís treatment on the island. And unbeknownst to Jake and Liz, Costa is trailing them - clearly with a sinister intent. It becomes a race against time for Jason to get to Costa before he gets to Liz and Jake. Ultimately, itís Sam who has the most intense response to the showdown between the men.


*Early Editions*
Carly and Sonny rekindle old feelings.
Jordanís secret is exposed.
Jason races to warn Sonny of impending danger.
Josslyn takes advantage of Carlyís absence.
Nathan and Amyís ruse hits a snag.

*Ratings for 5/15: ​1.8

Bradford Anderson returns this week as Damian Spinelli!

Eddie Davenport returns this week as Costa, Helenaís cohort who delivered the magic set to Jake.

*Hot Plots Preview - Will Sonny And Carly Reunite?*
The intensity of Avaís latest post-fire health setback prompts estranged spouses Carly and Sonny to share a kiss. But this bridge may not be a direct path to reconciliation. The smooch is interrupted by Josslynís arrival.

*1st Look*
Nathan and Amy meet up.
Stella has a happy hello for TJ.

Scott worries about his fate on 6/12, while Jordan asks a favor of TJ.
Sam is on the edge on 6/13, while Anna stops by Luluís and Amy makes a request.
Griffin helps a friend on 6/14, while Olivia stands her ground and Nathan gains a little perspective.
Dante and Lulu are in over their heads on 6/15, while Kevin whisks Laura away and Hayden shares her news with Liz.

*What Will Happen*
Olivia and Ned make a decision.
Griffin pays Sonny a visit.
Ava is devastated by what she sees.
SOD 6/12/17
A World Of Hurt For Ava!
Ava regains consciousness for the first time since the warehouse fire in a great deal of physical agony. Her first visitor is her brother, Julian. Ava manages to communicate her desire to see Kiki, and Julian gently breaks the news that her daughter, who is newly aware that Ava tampered with Morganís medication, wonít be stopping by anytime soon. Carly, Dante and Sonny are still determined to see her behind bars, but will she ever be well enough to face charges? Ava gets a sobering assessment of her prognosis from Griffin. Aware that her mother is far from out of the woods, Kiki struggles with her complicated feelings toward Ava.

*Early Editions*
Jason pursues answers regarding Helena.
Alexis stands up for Julian.
Sam worries about her strange visions.
Amy asks Nathan for help.
Laura makes a decision about her living situation.

*Ratings for 5/8: ​1.8

Nicolas Bechtel appears this week as Spencer Cassadine!

Vemee Watson will debut this week, but her character has not yet been announced.

John J. York appears this week as Mac Scorpio.

Constance Towers is out as Helena Cassadine, who made her last appearance (for now) at the Nursesí Ball!

*Hot Plots Preview - Valentin Goes On The Run*
To elude capture by the WSB, Valentin slips out of the hospital and makes a beeline for Charlotte. Lulu knows that Valentin will be arrested and doesnít want it to happen when he is with Charlotte. It never crosses her mind that he would just pick Charlotte up and run, but thatís precisely what Valentin does, leading to a manhunt for father and child as he makes his way to the Canadian border.

*1st Look*
Anna and Mac catch up!

Carly seeks out Jason on 6/5, while Sonny is confident that things will work themselves out.
Julian makes a fateful decision on 6/6, while Sonny and Jason commiserate over a bottle of Scotch.
Finn has another setback on 6/7, while Curtis gets a surprise visit and Hayden is in over her head.
Carly enlists the help of an unlikely ally on 6/8, while Anna gets unsettling news and Kiki lashes out at Dillon.

*What Will Happen*
Monica prepares Kiki for the worst.
Hayden is at a loss.
Dante looks for answers.

Lexi Ainsworth (Kristina) is featured in the Take Five interview this week!
SOD 6/5/17
Nursesí Ball Drama Rocks GH!
Prompted by a manifestation of Helena, Jake decides to perform his magic at the Nursesí Ball, but with the all-important, and highly dangerous, chimera in the mix, the boyís act could carry catastrophic consequences! At the ball, however, Helenaís presence is a menace. The adults key to Jakeís life - Liz, Jason, Sam and Franco - must work together to counteract Helenaís hold on Jake. Some scary action will happen before the duos can go in separate directions. Both Valentin and Anna will factor into the climax of the chimera story. When she catches on to its proximity, it prompts a major showdown between them.

*Early Editions*
Laura gets a surprise visit.
Ava faces a life of agony.
Valentin makes a rash decision about Charlotte.
Jason and Sonny take stock of their lives.
Liz has an offer for Franco.

*Ratings for 5/1: ​1.9

Bradford Anderson will return as Damian Spinelli!

Jennifer Bassey will arrive in Port Charles this month, but her character has not been announced yet.

Nicolas Bechtel will return as Spencer Cassadine!

Daya Vaidyaís last appearance as Martina Morales was 5/22.

Roger Howarth (Franco Baldwin) is staying, he has signed a new deal with the show!

*Hot Plots Preview - Ava Is Busted*
Avaís luck runs out when Carly and Sonny corner her, newly armed with the knowledge that she tampered with Morganís medication before he died. When the three parties come face to face, the rivalry will reach its ultimate crescendo. Carly and Sonny are left with new woes of their own when the confrontation unfold, but not the way they may have planned. On the bright side, the estranged spouses will get closer during the fallout.

*1st Look*
Diane pays a visit to Jordan.
Alexis lounges on the couch.

Jake chooses sides on 5/30, while Dante arrives in the nick of time.
Sonny wonders if he should have done things differently on 5/31, while Nina is shaken and Curtis takes the high road.
Kiki doesnít know how to feel on 6/1, while Michael is hopeful and Finn looks to get back on track.

*Summer Preview*
Sonny and Carly are brought closer by the resolution of what happened to Morgan and they must face some life-changing choices. Josslyn becomes a factor in their relationship.
Jason gets pulled into business from Sonnyís past, which helps ignite a fire in Sam. Sam becomes obsessed with a surprising enemy.
Julian is facing serious charges and Alexis must examine the role she wants to take in his life and his trial. Their romance is still forefront in their minds, but the possibility of the future remains complicated.
Anna explores what the resolution of a past mystery could mean for her future. Andre and Anna test the romantic waters. Nina and Valentinís relationship will be severely challenged, can they work their way through the challenges?
Liz and Franco are very much a couple and are planning to move in together. Liz gets involved in some sister Hayden-related issues.
Kevin and Laura will be involved with Spencerís return. He has a mission and a surprisingly formidable enemy to face.
Valentinís situation coming out of the Nursesí Ball gives Lulu a chance to bring Charlotte more into her own family, with Dante developing his own bond with his step-daughter. Dante gets pulled into Sonnyís world.
Ava will have to come to terms with her past and contemplates a different kind of future.
Griffinís career as a doctor will factor largely into several stories and one will take a personal turn.
Realizing Nelle nearly walked out of his life for good, Michael is reminded of the positive things he saw in her. If they move forward as a couple, they will face the imposing wrath of Carly.
Finn and Hayden werenít planning to have a baby, so they have to do some adjusting. Issues from both Hayden and Finnís pasts are certainly an issue in their future. They will continue trying to unmask the person who tampered with Finnís drug test.
Kiki has some hard choices to make once she learns about Avaís culpability in Morganís death. Will she stand by her mom? Dillon will stand by his woman, while there is a reorganization of the Quartermaine family going on in Tracyís absence.
Olivia and Ned will settle into their lives as the main event in the Quartermaine mansion and have a romantic summer.
Jordan and Curtis finally get together, but a complication arises - the last thing Curtis was expecting.
Amy pulled Nathan into a project of her own, that he had no idea about. Amyís reasoning for his participation is guaranteed to get him in over his head quickly. Meanwhile, Maxie and Nathanís long-distance relationship continues, but she doesnít know what heís doing in Port Charles.
Kristinaís journey of self-evaluation will continue! Other young romances will blossom. Josslyn expands her horizons, for better or worse. A new face will pop up and become involved in a romance.

*What Will Happen*
Kiki looks for answers.
Lulu is duped.
Amy wrestles past demons.
---
Don't forget to sign up for our weekly scoops newsletter for more scoops!!
Our other pages for news, scoops, and spoilers: AMC, ATWT, AW, B&B, Days, GH: Night Shift, GL, Loving/The City, OLTL, Passions, PC, Y&R, General Daytime, 24, Battlestar Galactica, Heroes, Jericho, Lost, Smallville, & Star Trek.
This page is dedicated to Hilary, our beloved late volunteer, who used to update the scoops pages.
Back to the Main General Hospital Page
Page updated 7/17/17
---