All About General Hospital!
NEWS AND INFORMATION! Scoops and Spoilers Below
GH is a re-run Monday. Happy Memorial Day! More info
GH won Daytime Emmys forits casting, art direction and original song ("Who I Am"). Chloe Lanier (Nelle) won for Outstanding Younger Actress in a Drama Series. Vernee Watson (Stella) won for Outstanding Guest Performer in a Drama Series.
OLDER NEWS:
Congratulations to GH on 55 Years!!!
ABC Announces May Sweeps Programming, Airing Through May 23 (April 25, 2018)
GENERAL HOSPITAL (weekdays, 2:00-3:00 p.m. EDT; check local listings)
"General Hospital"'s annual Nurses Ball, this year sponsored by Olay, returns WEDNESDAY, MAY 16, and airs through MONDAY, MAY 21, 2018. Founded in 1994 by Port Charles resident Lucy Coe (Lynn Herring), the Nurses Ball is one of fictional Port Charles' most glamorous charity events dedicated to HIV/AIDS awareness and research. Celebrity guest appearances include "The Chew"'s Carla Hall and "The Bachelor"'s Nick Viall. Stunning red carpet fashion, never-before-seen musical performances and a surprise proposal make this year's Nurses Ball THE can't-miss event.
Nicolas Bechtel (Nikolas) is one of the stars of this show...
Disney Channel's Stuck in the Middle Stars achieve brand new science records

The cast and crew of GH celebrated a milestone yesterday, Feb. 23 - the 14,000th episode of General Hospital. Click on this photo to see the much larger one!
45th Annual Daytime Emmy Awards Drama Performer Pre-Nominations Announced!
Daytime soap schedule during the holidays... Monday, December 25: GH will be pre-empted by basketball.
Friday, December 29: GH will air a new episode.
Monday, January 1: GH will be pre-empted by sports.
On August 7, 2017, Chris Van Etten joined Shelly Altman as GH's co-head writers.
Sign this petion to keep Robert Palmer Watkins (Dillon) on the show! Also, make sure to email, call and write to GH to let them know that he should stay.
Emme Rylan (Lulu) and Don Money, her partner of 10 years, welcomed a baby girl named Dakota Rose on Monday, June 26, joining brothers Jackson, 7, and Levi, 5.
On Saturday, June 24, 2017, Risa Dorken (Amy) married Bo Clark in Saratoga Springs, NY.
Kimberly McCullough (Robin) gave birth to a baby boy named Otis on June 7, 2017. She, her partner, & dog Jack live in California's Ojai Valley.
Kodi Kitchen (ex-Maggie) and her husband, Hollywood producer Jon Berg, welcomed their first child on June 6, 2017, a baby girl named Lola Charlotte Berg.
Headwriter Jean Passanante is leaving GH at the end of July.
Kirsten Storms has been on a leave of absence since March due to severe depression but will return to GH soon as Maxie Jones.
Sign this petition to keepWilliam deVry (Julian) on the show! UPDATE: He's back! Yay!
From SOD: An inside source at GH confirms to Digest that Jennifer Bassey is heading to Port Charles. The actress is best known for her ALL MY CHILDREN work as sultry Marian Chandler, a role she played from 1983-85 and 1995-2003 and reprised in 2009 and 2011.
At the 44th Annual Daytime Emmy Awards show on Sunday, April 30, 2017, the following winners were announced:
Writing Team: Y&R
Directing Team & Drama Series: GH
Supporting Actress: Kate Mansi (Abigail, Days)
Supporting Actor: Steve Burton (Dylan, Y&R)
Younger Actress: Lexi Ainsworth (Kristina, GH)
Younger Actor: Bryan Craig (ex-Morgan, GH)
Lead Actress: Gina Tognoni (Phyllis, Y&R)
Lead Actor: Scott Clifton (Liam, B&B)
At the Creative Arts Emmy Awards show on Friday, April 28, at the Pasadena Civic Auditorium in Pasadena, California, the following winners were announced:
Casting Director: Marnie Saitta, Days of Our Lives
Art & Lighting Direction, Set Decoration, Editing: Y&R
Technical Team, Costume Design, & Makeup: B&B
Sound Mixing & Music Direction: Days of Our Lives
Original Song: Days' "When Time Was On Our Side"
Hairstyling: General Hospital
Stunt Coordinator: Terry James, Days
Digital Drama Series: The Bay the Series
Digital Drama Series Outstanding Actress: Mary Beth Evans (Sara Garrett, The Bay)
Outstanding Actor: Kristos Andros (Pete Garrett, The Bay)
Supporting or Guest Actress: Carolyn Hennesy (Karen Blackwell, The Bay)
Supporting or Guest Actor: Nicolas Coster (Mayor Jack Madison, The Bay)
The 44th Annual Daytime Emmy Awards show, hosted by Mario Lopez & Sheryl Underwood, was live-streamed at Facebook Live & Twitter-Periscope Producer at 8 p.m. ET / 5 p.m. PT on Sunday, April 30, 2017. Click here for the list of nominees.
Peter Hansen, who played Lee Baldwin from 1965 to 2004, died on April 9, 2017, at the age of 95.
Haley Pullos (Molly) fell and broke her left arm on March 23, 2017. She said, "I was walking down the street, tripped over my own feet and fell backwards. I reached my hand out to break my fall but instead I broke both the bones in my forearm. Yes, I really am that klutzy."
General Hospital was the only show nominated for a Writers Guild Award in the Daytime Drama category for 2016 and took home the trophy on February 19, 2017. GH writers Shelly Altman, Anna Theresa Cascio, Andrea Archer Compton, Suzanne Flynn, Janet Iacobuzio, Elizabeth Korte, Daniel James O'Connor, Jean Passanante, Dave Rupel, Katherine Schock, Scott Sickles, Chris Van Etten, & Christopher Whitesell all shared in the WGA award.
Steve Burton (ex-Dylan, Y&R; ex-Jason, GH) launched a guide for losing weight and becoming fit at www.burtonnutrition.com. The online program offers tips, recipes and products to purchase to help achieve a healthier lifestyle. There's also a VIP Club to join that offers more benefits, such as weekly webinars with Burton and other fitness celebrities.
If you loved AMC and/or OLTL and would like to see them back, please show your support to ABC & Hulu. Right now, they are considering airing vintage episodes & incorporating some characters into GH. Click here to find out how you can help make that happen!
Barbara Tarbuck, who played Jax's mother, Lady Jane Jacks, on GH on and off for 14 years beginning in 1996, passed away on December 27 at the age of 74 from Creutzfeldt-Jakob disease of the brain.
Robb Derringer (ex-Kyle) & DWTS judge Carrie Ann Inaba became engaged on Saturday, December 10, 2016, at the site of their first date, a secluded beach cove along the California coast. Read more here.
Steve Burton (Dylan, Y&R; ex-Jason, GH) & Derk Cheetwood (Max, GH) have launched a new business called HollywoodSchooled.com where people can sign up for audio coaching lessons, learn how to avoid common mistakes, and become working and thriving actors in Hollywood.
Joseph Peter Mascolo (Stefano DiMera, Days; ex-Massimo Marone, B&B; ex-Nicholas Van Buren, GH) died at 87 on December 8, 2016, in Lake Arrowhead, CA, after battling Alzheimer's disease for many years.
Set to the tune of "Mad Love" by JoJo, the sleek 30-second GH Winter Romance promo showcases Sonny & Carly (played by Maurice Benard & Laura Wright), as well as Elizabeth and Franco (Rebecca Herbst & Roger Howarth), with a forlorn Griffin (Matt Cohen) as odd man out. Also featured are Nelle/Michael (Chloe Lanier & Chad Duell), Jordan/Curtis/André (Vinessa Antoine, Donnell Turner, & Anthony Montgomery), Maxie/Nathan (Kirsten Storms & Ryan Paevey), and Kiki/Dillon (Hayley Erin & Robert Palmer Watkins).
Enjoy the new GH Merry Christmas Happy Holidays Cast Video!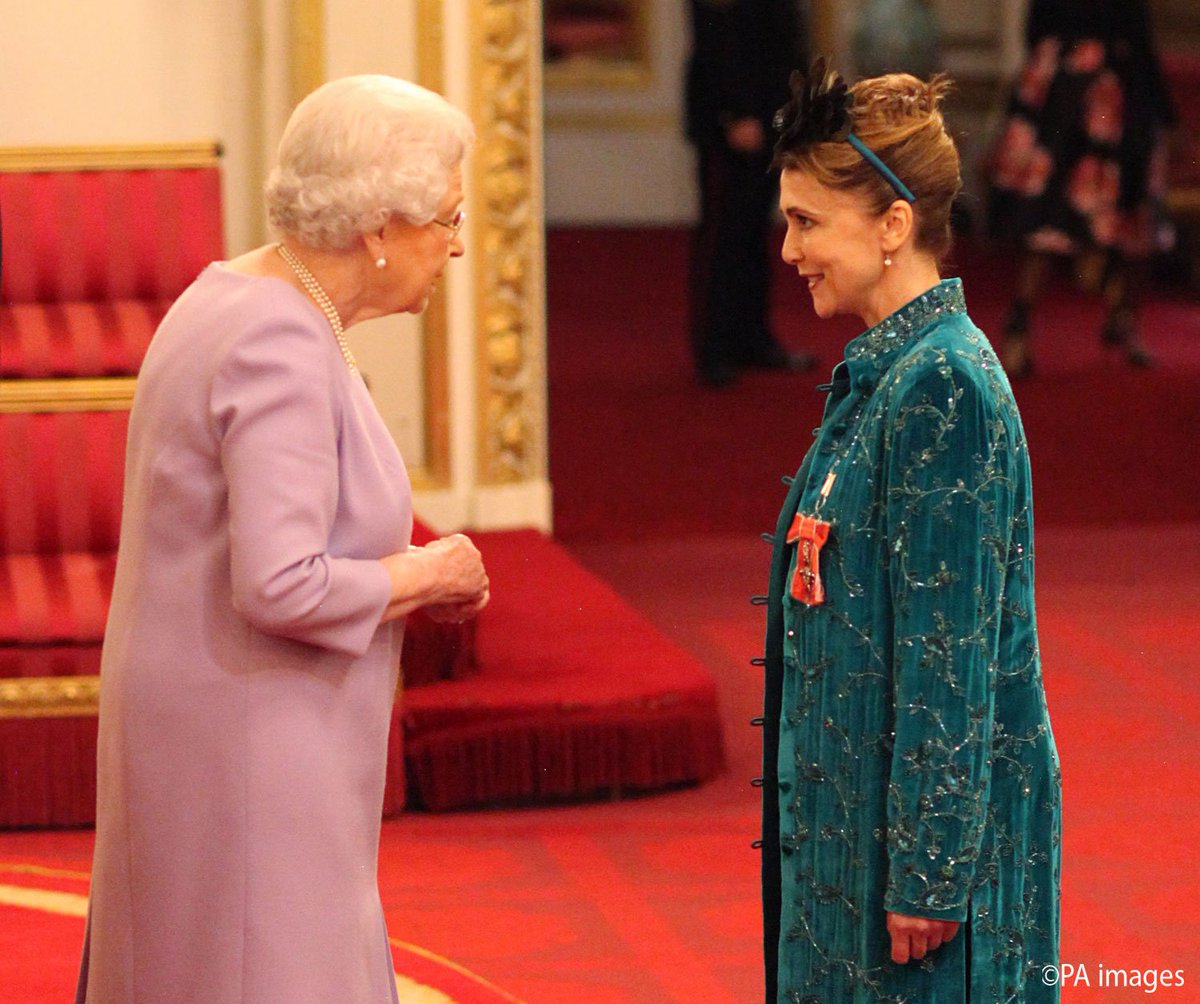 On October 25, 2016, Emma Samms (ex-Holly) was appointed MBE (Member of the Order of the British Empire) by Queen Elizabeth II at Buckingham Palace in London for her work with the Starlight Children's Foundation that she co-founded, bringing happiness to seriously ill children.
Brianna Brown (ex-Lisa) is engaged to Richie Keen. Their wedding is scheduled for Saturday, May 20, 2017, in Santa Ynez, CA.
Ricky Martin (ex-Miguel), 44, revealed on November 16, 2016, that he is engaged to Jwan Yosef, a 32-year-old Syrian conceptual artist. Ricky nervously proposed on his knees with engagement rings. He has 8-year-old twin sons Matteo and Valentino.
Writer Claire Labine died on November 10, 2016 at 82 years of age. She created Ryan's Hope as well as many beautiful stories for GH, OLTL, & GL.
On October 28, 2016, Sean Kanan (Deacon, B&B/Y&R; ex-AJ, GH) received the 400th star on the Palm Springs Walk of Fame located in front of the restaurant, Eigh4Nine, in Palm Springs, CA. He turned 50 on November 2.
Watch Full GH Episodes Online on ABC.com, GH-HD-Blogspot, Fulltvshows.org, Hulu.com, Daily Motion, & YouTube.
Michelle Stafford (Nina, GH; ex-Phyllis, Y&R), hosts a podcast " Single Mom A Go-Go" on Monday, July 11 at 7 p.m. PT / 10 p.m. ET, featuring Lauralee Bell (Christine, Y&R).
Marisa Ramirez (ex-Gia Campbell, GH; ex-Carmen Mesta, Y&R), 38, who plays Maria Baez on the CBS hit "Blue Bloods" gave birth to her first child, a daughter named Violet Rae, on Sunday, May 29, 2016. It is rumored that her ex-husband, Nathan Lavezoli, always wanted children, and they're now back together.
Finola Hughes (Anna) is directing the TV series "Cypress Bayou" -- a small Louisiana town of ancient beings, dark forces, voodoo and other magic -- starring Chase Coleman (ex-Garrett, OLTL). Watch the trailer!
Siri Pinter is Mark Pinter's (ex-Agent Rayner) daughter by his first wife. She's married to NBC's Carson Daly and has a food blog at http://siriouslydelicious.blogspot.com.
Robert Palmer Watkins (Dillon), with a little help from his friends, released a cover of Justin Bieber's "Love Yourself" on January 22, 2016.
Watch an extended cut from ABC with never-before-seen footage of Robin and Patrick's wedding episode of January 7 with a special introduction by Finola Hughes (Anna).
Steve Burton (Dylan, Y&R; ex-Jason, GH) & Jonathan Jackson (ex-Lucky) have teamed up to open a family-friendly restaurant called "Jack and Jameson's Smokehouse" with great barbecue and world-class music at 509 Hillsboro Road in Franklin, TN near Nashville.
Enjoy a little tune with Maurice Benard (Sonny) and his teen daughter, Cassidy, who's a bit embarrassed.
On January 3, Kimberly McCullough (Robin) posted her 2015 Year-End Wrap Up about her best & worst times in which she shares her successes, physical ailments, and sadly a tragic miscarriage of a baby girl at 22 weeks. Our hearts break with her.
Shelly Altman and Jean Passanante are GH's co-head writers starting August 10, 2015, replacing Ron Carlivati. Altman previously worked on One Life to Live, Another World, and Y&R, as well as GH. Passanante was head writer and co-head writer for several daytime dramas, including Y&R, AMC, and ATWT.
Watch Tony Geary on ABC's Nightline on 7/22/15!
Great interview with Tony Geary about leaving the show!
Michael Easton (Silas, GH; ex-McBain, OLTL; ex-Caleb, PC; ex-Tanner, Days) has written the graphic novel "Credence: Lose This Skin." Check out the trailer here!
---
By Mandy
SOD 6/25/18
Carly And Jason Reunite!
Carly has had a rough entry into life at Ferncliff, but finds comfort in the form of a familiar face: Jason, who has gotten himself hired as a janitor to keep an eye on his bestie. Carly is grateful to have therapist Kevin on her side. When Jason reveals himself to her, Carly's head is spinning. However, Jason's cover is nearly blown when Kevin spies him with Carly.

*Early Editions*
Carly questions Kevin.
Sonny is distressed.
Nelle is stunned.
Sam helps Jason.
Franco makes a grand gesture.

*Ratings for 5/21: 1.8

Drew Cheetwood will return in early July as Milo Giambetti.

Kimberly McCullough is out as Robin Scorpio-Drake, who Anna wrapped up visiting in California last week.

*Hot Plots Preview – Alexis Seeks Julian's Help*
Determined to get to the root of her issues with men, Alexis makes a bold move and asks Julian to go to therapy with her. Julian is taken aback, since he feels ready to really move forward with Kim.

*1st Look*
Nelle ponders bottle service.

Mike and Sonny are interrupted on 6/18, while Obrecht covers her tracks and Peter continues to plead his case.
Franco catches up with Kevin on 6/19, while Nelle reflects on her past.
Dante lays into Case on 6/20, while Michael stands up for Nelle and Josslyn looks to a friend for support.
Sonny is relieved on 6/21, while Anna refuses to place blame and Nina demands answers.

*What Will Happen:
Sonny is confused.
Curtis and Sam hit a dead end.
Valentin's romantic gesture backfires.
SOD 6/18/18
The Verdict Is In For Carly!
When testimony in Carly's trial wraps up and her fate stands to be determined by a judge, the mood in the courtroom is anything but jubilant for the defendant and her husband, Sonny. The judge doesn't take long to deliberate, and Carly, Jason, Sonny, Michael and the "victim", Nelle, are present when he renders his verdict: Guilty by reason of insanity. Sonny and Carly are relieved that her strategy worked. But the celebration is short-lived, as DA Margaux makes a strong case for why Carly should not be sent to Shadybrook, but rather a state facility for the criminally insane. Carly is dragged off to Ferncliff, leaving her loved ones shocked and horrified. When Mrs. Corinthos arrives at her new state-mandated home, she realizes she won't find friends at Ferncliff and possibly already made an imposing foe. Ferncliff has tightened security, so it won't be as lax for Carly as it has been for some previous inmates. Which puts the onus on Jason, Michael and Sonny, who each resolves to find a way to get Carly out of Ferncliff ASAP!

*Early Editions*
Dante pays Sonny a visit.
Carly gets a glimmer of hope.
Jason risks being exposed.
Finn puts Valentin on notice.
Mike grows frustrated.

*Ratings for 5/14: 1.8

Lily Fisher returns this week as Georgie Spinelli, Maxie's daughter with Spinelli.

Tristan Rogers is out, for now, as Robert Scorpio, who left Port Charles last week to spearhead the WSB's search for a missing Peter.

*Hot Plots Preview – Anna And Finn Make Love*
With their mixed messages finally untangled, Anna and Finn take the next step and hit the sheets. Alone in her California hotel room, at first they each try to resist the sparks between them. Finn says good night and exits, but before long, he ends up back in Anna's room - more specifically, in her bed.

*1st Look*
Margaux questions Jason on the stand.
Obrecht vents her frustration.

Michael stays close to Nelle on 6/11, while Maxie gets an unpleasant reminder and Nina is unnerved.
Nelle is shocked when her past catches up to her in the form of Chase on 6/12, while Kim prepares for a big night and Sam and Jason meet for coffee.
Jason looks for a way in on 6/13, while Nina is rattled and Kiki faces her demons.
Valentin refuses his fate on 6/14, while Carly doesn't trust her instincts and Kiki is startled.

*What Will Happen:
Mike opens up to Sonny.
Kevin is reassuring.
Nina is compassionate.
SOD 6/11/18
Peter Is Kidnapped!
Peter escaped from the PCPD only to be assailed and taken hostage by an unknown someone - and his travails end up making trouble for Nina, as well. Nina finds herself in a dangerous and shocking situation, when she is summoned by text to the cabin where Peter's kidnapper is stashing him. The identity of the kidnapper will be revealed quickly. The kidnapper also has plans for Nina, who will be forced into a co-conspirator role in Peter's kidnapping. Nina ducks out of the cabin to deal with another pressing matter: Her divorce from Valentin. While seeking legal representation, she also pokes around to find out what the consequences might be for not coming forward with Peter's location. The answer gives her some pause because she might have already stepped into something. Meanwhile, Peter's absence from his jail cell becomes an urgent matter for a variety of Port Charles citizens.

*Early Editions*
Nelle gets a visit from her past.
Spinelli helps Michael.
Nina is done.
Sam finds an interesting clue.
Carly is relieved.

Ratings for 5/7: 1.7

Molly Burnett appeared on 6/1 and will appear on 6/4 as Maxie Jones. Burnett filled in for Kirsten Storms, who was out due to illness.

James Read debuts on 6/6 as Gregory Chase, Finn and Chase's dad.

Kirsten Storms has renewed her contract to continue portraying Maxie Jones!

*Hot Plots Preview - Anna Comes Clean With Robin*
Now that Peter has been outed as Henrik, Anna has to face the music over her secret-keeping with her other child, Robin. To that end, Anna heads to Berkeley. Peter's sordid origin story is too much for Robin to deal with at present.

*1st Look*
Finn has words with father Gregory.

Maxie is moved to tears on 6/4, while Finn's timing is impeccable and Drew makes arrangements.
Sam asks for help on 6/5, while Jason has doubts and Valentin keeps his word.
Finn is supportive on 6/6, while Sonny cautions Carly.
Ava relays what she saw on 6/7, while Josslyn is on the defensive and Griffin is interrupted.

*What Will Happen*
Alexis confronts Monica.
Jason is put on the spot.
Nelle is thrilled.
SOD 6/4/18
Carly Pleads Not Guilty!
Though Carly did not intentionally push Nelle down the stairs at the epically disastrous baby shower at the Quartermaine mansion, her attorney, Diane, convinces her that her best chance at freedom is to enter a plea of not guilty by reason of insanity. Believing herself to be very much in her right mind, it's a hard sell on Carly, but she ultimately acquiesces to Diane's counsel. Carly expects, as a result of her plea, to be sent to a mental institution rather than prison. While Sonny supports his wife's decision, he's also anguished by it. But when Carly's arraignment arrives, their plan may not bear the fruit she, Diane and Sonny were expecting, as Diane faces off with a tough adversary: Port Charles's newest prosecutor, Margaux.

*Early Editions*
Alexis shares her expertise.
Anna can't take any credit.
Kim is relieved.
Elizabeth supports Kiki.
Monica is overwhelmed.

*Ratings for 4/30: 1.7

Kathleen Gati appears this week as Liesl Obrecht.

Elizabeth Hendrickson debuts this week as Margaux, the prosecutor on Carly's case.

*Hot Plots Preview – Drew's Memory Move*
Despite his major misgivings, Andre prepares to move ahead with the high-risk request Drew has made: to strip him of Jason's memories in hopes that he will recover his missing life experiences as Drew Cain. Since Andre doesn't have the flash drive containing Drew's memory map (because Peter swiped it), he doesn't know if it will work. When Franco gets wind of what they're discussing, he advises Drew to rethink his eagerness to put his life in Andre's hands.

Franco isn't entirely supportive on 5/29, while Peter issues a demand and Kiki turns to Liz.
Jason is noncommital on 5/30, while Alexis wants to get to the root of the problem and Peter has leverage.
Obrecht places blame on 5/31, while Ava discourages Griffin and Valentin tries to defend himself.

*Summer Preview*
Peter has a card up his sleeve that could grant him freedom, but fate - or certain individuals - may thwart that plan in an unexpected way. Maxie has come to grips with her feelings about Peter, who befriended her and betrayed her. Anna is torn between trying to reconcile herself with Peter's actions and making peace with Robin, who has questions about Anna's early behavior. Valentin desperately tries to smooth the waters with Nina, but may need some other intervention to successfully win her back.
With Carly willing to falsify a guilty plea for the greater good, she and Sonny are hopeful they can get back on track and move forward. However, they have to fight great odds as they remain a team, but from afar. Sonny will cope with Mike's deteriorating health. During moments of lucidity, Mike reveals more about what happened in Croton to Sonny, who wants to get to the bottom of the situation.
Jason becomes more entrenched in Corinthos family matters and will find himself in some precarious situations trying to clear Carly's name. Jason will play a very great role in Michael's life moving forward.
Sam's desire to be a private eye has been reinvigorated and she teams up with Curtis. Their first case will keep her in the orbit of both Jason and Drew - whether any of them want that or not.
Drew knows he can't go on living someone else's old life, but if this process isn't successful, he will have to find a way to live with the missing situation- unless the missing flash drive were to miraculously turn up.
Alexis takes a step back to look at her experience with men in general. Julian will continue keeping company with Kim, but can they move past their longing for the people they can't be with?
Liz and Franco try to find a new wedding date. Franco thinks it might be nice to include more of the bride's family this time, leading them both in a direction neither was prepared for.
Finn and Anna try to build a new relationship, since they've finally declared their feelings for one another. Robert will figure into it though, as Anna tries to build a relationship with her son.
Ava and Griffin try to re-establish their relationship, but Griffin's one-night stand with Kiki will weigh heavily on him. Meanwhile, Kiki's situation with Dr. Bensch comes to a head and she makes a strong stand to prevent it from happening again.
Lulu and Dante have had an ongoing conflict about the toll their careers may be taking on their marriage.
Jordan and Curtis are building toward ultimate happiness and Stella seems to have accepted the union - publicly! However, privately, it may prove to be a different story.
Lucas and Brad are looking forward to the arrival of the child they plan to adopt, but they are anxious about the law allowing the birth mother to change her mind. Julian will do what he can to see his son happy!
A historic connection will be revealed between Chase and someone on the canvas, connecting him with some very surprising people.
A surprising foil may prevent Nelle from getting what she wants. Michael will have an opportunity to prove himself as both a Quartermaine and a Corinthos man of some power.
Elizabeth Hendrickson's new character, Margaux, will be the DA assigned to Carly's case.
Due to events in her family, Josslyn will be rudderless. Hopefully, Oscar can be her anchor. We will be seeing more of Cameron.

*What Will Happen:
Carly looks on the bright side.
Jason offers words of encouragement.
Maxie feels foolish.
---
Don't forget to sign up for our weekly scoops newsletter for more scoops!!
Our other pages for news, scoops, and spoilers: AMC, ATWT, AW, B&B, Days, GH: Night Shift, GL, Loving/The City, OLTL, Passions, PC, Y&R, General Daytime, 24, Battlestar Galactica, Heroes, Jericho, Lost, Smallville, & Star Trek.
This page is dedicated to Hilary, our beloved late volunteer, who used to update the scoops pages.
Back to the Main General Hospital Page
Page updated 6/18/18
---