All About General Hospital!
NEWS AND INFORMATION! Scoops and Spoilers Below
Natalia Livingston (ex-Emily, GH; ex-Taylor, Days) married Dr. Matt Aldag, a neuroscientist and science writer, on September 3, 2016, in Bedford, PA. See a pic of the happy couple here.
Check how well you know Ryan Paevey (Nathan). Take our new quiz!
Watch Full GH Episodes Online on ABC.com, GH-HD-Blogspot, Fulltvshows.org, Hulu.com, Daily Motion, & YouTube.
Emme Rylan (Lulu) had surgery on Thursday morning, August 25, 2016, after breaking her nose playing outside with her young sons, Jackson & Levi. The recovery time will not cause her to miss any days of work, though, due to already-scheduled dark weeks on the set of GH. She explained that her 4-year-old son ran and jumped on a cushion she was on just as she sat up and their two heads collided. Ouch!
Check out Nikky's beautiful pics and engrossing narrative of her visit with many GH stars during the Fan Club Weekend in July, 2016, in California!
Tony Dean Geary (ex-Luke) put his Hollywood Hills West house on sale in July 2016 for $999,999, furniture included, at 7010 Pacific View Drive, Los Angeles, CA 90068. Built in 1979, it's a rustic 3 bedroom, 2-1/2 bathroom house with2,414 sq ft, 2-car garage, & incredible views of downtown Los Angeles. Check it out here.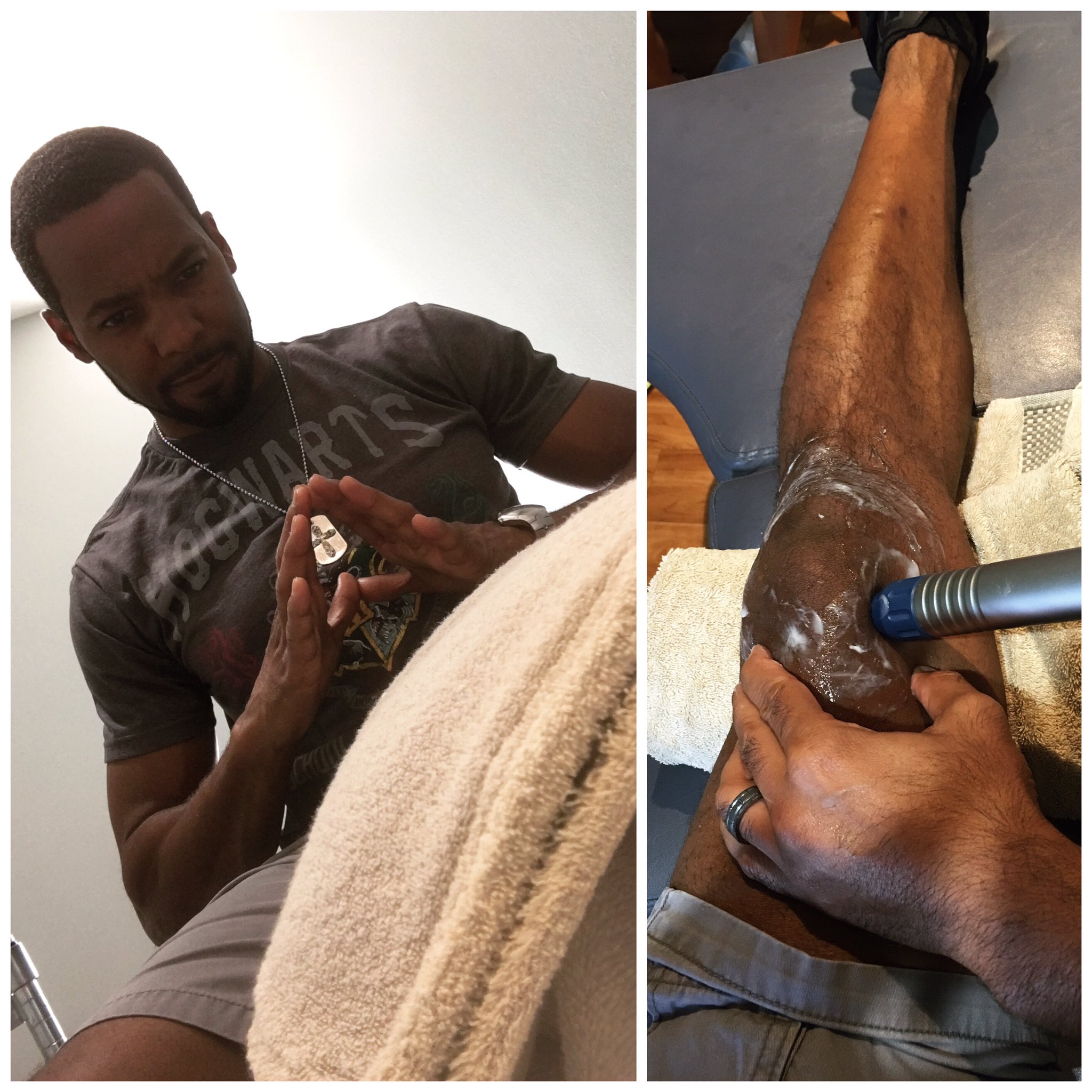 On July 6, Anthony Montgomery (André) shared that he is receiving sound and shock wave treatments on his left knee for a torn meniscus & ligament sprains incurred while earning a green belt in Hapkido on June 29.
Michelle Stafford (Nina, GH; ex-Phyllis, Y&R), hosts a podcast "Single Mom A Go-Go" on Monday, July 11 at 7 p.m. PT / 10 p.m. ET, featuring Lauralee Bell (Christine, Y&R).
Marisa Ramirez (ex-Gia Campbell, GH; ex-Carmen Mesta, Y&R), 38, who plays Maria Baez on the CBS hit "Blue Bloods" gave birth to her first child, a daughter named Violet Rae, on Sunday, May 29, 2016. It is rumored that her ex-husband, Nathan Lavezoli, always wanted children, and they're now back together.
Erin Chambers (ex-Melanie, Y&R; ex-Siobahn, GH) and her husband, Carson McKay, welcomed their first child, a son named Roan James, on June 2, 2016.
Haley Pullos (Molly) graduated from high school on Thursday, June 2, 2016. She turns 18 on July 10.
Ashley Jones (Parker, GH; Bridget, B&B) gave birth to a boy named Hayden Joel on Tuesday, May 24, 2016, with husband Joel Henricks.
Jason Thompson (Billy, Y&R; ex-Patrick, GH) and his wife Paloma Jonas welcomed their first child, son Earth Bowie, on May 25, 2016.
Jensen Buchanan (ex-Elise, Y&R; ex-Marley/Vicky, AW & ATWT; ex-Sarah, OLTL; ex-Melissa, GH & PC) was arrested for driving under the influence on the morning of May 18, 2016, when her black 2016 Mercedes drifted across a double yellow line and slammed into a 2014 Ford C-Max at 6:20 a.m. in Buellton, near Santa Barbara. While her injuries were considered minor, the other driver was treated for "major injuries" at Cottage Hospital.
See the 43rd Annual Daytime Emmy Awards Here! Click here for the list of nominees and winners.
Bryan Craig (Morgan) was in a serious car accident on May 4, 2016 when another driver T-boned his Corvette and forced it into a fire hydrant. Even though he wasn't wearing a seatbelt and no air bags deployed, Bryan is ok.
"General Hospital" won the Emmy for Outstanding Drama Series on May 1, 2016.
Risa Dorken (Nurse Amy) and Bo Clark will marry on June 24, 2017.
Bryan Craig (Morgan), Daytime Emmy winner for Younger Actor, and Kelly Thiebaud (ex-Britt) will tie the knot on March 18, 2017.
Laura Wright (Carly, GH) and husband, John, have decided to divorce after 20 years together and two children.
Finola Hughes (Anna, GH ex-Alex, AMC; ex-Helena, Sunset Beach) is directing the TV series "Cypress Bayou" -- a small Louisiana town of ancient beings, dark forces, voodoo and other magic -- starring Chase Coleman (ex-Garrett, OLTL). Watch the trailer!
Brandon Barash (ex-Johnny) and Kirsten Storms (Maxie), who married in June 2013, announced in April 2016 that they are divorcing. They have a daughter, Harper Rose, 2.
"Ladies of the Lake," the new digital series based on the novel by Days' Executive Producer Ken Corday, has announced its cast. Kyle Lowder (ex-Brady, Days; ex-Rick, B&B), Arianne Zucker (Nicole, Days), John-Paul Lavoisier (Philip, Days; ex-Rex, OLTL), Martha Madison (Belle, Days; ex-Elizabeth, GH; ex-Lola, Passions), Wally Kurth (Justin, Days; Ned, GH), Marie Wilson (Summer, Days; ex-Meg, ATWT; ex-Karen, PC & GH), Gordon Thomson (ex-Walter, Days; ex-Freeman, Passions; ex-AJ, Sunset Beach; ex-Adam, Dynasty), John Callahan (ex-Edmund, AMC; ex-Dr. Baker, Days; ex-Leo, GH), Patrika Darbo (ex-Nancy, Days), Lilly Melgar (ex-Lily, GH; ex-Claudia, B&B), Jessica Morris (ex-Jennifer, OLTL) & Jillian Clare (ex-Abby, Days) will appear in the new soap from Michael Caruso.
Jacob Young (Rick, B&B; ex-JR, AMC; ex-Lucky, GH) and wife Christen welcomed their third child, a girl named Grace Elizabeth, on March 20, 2016 who joined Luke Wayne, 7, and Molly, 2. They now live in a small town in northern Utah, from which Jake commutes to work in LA.
Teresa Castillo (Sabrina) and husband Shane Aaron had a baby boy named Sebastian James on January 25, 2016, who joins sister Victoria Milani, 2.
Siri Pinter is Mark Pinter's (ex-Agent Rayner) daughter by his first wife. She's married to NBC's Carson Daly and has a food blog at http://siriouslydelicious.blogspot.com.
George Gaynes, who originally played crime lord Frank Smith, passed away at 98 in North Bend, Washington, on February 15, 2016. Smith hired Luke to run the Campus Disco as a money-laundering operation. Luke was always under his thumb until he managed a way to break free.
General Hospital's writing team won The Writers Guild of America (WGA) award for 2015 in the daytime drama category. The award ceremony took place on Saturday, February 13, 2016, at the Hyatt Regency Century Plaza Hotel in Los Angeles and simultaneously in New York.
ABC's General Hospital, Writers: Ron Carlivati, Anna Theresa Cascio, Andrea Archer Compton, Suzanne Flynn, Kate Hall, Elizabeth Korte, Daniel James O'Connor, Elizabeth Page, Jean Passanante, Katherine Schock, Scott Sickles, Chris Van Etten.
Robert Palmer Watkins (Dillon), with a little help from his friends, released a cover of Justin Bieber's "Love Yourself" on January 22.
Watch an extended cut from ABC with never-before-seen footage of Robin and Patrick's wedding episode of January 7 with a special introduction by Finola Hughes (Anna).
Matthew Ashford (ex-Tom) and his girlfriend Lana Buss had a daughter, Willa, on November 30, 2015. Willa joins brother Henry and two half-sisters, Grace & Emma.
Steve Burton (Dylan, Y&R; ex-Jason, GH) & Jonathan Jackson (ex-Lucky) have teamed up to open a family-friendly restaurant called "Jack and Jameson's Smokehouse" with great barbecue and world-class music at 509 Hillsboro Road in Franklin, TN near Nashville.
Enjoy a little tune with Maurice Benard (Sonny) and his teen daughter, Cassidy, who's a bit embarrassed.
On January 3, Kimberly McCullough (Robin) posted her 2015 Year-End Wrap Up about her best & worst times in which she shares her successes, physical ailments, and sadly a tragic miscarriage of a baby girl at 22 weeks. Our hearts break with her.
General Hospital actors Robert Palmer Watkins (Dillon) and Brytni Sarpy (Valerie) team up with Chris O Music and Victor Olivas to bring a new twist to Selena Gomez's "Good For You."
Michelle Stafford (Nina, GH; ex-Phyllis, Y&R) announced the birth of her second child, son Jameson Jones Lee Stafford, on Saturday, October 24, 2015, with a sweet Instagram shot of the baby with his big sister, Natalia, 5.
John Stamos (ex-Blackie) entered rehab on June 24, 2015, due to a long-standing substance abuse problem, 12 days after he was arrested for DUI in Beverly Hills and taken to Cedars-Sinai Medical Center for treatment. UPDATE: On Friday, October 16, he will be arraigned and if convicted, faces up to six months in jail for the misdemeanor count of driving under the influence of drugs.
Chris Whitesell, who was "Days of Our Lives" co-head writer until August, will be joining the GH team as a breakdown writer, working with new head writers Jean Passanante & Shelly Altman. He was co-head writer at GH in 1997 for 7 months.
Jason Thompson wrote the song "Sailor Short on Wind" that he performed on Wednesday, September 23, as Patrick Drake on GH. Here are his lyrics.
Randolph Mantooth (ex-Alex, Loving/The City; ex-Hal, ATWT, ex-Kirk, OLTL; ex-Richard, GH) completed treatment for cancer in August, 2015.
The Numbers That Got Carlivati Fired As GH's Head Writer
Shelly Altman and Jean Passanante are GH's co-head writers starting August 10, 2015, replacing Ron Carlivati. Altman previously worked on One Life to Live, Another World, and Y&R, as well as GH. Passanante was head writer and co-head writer for several daytime dramas, including Y&R, AMC, and ATWT.
OLDER NEWS:
Watch Tony Geary on ABC's Nightline on 7/22/15!
Great interview with Tony Geary about leaving the show!
Michael Easton (Silas, GH; ex-McBain, OLTL; ex-Caleb, PC; ex-Tanner, Days) has written the graphic novel "Credence: Lose This Skin." Check out the trailer here!
ABC has a special video retrospective in Tony Geary's honor as Luke Spencer leaves GH on Monday, July 27. On Monday, July 13, ABC.com released moments from the last 28 years of his long journey.
Tony Geary (Luke) filmed a 25-minute whirlwind tour of Amsterdam (his adopted Dutch city). The DVD is up for sale for $20. Send a money order to Jim Warren, PO Box 3555, Hollywood, CA 90078.
---
By Mandy
SOD 10/3/16
Julian Faces Life As A Free Man! In the wake of his Ava-assisted acquittal, Julian is adjusting to life as a free man - which includes a return to bachelordom, as he drops off his signed divorce papers with Alexis. Despite beating a murder rap that was a seeming slam dunk for the prosecution, Julian is not in the best state of mind. Julian has to rebuild his reputation, his business and his relationships. Julian is also trying to make sense of Alexis's disastrous performance on the witness stand while testifying against him. Their encounter (during which Julian shares his theory that Alexis may have subconsciously tried to help him while on the witness stand) doesn't go well. With Lucas, Alexis and Sam all having turned their backs on him, Julian is like an isolated island.
*Early Editions*
Carly and Sonny confront Morgan.
Michael vows to avenge Sabrina's death.
Griffin struggles with his faith.
A shocking incident rocks Port Charles.
Ratings for 8/29: 1.9
Genie Francis returns on 9/29 as Laura Spencer, when her trip to Europe concludes.
Finola Hughes returns on 9/28 as Anna Devane!
Robin Riker is out as Naomi Dreyfus, who took the diamond-theft fall for Hayden and was hauled off by the feds.
*Hot Plots Preview* Anna Returns!
Anna arrives home on the heels of Julian's acquittal and is not a happy camper. Anna will not blame Jordan, though because it was out of her hands at trial. To that end, Anna turns her attention to Paul.
Tracy makes a wrong assumption on 9/26, while Kiki acknowledges mistakes she made in the past and Nelle witnesses a touching moment between Michael and Sonny. Franco makes a plea that doesn't go over well on 9/27, while Liz and Hayden butt heads and Morgan's celebratory mood is quickly dampened. Tracy is shaken by a conversation she overhears on 9/28, while Maxie and Nathan grow closer, despite tough circumstance; and Andre and Curtis face off in the gym. Claudette drops a bombshell on Griffin on 9/29, while Laura has an unexpected travel companion en route to Port Charles and the PCPD makes progress!
*What Will Happen*
Morgan finds himself in hot water.
Carly and Ava find common ground.
Sam makes her intentions clear.
Brytni Sarpy (Valerie) is featured in the Take Five interview this week!
SOD 9/26/16
Michael Reels From Sabrina's Death! Michael is understandably plunged into despair when he discovers that Sabrina, to whom he was poised to pop the question, has been strangled to death at the hospital. Michael is in denial about Sabrina's fate. Multiple characters are hard-hit as news of Sabrina's death travels through Port Charles. Among them is Carly, who finds out when she goes to apologize to Michael for their earlier argument, in which she expressed her disapproval of her son's plans to wed Sabrina. Michael has the best interests of Sabrina's baby, Teddy, at heart in the wake of her murder. But someone may try to take Teddy away from Michael.
*Early Editions!*Tracy is in the wrong place at the wrong time. Nathan's world is rocked. Jason issues a warning to Sonny. A poor decision lands Morgan in hot water. Sam makes her intentions clear.
Ratings for 8/22: 1.9
Bradford Anderson appears on 9/19 as Damian Spinelli, who has news for Maxie.
Teresa Castillo is out as Sabrina Santiago, who became Paul's latest victim.
*Hot Plots Preview* Chaos In The Courtroom! Paul's stealth efforts to throw Julian's trial (so that Ava won't expose him as the hospital killer) reach their apex this week. After Paul delivers a brilliant opening statement, Ava issues a warning. It quickly becomes apparent that Paul has found other means to help Julian get acquitted. Alexis's turn on the stand is a key moment. In the end, Julian is feeling cautiously optimistic.
*1st Look*
Claudette takes a serious phone call.
Maxie attempts to dig further into Claudette's past on 9/19, while Carly reveals shocking news and Nelle lends a sympathetic ear to a friend. Everyone awaits an important verdict on 9/20, while Nathan receives stunning news and Carly begs Sonny to take a stand. Tracy puts her foot down on 9/21, while Hayden and Naomi have a heart-to-heart discussion and Finn finds something from his past that defeats him. Sonny is concerned about Morgan on 9/22, while Claudette pulls a fast one and Morgan meets with Andre.
What Will Happen: Emotions run wild and tears are shed. Curtis makes a keen observation. Finn and Hayden share a toast.
SOD 9/19/16
Julian's Trial Begins As Paul Kills Again! It's a busy week for Paul, Port Charles's DA/resident killer, with Julian's trial and the hospital murder mystery. Ava, who thus far is the only one serial who knows that Paul is responsible for the deaths at GH, is putting pressure on him to throw the trial. His trial prep does not stop multitasking Paul from lurking around the hospital, Derisifol-loaded syringe in hand, where he continues to eye Monica as his next target - even though viewers don't know why the chief of staff is on his hit list. Paul must exercise a certain degree of caution to carry off his next attack. The latest victim doesn't appear to have a bone to pick with the killer, but simply wanders in to the wrong place at the wrong time.
*Early Editions* Sonny does damage control. Port Charles mourns the loss of another murder victim. Hayden and Naomi have a heart-to-heart.
Ratings for 8/15: 1.9
Jesica Ahlberg returns on 9/13 as Darby Collette.
*Hot Plots Preview* Liz And Hayden Learn The Truth! Franco blurts out the truth about Elizabeth and Hayden's biological relationship - they are half sisters - when he comes upon the ladies squabbling in Liz's hospital room.
*1st Look Preview*
Morgan tries to get through to Kiki.
Jason and Franco reluctantly accept the state of things on 9/12, while Ava has a trick up her sleeve and Finn sees the good in Hayden. Franco seeks advice from Kiki on 9/13, while the PCPD works with Andre on the GH patient murder case and Morgan catches Kiki off-guard. Michael and Carly have a bitter argument on 9/14, while Julian has a change of heart and Finn promises to help Hayden. Julian's trial begins on 9/15, while Jason makes an emotional plea and Lulu confides in Kevin.
What Will Happen: Alexis cannot keep it together. An executive decision is made. Nelle gives Carly sage advice.
---
NOTE: We get the scoops from SOW and SOD, but sometimes real life interferes or our subscription is very late. If the scoops are not done by Monday, they are not put up. Thanks and check back next week!
Don't forget to sign up for our weekly scoops newsletter for more scoops!!
Our other pages for news, scoops, and spoilers: AMC, ATWT, AW, B&B, Days, GH: Night Shift, GL, Loving/The City, OLTL, Passions, PC, Y&R, General Daytime, 24, Battlestar Galactica, Heroes, Jericho, Lost, Smallville, & Star Trek.
This page is dedicated to Hilary, our beloved late volunteer, who used to update the scoops pages.
Back to the Main General Hospital Page
Page updated 9/24/16
---